Recent professional activities and accomplishments of Sarah Lawrence faculty.
Tina Chang (poetry) is celebrating the publication of her latest collection, Hybrida, from W.W. Norton in May 2019. Deemed one of the most anticipated books of 2019 by Publishers Weekly, Literary Hub, NPR, and Books Are Magic, Hybrida contemplates parenting, motherhood, and the complexities of raising a mixed-race child. Poems from Hybrida have appeared in PEN America, TriQuarterly, and Virginia Quarterly Review, and have been anthologized widely.
---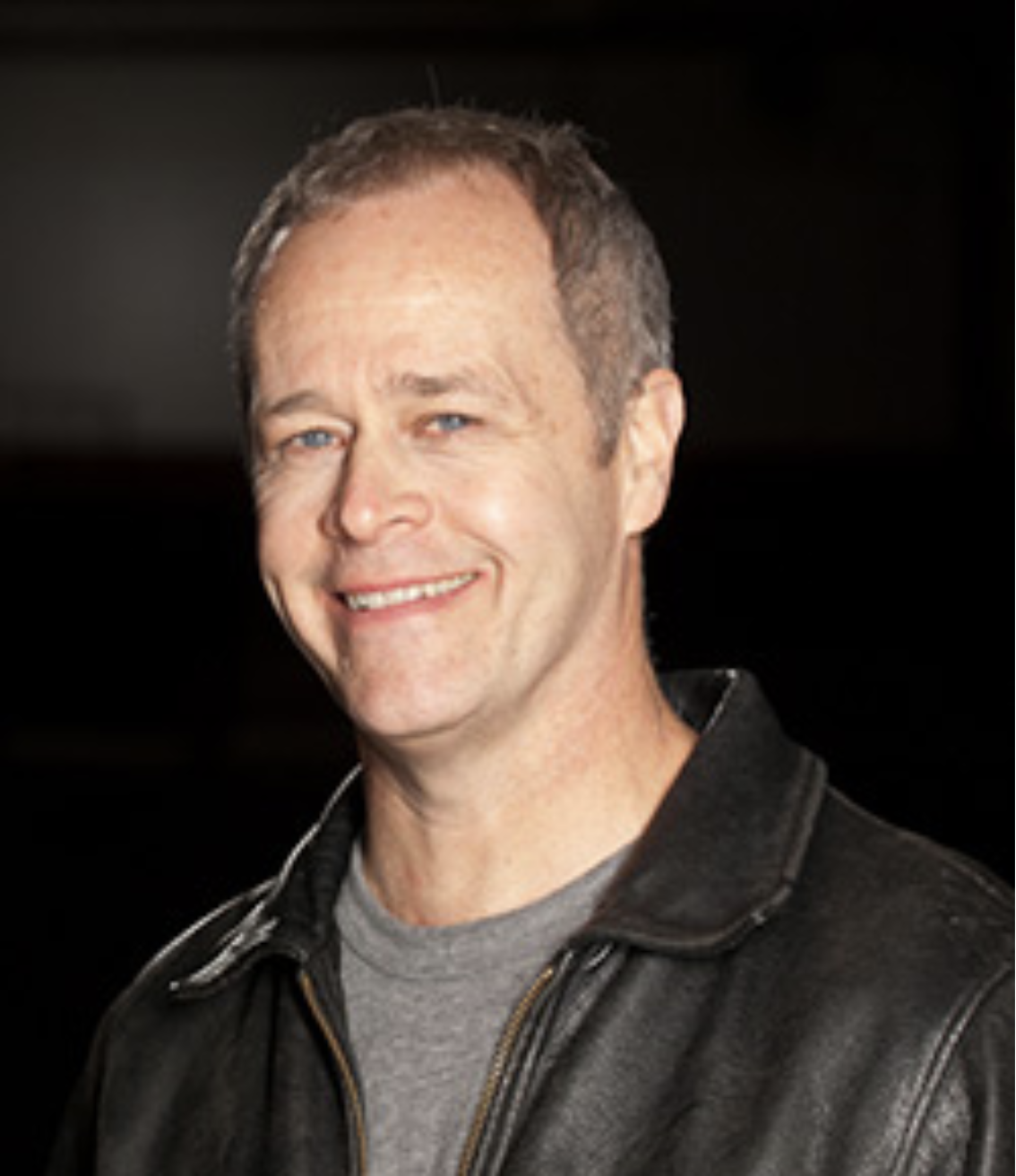 As part of the Phoenix Theatre Ensemble's season-long festival of readings and productions examining the theme of greed, Kevin Confoy (theatre) performed in two plays. In November 2018, he played Lawrence "Larry the Liquidator" Garfinkle in Jerry Sterner's 1991 dark comedy Other People's Money. In January 2019, he appeared in Samuel Harp's Without a Prayer, one of seven short plays commissioned by the ensemble. That same month, Confoy also participated in "The Demolition Artist: Debating Ivo van Hove," a New York Times digital roundtable on the lauded experimental Belgian director.
---
Aurora Donzelli (anthropology) and Alexandra Powell Bugden '17 co-authored "The 'Tiny Hand' of Donald Trump and the Counterpolitics of Typographic Parody," which appears in the peer-reviewed journal Signs and Society in May 2019. The paper engages national and international debates about Trump by analyzing a font modeled on his handwriting.
---
In August 2018, Charlotte Doyle (psychology) presented a lecture titled "Worlds of Experience in Creating, Performing, and Enjoying the Arts" at the Creativity Conference at Southern Oregon University in Ashland, Oregon. On the occasion of receiving Sarah Lawrence's Lipkin Prize for Inspirational Teaching in September 2018, Doyle acknowledged the award with a brief talk on "How Sarah Lawrence Inspires Teachers and Teaching." She also authored "Speaking of Creativity: Frameworks, Models, and Meanings," a chapter in the book Creativity Under Duress in Education?: Restive Theories, Practices, and Actions, which was published by Springer in January 2019.
---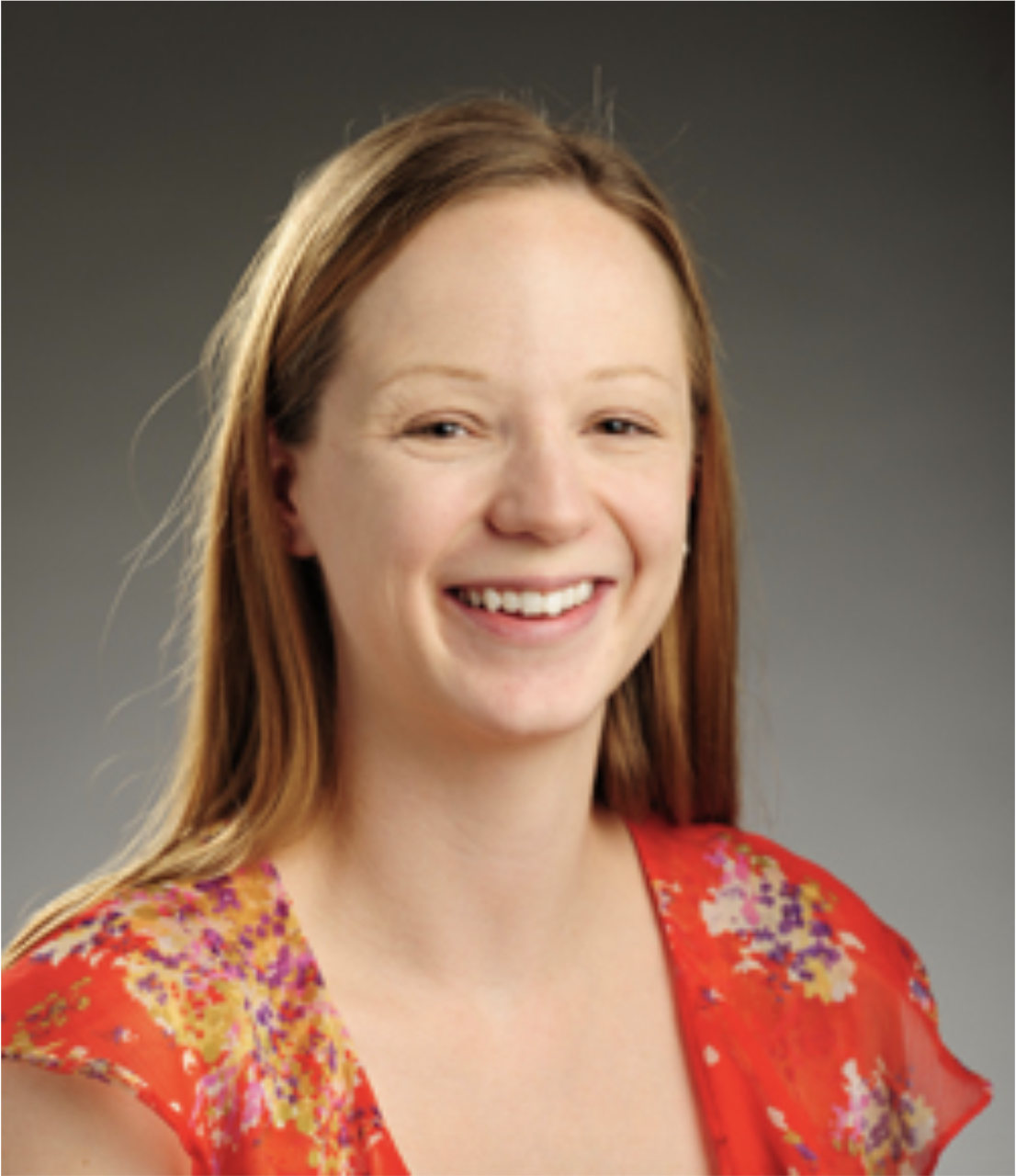 Kim Ferguson (psychology) co-authored a chapter of the APA Handbook of Contemporary Family Psychology with Gary Evans of Cornell University. "Family Systems and Family Psychology in Bioecological and Bioecocultural Perspective" was featured in the three-volume set published in December 2018.
---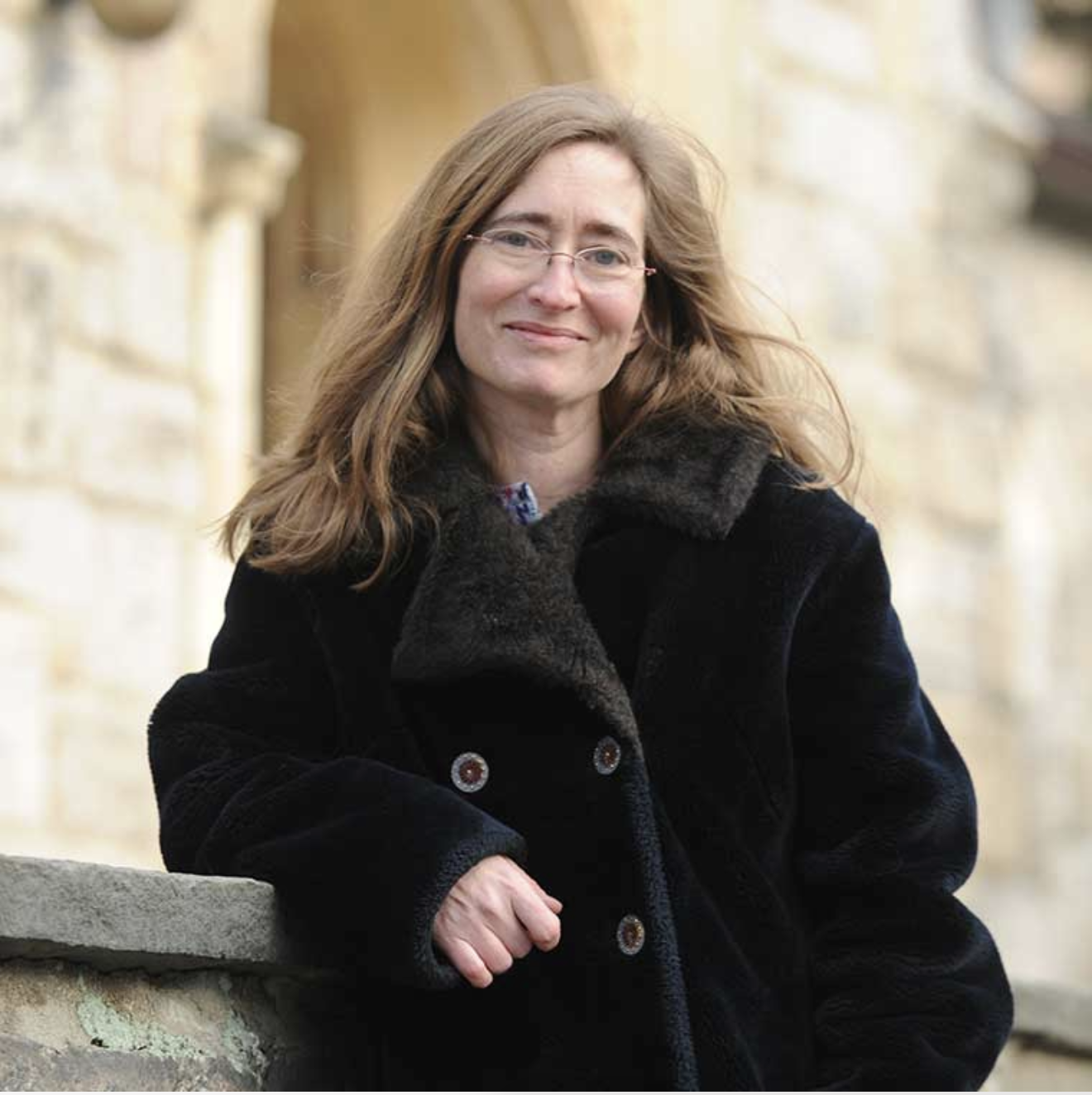 Melissa Frazier (Russian, literature) presented a paper titled "Mind and Material World, Dostoevsky and a Science of Realism" at the annual conference of the Association for Slavic, East European, and Eurasian Studies (ASEEES) in Boston in December 2018. Frazier's article "Minds and Bodies in the World: Dostoevskii, George Eliot, and George Henry Lewes" was published in the journal Forum for Modern Language Studies in January 2019. Frazier also attended the American Association of Teachers of Slavic and East European Languages (AATSEEL) annual conference in New Orleans in February, where she presented a paper titled "Dostoevskiian Allegory and the Realist Project," part of a stream of panels on "Mimesis in Russian Art and Aesthetic Theory."
---
Sarah Hamill (art history) published "'The Skin of the Earth': Mary Miss's Untitled 1973/75 and the Politics of Precarity," in the Oxford Art Journal in August 2018. Her article explores the '70s-era work of Mary Miss, who taught sculpture at Sarah Lawrence from 1976 to 1983. Hamill's article "Surface Matters: Erin Shirreff's Videos and the Photography of Sculpture" appeared in Art Journal in November 2018.
---
David Hollander (writing) has co-written the book for a full-length musical with composer Brion Winston. The Count has already been staged at several theatres in the Albany, New York, area. In June 2019, regional NPR affiliate WAMC will record and broadcast a performance at the Linda Theater in Albany.
---
The Academy of American Poets has named Marie Howe (writing) a chancellor. On the occasion of Howe's appointment, Chancellor Emeritus Jane Hirshfield called Howe "an iconic poet, both for individual poems and for her books as a whole." Hirshfield says of Howe: "Her work seamlessly covers the full spectrum of awareness, encompassing the realms of the spiritual, ethical, erotic, parental, personal, and societal. Her compassion is broad, her moral compass unerring, her hammered-copper craft-sense consummately original, clear, and distinctive." Howe also joined the board of trustees for The Fine Arts Work Center in Provincetown, serving alongside other literary luminaries, including Ann Patchett '85.
---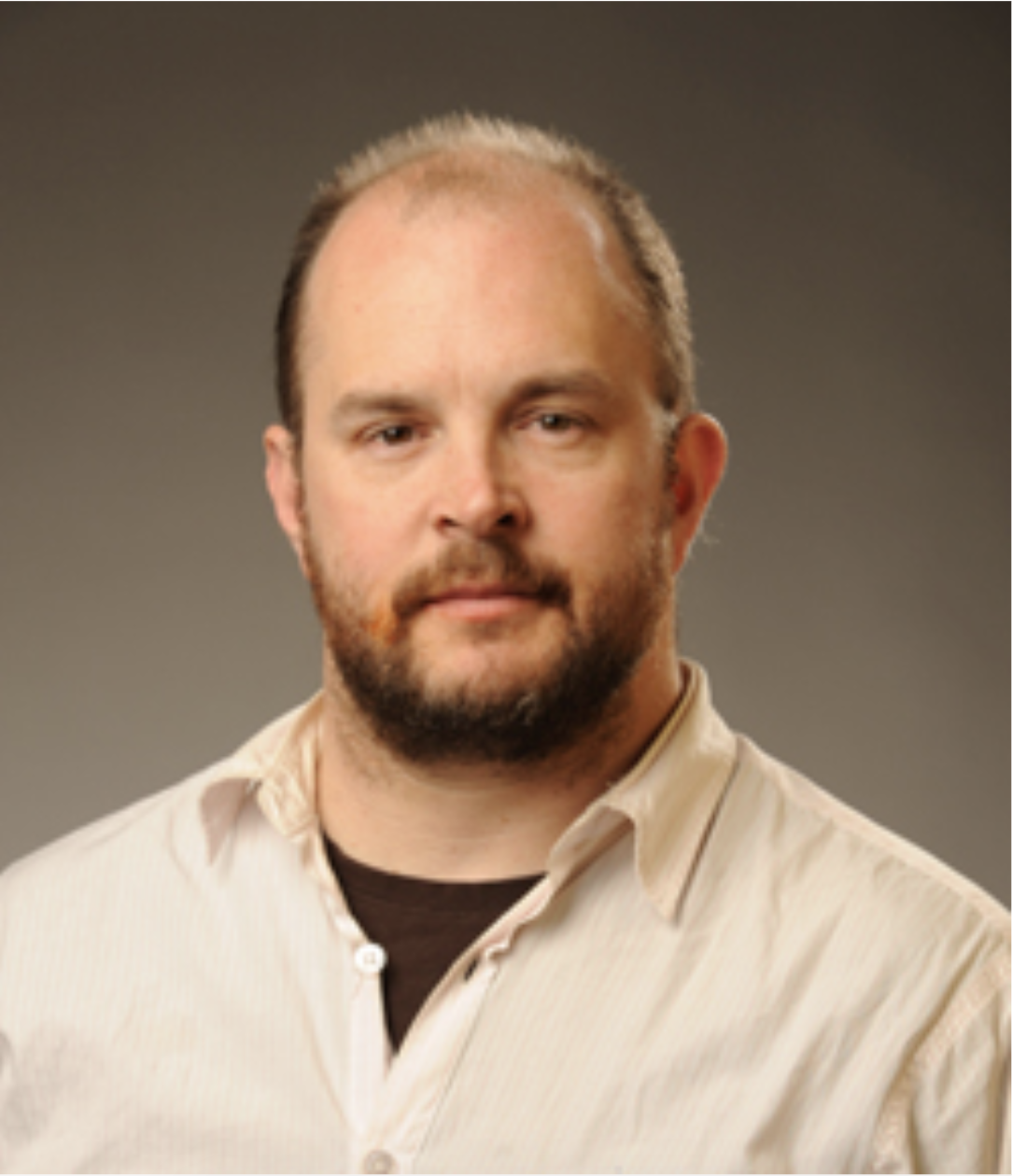 "Bio from a Parallel World," a poem by Jeffrey McDaniel (writing), was selected for inclusion in The Best American Poetry 2019 by guest editor Major Jackson.
---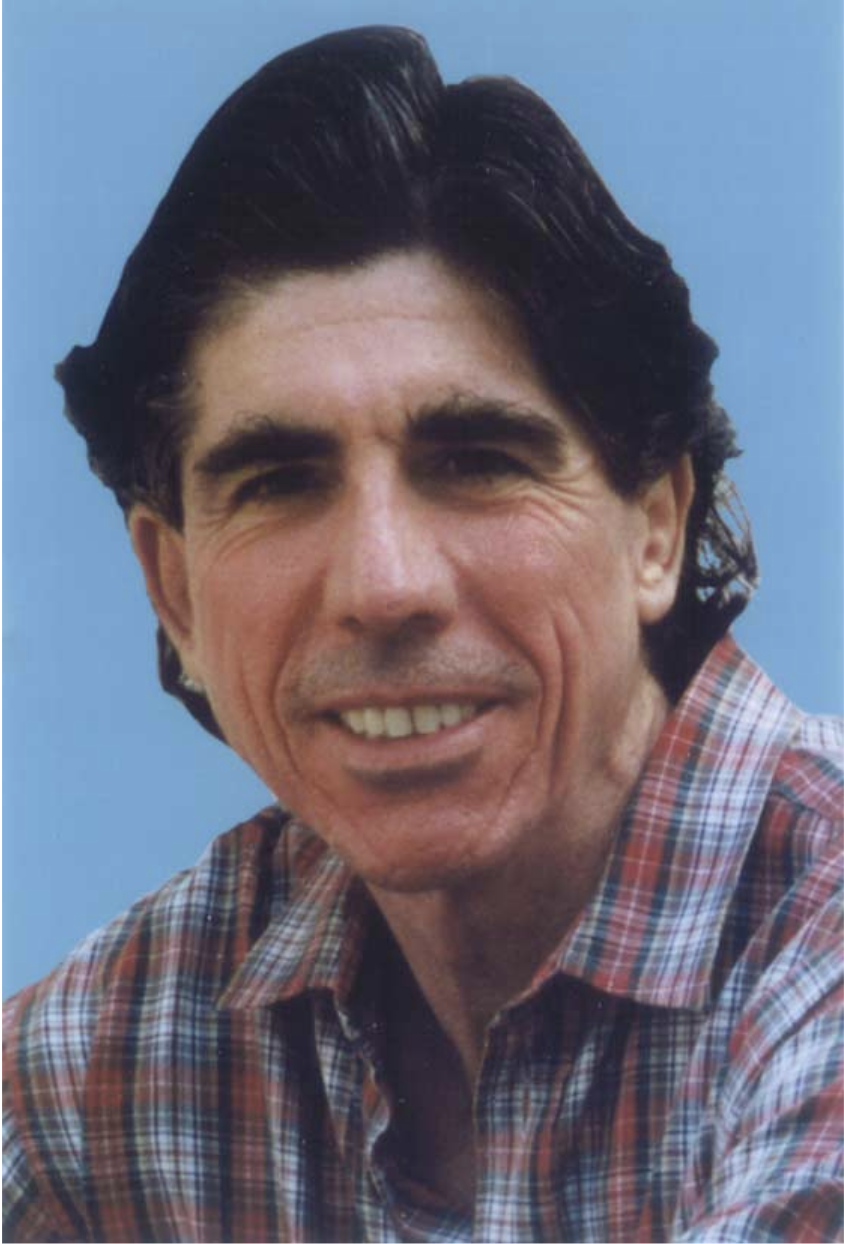 Nicolaus Mills (literature) published several essays in the Daily Beast during the fall and winter, including "The Long Shadow of Kristallnacht Hangs Over Pittsburgh Shootings" (November 9, 2018); "J. D. Salinger at 100" (December 31, 2018); and "Is Green Book a Rescue Fantasy?" (February 2, 2019).
---
The New York Times' Book Review featured the essay "How Should We Read Great Literature from the Past Whose Blind Spots Offend Us?" by Brian Morton (writing) in January 2018. (Online, the article is titled "Virginia Woolf? Snob! Richard Wright? Sexist! Dostoyevsky? Anti-Semite!")
---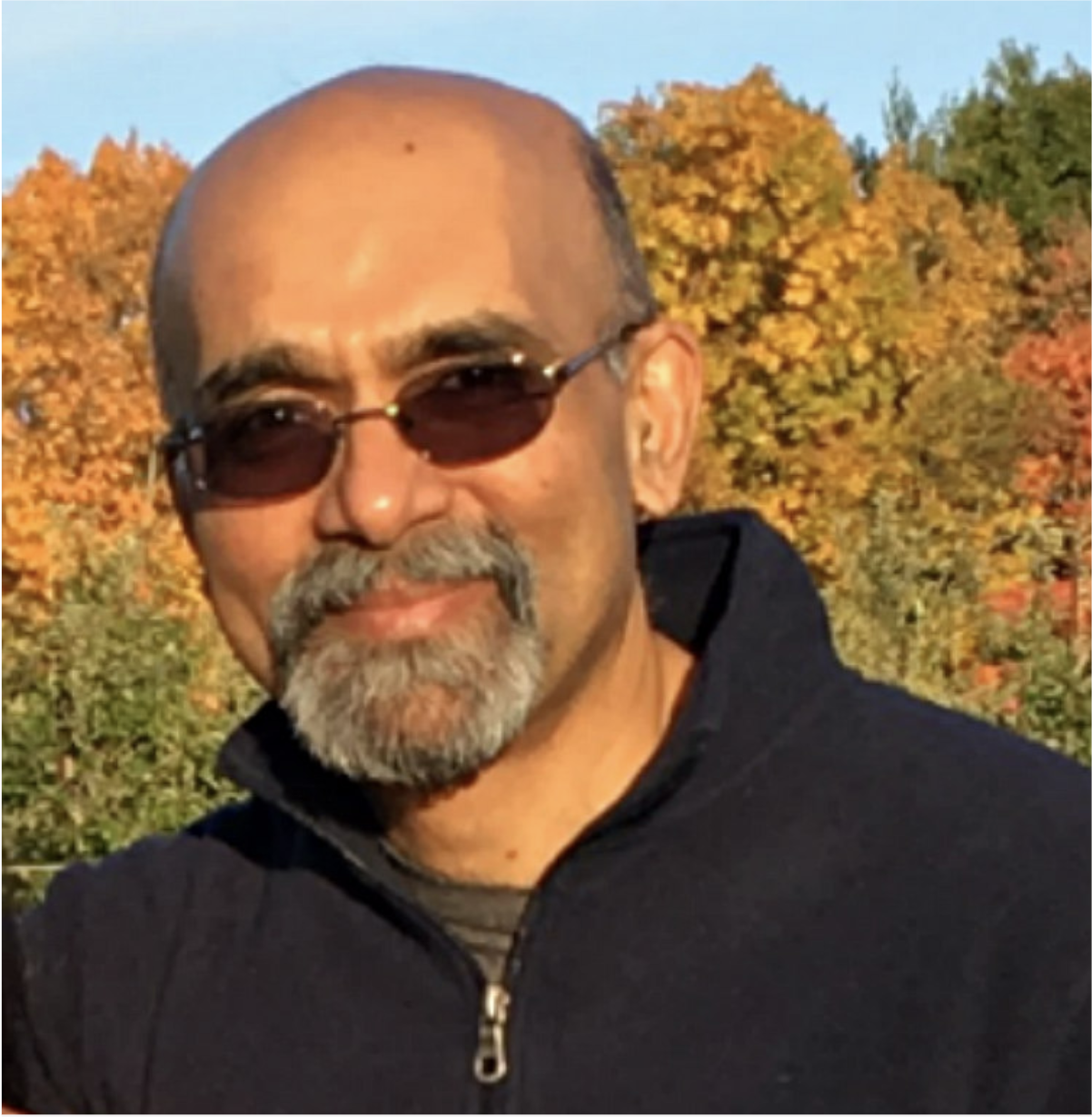 In November 2018, Jamee K. Moudud (economics) presented "Some Critical Themes from the Law and Political Economy Perspective: Markets, Income Distribution, and Policy" during the ClassCrits XI Conference titled Rising Together for Economic Hope, Power, and Justice. The conference took place at West Virginia University College of Law. Moudud also presented his paper "A Critical Legal History of French Banking and Industrialization" during a conference at Harvard Law School in December. The conference, titled Money as a Democratic Medium, was sponsored by the Harvard Program on the Study of Capitalism and Harvard Law School.
---
David Neumann (theatre) choreographed the new production by singer-songwriter Anaïs Mitchell, Hadestown. The acclaimed musical, which reimagines the ancient Orpheus and Eurydice myth, opened last November at the National Theatre in London and on Broadway at the Walter Kerr Theatre in April 2019. Neumann also developed a new performance piece, Distances Smaller Than This Are Not Confirmed, with Sarah Lawrence theatre alumni Marcella Murray MFA '17 and Hyung Seok Jeon MFA '17. Distances will premier at Abrons Arts Center in Manhattan in January 2020.
---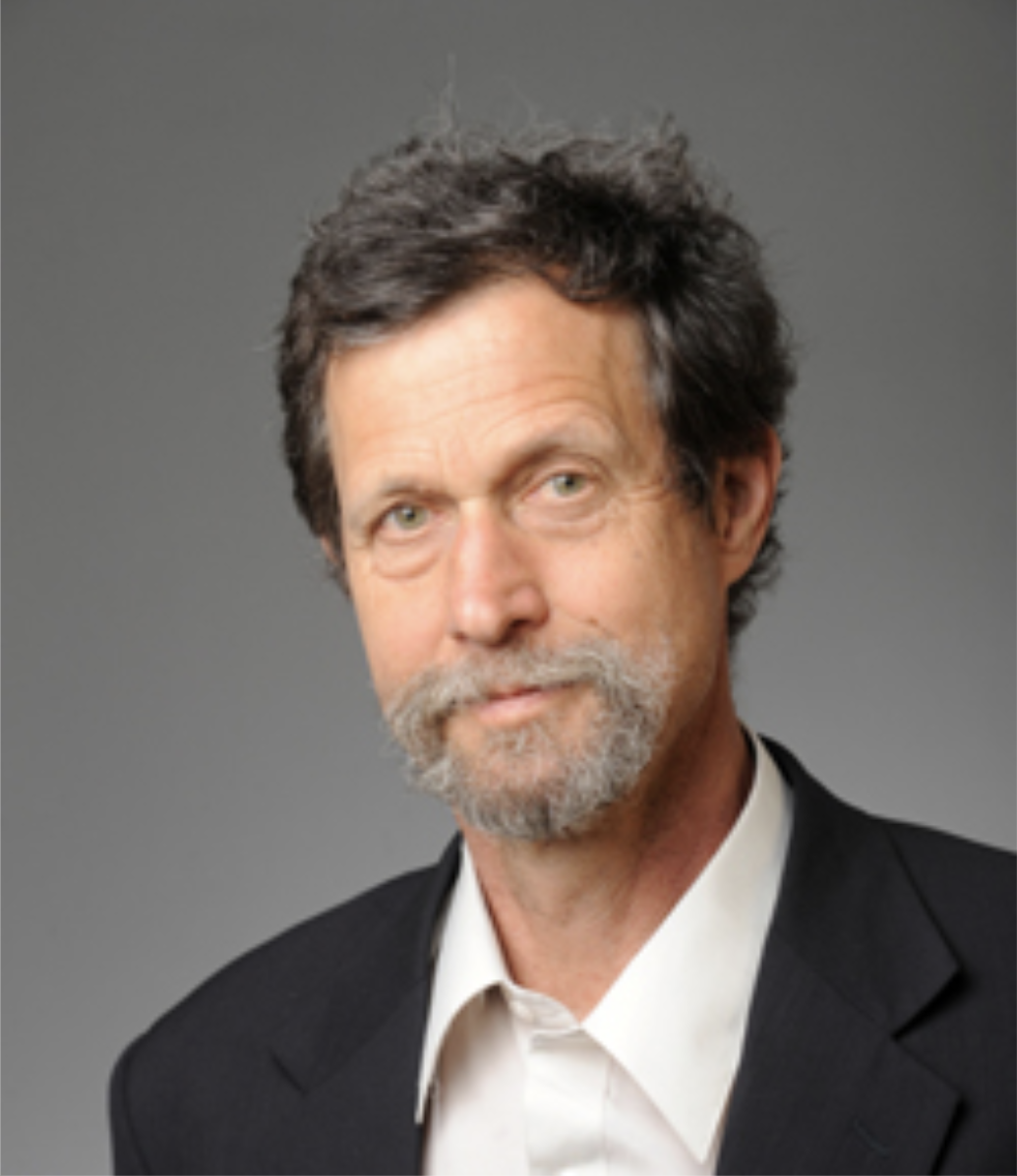 In October 2018, Dennis Nurkse (literature) delivered a lecture at Columbia University's Graduate School of Arts and Sciences as part of Alice Quinn's Poets on Poets series. In November, he gave a presentation titled "Discussion on Contemporary Poetry" at Eastern Washington University, Spokane. His work was selected for the 2019 Pushcart Prize Anthology: Best of the Small Presses, which published in November. Additionally, 13 of Nurkse's poems, translated to French, appeared in Le Journal des Poètes last fall, and "At the Metropole" was published in The New Republic in December.
---
As a member of the artist group NonCoreProjector, John O'Connor (visual and studio arts) collaborated on the creation of Vec Tor Bel, which was exhibited at False Flag Gallery in Long Island City from November to December 2018. A series of continually evolving videos were projected onto the gallery's main wall, with visual content produced by a chatbot. Driven by an artificial intelligence algorithm, Cleverbot pulled a headline from the morning's news, searched the phrase on YouTube, played the resulting video, and read aloud the first comment—then responded to the initial comment and used the response for a subsequent search, repeating the cycle through the end of the day. O'Connor used the initial news headline and Cleverbot's final comment as inspiration for a series of drawings documenting the flow and direction of the conversation each day. Recent SLC graduate Jack Colton '18 is also a member of the NonCoreProjector artist group.
---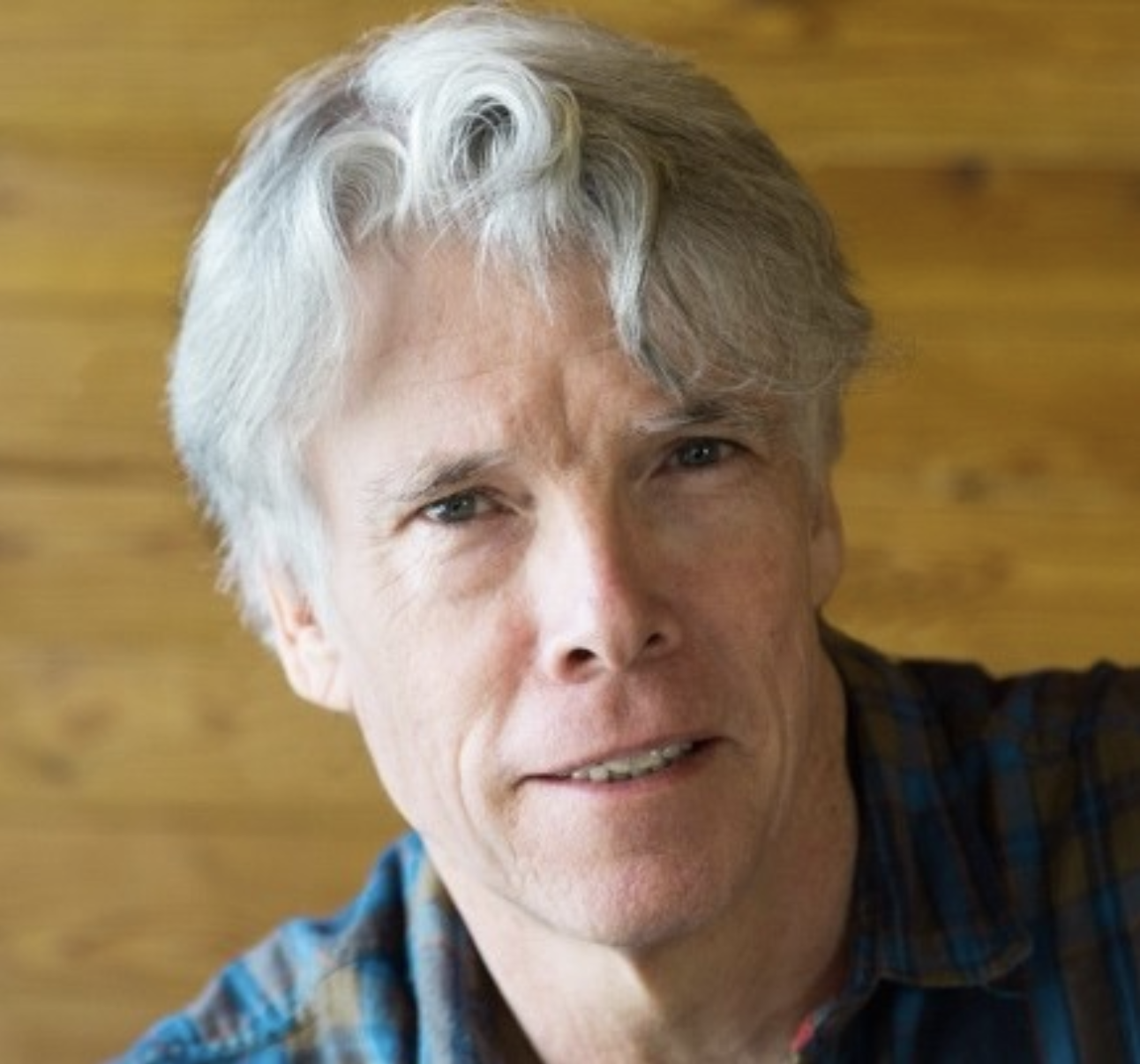 Stephen O'Connor (writing) sold QUASIMODE, his first book of poetry, to Salmon Poetry Press, forthcoming in spring 2020. O'Connor's short story "Coyotes" appeared in the fall 2018 issue of Conjunctions.
---
In February, Princeton University Press published 99 Variations on a Proof by Philip Ording (mathematics). The book is an exploration of mathematical style through 99 different proofs of the same theorem. Inspired by the experiments of the Paris-based writing group known as the Oulipo—whose members included Raymond Queneau, Italo Calvino, and Marcel Duchamp—Ording explores new ways to examine the aesthetic possibilities of mathematical activity. Through diagrams, found material, and other imagery, he illustrates the flexibility and creative potential of mathematics despite its reputation for precision and rigor.
---
Susan Orkand (dance/movement therapy) partnered with the AVEGA Institute in Kigali, Rwanda, in January 2019 on a train-the-trainer program designed to ease stress holistically for widows of the genocide. Counselors, caregivers, and volunteers from all 30 districts of Rwanda participated in the three-day, hands-on program, learning and practicing ways to integrate mind-body strategies into their services. 
---
Kevin Pilkington (writing) gave two readings at the Geraldine R. Dodge Poetry Festival in Newark, New Jersey, in October 2018 alongside more than 60 esteemed poets. In November, Pilkington traveled to Paris, France, where he delivered a talk on "Poetry and Prose" for Sarah Lawrence alumni and taught a poetry workshop at Reid Hall, headquarters of the Sarah Lawrence College Study Abroad in Paris program. That same month, Pilkington visited Valley Stream Central High School in Long Island, New York, where he gave a lecture and poetry reading for students. In addition, his poems "Completely Dry" and "Old Men" were published in the Paterson Literary Review in January 2019.
---
While completing a three-month sabbatical at the Lahore School of Economics (LSE), Shahnaz Rouse (sociology) gave a talk titled "The State of Lahore Under Colonialism: A Political Economic Analysis" at the LSE's Economic History Society Colloquium. Rouse's lecture covered the genesis and methodology of her monograph-length manuscript, which will be published in two formats: first as a working paper on "Colonial Lahore," which is under LSE's Economic History of Pakistan 1520-2020 Studies Series; second as an amended and fuller version of this manuscript, subsequent to peer review by the LSE. Earlier, in October, Rouse participated in a session titled "The Disposable Pakistani Scholars at AAS-in-Asia (Delhi, India): A Roundtable Discussion," a dialogue that took place at the 47th Annual Conference on South Asia at the University of Madison-Wisconsin. The session was convened in response to the ban on Pakistani scholars at the Association for Asian Studies conference (AAS-in-Asia) in July 2018, which was held at Ashoka University in New Delhi.
---
Sally Shafto delivered her paper "À la chasse au trésor dans Les Amants Réguliers" at "Philippe Garrel, le Temps Incorporé," an international colloquium on French filmmaker Philippe Garrel held in Paris in November 2018. That same month "Heiress at the Revolution," a new essay by Shafto on women and French film, was published by The Criterion Collection.
---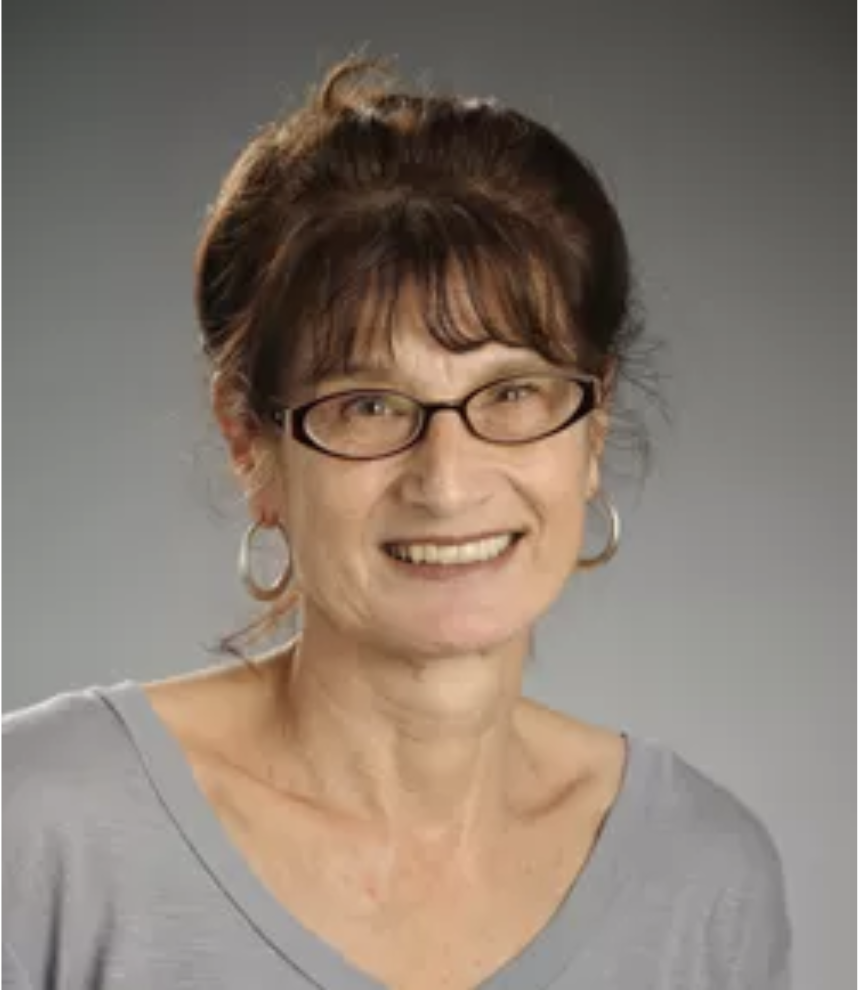 In February 2019, Joan Silber (writing) joined a cohort of distinguished authors who are volunteering their literary expertise as part of a campaign to fund the inaugural year of the Maison Baldwin Writer-in-Residence program, which supports writers working in the spirit of James Baldwin. Proceeds from the Manuscript Mentors campaign will benefit the 2019-20 program in Saint-Paul de Vence, Baldwin's adopted hometown in the south of France. To raise funds, writers who make a donation will benefit from a mentor's close reading of work in progress as well as expert consultation.
---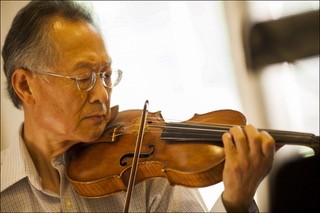 Since his full liver transplant in 2014, violinist Sungrai Sohn (music) has been performing concerts in the New York area to raise awareness about the importance of organ donation. With the help of Joan Rudd (coordinator for the music program) and students Elise LeBihan '19 and Glenna Adkins '20, Sohn's efforts have resulted in hundreds of people signing up to become donors. As part of his ongoing advocacy, Sohn returned to the Suffern Free Library, by popular demand, in November 2018 to tell his story and perform a concert. He collaborates regularly with LiveOnNY and Donate Life, organizations working to expand New York State's laws regarding organ donation, and makes annual visits to the New York legislature. In April 2019, Sohn presented "Every Day a Gift," a concert and film screening, at Sarah Lawrence. The documentary To Have and to Give, by Sohn's brother-in-law and organ donor David Esposito, captures and shares their organ transplant experience.
---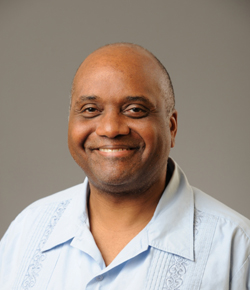 In July 2018, Komozi Woodard (history) participated in "Civil Unrest and Economic Conditions Before 1968," a panel held at the Smithsonian National Museum of African American History and Culture in Washington, DC. The event marked the 50th anniversary of the 1968 Poor People's Campaign envisioned by Dr. Martin Luther King Jr. In October 2018, Woodard visited Boston College's Institute for Liberal Arts and delivered a talk on "Black Power and the Black Art Movement." This spring, Woodard co-curated Conversations in Black Freedom Studies (CBFS) with Jeanne Theoharis of Brooklyn College. The monthly round-table discussion series for teachers, parents, students, scholars, activists, and policymakers took place at the Schomburg Center for Research in Black Culture. Additionally, Woodard's article "Citizen Malcolm X Blueprint for Black Liberation: Coming of Age with Rod Bush on Race, Class, and Citizenship in the Bandung Era" was published in the anthology Rod Bush: Lessons from a Radical Black Scholar on Liberation, Love, and Justices in January 2019.
---
"Insurgent Ecologies: Rhetorics of Resistance and Affirmation in Yedikule, Istanbul's Ancient Market Garden" by Charles Zerner (environmental studies) has been accepted for publication in Commoning the City: Empirical Perspectives on Urban Ecology, Economics, and Ethics. The comparative volume is forthcoming from Routledge. Zerner's chapter is based on two periods of research he conducted in Istanbul, Turkey, which were supported by Sarah Lawrence's Faith Whitney Ziesing Fund in the Social Sciences.
---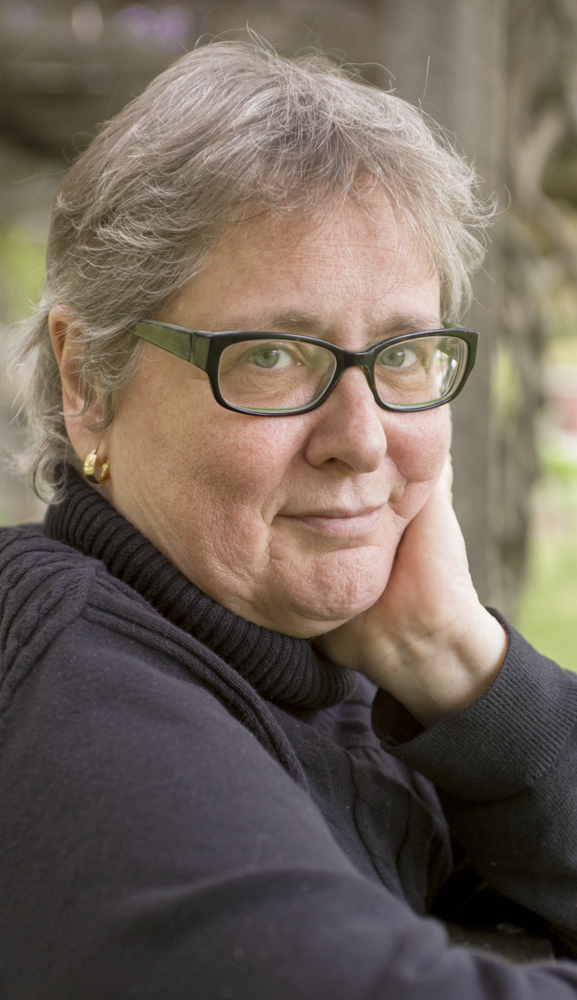 At a ceremony in January 2019, Carol Zoref '76, MFA '97 (director, The Writing Center) was presented the Harold U. Ribalow Award for Fiction for Barren Island, her acclaimed novel. Barren Island was chosen for the National Book Award Longlist and also received the AWP Award for the Novel as well as the National Jewish Book Award for Fiction.