Recent professional activities and accomplishments of Sarah Lawrence faculty.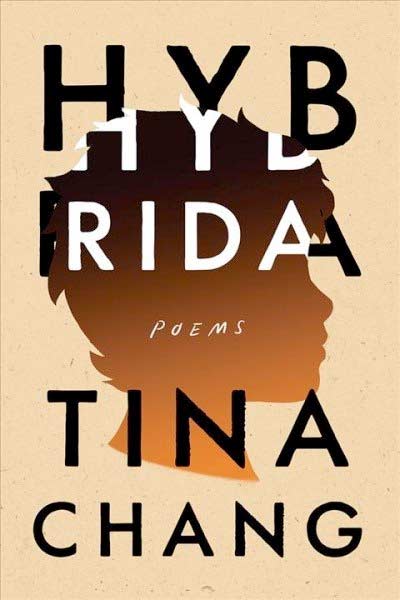 Hybrida, the latest poetry collection by Tina Chang (writing), was published in May 2019 by W.W. Norton. Named a Most Anticipated Book of 2019 by NPR, Lit Hub, and Publisher's Weekly, Hybrida garnered positive reviews in The New York Times, O, The Oprah Magazine, Los Angeles Review of Books, and The Washington Post, among many others. Chang has been interviewed about her new book by Poets & Writers, Poetry International, Triquarterly, and SLC's own Lumina, among others. Publisher's Weekly ultimately named Hybrida as one of the Best Books of 2019.
---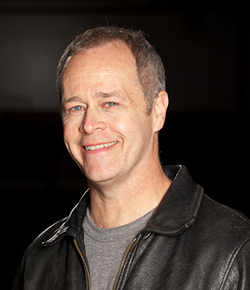 Kevin Confoy (theatre) joined the board of trustees for off-Broadway's Phoenix Theatre Ensemble, a company he has been involved with as a director and actor since its inception in 2004. Most recently, Confoy directed a staged reading of Ostrovsky's A Family Affair as part of the company's season-long exploration of plays about greed; Andrei Dolezal '19 served as assistant director. In August, Confoy directed a workshop production of two plays by Quincy Confoy at the Ensemble Studio Theater in New York City, which featured Anna Nemetz '17, Lila Gould '21, and Izzy Deveaux '21 in the company.
---
 In December 2019, the University of Pennsylvania Press will publish a new book by Michael Davis (philosophy) titled The Music of Reason: Rousseau, Nietzsche, Plato, which focuses on the work of three thinkers traditionally viewed as among the most poetic of philosophers. Davis reveals the complex and profound ways in which Rousseau, Nietzsche, and Plato plumbed the depths of reason's "prerational" foundations. In recent years, the field of cognitive psychology has begun to explore the rootedness of rational thinking in subrational inspiration, insight, or instinct—a kind of prediscursive hunch that leaps ahead and guides rational thought before the reasoning human being is even aware of it. In The Music of Reason, Davis shows that this "musical" quality of thinking is something leading philosophers have long been aware of and explored with great depth and subtlety.
---
Aurora Donzelli (anthropology) is the author of a new book, Methods of Desire: Language, Morality, and Affect in Neoliberal Indonesia, published by the University of Hawaii Press in August 2019. The book offers a groundbreaking understanding of neoliberalism by locating its production in novel ways of using language. Focusing on how people desire and the methods they use to voice their expectations within Indonesia's emergent democracy and neoliberal restructuring, the book examines the transition from a moral regime centered on the expectation that desires should remain hidden to the new emphasis on the public expression of individuals' aspirations. Drawing on almost two decades of fieldwork in the Toraja highlands, Donzelli argues that the proliferation of specific genres of discourse—which pivot on new metrics of desires, emerging standards of accountability, and on a novel emphasis on personal intentions—is a key aspect of post-Suharto Indonesia, yet largely overlooked.
---
Glenn Dynner (religion) was awarded a Guggenheim Fellowship in April 2019, which will support his study of how the mass mystical movement known as Hasidism became politicized in early 20th-century Poland. His monograph, tentatively titled Exile of the Spirit: Hasidism in Interwar and Nazi-occupied Poland, will chart Hasidism's emergence as both a political force and a culture of resistance in a context of coercive assimilation, anti-semitism, and, eventually, Nazi-sponsored genocide.
---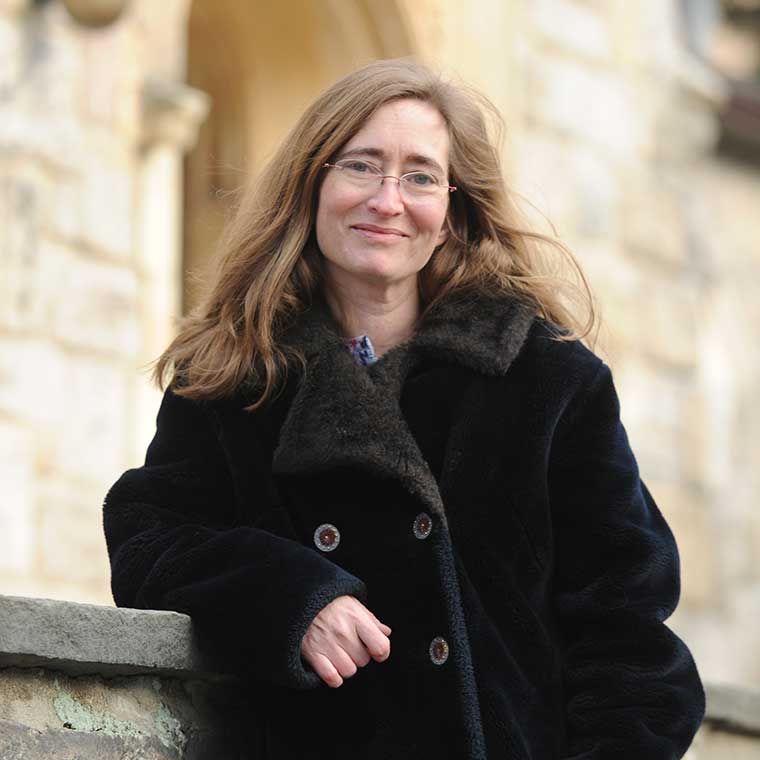 Melissa Frazier (Russian, literature) took her "Dostoevskiian Allegory and the Realist Project" to the XVII International Dostoevsky Society Symposium, which took place in Boston in July 2019. She compared Dostoevsky's use of allegory with Hawthorne's in a paper on "Dostoevskiian Allegory and the Material World." Frazier's larger project is a book on Dostoevsky and 19th century materialisms nearing completion.
---
The fourth novel by Myla Goldberg (writing), Feast Your Eyes, was published by Scribner in April 2019. The book explores the life of a fictional photographer grappling with ambition and motherhood, framed as catalogue notes from her posthumous retrospective at the Museum of Modern Art. In addition, Goldberg was named a 2019 NYFA/NYSCA Artist Fellow in Playwriting.
---
Peggy Gould (dance) spent six weeks in Ecuador this summer as a Fulbright Specialist in both university and professional dance settings. She worked closely with Tamia Ruiz MFA '16, an Ecuadorian dance artist currently based in Quito, who served as project coordinator and translator. Gould and Ruiz introduced functional anatomy principles of dance to enhance training for performers and support movement invention and exploration from the point of view of anatomical potential. They began with a week at the Universidad de Cuenca followed by three weeks at Universidad de las Artes in Guayaquil and concluded with two weeks working with Compañía Nacionál de Danza (National Dance Company) in Quito. The project engaged nearly 200 participants—university students, faculty members, professional dancers, staff/administrators, independent artists, and other members of Guayaquil and Quito dance communities—in classes, workshops, studio sessions, a public performance, and more.
---
A new musical, with book and lyrics by Allen Lang (theatre) and music by William Cantanzaro (dance) was commissioned by the Hudson River Museum in Yonkers, New York. The show will be performed this fall on the museum's gallery stage during the exhibit Thomas Cole's Refrain: The Paintings of Catskill Creek. The exhibit runs from November 22, 2019 through February 23, 2020. What Happened at Catskill Creek: A New Musical for All Ages depicts an urban family seeking a deeper connection with nature and, ultimately, with themselves. Visiting Catskill Creek, they encounter the ghost of Thomas Cole, founder of the Hudson River School, as well as a mysterious photographer and a contemporary landscape painter. 
---
In summer 2019, Greg MacPherson (theatre) designed the lighting for several productions in New York City, including Ensemble Studio Theater's Marathon of One-Act Plays, assisted by Katherine Bartz '20 and Grace Gilmore '18; No Place Like Home at Hunter College's Kaye Playhouse, assisted by Gilmore; Summer Shorts at the 59E59 Theater B, assisted by Bartz and Jad Batloumi '20; and the 52nd Street Project summer one-acts.
---
The poem "Bio in a Parallel Universe" by Jeffrey McDaniel (writing) was selected by Major Jackson for inclusion in Best American Poetry 2019.
---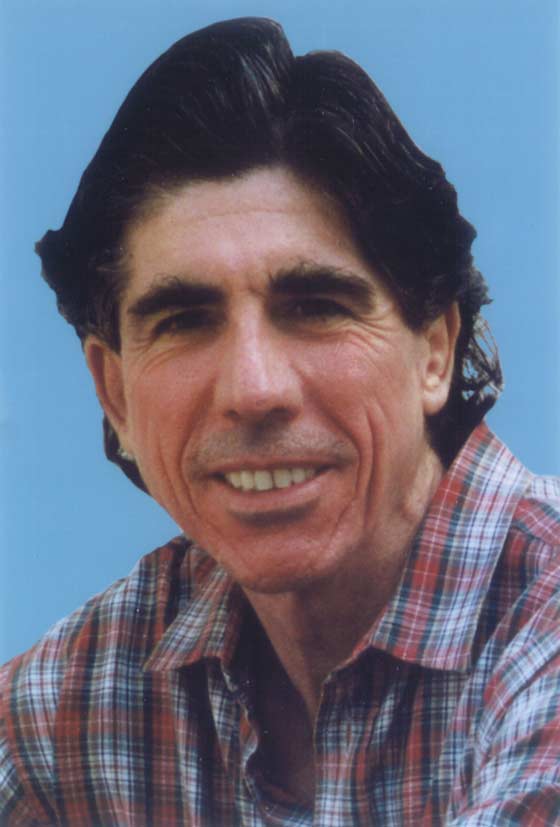 Essays by Nicolaus Mills (literature) were published in the Daily Beast in spring and summer 2019, including "Marian Anderson's Easter Concert" (April 21), "FDR's D-Day Prayer" (May 5), and "Ann Patchett Writes Animal Farm with a Happy Ending" (June 6).
---
David Neumann (theatre) was nominated for a 2019 Tony Award in the category Best Choreography for his work on Hadestown, which won a total of eight Tonys including Best Musical. Neumann also won the Chita Rivera Award for Best Choreography for Hadestown.
---
A short story by David Ryan (writing) titled "The Moan" was published in the online literary journal Epiphany in April 2019. Ryan's story "Heirloom" is being published in the October/November online issue of The Kenyon Review.
---
Kevin Pilkington (writing) participated in several poetry and prose readings in spring and summer 2019, including Books & Books in Coral Gables, Florida, in April; McNally Jackson Bookstore in New York City in May; and Bank Square Books in Mystic, Connecticut, in August. He also taught a weeklong poetry workshop at the Maine Media College in Rockport, Maine, in August, and was featured in a poetry reading and book signing at the Rockport Opera House. Pilkington's poems "Completely Dry" and "Old Men" were published in the spring 2019 issue of the Paterson Literary Review.
---
A new book, titled Letters from Morocco by Nicolas de Staël, was translated from French to English by Sally Shafto (film history) and published by Khbar Bladna (Tangier) in June 2018.
---
Mark Shulman (history) published "No Peace Without Justice, No Justice Without Law" in the Columbia Journal of Transnational Law (57:3) 2019.
---
The Stag's Mirror by Robin Starbuck (filmmaking & moving image arts) has been screened at several festivals, including the University Film & Video Association's Annual Conference and the Exit Film Festival, both in Minneapolis, Minnesota; the Borderline Film Festival in Las Cruces, New Mexico; the Madrid Film Festival in Spain; and the Experimental Media Festival "Antimatter" in Victoria, British Columbia (Canada). Filmed in Chiapas, Mexico, The Stag's Mirror is an allegorical response to the intricate story described in Rosario Castellano's novel, The Book of Lamentations. Operating at the borderlines of documentary and experimental film, The Stag's Mirror offers an alternative to the kind of documentary that either valorizes its subjects or extinguishes their power through patronizing assumptions. The film combines footage of Chiapan life with animation, spoken text, and unsynced sound. Both the visual and aural components of the film interrogate conventional narrative structure and how this is represented in documentary film. In uncoupling the relationship between sound and image, the film attempts to capture an essence of place and history. Starbuck has written the film's voiceover as a fusion of words and phrases taken from Castellano's novel of 1962, and Guillermo Garcia Villasenor's essay "Chiapas a Contrapelo" from 2006. Sarah Lawrence faculty member John Yannelli created the film's music. Starbuck also received an artist fellowship with the Saltonstall Artist Residency in New York. This summer, she was in production for We Dance, a film about Ben Cloud and the annual Absaalooke sundance cycle.
---
Charles Zerner was invited to draft and present a paper titled "Raiders of the Lost Reef: Underwater Translation Below Tanjung Lasso, South Sulawesi," at a workshop at Chulalongkorn University, Bankok, which took place over the last weekend of August 2019. The workshop focused on the conceptual interrelationships between translation, landscape, and Southeast Asia. Papers were reviewed for potential publication in a planned volume titled "Of Peninsula and Archipelago: The Landscape of Translation in Southeast Asia." In June 2019, Zerner attended "Religion/Water/Climate: Changing Cultures and Landscapes," a conference of the International Society for the Study of Religion, Nature and Culture hosted by University College Cork in Cork, Ireland. He was also awarded a Sarah Lawrence grant through the Faith Whitney Ziesing Fund. In 2020, he will research conceptions and materializations of environmental "resilience" in urban design in Holland.