Greetings on Behalf of the Board of Trustees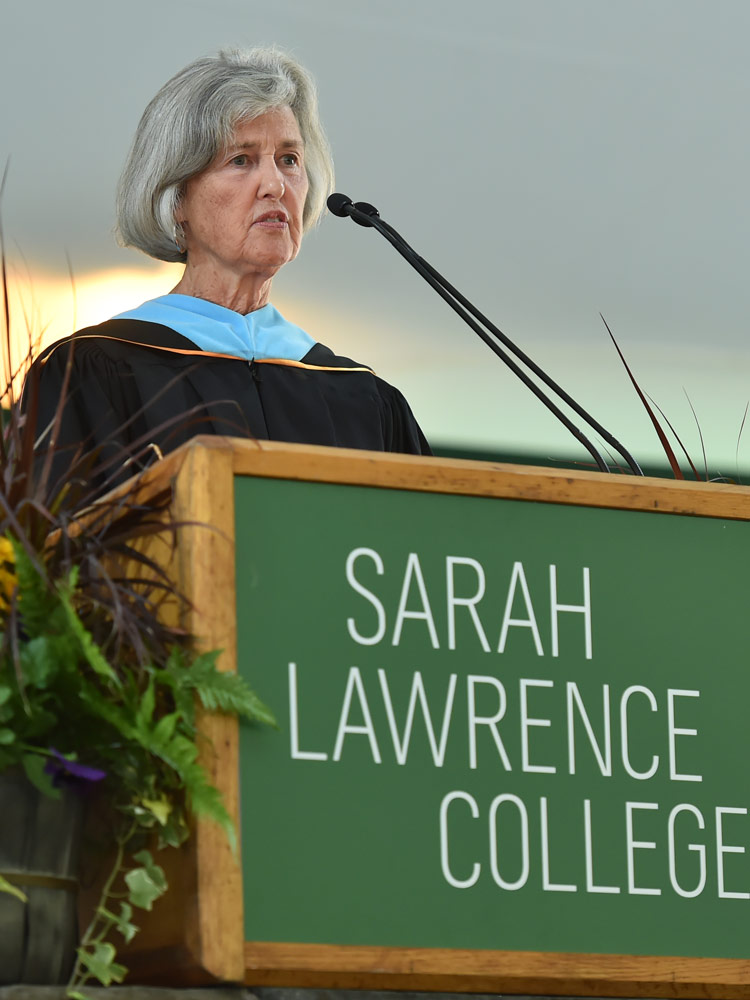 Dear Cristle,
On behalf of the Trustees of the College, I extend to you congratulations and a solemn promise.
We shall sustain and support you as you lead this great institution into a new era of known and unknown opportunities and encounters.
We shall abide by our fiduciary responsibilities and our duties of loyalty, obedience, and care. As devoted alumni, parents, and friends of the College, the Trustees will be a reliable partner.
I speak for all of my colleagues on the Board of Trustees and for all who served on the search committee in saying that we are thrilled to have you here. Sarah Lawrence will benefit immensely from your intellect, your deep understanding of the liberal arts and the inner-workings of colleges, and your wit.
I suspect that William van Duzer Lawrence, Sarah Lawrence, and Henry MacCracken would all be overjoyed to know that the leadership of this special college will be in such capable hands.