Greetings on Behalf of the Sarah Lawrence Staff
On behalf of the dedicated staff of Sarah Lawrence College, I am honored to bring greetings and a warm welcome to our 11th President, Dr. Cristle Collins Judd.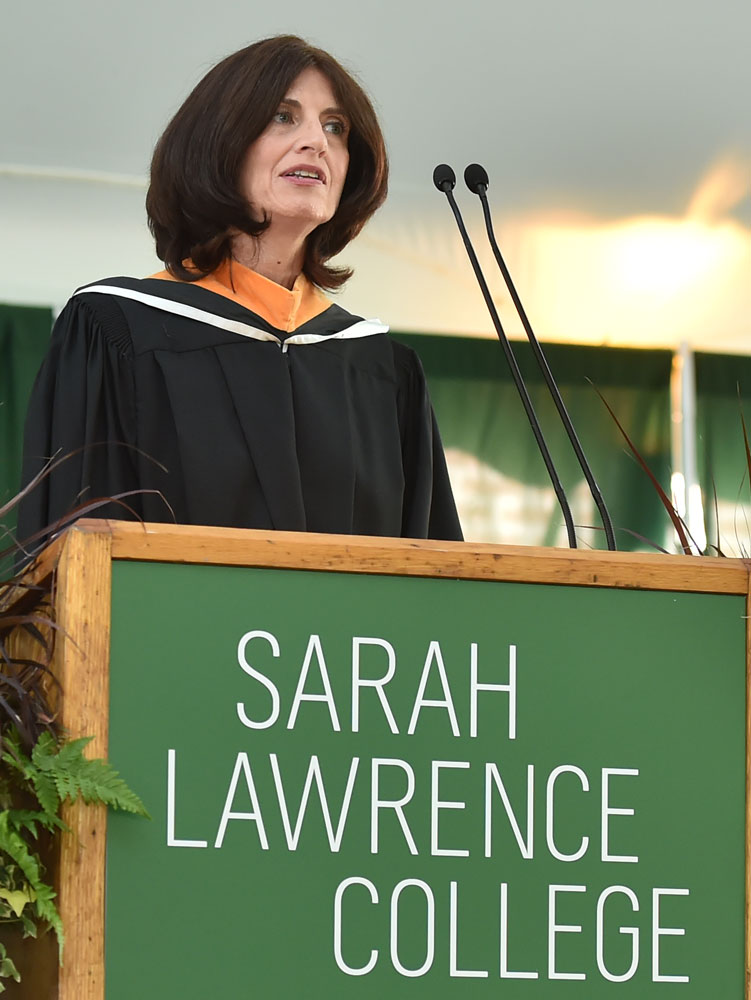 President Judd, the staff at Sarah Lawrence College is comprised of 328 committed, hardworking, and talented individuals who hold a deep love for the College. We are an integral part of what you have described as, "an innovative and creative institution." We are devoted to providing support to the students, faculty, and administration so that our mission as an educational institution is fulfilled far into the 21st century.
The staff joins you in your commitment to the values of a liberal arts education. Together we will build a compassionate community that fosters a healthy living, learning, and working environment and inspires students to reach beyond their potential. As you have said, this is a time of complex problems, and we are unwavering in our confidence in you and your leadership as Sarah Lawrence endeavors to craft creative solutions.
The Sarah Lawrence College seal bears the phrase: Wisdom with understanding. President Judd, you embody these qualities. These guiding principles that were adopted 90 years ago still guide us today. Our core mission remains unchanged and we are grateful that you have embraced the challenge of shepherding Sarah Lawrence into our next century. We pledge our commitment to you as you begin your tenure as our 11th president.
In recognition of your work in the field of musicology, we metaphorically 'sing with joy' that you are here! Our heartfelt congratulations to you, President Cristle Collins Judd, on this very special day.