Greetings on Behalf of Foundations
President Collins Judd and members of the Sarah Lawrence College community: Greetings from The Andrew W. Mellon Foundation! On behalf of our President Earl Lewis and Cristle's 95 former Mellon colleagues, I convey warm congratulations.
To the Board, we say: you made a great choice! When word went out in January of Cristle's decision to accept your invitation, a brief dirge of sighs and groans rolled across our campus, as it was hard for us to imagine life at Mellon without our cherished colleague. But these somber tones were soon drowned out by a drumbeat of applause, chorus of well wishes, and fanfare of cheers as we realized how much Cristle has to offer the College and the higher education community at large.
Our mourning turned to celebration as we recognized that Cristle would bring visionary leadership to your distinguished college at a time that the liberal arts are under considerable challenge. You all know the litany of pressures our colleges face: the rising cost of a college education; the equity of access to such a good; the pace of change in the realms of technology, communications, and the workforce; the challenges of building on our society's diversity while preserving civil discourse and freedom of speech. Our colleges and universities can lead the way to finding solutions, but to do so they need courageous, creative, and connected leaders.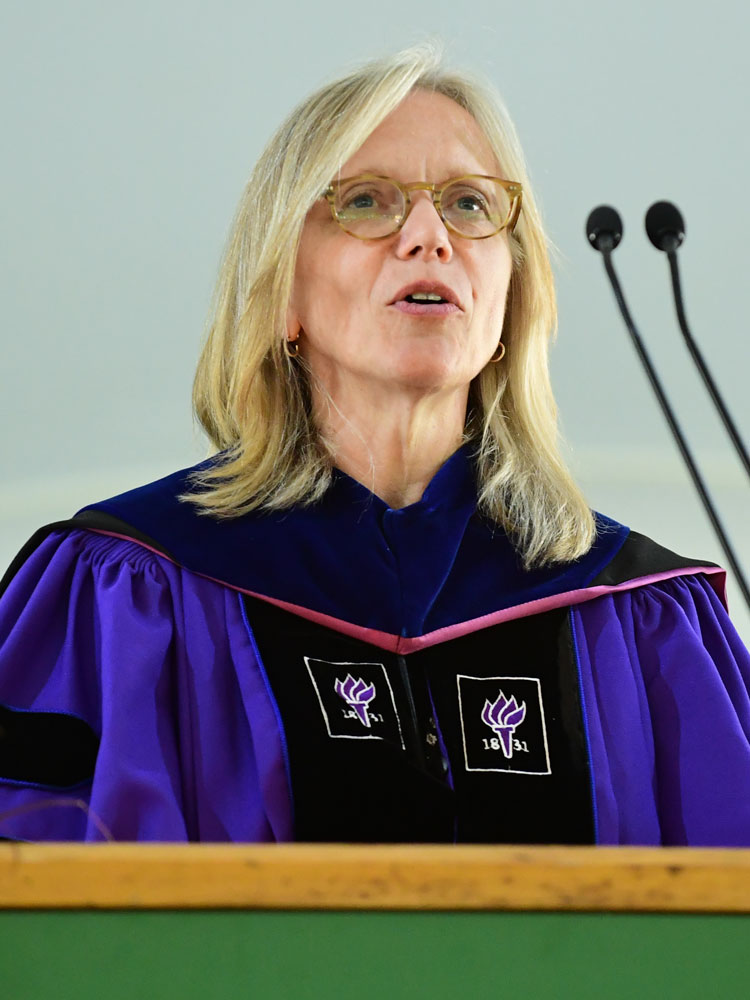 Cristle Collins Judd is such a leader. At Mellon, she worked with dozens of institutions and hundreds of colleagues across the country on these complex problems, and spoke eloquently about them in public settings. There isn't a challenge in higher education that she has not tackled in some form, and rephrased as an opportunity. We got to know her as an optimist, but a realistic one. As a president of a major university told me, "Cristle seemed to understand the potential of our institution and neighborhood better than we did, and helped us connect different programs that wanted the same things just by having us talk."
And she is more than talk—she is a doer. Even two dozen years in the Northeast did not get the Texas out of her.
So, to the faculty and students of Sarah Lawrence we say: you have a great new president. She will bring you her commitments as a scholar and teacher, and she will do so with a kind heart. You will discover, if you haven't already, the candy bowl on her desk that she keeps stocked for all comers—and not just in October.
To the entire Sarah Lawrence community represented on your iconic campus we say: you have an insightful and inspiring leader who knows how to value a historic landscape, and bring meaningful change without setting off volcanoes.
To Cristle we say: we love you, we cheer you on, and we cannot wait to see what you will do.