Greetings on Behalf of the Community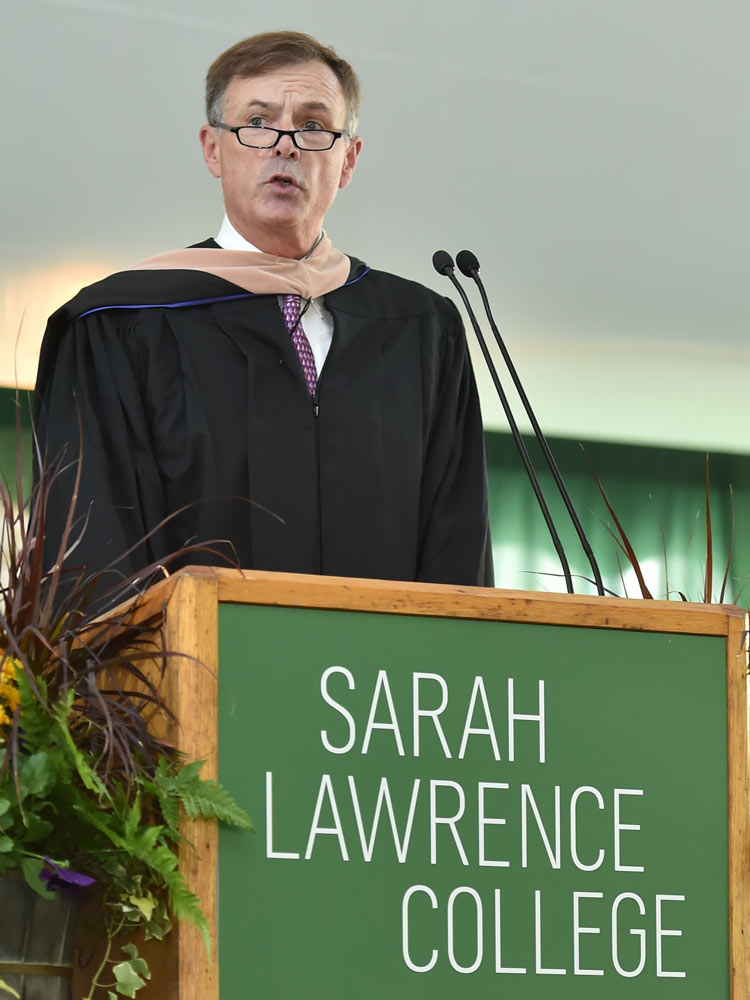 Good afternoon.
I am Bob Underhill, the Deputy Mayor of the Village of Bronxville. It is an honor to be representing the Mayor, my fellow trustees, and the Village at this momentous event recognizing Cristle Judd as the 11th president of Sarah Lawrence. It is a further honor for me personally as a former trustee of this great institution and also as a great-great grandson of Sarah and William Lawrence.
Cristle, also as a proud graduate of Colby College, while it will require some discipline on my part, I will refrain from any off-color Bowdoin commentary.
Sarah Lawrence College has served as—and continues to be—a cultural and educational beacon for Bronxville, the City of Yonkers, and the surrounding communities. It has been transforming and shaping the lives and thinking of people of all age groups. As such, the intellectual and financial vitality of this institution are of paramount importance to all of us that make Bronxville our home. President Judd, on behalf of the Village, we look forward to working with you and your colleagues to strengthen the bonds between our communities and to ensure the success of Sarah Lawrence College as you close its first century of academic excellence and prepare for the next.