Dear Members of the Sarah Lawrence Community,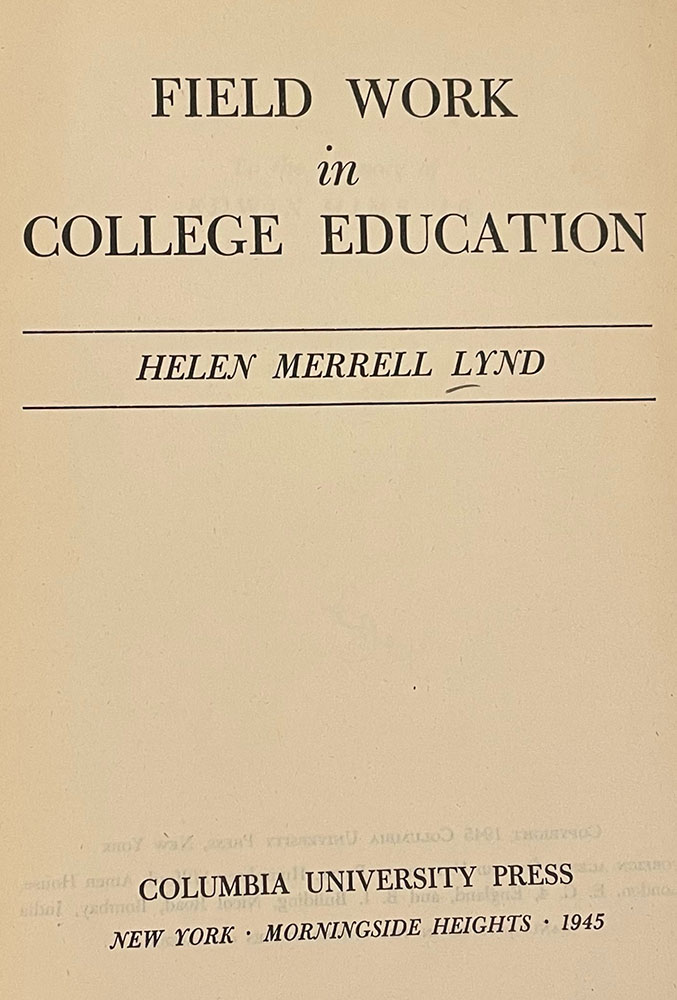 As I experience the life of this community on a daily basis and see firsthand the work being done by our students, faculty, and staff, I have been reflecting on the profound role experiential learning has played in our education since our founding. Learning by doing is in the bones of this place, evident in all we do. I've recently delved into a series of books authored by faculty members in the early years of the College, respected experts in their disciplines who were forging a new path and a national dialogue on teaching and higher education. Helen Merrell Lynd's 1945 book, Field Work in College Education, took as its point of departure Sarah Lawrence's distinctive commitment to experiential education, observing that:
From the beginning field work has been an important part of the Sarah Lawrence program. It has been used not only in the social sciences and psychology but extensively in the visual arts, theatre, and the dance, in the natural sciences and in courses in observation and writing, in the teaching of English.
Today, we tend to take this sort of learning for granted at Sarah Lawrence, perhaps not fully appreciating the ways in which our approach to learning by doing sets the College apart from our peers. Hands-on, experiential education, of which field work is just one manifestation, is an area in which Sarah Lawrence has long had a critical leadership role and in which we continue to develop innovative models of engagement for our students.
Internships and externships integrated into the work of the academic year are one of the signature ways our commitment to experiential education is manifest in a student's Sarah Lawrence experience. Our Career Services team does a terrific job of working with students to identify opportunities locally, around the country, and even around the world that form an integral part of a student's educational journey, uniting the "doing of and making of" in critical counterpoint with the "study of and theorizing of". (Students: be sure to check out the annual Internship & Volunteer Fair on October 25!) Unlike most of our peer institutions, students at Sarah Lawrence have long had the ability to receive academic credit for their internships, and this year we have launched a new program to help facilitate and expand that opportunity. Meghan Jablonski, a member of the psychology faculty since 2013, now serves as the Director of Embedded Education, working closely with Career Services and other campus partners such as Alumni Relations, Health & Wellness, the Library, and the Learning Commons, to name a few. Meghan's new role formalizes work she has been doing for the last several years in the area of experience-based learning. This semester, she is teaching two practicum courses open to both undergraduate and graduate students—Foundations in Workplace Culture and Well-Being and Building a Professional Identity—that combine placement at an outside organization with an academic component consisting of regular meetings with faculty and staff, collaborative small group work, a podcast featuring student's conversations with alumni, and a final paper and presentation. As Meghan's work with embedded education continues throughout the year, it will expand an archive of experience-based resources, peer mentorship, and alumni involvement in these courses.
Experiential learning infuses education at all stages of Sarah Lawrence to the benefit of all our students: the pre-K and kindergarteners learning through play at our Early Childhood Center (ECC); our undergraduate and graduate students immersed in field work, internships, artistic production, and clinical rotations; and the lifelong learners engaged in our professional certification programs. The Early Childhood Center is a perfect example of a virtuous circle of experiential learning at SLC: modeling an experiential pedagogy for students ages 2-6 while also serving as a field work setting for SLC students studying psychology, child development, teaching, and dance/movement therapy. While our preschoolers and kindergartners, using the entire campus as their classroom, are learning through play and hands-on doing, our undergraduate and graduate students are simultaneously participant observers, putting all they're learning in the classroom immediately into practice.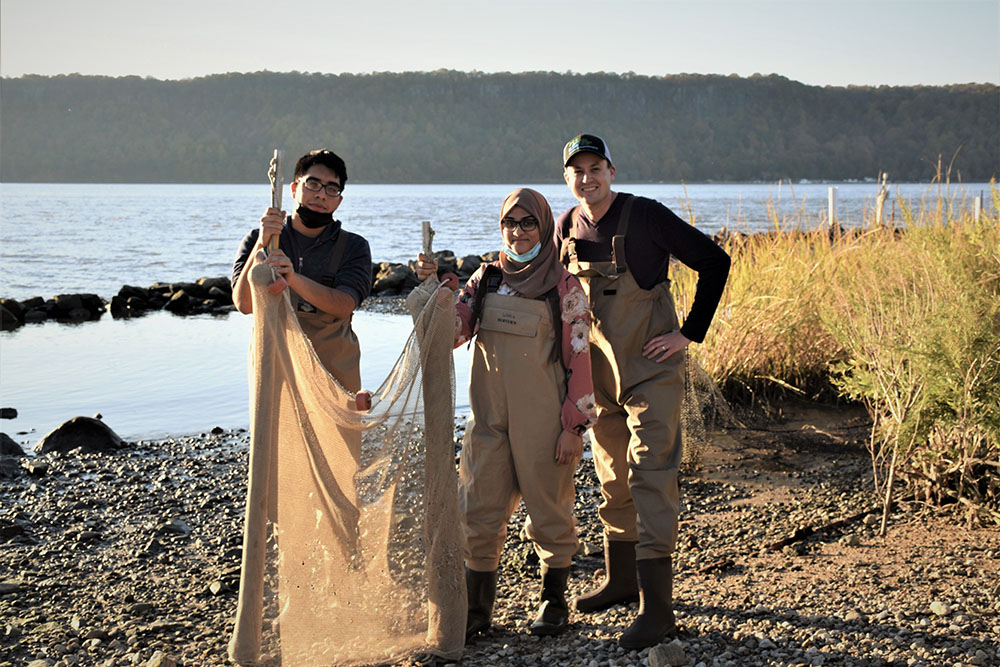 The ECC is just one example of place-based, hands-on, multi-generational learning in our educational model. The Center for the Urban River at Beczak (CURB)—our academic research facility on the banks of the Hudson River in Yonkers—is a field work and research destination not only for our own students, but also for K-12 students, teachers engaged in professional development opportunities offered by our Child Development Institute, and local citizen scientist volunteers.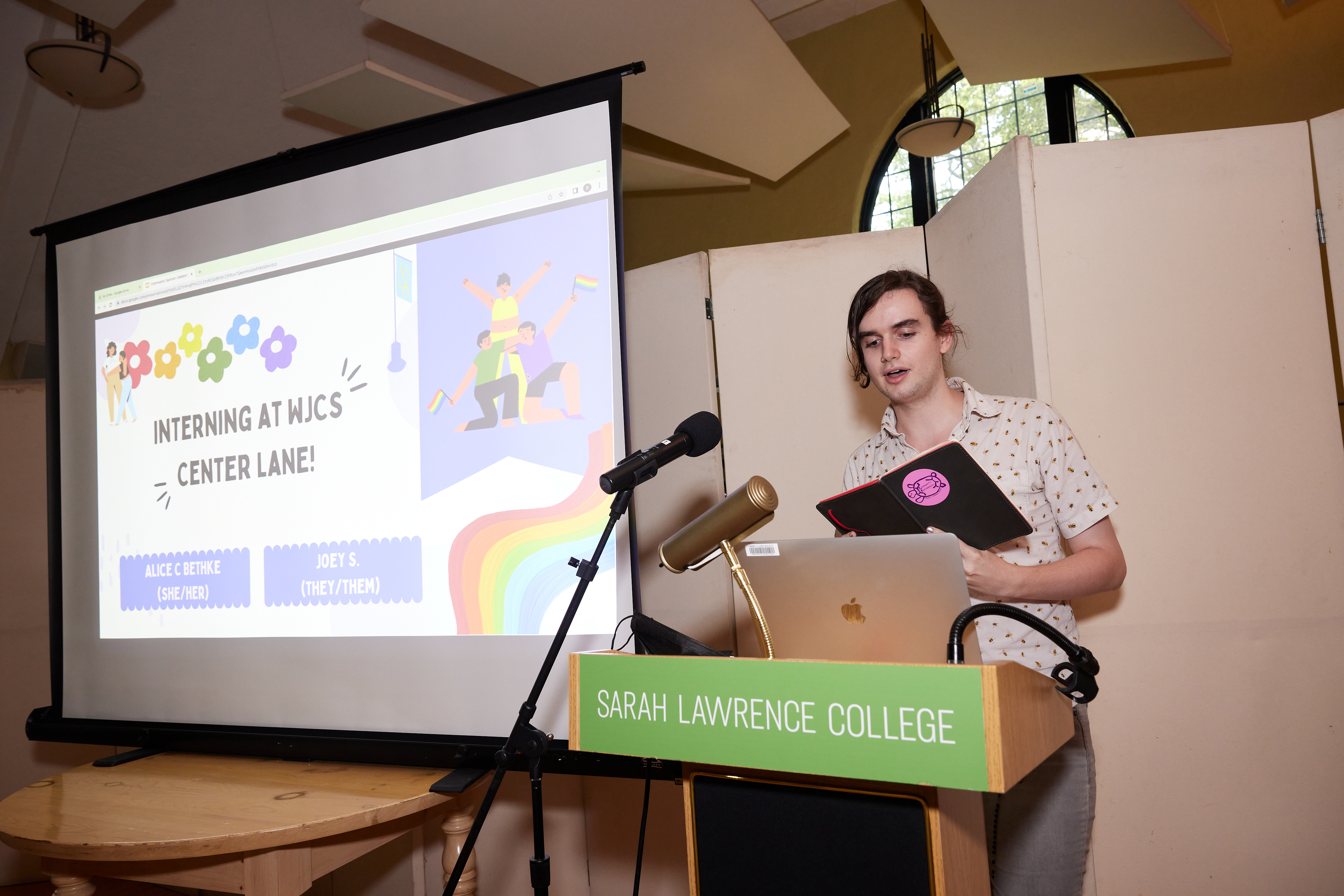 Indeed, the walls of the classroom are ever expanding, and our students' work is embedding them in the community more than ever. Examples of this abound in our Community Partnerships program. Just prior to the start of the semester, 11 undergraduate students who participated in the Community Leadership Intern Program showcased the projects they completed over a summer spent deeply engaged in the work of local community organizations. And this semester, students are enrolled in a variety of community-based courses that span topics such as digital media, economics, politics, and math.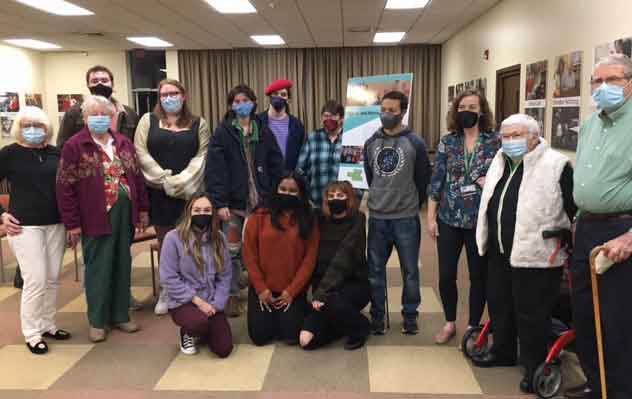 A number of these community-based courses are led by our Mellon Fellows, early career faculty members who—supported by a five-year grant from the Mellon Foundation—are embedded in the local community with appointments jointly at Sarah Lawrence and public and private partner institutions like the Yonkers Public Library, Wartburg, and the Hudson River Museum. This work is truly creating a new model for faculty and for community engagement as an integral part of our students' education.
While I've just scratched the surface in a reflection that is already testing the length of "From the President's Desk", I hope you sense why I find this work so exciting and will share with me in celebrating the critical role experiential education has played throughout our history and continues to play today. As we look toward our second century, I can't wait to see where our collective experiences will take us next.
Yours,
Cristle Collins Judd
President
president@sarahlawrence.edu
Instagram: @slcprez
---
Recent Announcements
History Matters
Our History Matters series is underway, with more events coming up later this semester. All are welcome, and I encourage you to join us. If you missed our first two events—conversations with Melissa Murray on the overturning of Roe v. Wade and with Nikole Hannah-Jones about journalism, racism, and American History—recap videos and photos are now up on the website.
Spotlight on Interns
Follow Career Services on Instagram to get a glimpse into the vast and varied internships our students do, from art galleries to nonprofits and medical facilities to Saturday Night Live!
Celebrate SLC: Family & Friends Weekend
I look forward to seeing parents and families for Celebrate SLC, October 21-23! Our staff has been working hard to plan a fun weekend for all that will provide a glimpse into life at SLC. One particular highlight is a student and faculty showcase on Friday, October 21, that will present much of the work I've talked about in this newsletter. See the full schedule on our website.
Health Advocacy Program
Sarah Lawrence founded the nation's first master's program in the field of health advocacy in 1980. Given the increase in global healthcare crises and the complexity of the healthcare industry, we're proud to announce a new online master's program and advanced certificate programs, which are now enrolling students for the fall 2023 semester. Learn more on the Health Advocacy website.
Semester Information Site
The most up-to-date information on COVID-19 protocols for the fall semester, including our campus visitor policy, is available on our Semester Information Site. As always, I encourage you to refer to this site as a resource throughout the semester.
---