With support from a $1.2 million, five-year grant from the Andrew W. Mellon Foundation, Sarah Lawrence College and a network of community partners are creating a new model for community engagement. 
Blurring the boundaries of higher education, Sarah Lawrence faculty members and humanities fellows are embedded in the community, specifically in partner organizations such as ArtsWestchester, Bronxville Public Library and Schools, the Hudson River Museum, Wartburg, Yonkers Arts, and Yonkers Public Library and Schools. Out of this collaboration, the stories cached in the memories of long-time residents come to life and the people and places at the foundation of this area's past, present, and future become central characters in a local history that holds a mirror up to decades of policy decisions made across the country and events from around the world.
---
Course Offerings
Sonic Experiments: Listening and Queer Worldmaking
Fall 2020: Yeong Ran Kim
Sound studies is a burgeoning field of research, which has attracted critical attention across multiple disciplines—music, history, cultural studies, urban studies, science and technology studies, and environmental studies. By reorienting ourselves vis-a-vis our sense of hearing, we will explore how sound offers a mode of knowing attuned to different sonic registers of the everyday. This course will offer an introduction to diverse theories and practices of sound, with special attention to critical race theory, feminism, queer and trans theory, and global studies.
The City of Yonkers: History of Change, Continuity, and Community
Spring 2021: Kishanuna Soljour
The fourth-largest city in New York State, Yonkers is known as the "Queen City of the Hudson." Over the course of its history, Yonkers has also been known as "The City of Gracious Living" and, more recently, "Westchester's Hippest City." During the 20th century, the city weathered social, economic, political, and cultural movements that
mirrored national developments. A stronghold for industry, factories within Yonkers were vital to World War I and World War II production. In the wake of the world wars, the city became a site of mass deindustrialization as companies looked westward and to the Caribbean for more cost-effective options. Following this economic wane, public housing became the centerpiece of a US Supreme Court case that linked desegregation to
education and community. After a nearly 30-year battle, the case forever changed the landscape and composition of the city. The aftershocks of that monumental legislation have reverberated well into the 21st century, as Yonkers experiences a revitalization of its waterfront and downtown area.
At the core of each of the transitions are communities and organizations that responded using a variety of tactics. This course studies the local history of Yonkers and its role within state and national narratives. Through readings, music, film, and course work, we will consider how history relied on the actions of individuals, as well as community groups. Moreover, we will analyze their role in dismantling or upholding systems of inequality. In order to do this, we will focus on conceptions of citizenship and examine the entwined relationships of the people, places, and ideas that have shaped the city.

This semester-long class will enable students to develop an understanding of how race, class, gender, and community shaped the changes that the city experienced over the last century to provide an interdisciplinary discourse on how Yonkers continues to thrive and survive.
Archive of the Senses: Evoking Communities through Perception
Spring 2021: Yeong Ran Kim and Una Chung
This course is designed for students with some familiarity with working in a variety of media and who wish to explore them further in relationship to our local communities. Progressing through a series of projects involving all of the five sense perceptions and a variety of material and media, students will explore what it means to use everyday technologies today.
Each project will ask students to explore the nature of sensation and of mediated experience. What happens to us when we capture our sensory perceptions? How do media technologies influence our perceptions of the world? How do other kinds of diverse knowledge, techniques, or know-how that exist in communities come into play in relation to digital apparatuses? During the course of the semester, students will have the opportunity to work with writing, sound, image, and procedural rhetoric as a way to experience public environments, as well as to represent individual and collective stories about them. Additionally, we will study a selection of media theories relating to a wider range of technological apparatuses inaccessible to our actual use (such as the electron scanning microscope or fiber-optic cable landing sites) in order to situate our projects within a larger, global framework. For qualified and dedicated students, course work may include volunteer work with a local community partnership.
Objects and Memory
Fall 2021: : Emily Bloom
Why do we hold on to certain things and not others? Why do some objects have the power to evoke personal memories while others leave us cold? Roland Barthes described certain objects as having "punctum," and Marie Kondo tells us that a select few "spark joy." In this course, we will learn first-hand about the relationship between objects and memory from residents and staff at the Wartburg Nursing Home, developing a multimedia project called "A History of Wartburg in 100 Objects."
Students will work to pilot this project, partnering with Wartburg to discover how objects can help unlock memories. Working together, students in this course will create a bibliography of relevant texts on the topic of objects and memory, produce an oral history of an object with a partner at Wartburg, and contribute to the infrastructure of the larger project. While developing this project, we will read a selection of literary and theoretical works by Roland Barthes, Alice Walker, Virginia Woolf, and others, to understand the role of objects in preserving, accessing, and sharing memories. We will meet once a week to discuss course readings, connect with seniors and staff, and to develop the multimedia project. The location of our meetings will alternate between our classroom on campus and meetings at Wartburg in Mount Vernon.
Media Lab: Youth Education and Community Engagement
Fall 2021 Spring 2022: Yeong Ran Kim
This course is designed for students with a strong interest in community work and digital-media production. We'll explore new forms of research-creation and pedagogical-performative modes of engagement by considering the role of digital media in making new connections, building friendships, and forging communities. We'll examine the relation of aesthetics to politics and explore the myriad ways in which theory and praxis can inform one another, with special attention to digital-media pedagogy. This course largely has three components: 1) a group creation of a multimedia performance piece; 2) designing an after-school program and running the program on Saturdays for community youth; and 3) curating an online exhibition on the College's website.
In the first month of the semester, we'll create a multimedia performance piece together as a class, based on ethnographic research in Yonkers, Mount Vernon, or Bronxville. In so doing, students will learn about surrounding communities and become equipped with the basic skills needed for digital-media production. Students will then have the opportunity to put those skills into practice as we design a new kind of after-school program and host a digital-media workshop for public-school students in Yonkers, Mount Vernon, and Bronxville. This course asks students to play the role of teaching artists by integrating their art form, perspectives, and skills into the community setting.
Students will team up to teach and support youth participants to create a multimedia performance piece, through which they will show and tell stories about themselves and their communities. All workshops will take place on campus on Saturday afternoons from 1pm to 3pm. Scheduled workshop dates are February 26; March 5, 12, 26; and April 2, 9. In the final month of the class, we will design a website together in order to host an online exhibition based on the works that are produced in previous months, including students' works and the youth participants' works. This format will allow us to cultivate emerging moments of coming together that vitalize creative making, as well as to find innovative ways to share what was learned from community-engaged research, a teaching experience, and curatorial practice.
At Home in Another Country: Afropean Communities in the 20th Century-21st Century Care Work
Spring 2022: Kishauna Soljour
This course examines the intertwined developments of 20th- and 21st-century globalization and transnational immigration from Africa to Europe. We'll begin with an introduction to the major themes and theories underpinning "African" and "European" histories to unpack the creation of an Afropean identity and community. While many historians interested in "modern European immigration" focus on the last 15 years as the starting point for mass migration to Europe, we will go further back in time and focus on a critical catalyst as a result of World War II.
Throughout the course of the semester, we will use four nation-state case studies—Britain, France, Germany, and Italy—to isolate particular moments of Afropean agency, as well as the relationship of race and class, gender, sexuality, and nationalism. In order to do that, we will focus on conceptions of citizenship and how Afropeans were able to politicize their identity to vie for inclusion within various societies. Delving into sports, activism, music, literary works, and film, we will examine the impact of African migrants in contemporary Europe. By exploring transformations in Africa, the Atlantic world, and Europe, students will consider new ways of conceptualizing cultural and sociopolitical change in our current society.
Recent Projects
In the fall of 2021, Dr. Yeong Ran Kim and SLC students taught and supported youth participants to create short audio pieces and culminate in a podcast series to tell stories about themselves and their communities.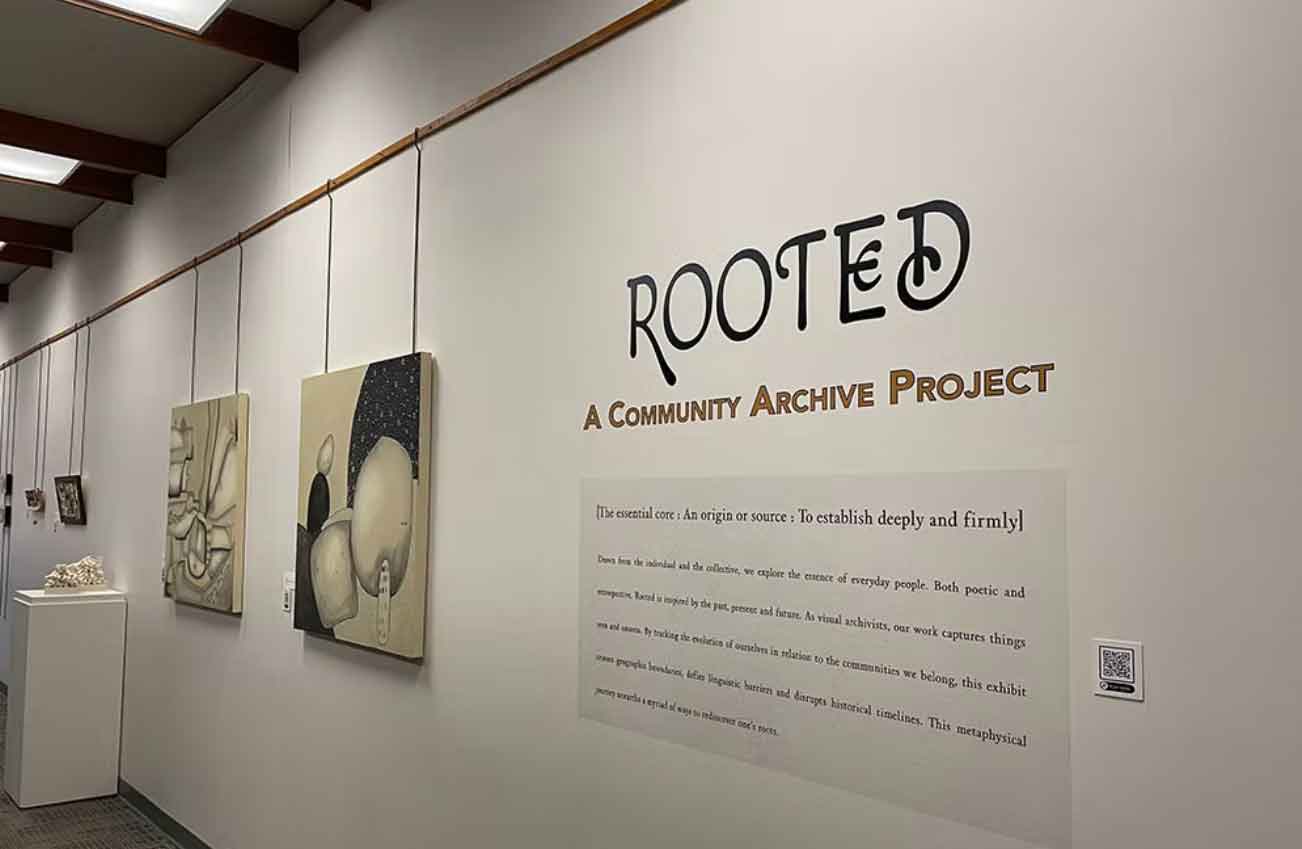 In the fall 2021 semester, Dr. Kishauna Soljour, a Sarah Lawrence College Public Humanities Fellow in partnership with the Yonkers Public Library, curated Rooted: A Community Archive Project.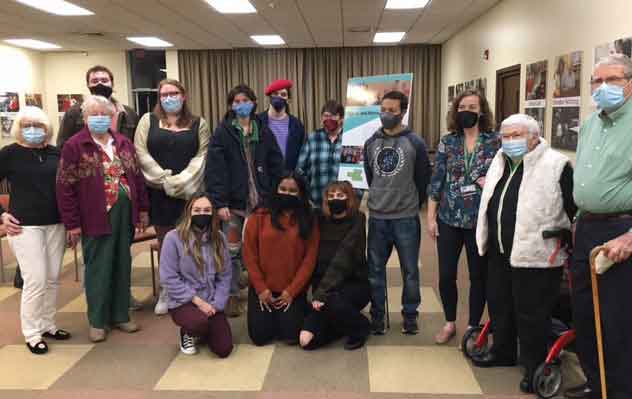 Dr. Emily Bloom, a Sarah Lawrence College Public Humanities Fellow and faculty member, is collaborating with the Wartburg Adult Care Community in Mount Vernon, New York, to connect undergraduates and seniors.
---