In the fall 2021 semester, Soljour, in partnership with the Yonkers Public Library, curated Rooted: A Community Archive Project. Featuring the work of artists Evan Bishop, Katori Walker, Haifa Bint-Kadi, and Sola Olosunde, the exhibit consists of multiple works in a range of media organized around themes of collaboration and storytelling. It includes quilts, sculpture, photography, and paintings. There are couches for comfortable seating, books related to art, and a soundtrack with multiple interviews, music, and sound. The exhibit presents a multi-layered story about identity, community, and history within Yonkers and greater New York State.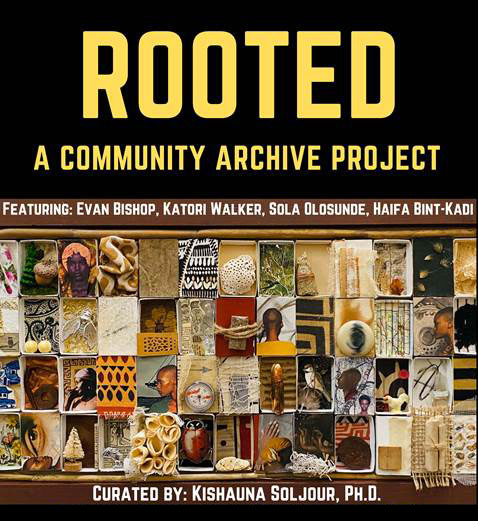 Download the Rooted exhibition companion eBook (PDF)
Rooted is on display in the Esther Raushenbush Library until December 17, 2021. 
---