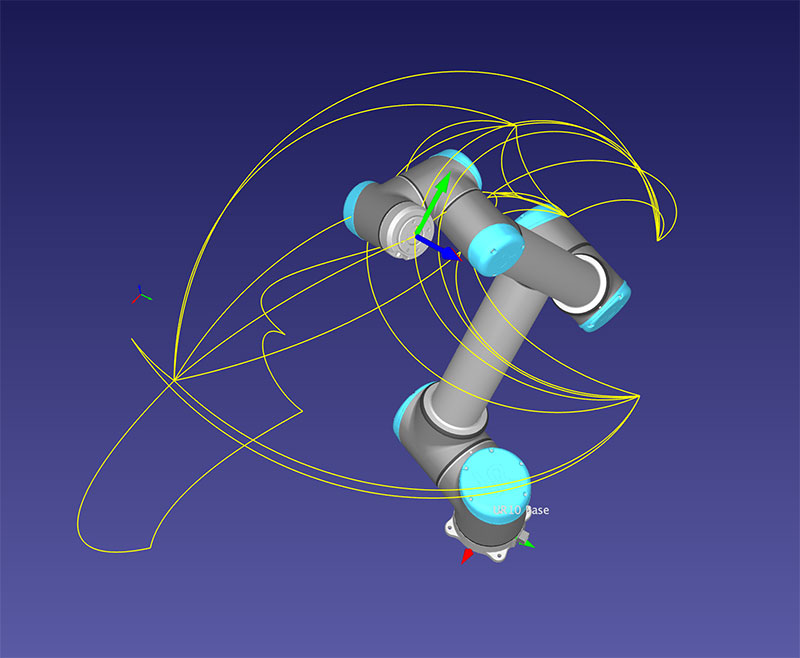 The Gallery at Heimbold Visual Art Center is pleased to present Points Of View by Peter Beyls.
This exhibition will be open from March 8 - April 16, 2023, at the gallery's location in the Heimbold Visual Arts Center at Sarah Lawrence College in Bronxville, NY. 
About the Exhibit
Artist Peter Beyls thinks of the universe as one giant generative system revealing systemic behavior on numerous levels: from the unpredictable dynamics exposed in social structures to emergent functionality in the human brain to molecular interaction in cloud formations. In addition, much of his work develops from a fascination with complex dynamic behavior in found systems' as observed both in nature and in products of human imagination. Such systems typically expose a particular identity while still offering boundless diversity within a given morphological scope. Beyls writes software that captures tiny aspects of human creativity and imagination to produce series of generative drawings as well as interactive audiovisual installations. A deep concern with the external attributes – the affective and materialist parameters of how the viewer engages with the work through embodied commitment – is key to his approach. https://www.peterbeyls.net
About the Artist
Peter Beyls is an interdisciplinary artist working on the intersection of computer science and the arts, active as a researcher, curator, educator, occasional performer and software artist. Beyls studied at the Royal Music Conservatory Brussels, the Slade School of Art, University College London and holds a PhD in Computer Science from the University of Plymouth, UK.He was a professor of digital culture at LUCA Brussels and The School of Arts, UniversityCollege Ghent, Belgium and visiting professor at various institutions in the US, Canada and Japan. Beyls was a researcher at the VUB Artificial Intelligence Lab, Brussels and CITAR (Centre for Research in Art and Technology), UC Porto, Portugal. Currently, he is a visiting researcher at the FormLab, UC Ghent. His research interests include machine learning in interactive music systems, generative autonomy in machines, cognitive issues in software artand human-robot interaction. Beyls published extensively on various aspects of computational art. Two monographs document his work; Simple Thoughts (MER Publishing, 2014) and Coming Full Circle (Verbeke Foundation, 2019).
Opening Reception:  March 8 at 5:00 pm
Artist lecture: March 10, at 11:00 am in Heimbold 135