The Gallery at Heimbold Visual Arts Center is delighted to present Facing History, a solo exhibition by Gary Burnley.  This exhibition will be open to the Sarah Lawrence community from September 14 – October 18, 2020 at the gallery's location at Sarah Lawrence College in Bronxville, NY.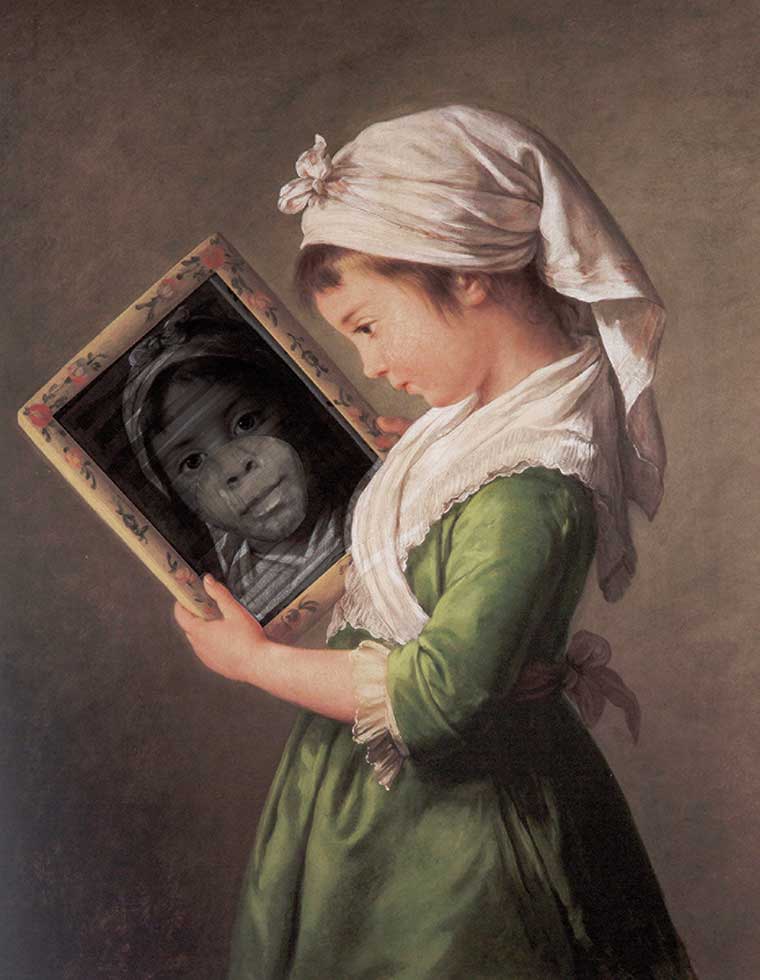 Gary Burnley's work in Facing History explores dialogues between standard, but often opposing, representations of beauty, desire, influence and identity. Examining meaning through contrast, the physical collages and stereographic devices Burnley creates encourage dissociated images to merge and consolidate in the eye and mind of the viewer.   Resulting in a union of optical rivalries, his amalgamations imagine strange bedfellows congruent for moments in time, space and reason.
Burnley received a BFA from Washington University in St. Louis and an MFA from Yale University.  His work has been exhibited in galleries and museums in the US and Europe, including Aperture Gallery, NYC, Ogden Museum, New Orleans, LA, Tbilisi University, Tbilisi, Georgia, Candela Gallery, Richmond, VA, SALON, Florence, Italy, Weatherspoon Art Museum, Greensboro, N.C., Honey Ramaka Gallery, Brooklyn, NY, Contemporary Arts Museum, Houston, TX, Artists Space, NYC.   He was a finalist for the Clarence John Laughlin Photography Award in 2018, the FotoFilmic Mesh Award in 2019 and has been the recipient of individual artist fellowships and commissions from the National Endowment for the Arts, the State of Connecticut, New York State Council on the Arts, Creative Artist Public Service Program, NYC, the MTA, NYC and the Bi-State Development Agency, Saint Louis, Missouri.   He teaches at Sarah Lawrence College, where he has held both the Burke Chair in Art and Art History and the Whittmore Chair in the Visual Arts.
Image credit: 
Double Portrait, 2019
Archival inkjet photo, unique mixed media physical collage
42"x 32"