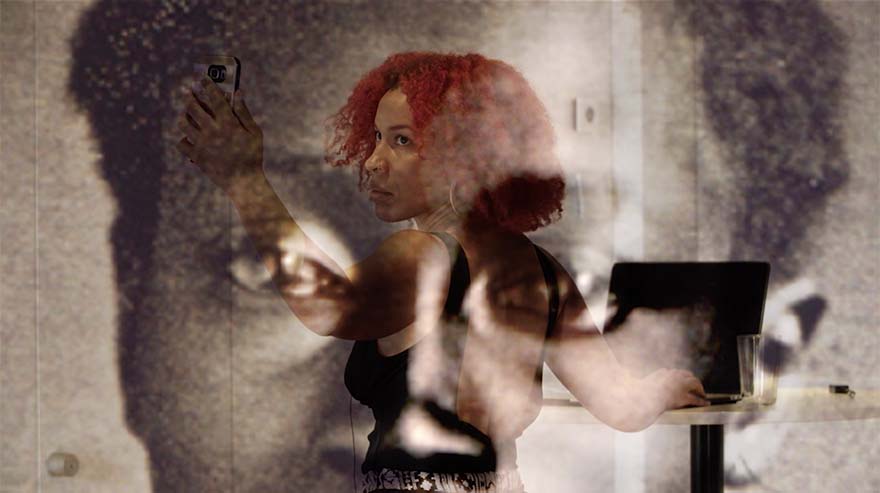 The Gallery at Heimbold Visual Arts Center is delighted to present Audience/Camera/Performer: Curated by Clifford Owens, a group exhibition by Rashayla Marie-Brown, Kris Grey, Seung-Min Lee, Wanda Raimundi-Ortiz, and Elliot Reed. This exhibition will be open to the Sarah Lawrence community from November 29, 2021 – February 20, 2022 at the gallery's location at Sarah Lawrence College in Bronxville, NY.
Curated by Clifford Owens
Audience/Camera/Performer assembles five artists; Rashayla Marie Brown, Kris Grey, Seung-Min Lee, Wanda Raimundi Ortiz, and Elliot Reed, who explore new approaches to lens-based, audience-sensitive performance art. The title of the exhibition is borrowed from Dan Graham's influential performance cum-video Performance/Audience/Mirror (1975), in which the artist observes his audience (and vice-versa) reflected in a large mirror.
In Audience/Camera/Performer, the artists Wanda Raimundi Ortiz embodies fictional figures in a suite of portrait photographs titled The Queens (2012 – 2015), Rashayla Marie Brown delivers a powerful performance lecture in Refusal: A Performance Film about Boundaries (2021), Elliot Reed recorded himself walking in and out of the frame of a landscape to create an exquisite Line Drawing for Malmö (2020); and multiple cameras captured his performance in Internal Recreations (2020), Seung-Min Lee's video Sing Le No More is a parody of a popular music video, and Kris Grey confronts the viewers' vulnerability about identity and the body in the video Precarity (2017) and Untitled (2012 – ) a partial body cast of the artist.
In conjunction with this exhibition, a public program of performances and lectures by artists in the exhibition is tentatively scheduled for spring 2022.
About the Artists
Rashayla Marie Brown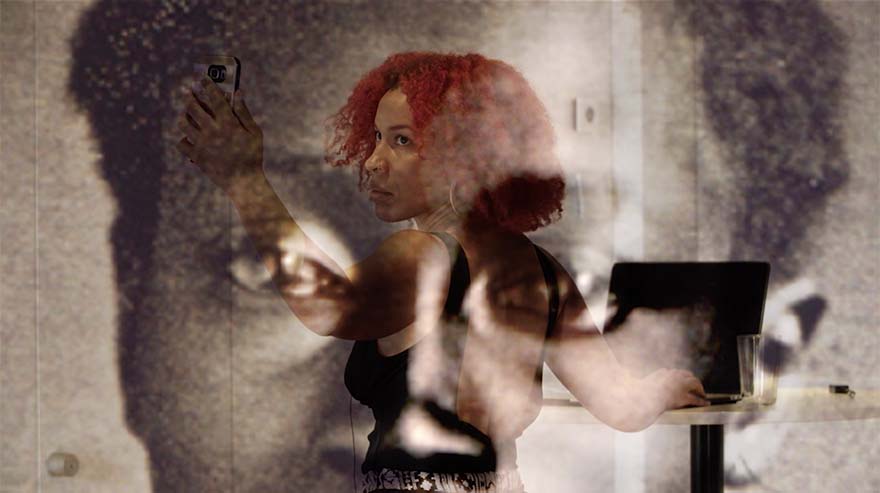 Rashayla Marie Brown (RMB) is an "undisciplinary" artist-scholar exploring how aesthetics can enact radical thought beyond mere representation. RMB's work blends installation design, photography, performance, writing, video and filmmaking with the implementation and critique of power structures. These works have been presented at galleries internationally including INVISIBLE-EXPORTS, New York; Krabbesholm Højskole, Copenhagen; La Becque, La-Tour-de-Peilz; Museum of Contemporary Art, Chicago; Museum of Contemporary Photography, Chicago; Museum of the African Diaspora, San Francisco; Rhodes College, Memphis; Tate Modern, London; and Turbine Hall, Johannesburg. Previously, RMB founded the graphic design firm Selah Vibe, Inc. (2004-2011) and served as the inaugural Director of Diversity and Inclusion at the School of the Art Institute of Chicago (2013-2017). RMB holds degrees from Yale University, the School of the Art Institute of Chicago, and Northwestern University. 
Kris Grey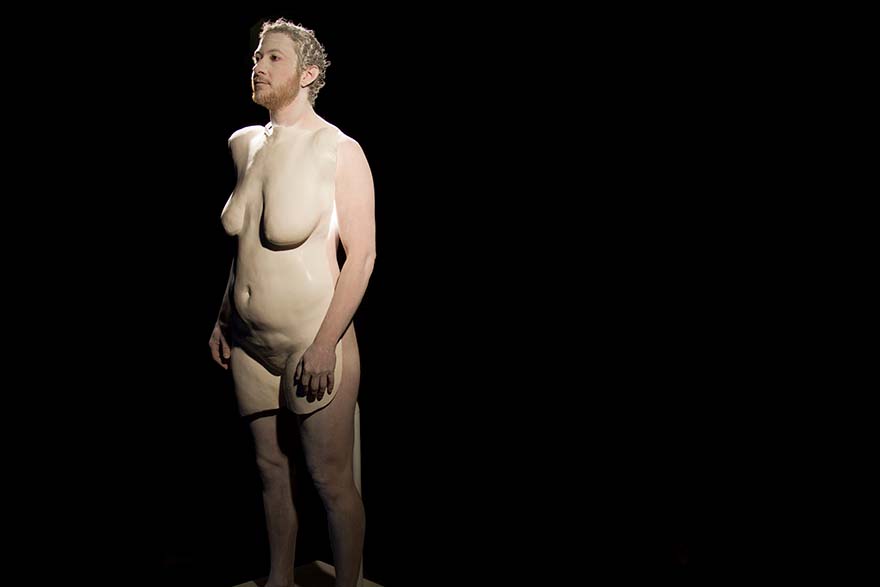 Kris Grey is a New York City based transgender artist who uses their body as raw material, often presenting themselves in states of extreme vulnerability as an invitation to experience transcendence or discover hidden queer histories. Grey's cultural work includes curatorial projects, performance, writing, and studio production in ceramics. Grey has been a resident artist at the Bronx Museum, Fire Island Artist Residency, ANTI Festival for Contemporary Art, International Centre for Training in the Performing Arts, and the Museum of Contemporary Art in Tucson, and a Visiting Artist and Assistant Teaching Professor at Penn State University.
In addition to their individual practice, Grey collaborates with Maya Ciarrocchi under the moniker Gender/Power. Gender/Power has been awarded a Baryshnikov Art Center residency, a Lower Manhattan Cultural Council residency, a Franklin Furnace grant, and a MAP Fund Grant. Grey's writing titled, Trans*feminism: fragmenting and re-reading the history of art through a trans* perspective, was published by Manchester University Press in Otherwise: Imagining Queer Feminist Art Histories. Grey earned a Bachelor of Fine Art from the Maryland Institute College of Art in Ceramics and a Masters Degree in Fine Art from Ohio University in Ceramics. They perform, teach, and exhibit work internationally. www.KristinGrey.com
Seung-Min Lee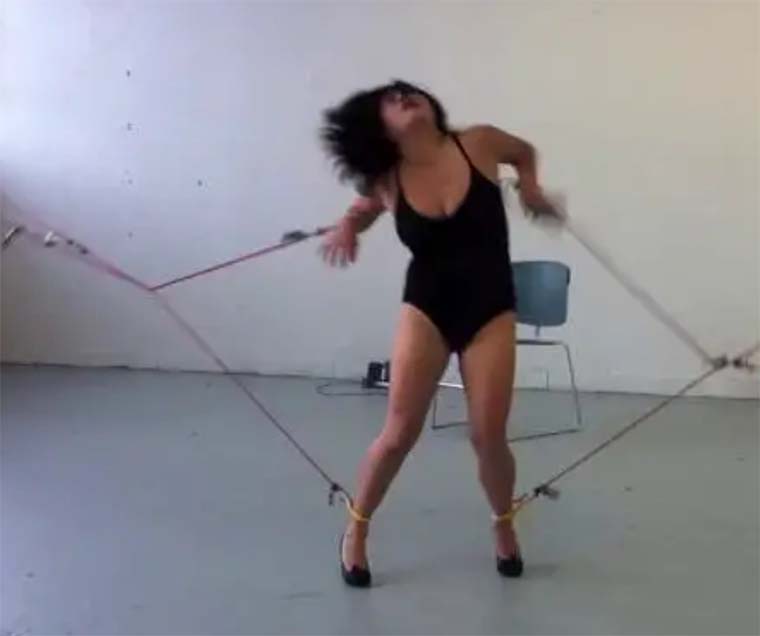 Seung-Min Lee (b. 1981) is an artist who lives and works in Brooklyn, NY.
Selected exhibitions and performances include: Light White, International Waters, Brooklyn, 2021; TedTalks iChicken, "MoMA Downtown", New York, 2020; Freeport: Kim Jong Un Liberation Art, Hauser and Wirth, New York, 2020; Kim Jong Un: Spring Awakening on the Pacific Rim, Human Resources LA, Los Angeles, 2019; Popular Revolt, iRape : Brett Kavanaugh's SoulCycle, NYU Skirball Center, New York, 2019; Intolerable Whiteness, The Kitchen, New York, 2018; On Whiteness, The Kitchen, New York, 2018; Kim Jong Un presents Global World Karaoke Championships, NADA NY, New York, 2018; #themalso?, Performance Space New York, New York, 2018; Full Disclosure: A History of Personal Racial Macro and Microaggressions, Highline, New York, 2017; Dialectical Behavioral Therapy to Internally Smash the Patriarchy, Racism, Ageism, Classism, & Bad Manners to Win Friends, $etc., Safe Gallery, Brooklyn, 2017; Workout Prototype for an anti-racist, classist, misogynist, Woke New World, Present Company, Brooklyn, 2017; Informed Consent Dual Agency Open House Karaoke, More Art, New York, 2016; Price of Admission: Let's Not Gentrify Chinatown, But Say We Did?, Essex Flowers, New York, 2016; Memory Palace, Alisa Baremboym and Seung-Min Lee, Luxembourg and Dayan, New York, 2015; Women, Inc., Artists Space, New York, 2015; On Discipline, Regina Rex, New York, 2015; End Of The Night Café II, Kim Jong Un Hacks Chipotle, David Lewis Gallery, New York, 2015; Sing's Millennium Mart, Interstate Projects, Brooklyn, 2015. 
Wanda Raimundi-Ortiz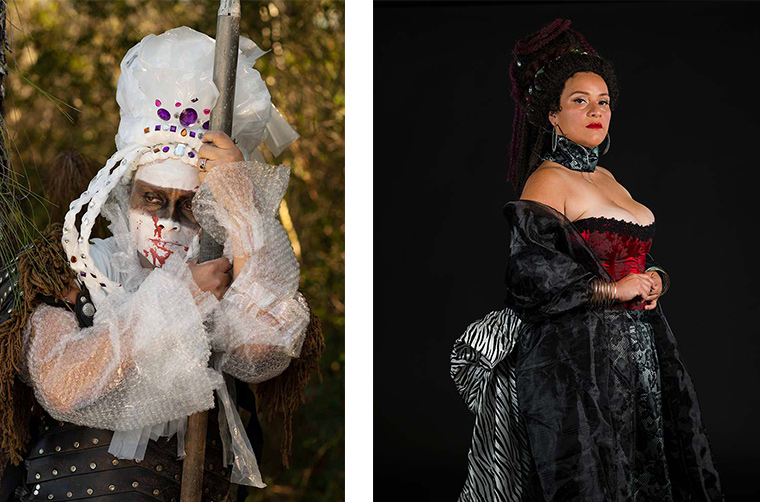 Wanda Raimundi-Ortiz is an interdisciplinary visual artist with recognitions including: 2021 Herb Alpert Award nominee, 2018 UCF Women of Distinction, 2017 UCF Luminary Award, 2016 Franklin Furnace award, 2016 USA Fellowship nominee, among others. Education: MFA 2008 Rutgers University's Mason Gross School of Art Ralph Bunche Fellow, 2002 Skowhegan School of Painting and Sculpture alum; Selected exhibitions: Smithsonian National Portrait Gallery's IDENTIFY: Performance as Portraiture series; Project 35: Last Call, Garage Museum, Russia; The Florida Prize in Contemporary Art, Orlando, FL 2015; Manifesta 8, Spain 2010; American Chambers, Gyeongnam Art Museum, South Korea; Performa 05 biennial, Artist Space, NY; The S Files 05, Museo de Arte, Puerto Rico; Artist in the Marketplace 25, Bronx Museum of the Arts; The L Factor, Exit Art, New York. She is an associate professor of studio art at the University of Central Florida.
Elliot Reed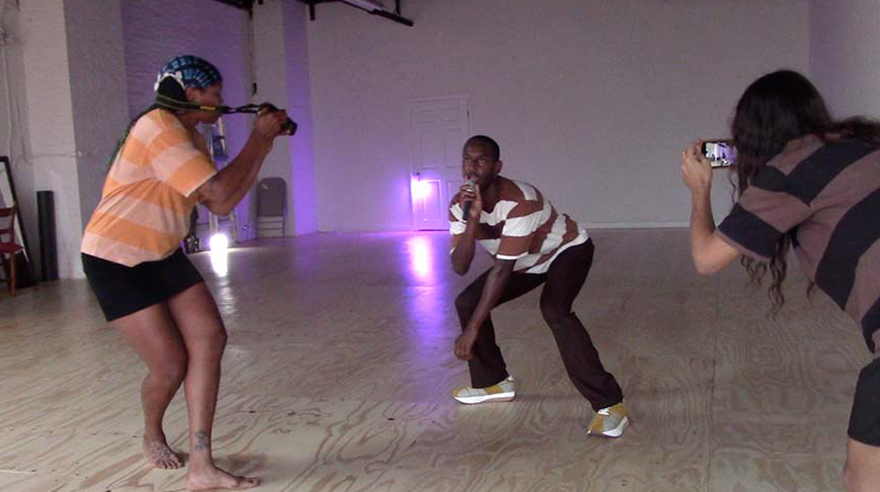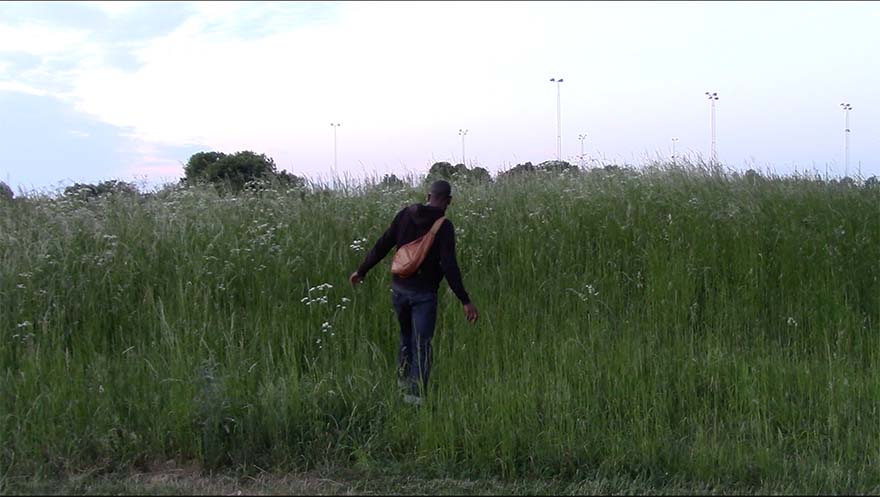 Elliot Reed is an artist and director based in New York and Montpellier, France. He assembles bodies, movement, and narrative within exhibition space, wielding performance as a tool. Their projects span video, dance, performance, and sculpture highlighting the ways seen (and unseen) actors make their mark.
Elliot is a 2019 danceWEB scholar, 2019–20 Artist in Residence at The Studio Museum in Harlem, and recipient of the 2019 Rema Hort Mann Emerging Artist Grant. Exhibitions include a commission with JACK Quartet (2021), Metro Pictures (2021), MoMA PS1 (2020/21), OCD Chinatown (2021), The Getty Center (2018), Hammer Museum (2016), Dorothy Chandler Pavilion (2018), The Broad (2017), and performances in Tokyo, Osaka, London, Mexico City, Vienna, and Hamburg. Their first institutional solo show 'Rhythm' opened September 2021 at Kunsthaus Glarus.