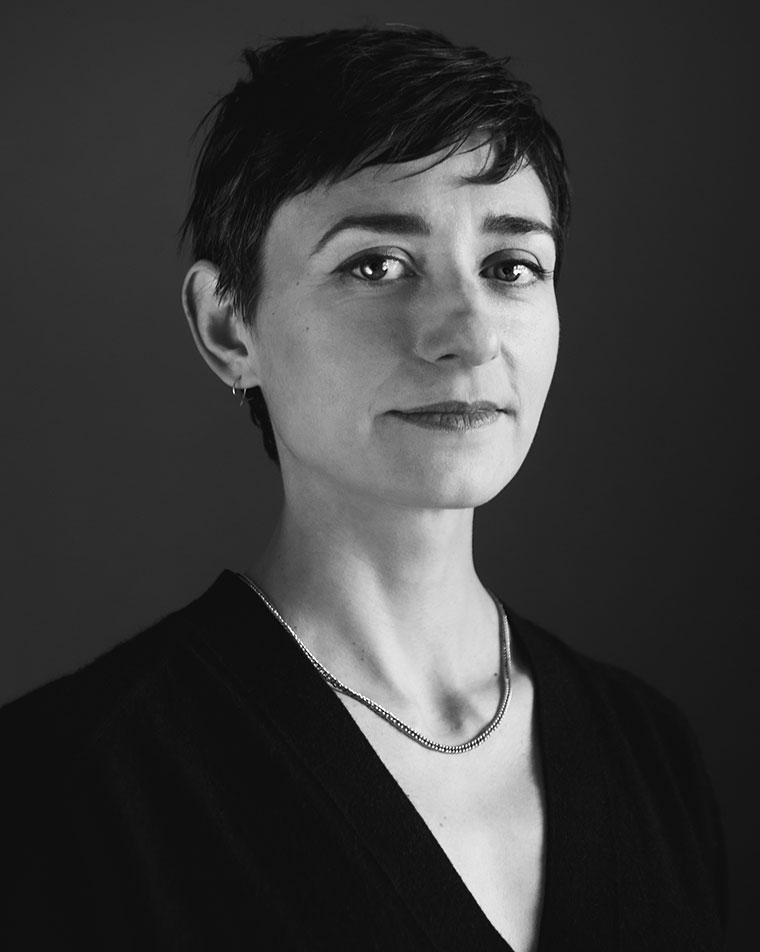 The Gallery at Heimbold Visual Art Center is pleased to announce its inaugural Workspace Residency Program with artist Gabriela Salazar.
Located in the Heimbold Visual Arts Center at Sarah Lawrence College in Bronxville, NY, the residency will take place from November 6th to January 23rd, followed by a solo exhibition made possible by a grant from the Mellon Foundation.
---
This new program dynamically bridges the classroom and art world by reframing the gallery space as a temporary extension of the artist's studio. Participating artists are provided with time, funding, student assistance and access to fabrication facilities. In this exchange, the college supports the artist, enabling them to explore new ideas, materials, and processes. Simultaneously, the institution benefits from the artist's creative contributions within an academic setting. During the course of their residency the artist will provide open hours and participate in Visual and Studio Arts programming. 
Gabriela's expertise will be accessible to students and visitors much more substantially than in traditional gallery exhibitions. Salazar will be working on-site each week, opening her studio practice to visitors, allowing us to witness her artwork's development up close and in real time. Classes from across the college will have the opportunity to schedule appointments (as well as walk-ins on Fridays) to engage with Salazar and visit the evolving space. Salazar will also participate in VASA's critique week and conduct an in-depth workshop in February 2024.
Gabriela Salazar is a multifaceted artist whose creative approach delves deep into the interplay between the natural world and human-made space. Her artistic practice centers around scrutinizing materiality through a lens of interpersonal introspection. Throughout this process, her pieces evolve beyond physical entities to become the conduits of navigation used to expose and explore the faults within our human existence, including the human-induced climate crisis. This exercise is perhaps most evident in her focus on spatial awareness. Salazar's examination heightens the significance of the symbiotic relationship between the built and natural environment. This narrative recognizes the fragility inherent in every space, ultimately revealing that these seemingly opposing realms hold the interconnectedness that sustain our surroundings. Her work serves not only as an intimate dialogue with impermanence, but also underscores the transient nature of existence itself. This contemplation of fragility is not just melancholic, but an invitation to embrace ephemerality and find beauty in vulnerability.
Salazar's work will culminate in a site-specific installation in the gallery opening January 24, as part of a Mellon-funded series of exhibitions in Winter and Spring 2024 focusing on the theme of Care and Climate Justice. If the dominant discourse around climate change emphasizes urgency, action, and a universal human subject uncomplicated by historic and ongoing oppression, inequality, and injustice, these exhibitions explore an alternative response that looks to community and coalition, kinship and interconnection, Indigenous and Black futurities, healing, slowness and an ethics of care amid planetary crisis.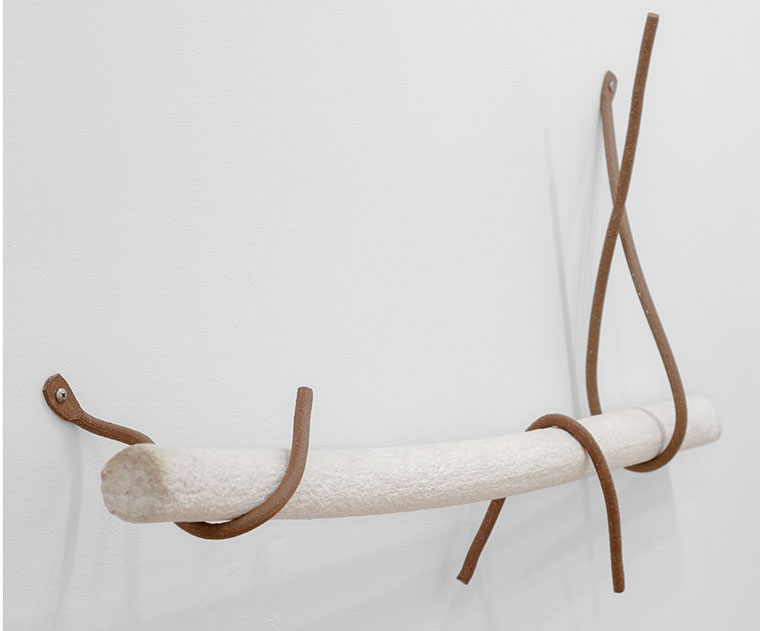 About the Artist
Gabriela Salazar, born in New York City to architects from Puerto Rico, creates material-curious work about the ways in which humans gather meaning through their relationship with the structured and natural environments that surround them. Salazar has had solo exhibitions at NURTUREart, The Lighthouse Works, Efrain Lopez Gallery (Chicago), The River Valley Arts Collective, SLAG Gallery, and the Climate Museum (Washington Square Park, NYC). Her work has been included in group shows at the Whitney Museum, Socrates Sculpture Park, the Queens Museum, El Museo del Barrio, The Drawing Center, David Nolan Gallery, Someday Gallery, and at Storm King Art Center. Salazar's work has also appeared in The New York Times, The New Yorker, Hyperallergic, and The Brooklyn Rail. Residencies and grants include Workspace (LMCC), Yaddo, The MacDowell Colony, Skowhegan School of Painting & Sculpture, Abrons Arts Center, "Open Sessions" at The Drawing Center, the Socrates Fellowship, a City Artist Corps Grant, and a 2023 NYFA/NYSCA Fellowship in Craft/Sculpture.She holds an MFA from RISD, a BA from Yale University, and lives, works, and teaches in NYC.
Artwork: Supports, To The Breaking (One)" (2023). Photo by Daniel Terna.
Thank you to contributing writer Avila Edmonds-Dorberenz, '24
Appointments available, Tuesdays starting November 13th
Open hours, Friday 1-3pm
Weekend hours: December 9-10 12-5pm