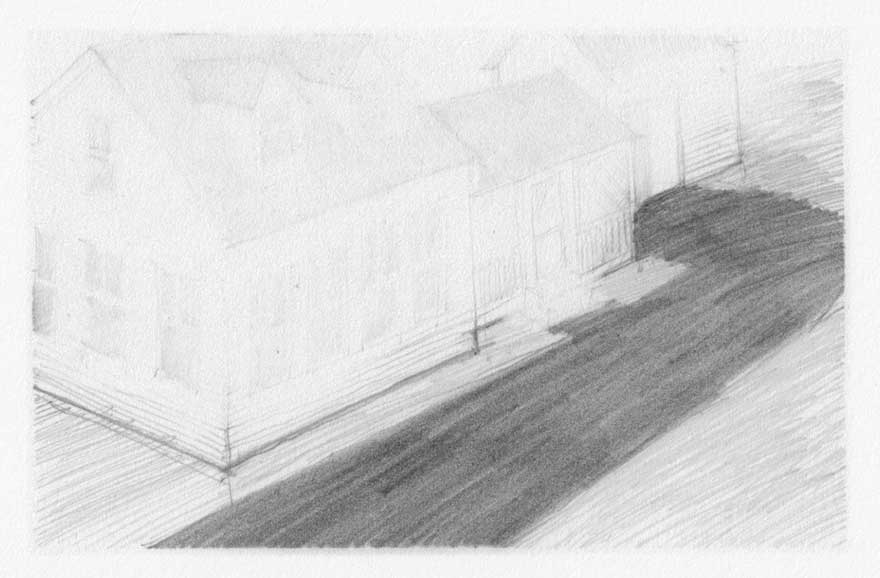 The Gallery at Heimbold Visual Arts Center is delighted to present Saved from Drowning, a solo exhibition by Dan Hurlin.  This exhibition will be open to the Sarah Lawrence community from March 22 – June 6, 2021 at the gallery's location at Sarah Lawrence College in Bronxville, NY.
In Donald Barthelme's seminal 1968 "Robert Kennedy Saved from Drowning," a narrator suddenly appears out of nowhere in the very last section of the short story and throws a rope out to the main character "K," who is close to being pulled under in a turbulent sea. With one end of the rope around his waist, the narrator braces himself against a rock and pulls "K" out of the water, saving him from drowning.
Like the narrator, I have spent my career as an artist dragging narratives to the shore, rescuing them from oblivion – saving them from being drowned in an ocean of both cultural and personal amnesia. This show contains artifacts from four such rescued stories: Hiroshima Maiden (2004) was a puppet performance about a group of 25 disfigured women, survivors of the atomic blast in Hiroshima, who were brought to the US in 1955 for reconstructive surgery. North Main Street (2008) a book project, looks at the evolution of houses in a rural community, while both examining and utilizing the very act of forgetting. Disfarmer (2009) was a puppet performance based on the true story of a small-town Arkansas photographer (and misanthrope) working in obscurity between the wars, whose work was only recognized for its genius decades after his death. And one hundred years after he scribbled them in his private notebooks, Demolishing Everything With Amazing Speed (2016) was the long belated world premiere production of four all-but-forgotten puppet plays by the Italian Futurist Fortunato Depero.
In each of these works I have attempted to 'save' these unique historical and personal stories of human effort and struggle—many of which might have been swept away by an ocean of indifference which continually rises on all sides, threatening to engulf us all.
About the Artist
Dan Hurlin received a 1990 Village Voice Obie award for his solo adaptation of Nathanael West's A Cool Million, and his suite of puppet pieces Everyday Uses For Sight: Nos. 3 & 7 (2000) earned him a 2001 New York Dance and Performance award (a.k.a. Bessie). His 1992 solo Quintland earned sculptor Donna Dennis a New York Dance and Performance award Bessie for visual design, and in 1998, he was nominated for an American Theater Wing Design award for his set design for his music theater piece The Shoulder (music by Dan Moses Schreier). His full-length puppet piece, Hiroshima Maiden, (2004) with an Obie award winning score by Robert Een, was awarded a UNIMA (Union Internationale de la Marionette) citation of Excellence. Other works include Who's Hungry?/West Hollywood (2008) and Who's Hungry?/Santa Monica, (2010), a suite of puppet pieces based on the oral histories of homeless and food insecure residents of Los Angeles, collected by Dan Froot, and Disfarmer (2009) which premiered at St. Ann's Warehouse, the making of which was chronicled in filmmaker David Soll's documentary, Puppet. His most recent work Demolishing Everything with Amazing Speed premiered at Bard's Summerscape Festival in 2016. Earlier performance works include No(thing so powerful as)Truth, (1995); Constance And Ferdinand (1991) (with Victoria Marks); and his toy theater piece The Day the Ketchup Turned Blue (1997) from the short story by John C. Russell. He has performed with Ping Chong, Janie Geiser, Paul Lazar and Annie B Parson, and Jeffrey M. Jones, and directed premieres of works by Erik Ehn, Lisa Kron, Holly Hughes, Dan Froot and John C. Russell among others. His work has been supported by three Rockefeller Map fund grants, as well as grants from the Mary Flagler Cary Charitable Trust, the Greenwall Foundation, the Jim Henson Foundation, the Helios Foundation, and many others. In addition to three individual artist fellowships from the New Hampshire State Council on the Arts, Dan has received fellowships from the National Endowment for the Arts, Creative Capital and the New York Foundation for the arts. In addition to being a four-time fellow at the MacDowell Colony, Dan has received fellowships from and the John Simon Guggenheim Memorial Foundation in choreography, a USA Artist Fellowship and the Alpert Award for theatre, and the 2013 Jesse Howard Jr. Rome Prize for visual art. Formerly the Artistic Director of Andy's Summer Playhouse in Wilton, New Hampshire, Dan has taught at Bowdoin, Barnard and Bennington Colleges, Princeton, University and until his retirement, served as the Director of the Graduate Program in Theatre at Sarah Lawrence College. 
Artwork: North Main Street (Edwards), 2008, Graphite on paper, 8 1/2 x 11 inches