Dear Members of the Sarah Lawrence Community,
While the official start of summer remains a few weeks away, for all intents and purposes it has arrived at Sarah Lawrence. Still basking in the glow of (and recovering from!) a beautiful Commencement, staff are readying the campus for alumni to return "home" for Reunion in just two weeks. Commencement and Reunion are  celebratory times at the College, as we recognize the things that make us proud to be members of this community, whether as students, alumni, parents and family, or faculty and staff.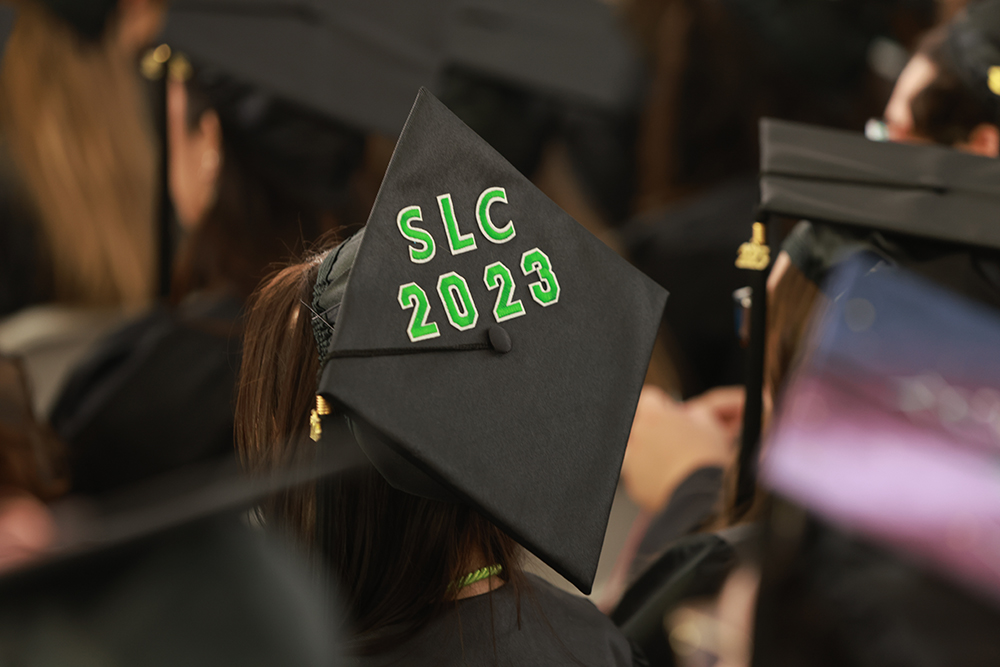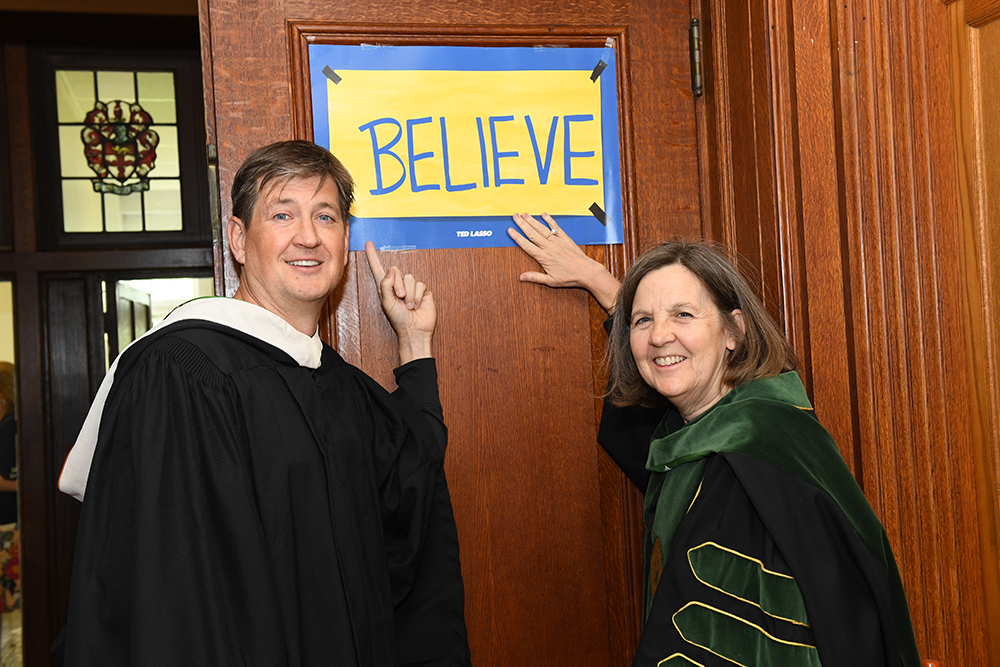 Our 95th Commencement was a day filled with pride, as those of you who were in attendance, either here on campus or via Livestream, know. If you missed it, or want to rewatch any parts, I hope you will visit our Commencement recap site, where you will find photo galleries and videos of all our speakers. We were delighted this year to have two special guests. In a true homecoming, Bill Lawrence, prolific television creator, producer, writer, and director and great-grandson of our founders William and Sarah Lawrence, offered our graduates sound—and along the way, touchingly funny— life advice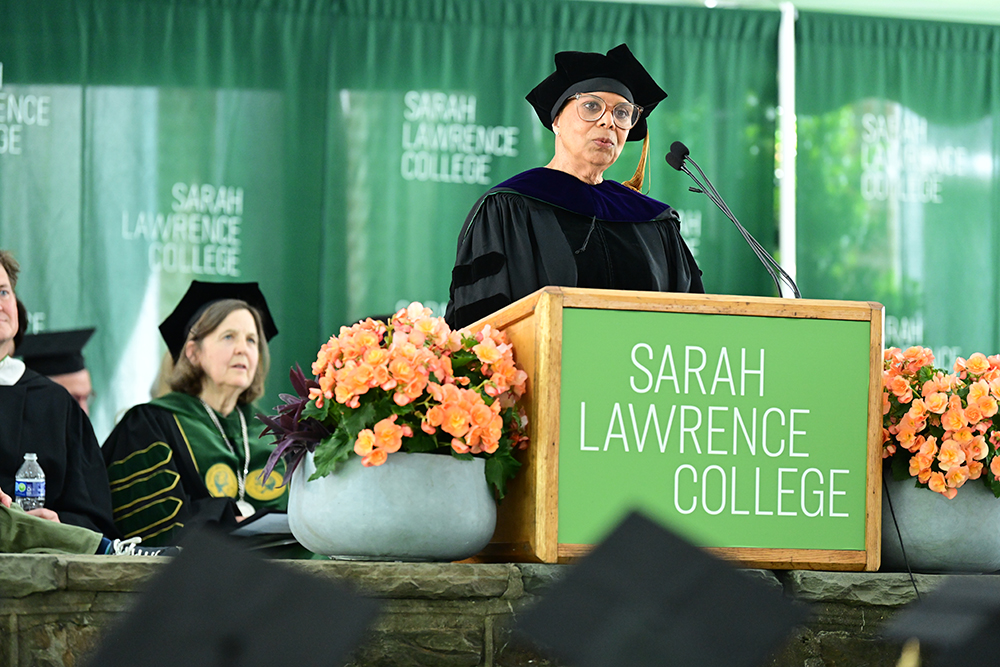 on the terrace of Westlands, which was once his great-grandparents' home. And we were proud to bestow an honorary degree upon and hear inspirational words from Linda Earley Chastang '74, president of the The John and Lillian Miles Lewis Foundation. The recap site also features photos and a full video from our Graduate Hooding ceremony, held the night before Commencement to recognize our graduate students and their accomplishments in pursuit of advanced degrees.
My congratulations once again to the Class of 2023, and to the families and friends who supported them so steadfastly on their journey to this moment.
***
Commencement week rightly shines a spotlight on the relationship between students and faculty as a core value of a Sarah Lawrence education. Whether it's via the Senior/Faculty Gala, the senior lecture, or the rousing ovation students gave faculty during Commencement, we are reminded of the foundational importance of these relationships.
Our Board of Trustees convened for its May meeting immediately following Commencement, and, among other actions, voted unanimously to confer tenure upon three faculty members: Heather Cleary (Spanish Language and Literature), who holds a BA and MA from New York University and a PhD from Columbia University; David Hollander (Writing, MFA Writing), who holds a BA from Purchase College and an MFA from Sarah Lawrence; and Parthiban Muniandy (Sociology), who holds a BA and PhD from the University of Illinois. Congratulations and my gratitude to Heather, David, and Parthiban for all they bring to Sarah Lawrence College!
Joining them this fall, we will welcome six new talented tenure-track faculty members: Sammy Floyd (Psychology); Veeshan Narinesingh (Physics), Jean Shin (Visual and Studio Arts), Danielle Dorvil (Spanish), Jazmín López (Filmmaking and Moving Image Arts), and Scott Shushan (Philosophy).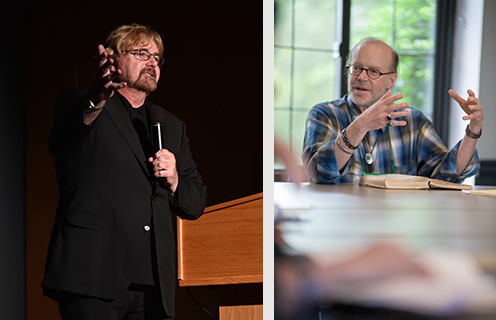 And last but most certainly not least, I share with you the retirements of two esteemed and beloved faculty members on whom the Board conferred Faculty Emeritus status in recognition of their distinguished careers and their inimitable contributions to our community: Bill Shullenberger (Literature) and Fred Strype (Filmmaking and Moving Image Arts). Between them, Bill and Fred taught at Sarah Lawrence for 60 years, mentoring and inspiring generations of students and earning the deep respect of their faculty and staff colleagues along the way.
***
I hope to see many of you at Reunion, on campus from June 8-11. My annual Year in Review, which I will deliver on Saturday, June 10, is one of the high points for me as I enjoy the opportunity to reflect back on the year. And what a year it has been! I look forward to sharing that in the June issue of this newsletter. Until then, I wish you a happy, healthy start to summer.
Yours,
Cristle Collins Judd
President
president@sarahlawrence.edu 
Instagram: @slcprez
---