Dear Members of the Sarah Lawrence Community,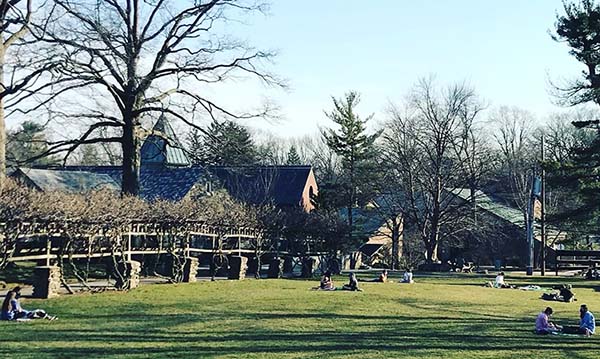 I write to you today at the end of a busy week that has brought several milestones. On Monday, we began Phase II of our spring on-campus experience, which allows in-person class meetings and in-person campus events for our resident and commuter students, in addition to ongoing virtual events for all. Just in time for the first of two "mini breaks" in the reconfigured academic calendar of our spring semester, this week also brought with it the warmest weather in our area since last Thanksgiving. Signs of spring are everywhere, from the first bulbs that are beginning to bloom to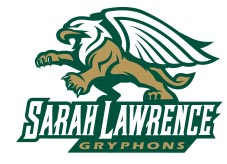 students soaking up the sun on Westlands lawn (masked and socially distanced). Another sure sign of spring: our student athletes are back in action for the first time in a year, as our basketball and volleyball teams prepare for competition this weekend, and other spring sports getting underway. Like everything we have done during the pandemic, we have approached the resumption of sports with careful attention to the health and safety of our community. In addition to our ongoing campus testing, as part of NCAA requirements and funded in part by the Division III Strategic Initiatives Grant, our athletes and coaching staff are participating in regular pooled testing to ensure safe engagement for all. Spectators are not yet allowed for sporting events, but you can follow the Gryphons online at gogryphons.com, and members of the community who would like to be a virtual fan-in-the-stands may submit a photo through this link to participate. 
Even as pandemic planning and response continue to demand extraordinary time and energy of us all, we have not lost momentum on vital initiatives for Sarah Lawrence and I am pleased to share progress on two with you here.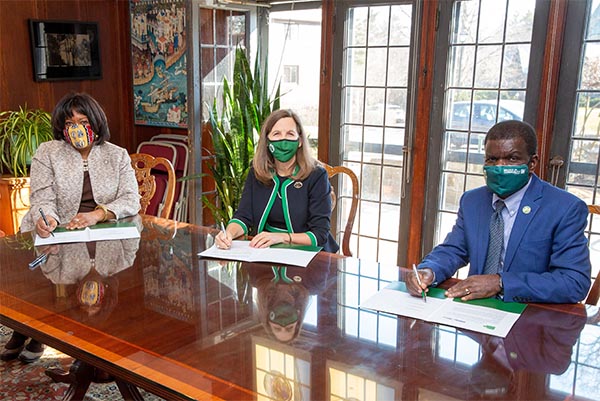 On Wednesday, I was joined on campus by the presidents of Westchester Community College and Bronx Community College as we signed agreements launching a pilot program of transfer partnerships with these neighboring institutions that will create more opportunities for students in our area to receive a Sarah Lawrence education. Both WCC and BCC are exceptional engines of social mobility and, as part of our pilot program, participating students who transfer to SLC after completing their associate's degree will be able to hit the ground running on our campus; these students will matriculate with junior standing, keeping them on track to complete their undergraduate degrees in a total of four years, with SLC committed to meeting 100% of their demonstrated financial need for tuition and fees. Students who transfer from WCC will come from WCC's childhood education program with the ability to continue into our "4+1" Art of Teaching master's program. Our goal is to identify grants and sustainable funding sources that will allow us to expand this pilot program to support and ensure the success of additional students. To learn more about this critical initiative, read more here.
These new partnerships with our neighboring community colleges are just one area of our ongoing and intentional efforts to deepen our relationships with organizations in our community. In 2019, the College received the largest programmatic grant in our history—a five-year, $1.2 million grant from the Mellon Foundation to foster civic engagement through the arts and humanities. In this first full academic year of the grant, we have created a new model for the way the College, located at the boundary and intersection of the communities of Yonkers and Bronxville, can expand its role as a convener and connector. As part of the grant, we are able to bring a new kind of faculty member to the College who is embedded in the community. This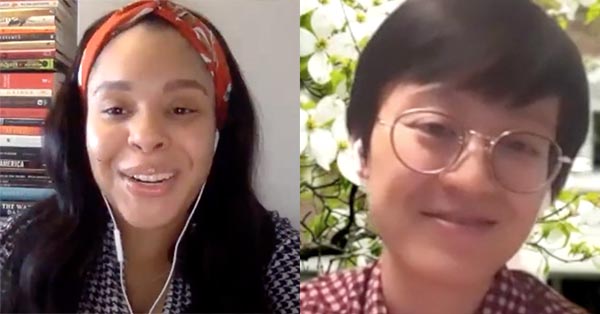 year, we welcomed the first two faculty fellows in the program, Dr. Kishauna Soljour and Dr. Yeong Ran Kim. Both have made exceptional progress in their multi-year projects—Dr. Soljour with the Yonkers Public Library and Dr. Kim with Yonkers Arts, Center Lane, and across the College in creating a central hub for the digital storytelling part of this grant. We will be hiring two additional faculty fellows who will begin at the College next year, one working with the Hudson River Museum and the other with Wartburg. Read more about this exciting work here.
Just last night we had a terrific panel on "Access and Equity in Education: Stories from Yonkers, Bronxville, Mt. Vernon, and the Bronx" as part of a year-long fellowship funded through the Mellon grant that brings high school students from Yonkers,  Bronxville, and Mt. Vernon together with Sarah Lawrence students to explore issues of equity and access in education through readings and panel discussions, and by creating an oral history project. You can watch last night's event here.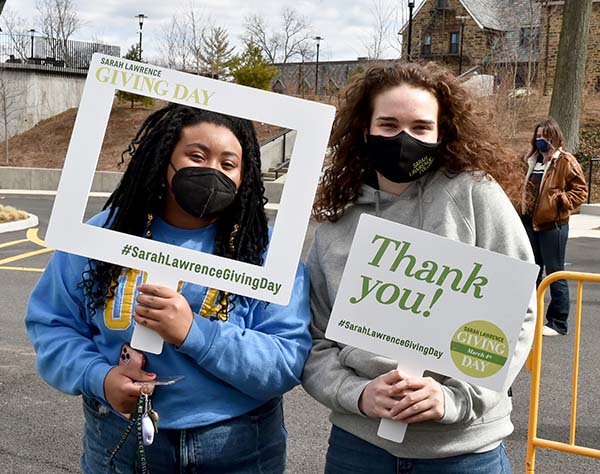 Moving both the community college and Mellon-funded initiatives forward in the midst of a pandemic is a credit to the many faculty and staff who are deeply engaged in this important work for the College. Recognizing partnerships of another kind, I also want to extend a heartfelt thank you to everyone who participated in the College's Giving Day on March 4. The strength of our community was on full display, as alumni, families, students, staff, and faculty joined together to break records and raise more than $1.22 million in funds that will immediately go toward supporting this one-of-a-kind education.
Our community and its generosity, creativity, and accomplishments are also reasons why our first year undergraduate applications increased 20% compared to last year—to the highest level in Sarah Lawrence history. We held our first virtual Admitted Students Day for early applicants on March 6 and are looking forward to continuing to meet the class of 2025 in the coming weeks at additional virtual events. As our Admission team continues to review applications, it's clear that these prospective students, like our current students and alumni, are passionate about their learning and drawn by the opportunity Sarah Lawrence provides to connect their passions to create their futures.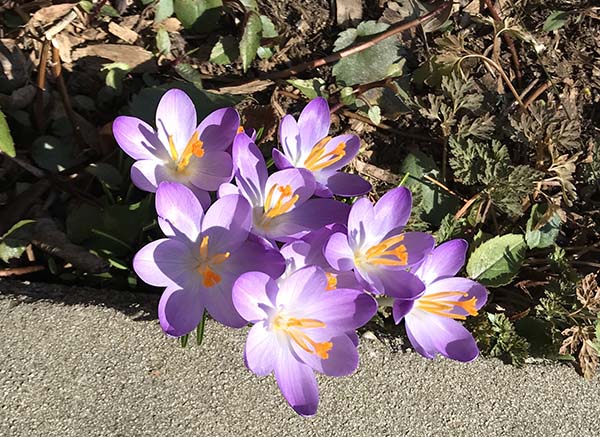 The arrival of spring weather always coincides with a particularly busy and exciting time in the academic year, a time when the end of the semester begins to feel not so far away as students are at full tilt with course and conference work, performances, events, internships, and athletics. And as I reflect on the last year, I couldn't be more delighted to feel and see that energy, both on campus and in my virtual interactions with students and alumni around the world. We have together adapted and readapted, and while there is still much uncertainty ahead for us to navigate, I hope it fills our entire community—as it does me—with enormous optimism to see the important steps forward the College continues to take. There is much to look forward to, and I look forward to sharing it with you.
Yours,
Cristle Collins Judd
President
president@sarahlawrence.edu
Instagram: @slcprez
---