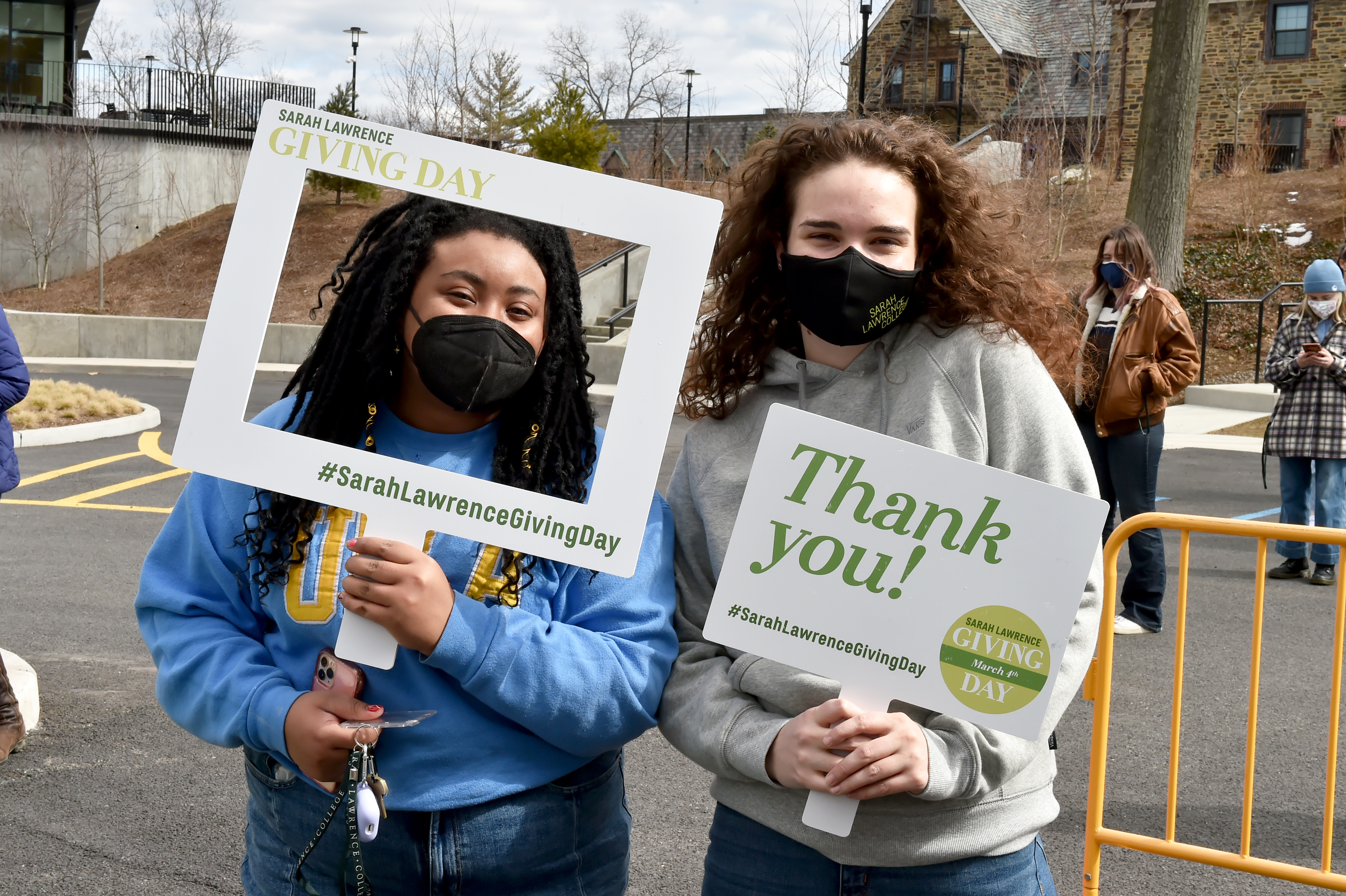 Sarah Lawrence's March 4th Giving Day, thanks to the generosity of the College's community, broke record after record. Together, 1,491 donors - 305 more than the College's previous participation record - came together to raise more than $1.22 million in funds that will be put to immediate use to support students, faculty, and SLC's one-of-a-kind education, from financial aid and student life to research grants and career services, ensuring the transformational experience of a Sarah Lawrence education will be accessible for generations of students to come.  
Undegraduate alumni took the top spot for number of donors with a record-breaking 707 gifts. Participation from parents of current students and alumni was also record-breaking, with 289 donors, and graduate program alumni rounded out the top three on the day's leaderboard with 142 donors, another Giving Day record. For the full results, visit the College's Giving Day website.
There is always a bit of healthy competition between class years on Giving Day, for both the number of donors as well as amount raised. This year was no different for our alumni and current students, who know best the life-changing experience of a Sarah Lawrence education. The classes of 2024, 202 1, and 2023 - current students - took hold of the leaderboard early on and never looked back, with 83, 51, and 44 donors, respectively. For alumni classes, members of the class of 1971 had both the largest number of individual donors with 34 as well as the most money raised with more than $19,000! 
This year, the College's trustees and other leadership donors challenged the community: for every 100 donors, they pledged $50,000 in donations. As Giving Day moved to the afternoon, they upped the ante, pledging $100,000 in gifts for every 100 donors. In total, the SLC community unlocked $1 million in challenge grants for the College!
Whether you made a gift, volunteered, or spread the word, you helped raise important funds that will immediately benefit Sarah Lawrence College. Equally important, you demonstrated to the world that you believe in a Sarah Lawrence education. Thank you for making #SarahLawrenceGivingDay a huge success.
---