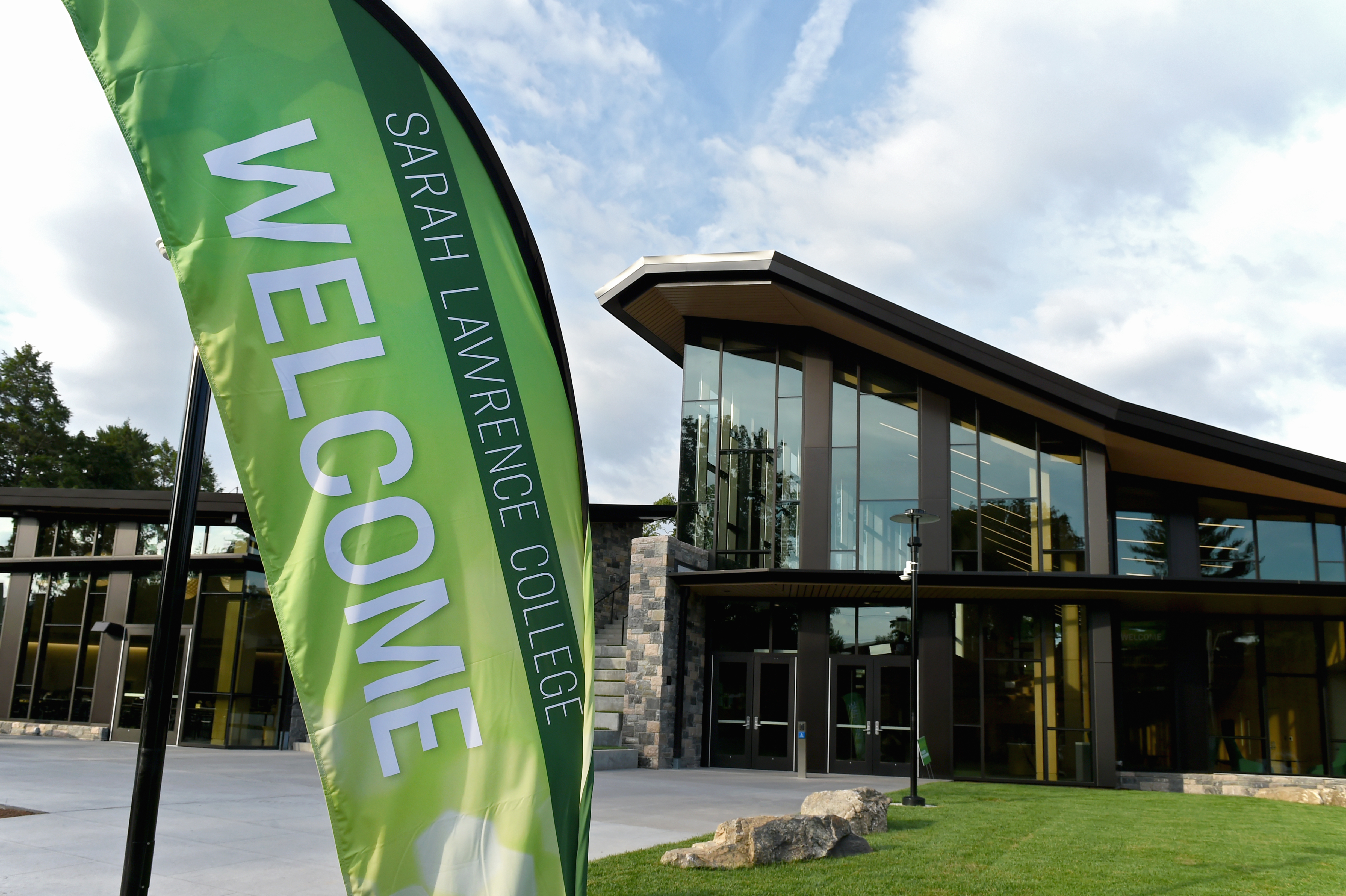 First year applications to Sarah Lawrence College continue to rise, reaching an all-time high in 2021, with more than 4,500 students from around the world applying for the roughly 400 spots in the Class of 2025 – a 20% year-over-year increase that builds on several record-breaking application numbers in recent years.
"This cycle has certainly presented its share of challenges for students, but Sarah Lawrence is a college that prides itself on small class size and the individual attention students receive from faculty and staff," said Kevin McKenna, Dean of Admission and Financial Aid. "The same individual attention is given in the admissions process – our team adapted and launched an exceptional suite of virtual recruitment events, including virtual campus tours and regular opportunities for prospective students to meet with current Sarah Lawrence students and get to know the College better. We were able to share the Sarah Lawrence story in new ways and reach students where they are."
Sarah Lawrence practices a holistic admission process that prioritizes the individual voice and story of each applicant, appealing to students who will excel in the College's self-driven curriculum. Though applicants may have not had the chance to visit Sarah Lawrence prior to the start of the pandemic, this year's pool not only grew in size, but in strength and the cohort of applicants have clearly done their research on the College and can picture themselves on campus, designing their own liberal arts curriculum.
"As part of our holistic admissions, we leave it up to applicants to decide whether to include their SAT or ACT scores in their applications," said McKenna. "Historically, about 60% of applicants submit their test scores, but this year that submission rate dropped significantly to lower than half of all undergraduate applicants."
The Undergraduate Admission Office also introduced four new optional supplemental essay prompts this year, inspiring creative answers as applicants describe the traits they value in a college community or the multi-disciplinary hyphenate they're hoping to embrace at Sarah Lawrence. Many applicants identified the College's interdisciplinary mindset and welcoming community as the reason they hit "submit." Below are a few excerpts from applicants, including students who were admitted through early decision and are the newest members of the Sarah Lawrence community and Class of 2025.
"Everything that I've seen about SLC say it's a place where I can find more of "my people;" a place where people are dedicated to and excited about learning and growing, both as individuals and as a diverse community."
"Sometimes I feel that I have too many passions, which is why I am so grateful for the prospect of a liberal arts education, specifically one from Sarah Lawrence: where I can find peers who are equally interested in etymology and entomology, where many passions are celebrated, and where I would be unique but never alone. If I were to guess my hyphenate title now, I could see 'playwright-performer-gender studies scholar,' but I hope that might turn into 'singer, dancer, poet, artist, nature lover, activist, and overall romantic.'"
"I want to be a part of a community where I can feel proud of who I am, and I believe that Sarah Lawrence is the place where I can do that."
"I want to be a wildlife biologist who writes novels in her spare time, and also studies molecular chemistry, and works with children, and studies complex mathematics, and translates foreign languages, and discovers the next Rosetta Stone."
---