Recent professional activities and accomplishments of Sarah Lawrence faculty.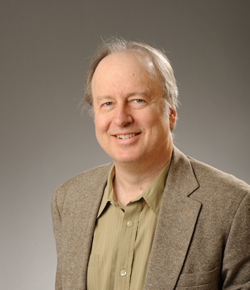 Kant, Hume, and the Interruption of Dogmatic Slumber by Abraham Anderson (philosophy) was published by Oxford University Press in March 2020. Positioning Kant and Hume as champions of the Enlightenment in its struggle with superstition, the book offers a new interpretation of Kant's debt to Hume, as proceeding from Hume's challenge to theology, and presents a unique reading of Hume's treatment of cause as primarily concerned with theology and metaphysics, not experience.
---
Hybrida (W.W. Norton), a poetry collection by Tina Chang, was named one of the "Best Books of 2019" by NPR, Publisher's Weekly, and Literary Hub website, and was among the Paris Review's "Contributors' Favorite Books of 2019." Hybrida will be released in paperback in 2020. Chang's New York Times "Modern Love" column about coming to terms with her past and the life of her mixed-race son, titled "With the Birth of My Son, I Stopped Hiding," was published in April 2019. Chang was the inaugural fellow at Baldwin for the Arts, an artist's residency founded by writer Jacqueline Woodson for artists of color. For a schedule of Chang's upcoming events, visit: tinachang.com
---
Videos of the 28 lectures presented by Michael Davis (philosophy) in his course "The Philosophy of Tragedy" can now be viewed on YouTube and on Davis' website. The recordings were made during the fall 2018 semester by Alexandre Legrand '18, who undertook the project of his own volition and supervised all aspects of bringing it to fruition.
---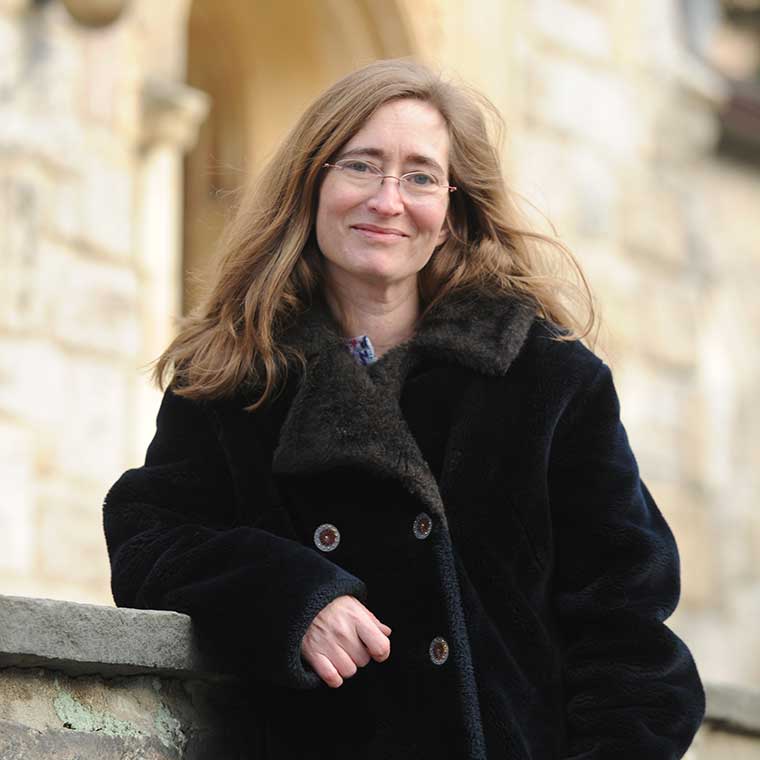 Melissa Frazier (Russian language and literature) contributed an article titled "The Science of Realism" to the anthology Russian Realism, which was published by Russia's New Literary Review this year. The essay discusses calculus in War and Peace and especially non-Euclidean geometry in The Brothers Karamazov as expressions of a new kind of science and a new literary Realism. Frazier also published an article titled "Mark Slonim at Sarah Lawrence College" in Pedagogika, a scientific and theoretical journal of the Russian Academy of Education. The article chronicles Slonim's 25 years as a celebrated professor at SLC, following his more well-documented career as a writer, editor, publisher, and academic in Europe and his escape from Petrograd in 1918.
---
Ann Heppermann (writing) was senior editor for the eight-part narrative series Infamous: The Tekashi 6ix9ine Story, released in January 2020, which she produced, edited, and sound designed with Complex and Spotify. Narrated by radio host and hip-hop journalist Angie Martinez, the podcast follows 6ix9ine, born Daniel Hernandez, who rapidly went from anonymous Brooklyn cashier to renowned rapper to "hip hop's most infamous cooperating witness." He is now serving a two-year prison term for racketeering, drug trafficking, and weapons possession after testifying against members of the Nine Trey Blood gang. In February 2020, Hepperman was part of a panel that spoke about audio fiction at Podcast Movement in Los Angeles, a conference for aspiring and working podcasters. She is currently a senior editor for An Arm and a Leg, a podcast about the cost of health care in America, which was recently recommended by The New York Times as one of nine "podcasts to check out."
---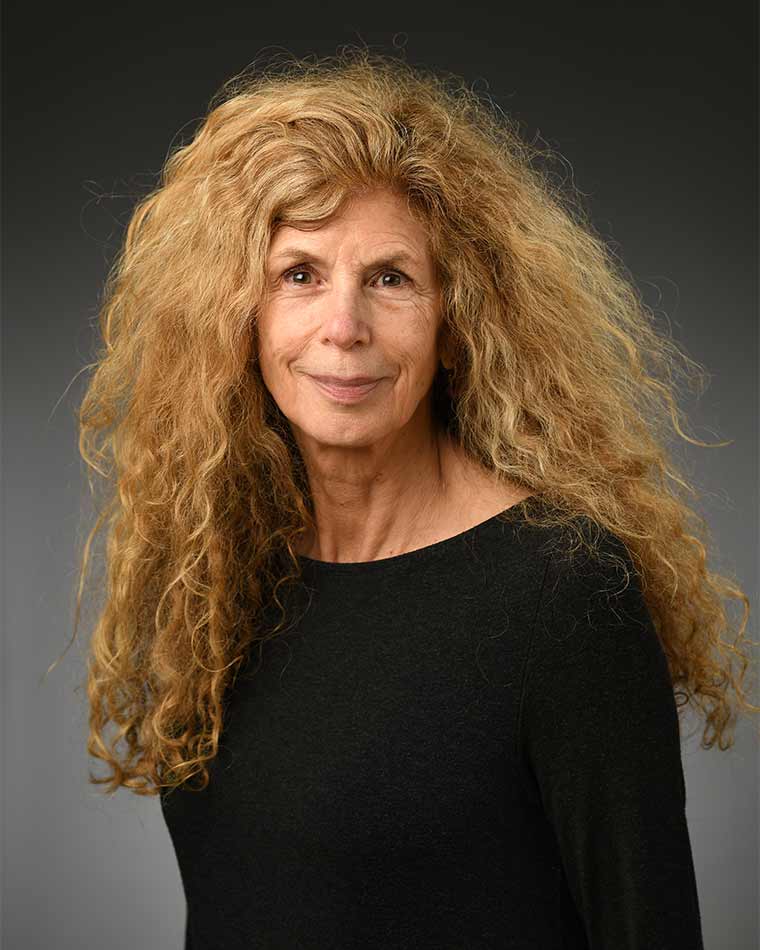 Marie Howe (writing) has been appointed Cathedral Poet in Residence at The Cathedral Church of Saint John the Divine in Manhattan and, in that role, will oversee the annual induction of a new author (or authors) into the American Poets' Corner. Additionally, one of her works has been featured for several months in New York City subway cars as part of the MTA's Poetry in Motion program. Selections are made in collaboration with the Poetry Society of America.
---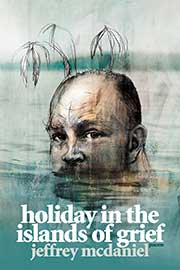 Holiday in the Islands of Grief, the sixth book of poems by Jeffrey McDaniel (writing) was published in March 2020 by the University of Pittsburgh Press as part of their Pitt Poetry Series.
---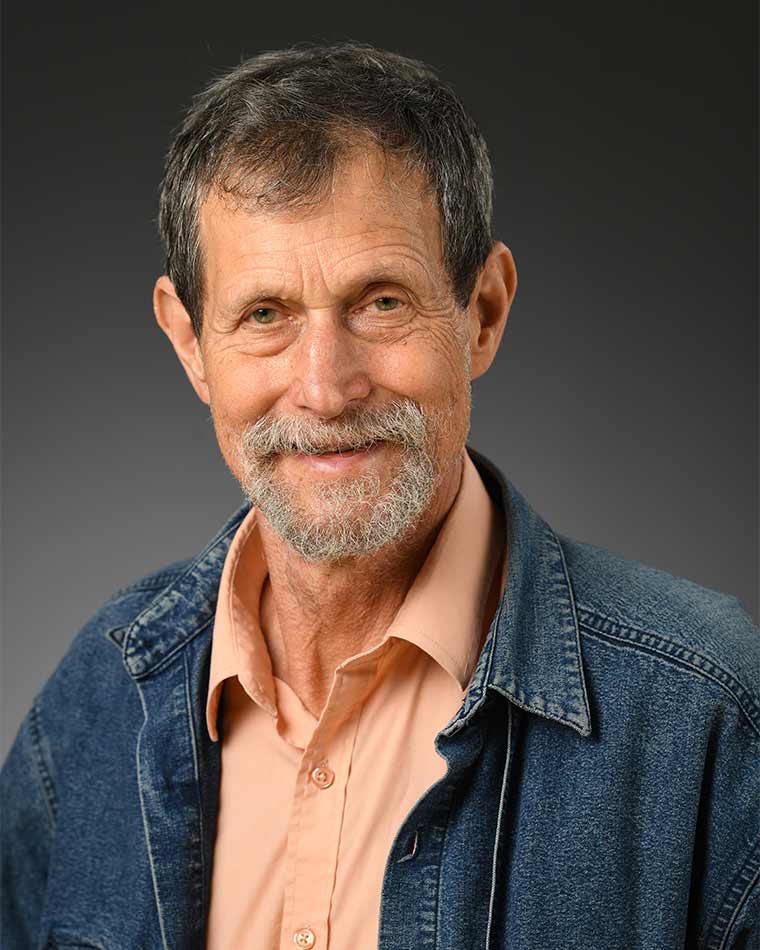 Poems published by Alan Nurske since August 2019 include "The Body" (The New Yorker, Jan. 6, 2020); "Caligula" (The Paris Review, summer 2019); "The Unendurable Tests" (Harvard Review, issue #55, 2019-20); "The Antechambers," "The March," and "That City Besieged by Itself" (The Manhattan Review, winter 2019-20); "Game with a Mad Bounce" (Plume Poetry Anthology, fall 2019); "Letter from the Heart of the City," and "Loneliness" (Bigcitylit website, 2019-20); and "At Mount Sinai," (Poetry London, UK, fall 2019). All poems were published under the name "D. Nurkse."
---
Sayuri Oyama (Japanese language and literature) is working on a project to translate into English the Japanese novel Puerto Rico Diary by Ariyoshi Sawako, a major 20th century writer who received a Rockefeller Foundation fellowship to study creative writing at Sarah Lawrence from November 1959 to August 1960. Oyama participated in the New York Conference on Asian Studies (SUNY New Paltz) in October 2019 as a program committee member and organized the panel "Travel and Japanese Women's Writing, 1934-1964."
---
In August 2020, Kevin Pilkington conducted a poetry workshop at Maine Media College in Rockport, Maine, and participated in a poetry reading at the Rockport Opera House. In October 2020 he read his poems at Book Culture Bookstore in New York City and in December taught effective writing to high school students at Valley Stream Central High School in Valley Stream, New York. His poem "Old Men" was published in the Patterson Literary Journal in fall 2019, and the poems "Peace Offering" and "Bridges" were published in Streetlight Magazine in January 2020.
---
David Ryan (writing) received an Artistic Excellence Award from the Connecticut Office of the Arts in February 2020. He has also published stories in The Southampton Review ("The Landlord," January, 2020); SmokeLong Quarterly ("Double Blind," December 2019); and The Kenyon Review ("Heirloom," November 2019).
---
At the conference "Queer Media Activism & Thought in France," which took place at Oberlin College in February 2020, Sally Shafto (film history) participated in a Q&A panel following the screening of the 2019 documentary Delphine Et Carole, Insoumuses. The film, directed by Callisto McNulty, tells the story of activist Carole Roussopoulos and actress Delphine Seyrig, who made use of new video technologies in the 1970s and '80s to support the French feminist movement. Shafto and McNulty were joined on the panel by Nicole Fernandez Ferrer, director of the Centre Audiovisuel Simone de Beauvoir, and Duncan Youngerman, Seyrig's son.
---
Mark Shulman (history) reviewed Scott Andrew Keefer's The Law of Nations and Britain's Quest for Naval Security: International Law and Arms Control, 1898–1914 in the autumn 2019 Journal of Military History. Shulman's "No Peace Without Justice; No Justice Without Peace," a review essay of Punishing Atrocities Through a Fair Trial by Jonathan Hafetz (Cambridge University Press) was published in the 2019 Columbia Journal of Transnational Law, 57:3.
---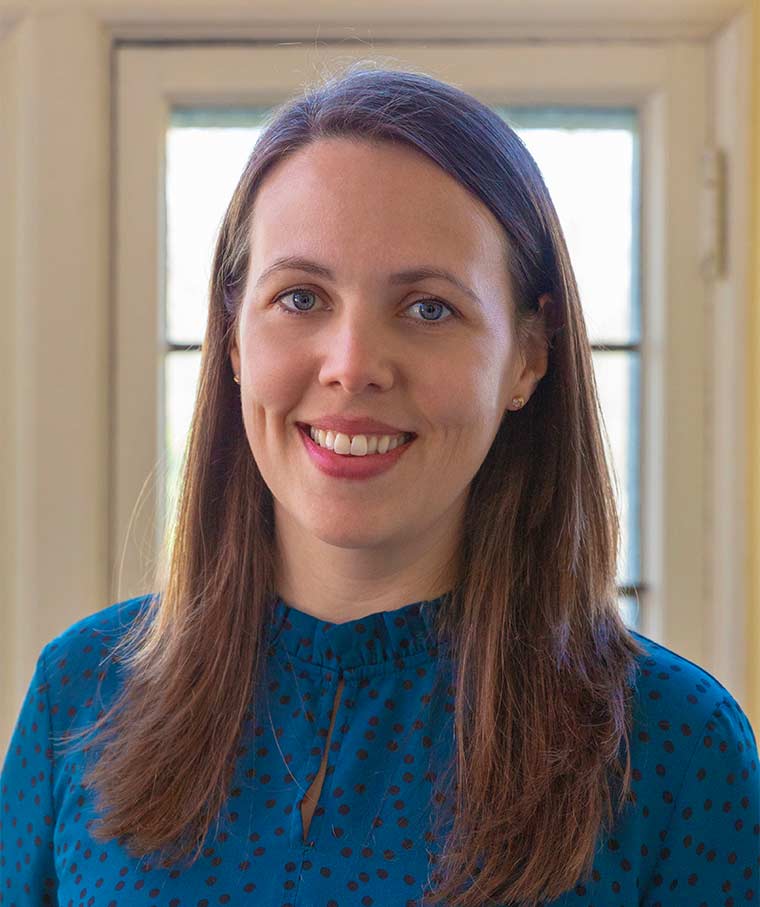 Cecilia Toro (biology) published "Modulating the Zebrafish Camouflage Response Pathway to Illustrate Neuroendocrine Control Over a Robust and Quantifiable Behavior" in the fall 2019 Journal of Undergraduate Neuroscience Education. The paper was written collaboratively with Brooke Prakash '19 (now a graduate student at Oxford University) and describes a class lab that Toro designed in her previous job at Linfield College. Prakash took the abbreviated lab protocol and expanded it into a full manuscript for her conference work in Toro's "Synaptic Transmission" class in spring 2019.
---
Patricia M. Virella (Art of Teaching), with Jennie Weiner (University of Connecticut), contributed a chapter titled "Ley de Reforma Educativa de Puerto Rico: A Freirean Perspective" to the book Reinventing the Pedagogy of the Oppressed, published by Bloomsbury in April 2020. Showcasing the multitude of ways in which Paulo Freire's Pedagogy of the Oppressed (1968) is being reinvented by contemporary educators, activists, teachers, and researchers, this new book covers topics such as spirituality, teacher identity and education, critical race theory, post-truth, academic tenure, prison education, LGBTQ educators, critical pedagogy, post-humanism, and indigenous education. Virella was also invited to attend the David L. Clark National Graduate Student Research Seminar in Educational Administration & Policy, sponsored by the University Council for Educational Administration (UCEA), Divisions A and L of the American Educational Research Association (AERA), and SAGE Publications. The seminar brings together emerging educational administration and policy scholars with noted researchers. She also participated in the Jackson Scholar Network, which provides formal networking, mentoring, and professional development for graduate students of color who intend to become professors of educational leadership.
---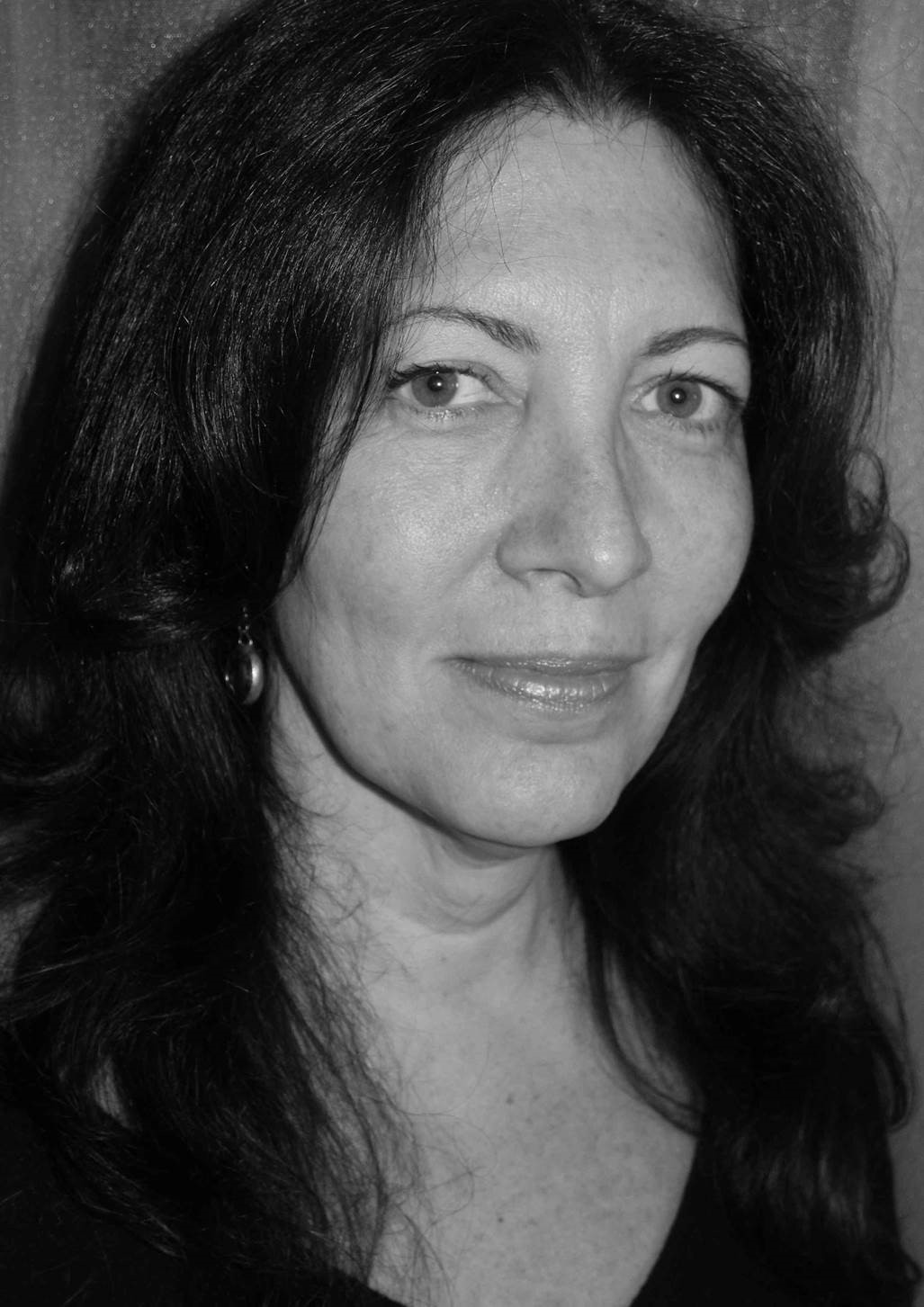 Heather Winters '84 (filmmaking and moving image arts) was celebrated by the city of Miami Beach on November 17, 2020, which was proclaimed "Heather Winters Day" in honor of her achievements in film and education. The Rest I Make Up, a documentary about Cuban-American avant-garde playwright Maria Irene Fornes that Winters produced, has been screened in London, Paris (Pompidou Centre), Berlin, and, most recently, in New York at the Metrograph (fall 2019) and at Barnard College (January 2020), an event hosted by the Barnard Center for Research on Women. The award-winning film, now streaming on Kanopy, was named one of "The Best Movies of 2018" by The New Yorker and described as "a lyrical and lovingly made documentary" by The New York Times.
---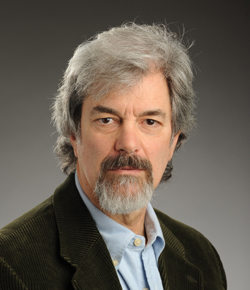 John Yannelli (music) composed and published a new song cycle, "Songs of Love and Loss," which was performed at the Staunton Music Festival in August 2019 and at Sarah Lawrence in December 2019.