Professional activities and accomplishments of Sarah Lawrence faculty.
The chamber opera Unverhofftes Wiedersehen (Unexpected Reunion) by William Anderson (music) was recently performed in Xalapa, Veracruz, Mexico, at the Tlaqná Cultural Center, a new, state-of the-art concert hall at the Universidad Veracruzana, as well as in Salzburg, Austria, at the Kollegienkirche, where it is believed Mozart had at least one premiere. Unverhofftes Wiedersehen is based on the eponymous short story by Johann Peter Hebel. Anderson also completed a new art song based on the Québécois folk tune "Le Ziguezon" for Bowers-Fader Duo, the musical collaboration of mezzo-soprano Jessica Bowers and guitarist Oren Fader. The duo premiered the song at Sarah Lawrence in February 2018.
---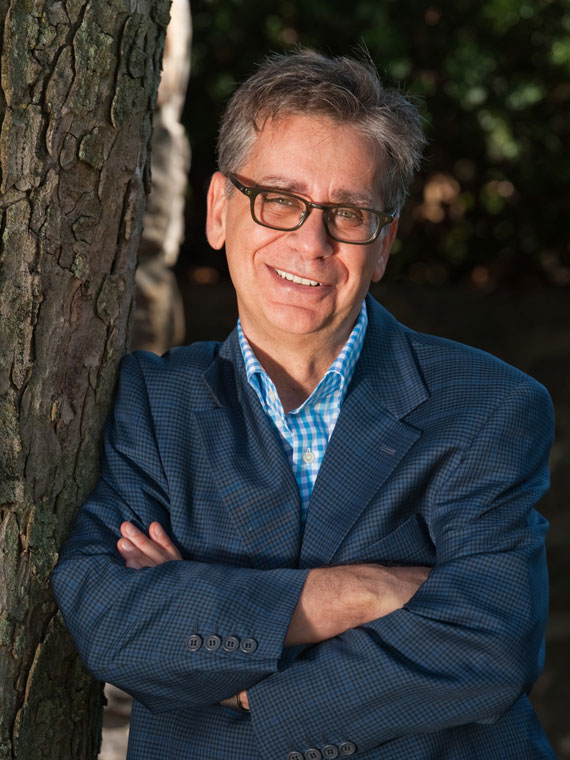 Chester Biscardi (music) published the book Chester Biscardi Selected Songs: Voice & Piano in January 2018. A selection of individual songs and excerpts from three song cycles, the book is not only a songbook for vocalists, but also a testament to Biscardi's engagement with a multitude of prominent performers and writers and/or their work, including Henry Butler, Emily Dickinson, Allen Ginsberg, Sheldon Harnick, Shirley Kaplan (theatre, emerita), Denise Levertov, Muriel Rukeyser (writing, 1955-67), Carl Sandburg, Thornton Wilder, and William Zinsser.
---
In September 2017, Patti Bradshaw (dance) taught a weeklong workshop for students in the Graduate Dance Department at Temple University, where she also joined a panel discussion of Judson Church artist Elaine Summers' legacy. In October, Bradshaw performed at Manhattan's 92nd Street Y in Elaine in the Air with Me, a celebration of Summers as a teacher and multidisciplinary artist. Also in October, Bradshaw showed an excerpt of a movement theatre work inspired by the American painter and poet Florine Stettheimer, Flowers in Space, as part of the PuppetBloK! Festival at Dixon Place in New York City. PuppetBlok! promotes innovative storytelling through new works of puppetry, animation, music, and other performance styles, and has received several grants from the Jim Henson Foundation.
---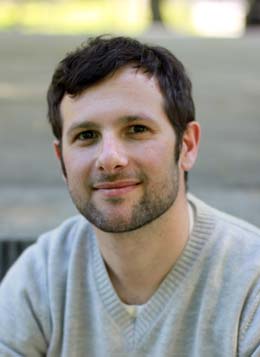 In November 2017, Adam Brown (psychology) presented research at the first Swiss Mini Symposium on Refugee Health in Bern, Switzerland. He conducted the research last year as part of a Fulbright Specialist Award that took him to Bern's University Hospital. Also in November, Brown served as a panelist for the session "Advancing Neural Models of Post-Traumatic Stress Disorder" at the International Society for Traumatic Stress Studies in Chicago. In February 2018, Brown co-authored the editorial "Post-Traumatic Stress in the Family," which was published in Frontiers in Psychology, an open-access, peer-reviewed academic journal. Another paper submitted to the journal, "Memory Specificity Training for Depression and Post-Traumatic Stress Disorder: A Promising Therapeutic Intervention," written with Mina Erten '21 and based on her conference work with Brown, was published in March. In addition, Brown developed a conference presentation with Eliza Crichton-Stuart '19. "The Role of Sleep in Overgeneralized Autobiographical Memory and Episodic Future Thinking" was accepted to the annual Association for Psychological Science convention, which will take place in San Francisco in May 2018. Crichton-Stuart will be speaking at the event.
---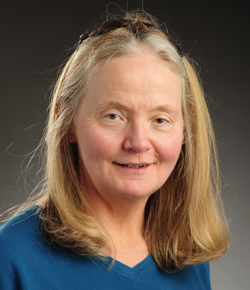 "The Social Structures of Accumulation and the Labor Movement: A Brief History and A Modest Proposal" by Kim Christensen (economics; health advocacy) has been submitted for publication in the Review of Radical Political Economics. Christensen presented the paper at the Economics Graduate Faculty Symposium at the University of Massachusetts Amherst in October 2017, where it was well received.
---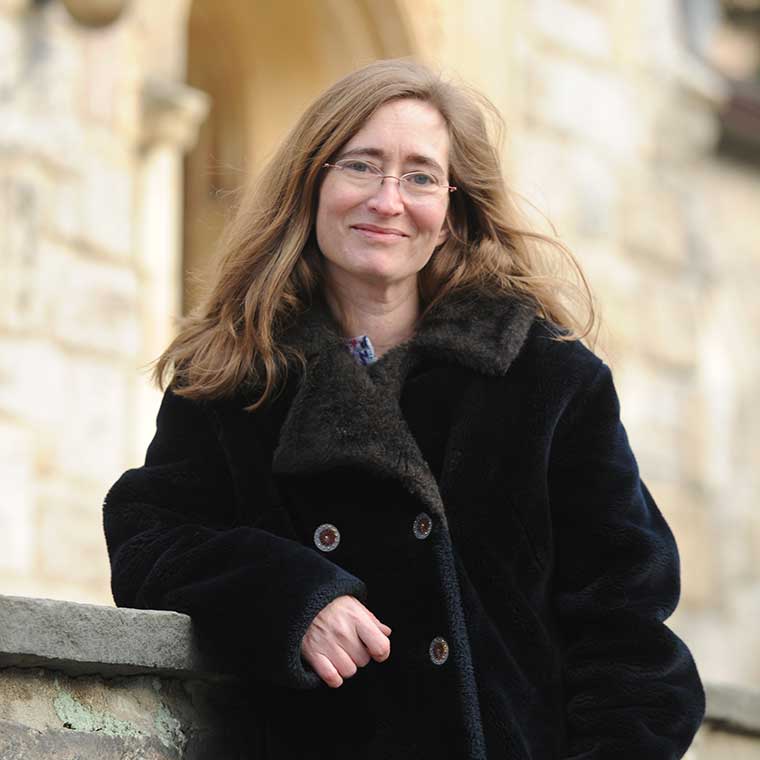 In November 2017, Melissa Frazier (Russian; associate dean of the college) presented "Mind and Body, Mind and World, Literature and Science: Metaphor in Dostoevsky and George Eliot" at the American Association of Slavic, East European, and Eurasian Studies in Chicago. In December, at the invitation of her former student Jillian Porter '02, Frazier presented "Nineteenth Century Politics, Science and Figures of Speech: Dostoevsky, George Eliot, and the Possibilities of Metaphor" at the University of Colorado, Boulder, where Porter is now assistant professor in the Russian program. Both talks relate to Frazier's forthcoming article "Minds and Bodies in the World: Dostoevskii, George Eliot, and George Henry Lewes," which will appear in Forum for Modern Language Studies.
---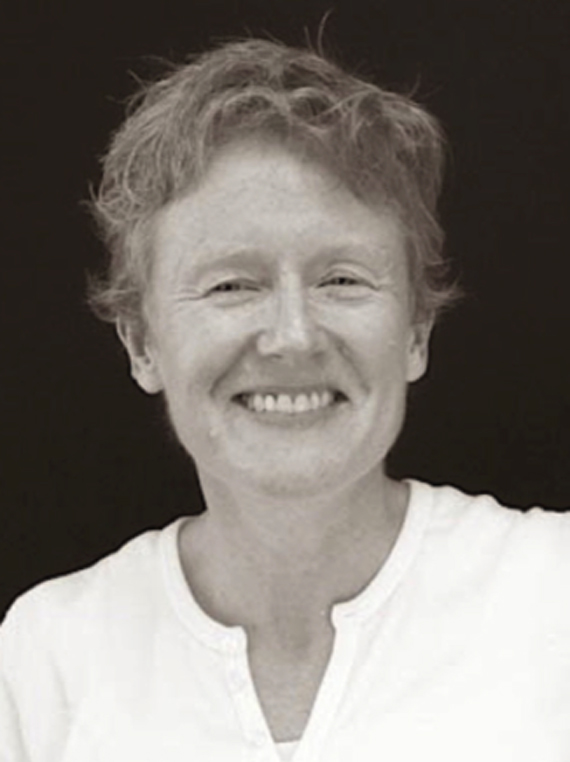 Suzanne Gardinier (writing) served on a panel at the New School's November 2017 "Tribute to Michelle Cliff" in Manhattan. Fellow speakers included writers Honor Moore, Joshua Jelly-Schapiro, and former Sarah Lawrence faculty member Tiphanie Yanique (writing). In January 2018, Gardinier read at PEN America's Writers Rising event, which took place on the steps of the New York Public Library. Other readers included Anne Waldman, Anne Carson, George Emilio Sánchez, Sahar Muradi, Sapphire, and Tina Chang (writing). In February, Gardinier served on the panel "Writing and Teaching in a Time of Crisis: Lessons from June Jordan" at Poets House in New York City. Fellow participants included Donna Masini, former Sarah Lawrence faculty member Jan Heller Levi '77 (writing), and Aja Monet '09, as well as Joshua Bennett, who read at the Sarah Lawrence College Poetry Festival in 2017. Also in February, Gardinier and other contributors to The Manhattan Review gave readings at Cornelia Street Café in New York City. On April 7, Gardinier is slated to address "The Citizen Historian & the State of Emergency" at Sarah Lawrence's 20th Annual Women's History Conference.
---
January 20, 2018 was the first Art Action Day, an international event organized by arts and cultural advocacy group The Federation. Peggy Gould (dance) participated in The Next 100 Years!, a site-specific work at Jefferson Market Library in Manhattan created by Joanne Akalaitis and the Women's Salon for the occasion. The performance included readings of female writers such as Sojourner Truth, Susan B. Anthony, Shirley Chisholm, and Octavia Butler. Gould has also created a new multidisciplinary work with Allison Easter '85, Efeya Olaberinjo Ifadayo Sampson MFA '10 (dance), Jules Skloot MFA '08, Sarah A.O. Rosner '08, musician/composer Jerome Morris (dance), and visual artist Tiffany Osedra Miller. Hypnagogia is being performed at Dixon Place in New York City in April and May.
---
Published by W. W. Norton & Company in March 2017, the fourth book of poetry by Marie Howe (writing), Magdalene, was longlisted for the 2017 National Book Foundation's National Book Award in September. In January 2018, Howe was elected to the Academy of American Poets' board of chancellors as well as the board of trustees for The Fine Arts Work Center in Provincetown, Massachusetts. She also read at the Converge Lecture Series in Colorado Springs, Colorado, in October 2017 and in April 2018 at The Poetry Center at Smith College.
---
I Wrote This Book Because I Love You, a new collection of essays about relationships by Tim Kreider (writing), was published by Simon & Schuster in February 2018. In addition, The Week published Kreider's essay "Trump is a bad fascist. But what about the next one?" in October 2017, and The New York Times published his op-ed "Earthlings, Unite: Let's Go to Mars" in December. More recently, he published "Death Defying Acts: A reckoning with love, friendship and mortality on the circus train to Mexico" in the February/March 2018 issue of The National; "The Future of the Future" in the March/April 2018 issue of Playboy; and "Persistence of Vision" in the spring 2018 issue of Johns Hopkins Magazine.
---
"Floating Garden," a story by Mary LaChapelle (writing) originally published in Salamander magazine, was awarded the O. Henry Prize and included in the O. Henry Prize Stories for 2017. The anthology's editor, Laura Furman, commented: "For many writers, the injustice and tragedy of the story's beginning would have been enough, but Mary LaChapelle expands her narrative beyond those moments and creates what the reader wouldn't guess to be possible—scenes of beauty, peace, and time well spent."
---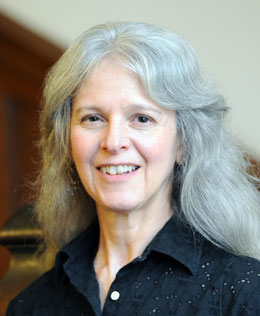 In fall 2017, Ann Lauinger (literature) published the poems "Men Mowing" and "Parentalia" in Michigan Quarterly Review, Vol. 56, No. 4; "Cosmogony of Shame," a translation of Italian Filippo Naitana's poem, in The Massachusetts Review, Vol. LVIII, No. 3; and translations of four poems from Sonnets pour Hélène by Pierre de Ronsard in Transference. In January 2018, she published the poem "The Amaryllis" in The Cumberland River Review: The First Five Years, an anthology featuring a selection of poems from the magazine's first half-decade of publication.
---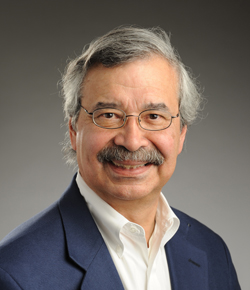 The pilot episode of Blood and Gravy, a television series written by Joseph Lauinger (literature) was featured at the Big Apple Film Festival in November 2017. The pilot centers around a Sunday dinner with four middle-aged brothers who haven't been together as a family in years. Over the course of the meal, their idiosyncrasies come out, as do the challenges they all face. The series is based on the characters from Lauinger's play Holy Child, which was produced in New York City by White Fence Productions in 2012. (The stage actors enjoyed their roles so much, they persuaded Lauinger to reinvent them for a TV series.) In addition to the pilot, Lauinger has written the first season of episodes of Blood and Gravy, which is currently being pitched.
---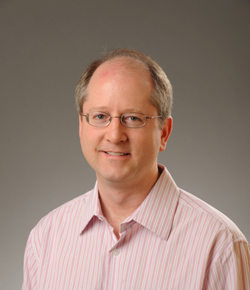 In January 2018, James Marshall (computer science) gave a lecture at McGill University in Montreal titled "Analogy Is the Key: Computer Models of Concepts in the Age of Deep Learning." The talk was part of the Minds and Machines series sponsored by the school's Integrated Program in Neuroscience. Marshall's presentation covered some of his artificial intelligence (AI) research on analogy-making as well as connections to recent work in deep learning and neural networks, another current area of AI research.
---
A new novel by Mary Morris (writing), Gateway to the Moon, is being published by Nan A. Talese/Knopf Doubleday in April 2018. The novel follows residents of a remote New Mexico town as they are made to reckon with the troubling histories of their region and their ancestors.
---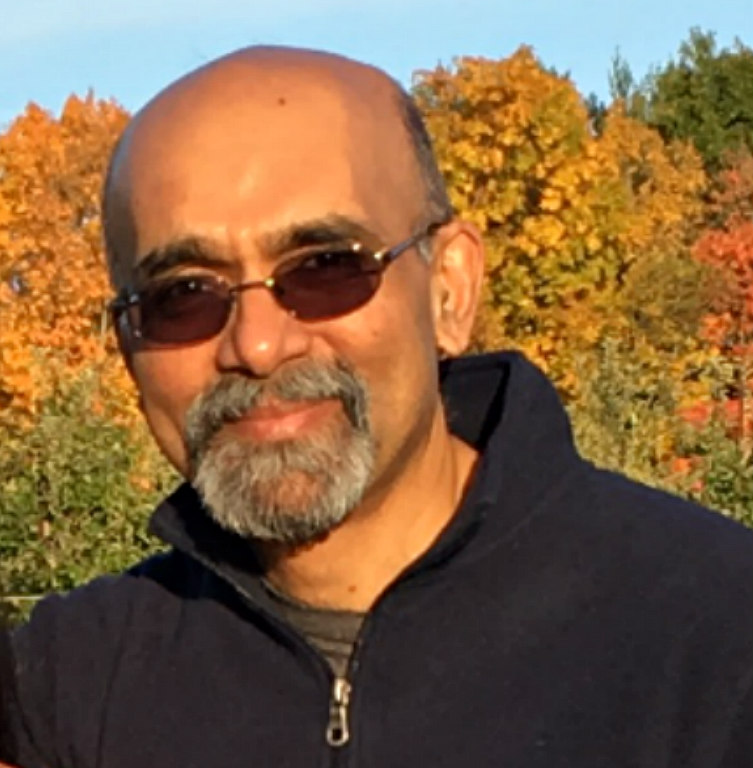 "Analyzing the Constitutional Theory of Money: Governance, Power, and Instability" by Jamee K. Moudud (economics) is included in a special issue of Leiden Journal of International Law. Produced by Cambridge University Press, the spring 2018 issue is devoted to the subject of law and political economy.
---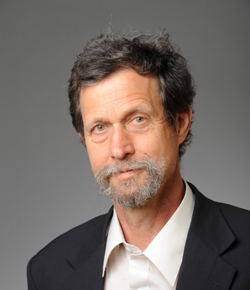 Love in the Last Days: After Tristan and Iseult, a book of poetry by Dennis Nurkse (writing), was published by Knopf in September 2017. It is the 11th collection by the former Brooklyn Poet Laureate. Nurske also published the poems "Irún" in the fall 2017 edition of The Paris Review and "Block of Dim Lamps," "Days of 2017," "Letter from the Horizon," and "City of Statues" in the fall/winter 2017-18 edition of The Manhattan Review. He also published the short fiction pieces "Curfew" and "The Island" in the winter 2018 edition of The Threepenny Review.
---
Susan Orkand​ (dance/movement therapy) presented the session "Breath, Gesture, and Movement: Dance/Movement Therapy in Palliative Medicine" at the daylong program Palliative Art: Using the Arts to Improve Care at the End of Life, which was hosted by End of Life Choices New York and the Fordham Graduate School of Social Service in June 2017. The program and Orkand's session were featured in the fall 2017 issue of CURE magazine. Orkand also joined a humanitarian mission to Rwanda in January 2018 to learn more about two organizations that provide services to widows, patients in a maternity hospital, and at-risk youth: Jewish Helping Hands and MindLeaps. The primary purposes of her trip were to explore how dance/movement therapy might be integrated into local programs and to assess the potential for future collaborations between Sarah Lawrence and these organizations.
---
In February 2018, Black Lawrence Press released a second printing of Where You Want to Be: New and Selected Poems by Kevin Pilkington (writing). In September 2017, Pilkington participated in a PoemAlley poetry reading at Curley's Diner in Stamford, Connecticut, and led a poetry workshop for elementary school students in the Bronx through Page Turners, a program of the reading-based mentorship organization Read Ahead. In October, he gave a poetry reading and craft talk at George School, a private Quaker high school in Newtown, Pennsylvania.
---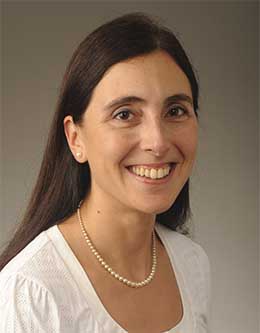 Tristana Rorandelli (Italian; literature) reviewed Album di vestiti, a collection of personal writing by Paola Masino edited by Marinella Mascia Galateria. Rorandelli's November 2017 review was published in the Society for the History of Authorship, Reading and Publishing's SHARP News.
---
In October 2017, Sally Shafto presented a new documentary on the African leader Thomas Sankara by the Swiss filmmaker Christophe Cupelin at the National Gallery of Art in Washington, DC. In January 2018, she was invited to the TIFF Bell Lightbox in Toronto to introduce two films included in the theatre's Philippe Garrel retrospective.
---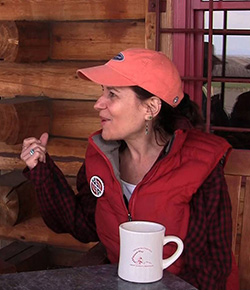 Robin Starbuck (filmmaking and moving image arts) received the Middlebury New Filmmakers Festival VSO Award for 2017-18. The award, a partnership between the Festival and the Vermont Symphony Orchestra (VSO), honors a director's excellence in the integration of original music into film. The award will provide Starbuck with a composer for her newest project, How We See Water, which will tour with the VSO during their fall/winter season in 2018-19.
---
Kathy Westwater MFA '01 (dance) was featured in The New York Times in January 2018 as one of three inaugural choreographers chosen to work in the Stephen Petronio Company's new center in the Catskill Mountains. Westwater will receive a fully funded, weeklong residency at the 175-acre estate, which is slated to open in July. She was nominated by a group including choreographer Gina Gibney; Pamela Tatge, director of Jacob's Pillow Dance Festival in Becket, Massachusetts; and artists Ralph Lemon, Bebe Miller, and Eiko Otake.
---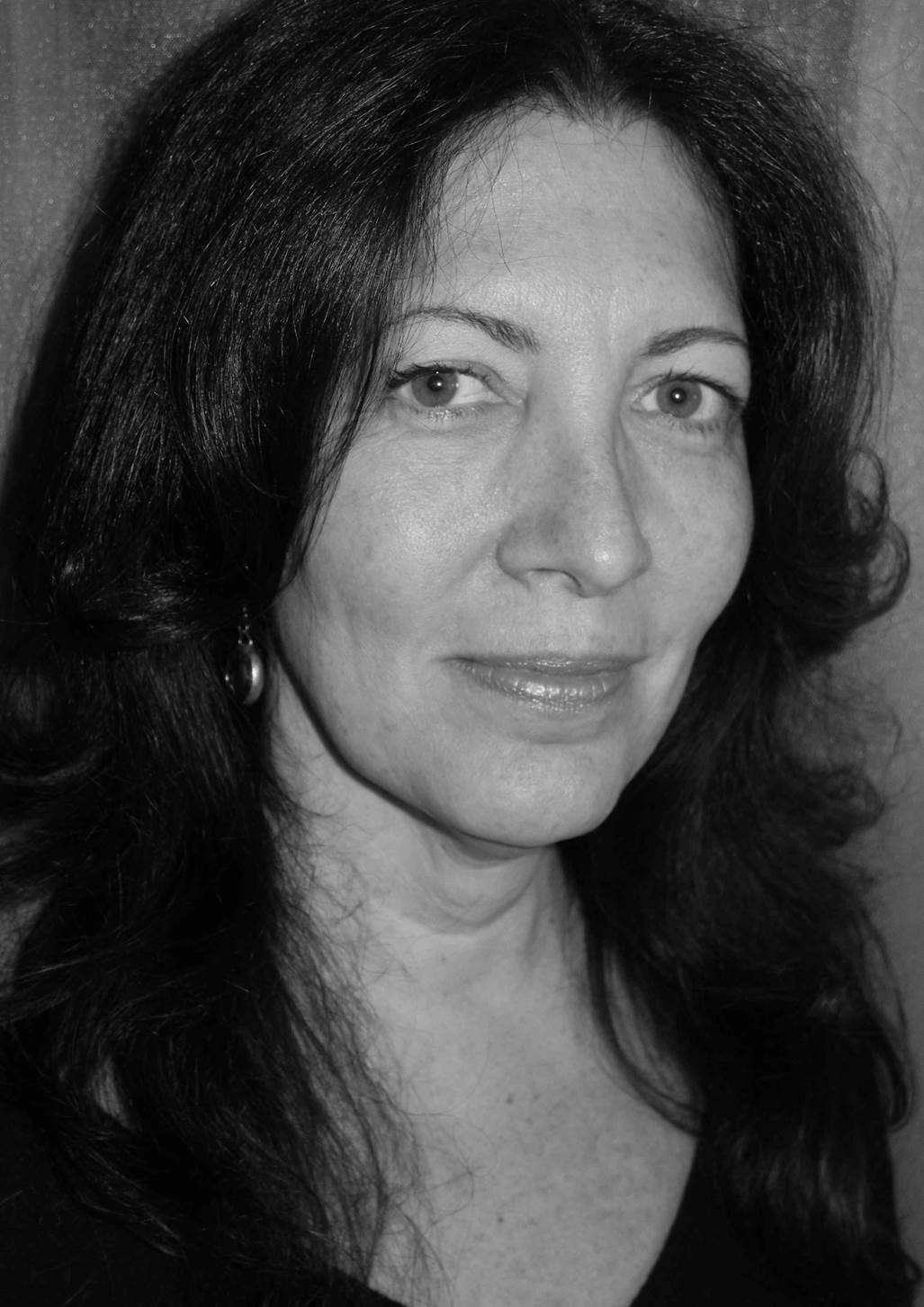 The Rest I Make Up, a film produced by Heather Winters '84 (filmmaking and moving image arts), had its world premiere in February at "Doc Fortnight 2018: The 17th Annual MoMA International Festival of Nonfiction Film and Media" at the Museum of Modern Art in Manhattan. The feature-length documentary focuses on the Cuban-American dramatist Maria Irene Fornes and her years-long, almost accidental friendship with the film's director, Michelle Memran.
---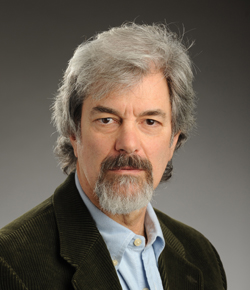 In December 2017, John Yannelli MFA '82 (music; dance) performed music he composed for three works by BodyStories: Teresa Fellion Dance, which were presented by Danspace Project at St. Mark's Church in-the-Bowery in Manhattan. Yannelli also composed music performed by Cygnus Ensemble at Sarah Lawrence in February 2018. A "broken consort," Cygnus Ensemble features eight accomplished performers on strings, woodwinds, and vocals, including William Anderson (music) on guitar.
---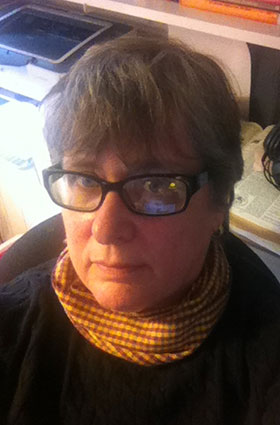 Barren Island, the debut novel by Carol Zoref '76, MFA '97 (director, The Writing Center), won the 2017 National Jewish Book Award's Goldberg Prize for Debut Fiction and was longlisted for a 2017 National Book Award from the National Book Foundation. Zoref has been on the road with readings, lectures, and appearances at colleges, libraries, book festivals, Jewish community centers, and bookstores, including McNally Jackson Books in New York City (October 2017), the Miami Book Fair (November 2017), and the Prince George Ballroom in Manhattan (March 2018).