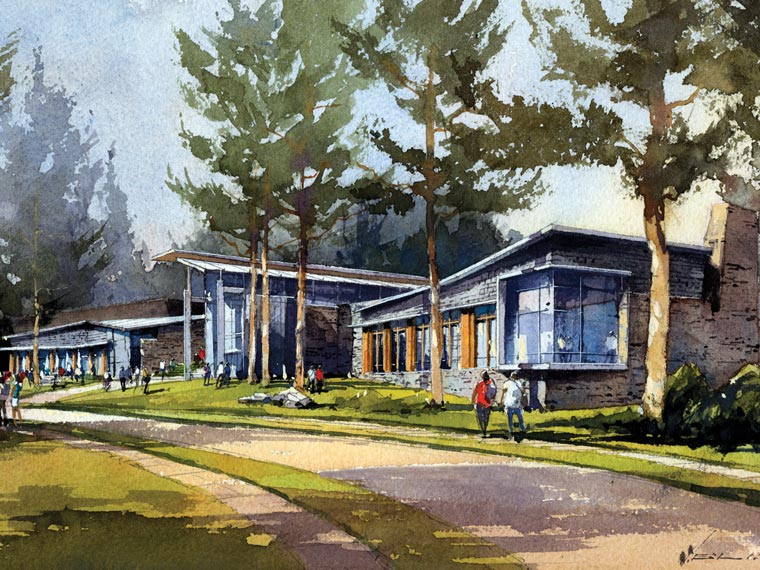 Under the vivid blue skies of a brilliant winter day, students, faculty, staff, and alumni came together on January 18 for the festive launch of construction on the much-anticipated Barbara Walters Campus Center. At the ceremony, President Cristle Collins Judd, Board Chair Mark Goodman '83, student representatives Kendal Flowerdew '19 and Cristina Tanzola MA '19, Yonkers Mayor Mike Spano, and Bronxville Mayor Mary Marvin reflected on the importance of the future building.
The center's design addresses Sarah Lawrence's need for more modern facilities and common spaces. By providing students comfortable, flexible study areas and gathering places, the Barbara Walters Campus Center will become the hub of social, cultural, and academic life at the College. In addition to serving students and faculty, the center will enrich the cultural life of our neighboring communities through public performances and lectures in contemporary event spaces.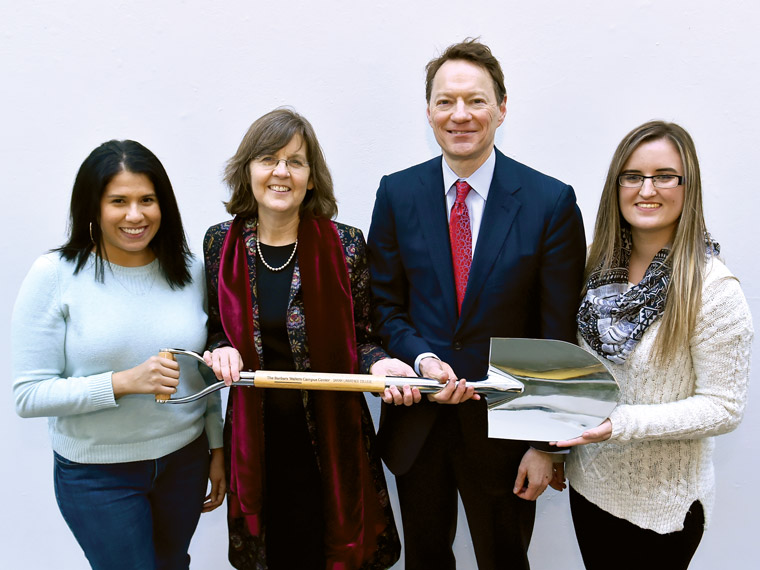 The celebration of this exciting milestone continued at a hot cocoa reception in Heimbold Visual Arts Center. An architectural model and fly-through video helped guests visualize the planned structure, and representatives of KSS Architects were on hand to answer questions.
"The Barbara Walters Campus Center will add to our beautiful campus aesthetic and provide an inclusive place for all students—a place where friendships are bound to start." —Mohamed Camara '19, Steering Committee Member