Tovah Feldshuh
Award-Winning Television, Film, Theatre Actor and Playwright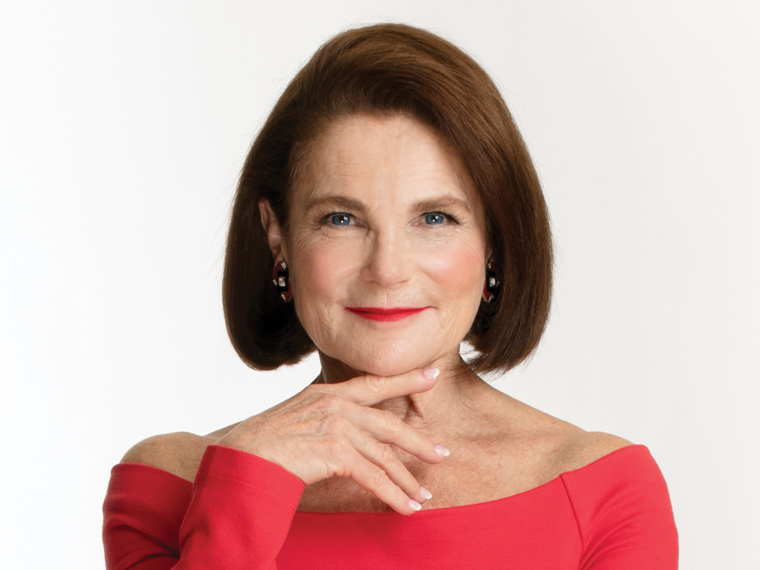 ---
Then Wanted to go to Vassar because it had nicer furniture, but ended up at One Mead Way after her mother said: "Who's going to go all the way to Poughkeepsie to teach theatre? At Sarah Lawrence, you've got the college and all of New York City."
Now Has a thriving, four-decade-long acting career.
Then Don Ilja Wachs (literature) said: "You may think you don't know how to write, but you SURE know how to talk. Use a tape recorder and find your voice."
Now Feldshuh earns much of her income from productions she has authored, including her highly acclaimed one-woman show, Tovah: Out of Her Mind!
"After four years at Sarah Lawrence, where I was allowed to consider all sorts of possibilities, I really began to have faith in the power of human potential. There are no limits."
Then Theatre faculty, including Wilford Leach and John Braswell MA '59, instilled curiosity and fearlessness. Commuting easily from SLC to New York City, Feldshuh also studied directly with Uta Hagen, who was "crucial in building my acting technique and abilities."
Now Penning her first book, a memoir about her hilarious mother, who lived to 103. "My mother used to say things like, 'Tovah, I rate your parts by how you look: Golda Meir [Golda's Balcony] is a ZERO.'"
Then Played Bottom, a man's role, in a Sarah Lawrence production of A Midsummer Night's Dream.
Now Recently played the role of a man in Dancing with Giants, a new drama presented at the Illusion Theater in Minneapolis.
Then Out of appreciation for SLC encouraging her to "break the mold," Feldshuh began to write checks as her career progressed—along with her capacity to give.
Now Serving as chair of The Fund for Sarah Lawrence. Recently established the Tovah Feldshuh Broadway Ticket Fund, allowing students to see live Broadway and off-Broadway theatre for free.