The following alumni received citations for achievement and service during Reunion 2020.
Citation Awards for Achievement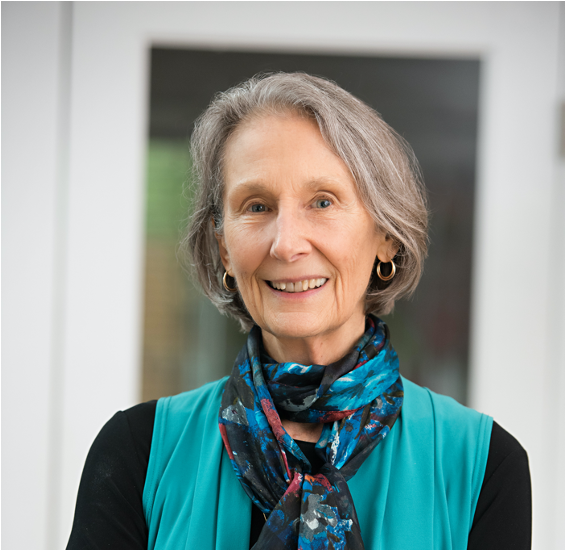 As a philosopher, professor, writer, and activist educator, Elizabeth Minnich '65 practices what she calls philosophical fieldwork, an ongoing effort to "think what we are doing (Hannah Arendt.) Her philosophizing, writing, teaching, consulting, and speaking focus on the intersections of moral political concerns with the knowledge and ways of thinking that inform higher education.
 Distinguished Fellow with the Association of American Colleges & Universities, she is the author of The Evil of Banality: On The Life and Death Importance of Thinking; Transforming Knowledge, (recipient of the national Ness Award); author and co-editor of Thought Work: On The Life And Death Importance of Thinking; co-author of The Fox in The Henhouse: How Privatization Threatens Democracy; as well as chapters in textbooks, anthologies, journals, magazines, and op eds.
Sarah Lawrence College's philosophy of individualized, creative, and responsible learning practiced the innovative thinking for which Elizabeth is known. She remains grateful for the challenge to think both independently and respectfully with others. She is quite sure her studies at SLC help explain why, in graduate school, despite being on the record as yet unqualified, she was chosen by Hannah Arendt to be in Arendt's most advanced seminar, and then to be her Teaching Assistant.  
She has taught and been an administrator at Barnard College, Sarah Lawrence (Acting Director of Continuing Education), Hollins, the New School's Senior College, and the Union Graduate School.  Her visiting Chairs have included the Hartley Burr Alexander Chair in Public Philosophy, Scripps College; Thomas P. Johnson Visiting Distinguished Professor, Rollins College. The Scholars and Seminars Program of the Getty Institute for the History of Art and the Humanities appointed her a Visiting Scholar. 
Her consulting work has taken her to over 100 colleges, universities, and independent schools in the United States and abroad. Elizabeth has worked with philanthropic organizations including the Ford Foundation, The Kettering Foundation, NEH, and Carnegie. Her volunteer work includes serving as Chair of the North Carolina Humanities Council (1999-2001), and the board of The Humans & Nature Center.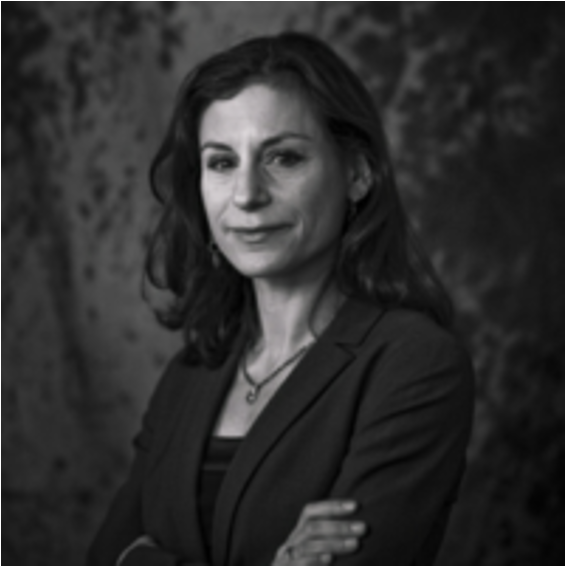 Laura Green Zeilinger '95
is a public sector leader committed to advancing social justice and equity by reforming government systems. Under her leadership as Director of the District of Columbia Department of Human Services (DHS) since January 2015, the District has achieved record declines in homelessness by resourcing thousands of families to solve crises that would have otherwise resulted in homelessness, developing a new model for emergency shelter grounded in neighborhood-based, service-enriched programs, and expanding investment in supportive housing.
Ensuring broad engagement where customers' voices are at the center, she has created space to call to question policies premised on individual compliance and made space for the design of approaches rooted in empowerment and access. Laura has also served as Executive Director of the United States Interagency Council on Homelessness for President Obama where she was responsible for the coordination of Federal homelessness policies which resulted in a 40% reduction in homelessness among Veterans.  Prior to earning a JD from American University's Washington College of Law, Laura spent several years working on international development programs.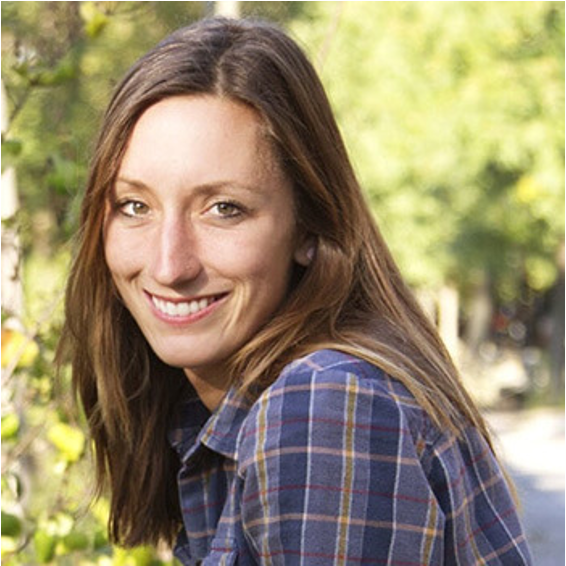 Annie Novak '05 is founder and director of Growing Chefs, field-to-fork food education program; the Manager of the Edible Academy at the New York Botanical Garden; and co-founder and farmer of Eagle Street Rooftop Farm in Greenpoint, Brooklyn. She is the author of The Rooftop Growing Guide: How to Transform Your Roof into a Garden or Farm, published by Ten Speed Press.
 A passionate educator, Annie's work focuses on the connections between people, food and ecology, and the benefits of urban agriculture. She has been featured in numerous publications, The New York Times, Modern Farmer, NPR, New York Magazine, Vogue, Edible Brooklyn, the Martha Stewart Show, Grist, the Huffington Post and the Cooking Channel; and writes for The Atlantic and Martha Stewart online, among other publications. In 2012, Annie was recognized by the Audubon Society's Women in Conservation Program for her work greening New York City. Her early work with the Meerkat Media Collective, founded by Sarah Lawrence alumni, was screened in New York City and in festivals across the country.
 Annie writes about urban birding, native plants and bird migration for Living Bird and Bird Conservation and has served on the board of the American Bird Conservancy since 2018. Annie has been a guest speaker at the college on numerous occasions, most recently in April 2020 with a remote program: Growing Resilience: Urban Agriculture in New York City.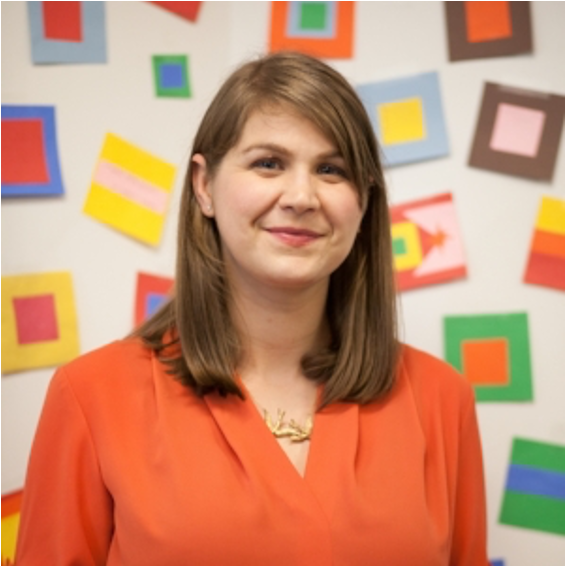 Sydney Chaffee '05 is a 9th grade Humanities teacher, department chair, and instructional coach at Codman Academy Charter Public School in Dorchester, MA. As 2017 National Teacher of the Year, she was able to speak to a wider audience about the value of public education for all students, the possibilities of integrating arts education into traditional academic disciplines, the importance of teacher learning, and the role of education in social justice movements. Sydney is a National Board-Certified Teacher with a passion for helping diverse learners grow through authentic, relevant, interdisciplinary curricula. She was the featured speaker in 2019 for the Thomas Wright Lecture at Sarah Lawrence.

After earning her B.A. in 2005, Sydney moved to Boston where she become a National Teaching Fellow at Citizen Schools' 8th Grade Academy, learning to infuse the hard work of teaching and learning with the joy she experienced in her Sarah Lawrence courses. As part of her work at Citizen Schools, Sydney also coordinated the Boston Public Library's Homework Assistance Program.

Sydney believes that intelligence is not fixed, that all students can learn with appropriate supports and challenges. In addition to teaching, Sydney has served as Humanities Department Chair, co-coordinator of a weekly all-school Community Circle, and a mentor teacher for pre-service teachers from Tufts University and Boston University. Sydney has also been a part-time faculty member at Boston University's School of Education, a TeachPlus Policy Fellow, an EdX Policy Fellow, and facilitator of a Boston Educators Collaborative course that brought together teachers from district, charter, and parochial schools to collaborate on curriculum design.

In the spring and summer of 2013, Sydney worked as a consultant on EL Education's curriculum design project, collaborating with educators from across the country to write 8th grade curricular modules. Since their publication, these curricula have been downloaded more than 3 million times and implemented by over 1,000 schools nationwide.
---
Citation Awards for Service to the College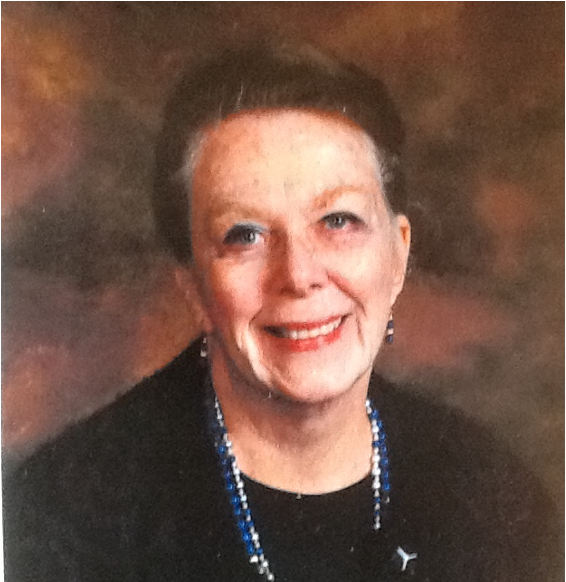 Meg Coulter '60 began her service to the College as a student where she started the auction and scholarship fair. She also organized the first art show of Puerto Rican artists, held on campus and covered by the New York Times. After graduation, she worked abroad teaching. Meg has traveled to over 114 countries and counting. She has been her class correspondent since 2002 and has been a volunteer for her Reunion. She donated an office in her Mother's name (Dr. Emma Kittredge) in the Alice Stone Ilchman Science Center and through her estate planning will underwrite a chair in interdisciplinary studies and in Archaeology. Her current volunteer work includes the Pasadena Huntington Hospital and the board of the Los Angeles Philharmonic Committee.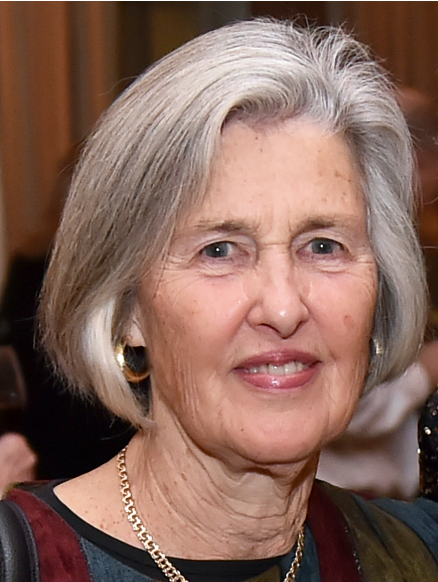 As a member of the Board of Trustees since 2009, Sarah Gray Gund '65 has been an active and valuable member of the Sarah Lawrence community. Sarah worked tirelessly in guiding the College to the successful conclusion of the $200 million Capital Campaign in October 2019 as a key member of the Campaign Steering Committee and currently serves as the chair of the Trustee Governance Committee.

A retired learning specialist, Sarah has served on the boards of numerous educational institutions including the Bank Street College of Education. She is also an active community member serving as trustee at both the Riverdale Neighborhood House and Wave Hill.

Her enthusiasm and great generosity are evident in all that she does, from mentoring students to serving as a reunion volunteer for her class, to her outstanding support, with her husband Geoff, in donating the dining hall in the Barbara Walters Campus Center and creating the Sarah and Geoffrey Gund Endowed Presidential Scholarship Fund. This scholarship fund gives exceptional students with limited financial resources the opportunity for an educational experience that will allow them to make a difference in the world.