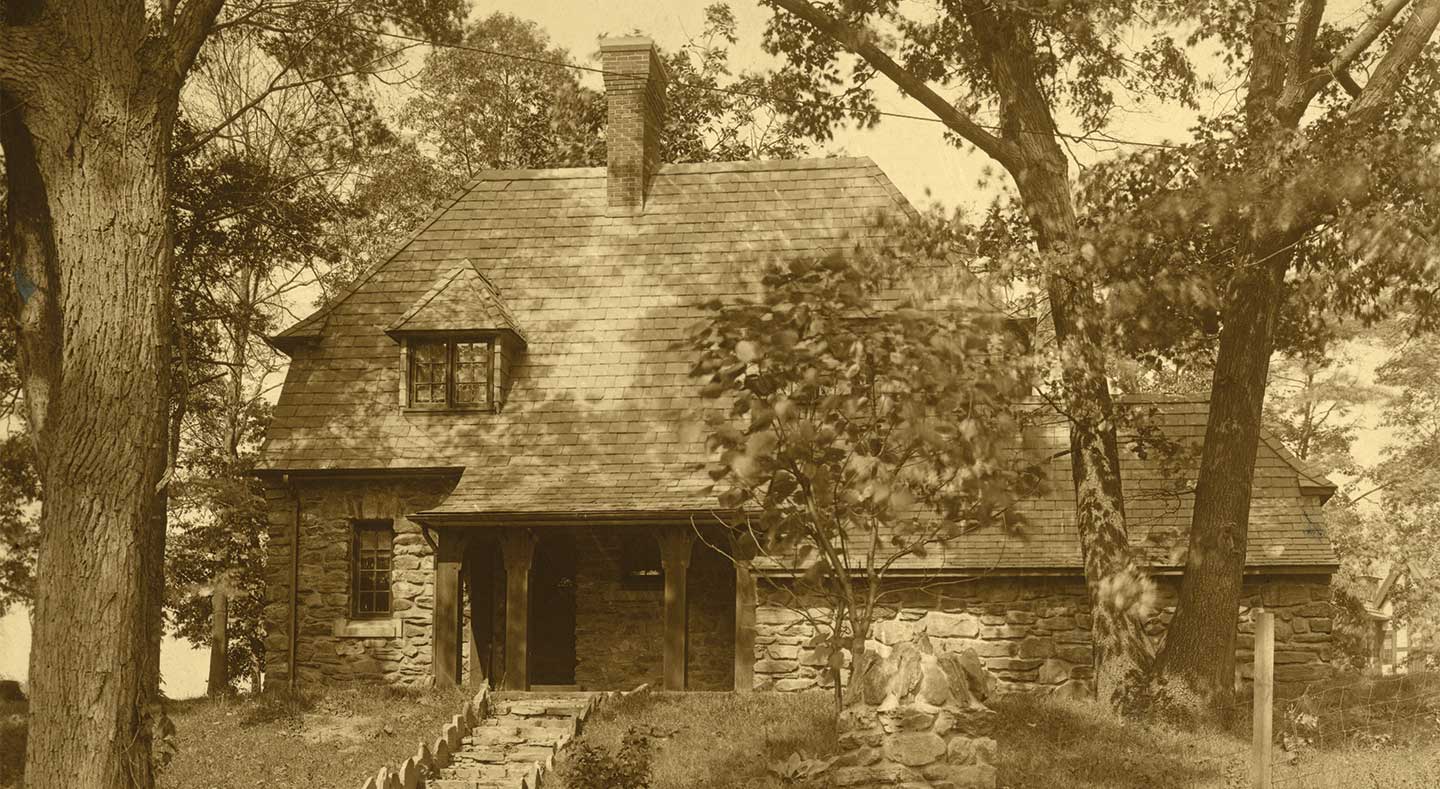 At one end of Sarah Lawrence's signature wisteria arbor lies Westlands, originally the home of College founders William Van Duzer Lawrence and Sarah Lawrence. At the other lies a building originally constructed as a gardener's cottage on their estate. Over the years, that humble cottage has evolved and expanded to meet the changing needs of a growing campus.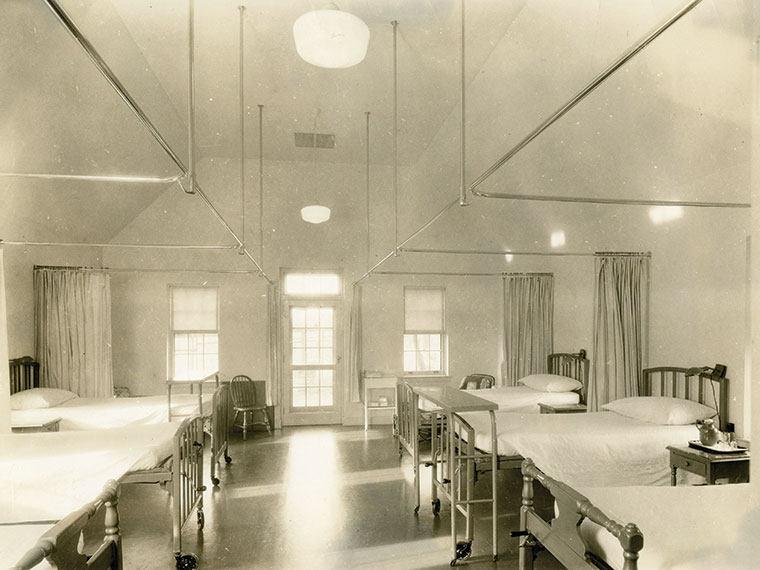 Students in SLC's early years may have recovered from the flu at the cottage when it served as an infirmary. The first men to attend the College when it went coed in 1968 may remember living temporarily in the charming residence.
Those enrolled after a remodeling in the 1970s likely recall meeting up with friends at "The Pub," while others may remember the building as "Charlie's Place" after it was renamed in the 1980s to honor seventh president Charles DeCarlo. Students who were enrolled after a full renovation in 1998 will remember a larger structure with an added wing—a de facto campus center named for former trustee and lead donor Ruth Leff Siegel '50.
Today, plans are under way to adapt the beloved cottage once again. With campus community input, particularly from students, the historic building will become a multicultural home to several student spaces, including Common Ground, LGBTQIA Space, and Spiritual Space, bringing them in close proximity to the Barbara Walters Campus Center just across the road. Updates will also feature a food sharing center and two cooking spaces dedicated for student use, including kosher and halal facilities.
To learn how you can support this exciting transformation, contact Patty Goldman, vice president for advancement and external affairs: pgoldman@sarahlawrence.edu.