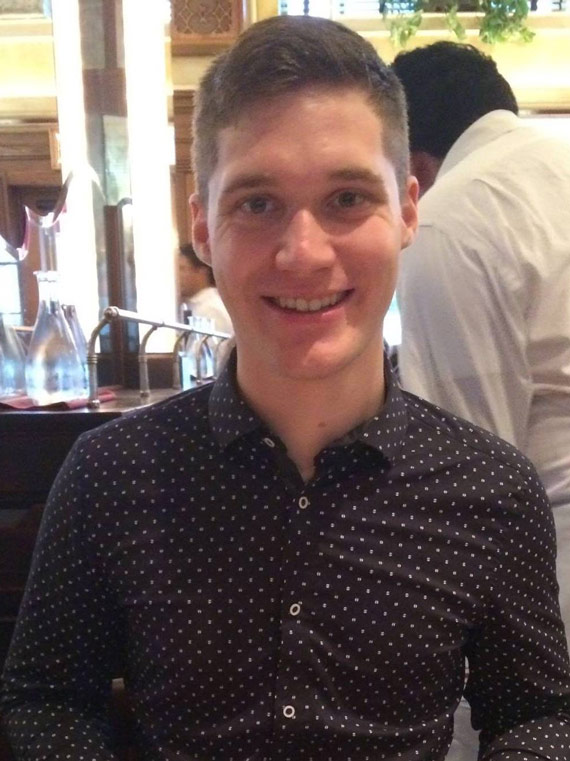 What are you doing professionally?
I'm practicing public interest law in Washington, DC, focusing on democracy and civil rights. I just finished a fellowship at the Lawyers' Committee for Civil Rights Under Law, where I worked on the Voting Rights and Stop Hate Projects.
How did Sarah Lawrence College prepare you for your career?
Through the pre-law course offerings and programming, guidance from Professors Abrams, Shulman, and Oziashvili, the curriculum teaching me to think critically and independently, and getting lots of practice writing like a demon.
What internships are other activities did you participate in while at Sarah Lawrence College?
SLAC, Student Senate, the Oxford study abroad program, WSLC Radio, various work-study jobs on campus, and internships with Senator Gillibrand's Manhattan office, the Climate Reality Project in DC, and Move to Amend, a California-based campaign finance reform nonprofit.
Why did you choose Georgetown Law School?
After taking Professor Abrams's "American Elections and Political Institutions in the 21st Century" course, I became focused on democracy and civil rights issues. By senior year, I knew that I wanted to find work tackling issues like money in politics, voting rights, and gerrymandering. Law school seemed like the perfect place to gain the skills to do that. I chose Georgetown Law because they had especially good experiential education opportunities there, through internships, practicums, and clinics. The location in DC was great, too.
What brought you to what you're doing today?
Table talk at a crowded public interest career fair in the fall of 2014. A short conversation with a couple of attorneys from the Lawyers' Committee led me to submit an application for a summer internship. I investigated and developed Voting Rights Act claims with the Voting Rights Project at the Lawyers' Committee as a summer intern in 2015, then returned after graduation to join their 2016 voter protection program. That morphed into a longer-term fellowship that just wrapped up earlier this year.
Do you have any advice for current Sarah Lawrence students considering a career in law?
Dive into your academic coursework and make sure you have healthy mentorship relationships with your don or other close professors. You'll need strong faculty recommendations for your application. Study hard for the LSAT. Take 6-12 months. It's a ridiculous test, but many law schools still require it as a central piece of your application. Try to attend pre-law events or legal talks off-campus to get yourself exposed to legal culture. Finally, reach out to alums who went to law school (or, better yet, are currently in law school).