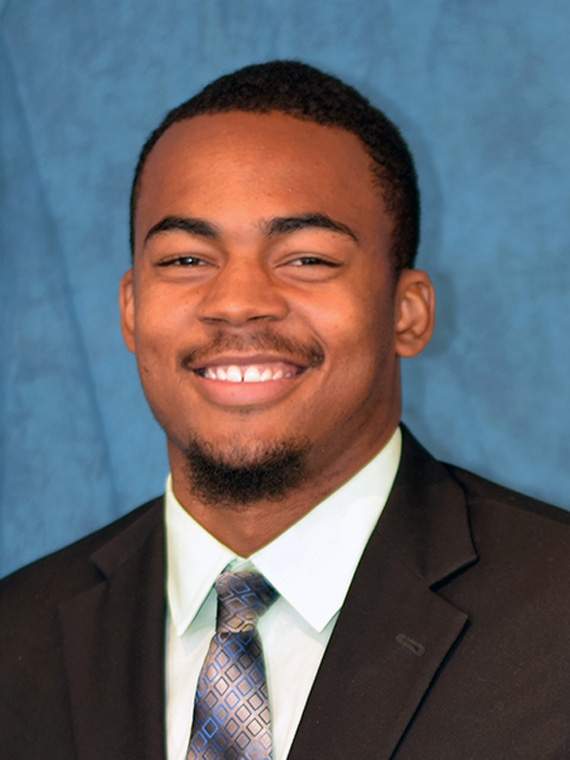 What are you doing professionally?
I am currently in law school at The University of Pittsburgh School of Law, where I am studying to be an entertainment lawyer.
How did Sarah Lawrence College prepare you for your career?
Sarah Lawrence College prepared me very well for this career path because of how the institution put a heavy focus on challenging our minds to think outside of the box. As a law student, I feel that my analytical thinking skills are very high in comparison to my peers and I feel prepared for the challenging reading and reasoning of law school. Sarah Lawrence College also prepared me to question institutions and work environments and that has led me to hone in on what I wanted to do specifically.
What internships and other activities did you participate in while a student at Sarah Lawrence College?
While at Sarah Lawrence, I was a member of the varsity basketball team. Also, I interned at My Sister's Place, The Riverside Language Program, and the Commonwealth Attorney's Office in Newport News, VA.
Why did you choose the University of Pittsburgh School of Law?
I decided that law school was the best route for me because I enjoy being challenged as a student to think critically. I enjoyed the arts and the law both equally so I decided that making a career that satisfied both of those passions was the right thing to do.
I attended the University of Pittsburgh School of Law because like Sarah Lawrence, their faculty are some of the best in the United States and I wanted to be in a focused environment that was still close to both New York and DC for employment.
What brought you to what you're doing today?
My experience at Sarah Lawrence brought me to doing what I am doing today. I really enjoyed the community of people who thought like me and had dreams. At Sarah Lawrence, I was able to live a very balanced lifestyle where I could be artistic, play sports, and get the tools I needed to get into law school. Being well-balanced is something I strive for alongside linking all of my passions together and Sarah Lawrence allowed me to do that.
Do you have advice for current Sarah Lawrence students considering a career in the law?
My main advice that I would give is make sure you are completely ready to make the transition to law school. There is nothing wrong with taking a year or two off just to make sure you know that it is what you want to do. It is better to do things the right way rather than rush the process because you are thinking so frantically about life after graduation from Sarah Lawrence.