Dear Members of the Sarah Lawrence Community,
The spring semester has begun! We are delighted to have students back on campus and to have classes underway.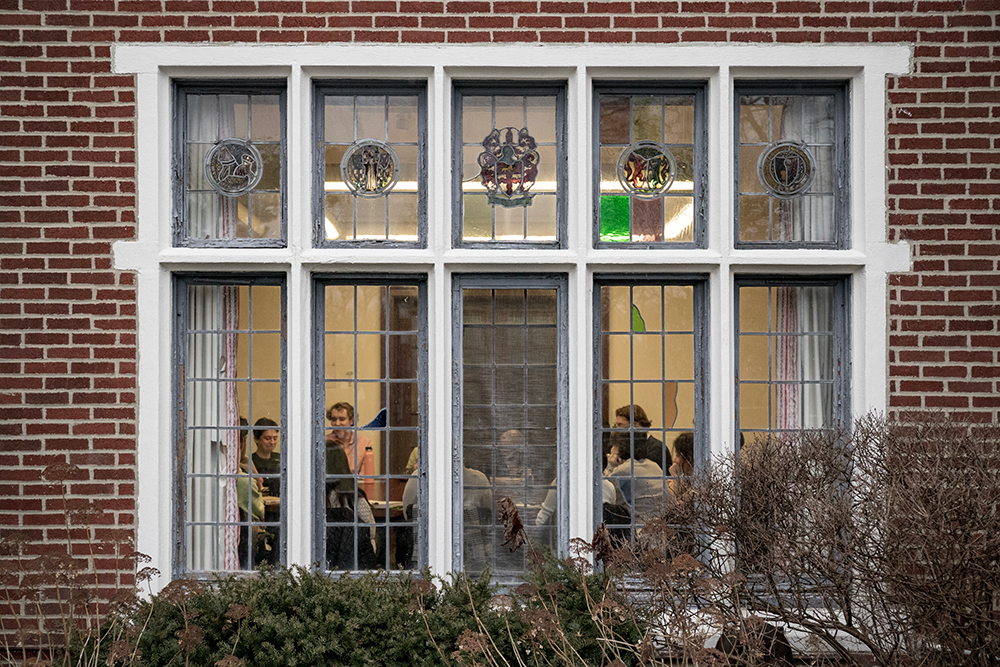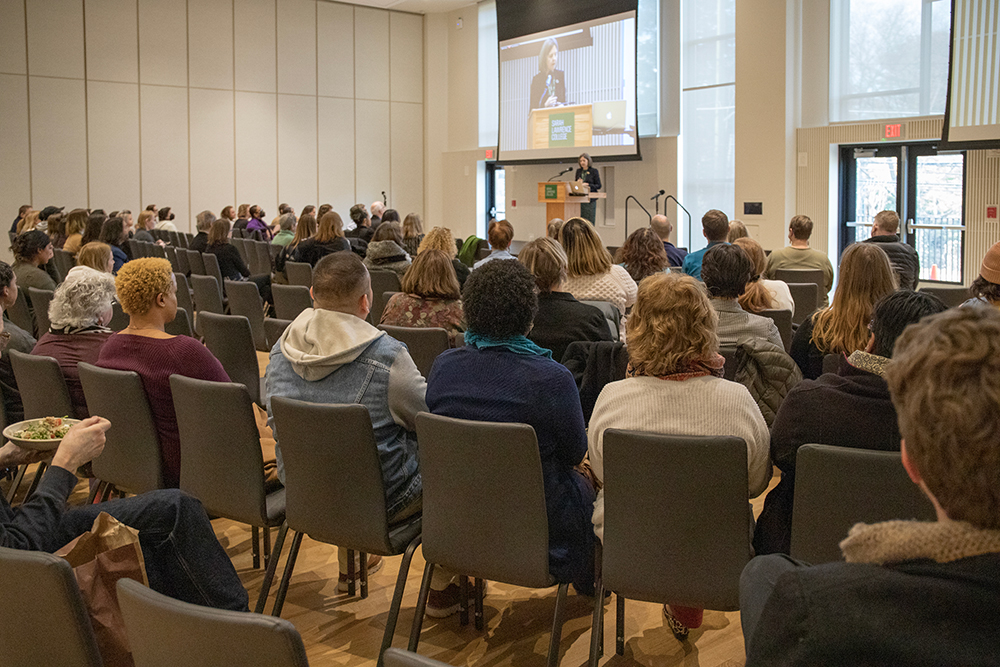 Earlier this week, as is the custom at the start of each semester, I gathered with faculty and staff for a kickoff meeting and reception. These meetings offer an important opportunity to thank the dedicated individuals who together make Sarah Lawrence what it is. I am deeply grateful to our faculty and staff for the myriad ways they support the education of all our learners—from the youngest students in our Early Childhood Center through our undergraduate, graduate, and professional students to nonagenarians in The Writing Institute.
New semesters often bring new beginnings for faculty and staff, and to that end I'd like to highlight four faculty members who were reappointed at the end of last semester: Caden Manson (Director of the Theatre Program), Bernice Rosenzweig (Environmental Science), An Li (Economics), and Maia Pujara (Psychology). Congratulations to them!
Much lies ahead for our community this semester and I'm excited to share it with you as these next few months unfold. One item of note is the continuation of our History Matters series, which will feature four marquee events. On February 9, we'll welcome cultural historian Brett Gary, Associate Professor in the department of Media, Culture, and Communication at NYU, for a talk titled Dirty Words and Dangerous Ideas: Censorship Battles in American Culture, Past and Present. On February 14, College Archivist Christina Kasman and faculty members Matthew Ellis (History), Margarita Fajardo (History), Roy Ben-Shai (Philosophy), and Sophie Barbasch (Visual and Studio Arts) will present Archive Fever! The Art of Preserving the Past. On April 3, directors Emma Pildes '02 and Tia Lessin will join us for a screening and discussion of their powerful HBO documentary The Janes. Finally, I'm delighted that Lonnie Bunch, Secretary of the Smithsonian Institution, will join us on campus on April 18 to conclude our series. I hope you will join us for one or more of these events, either in person or virtually. If you missed any of last semester's History Matters events, you can watch them here.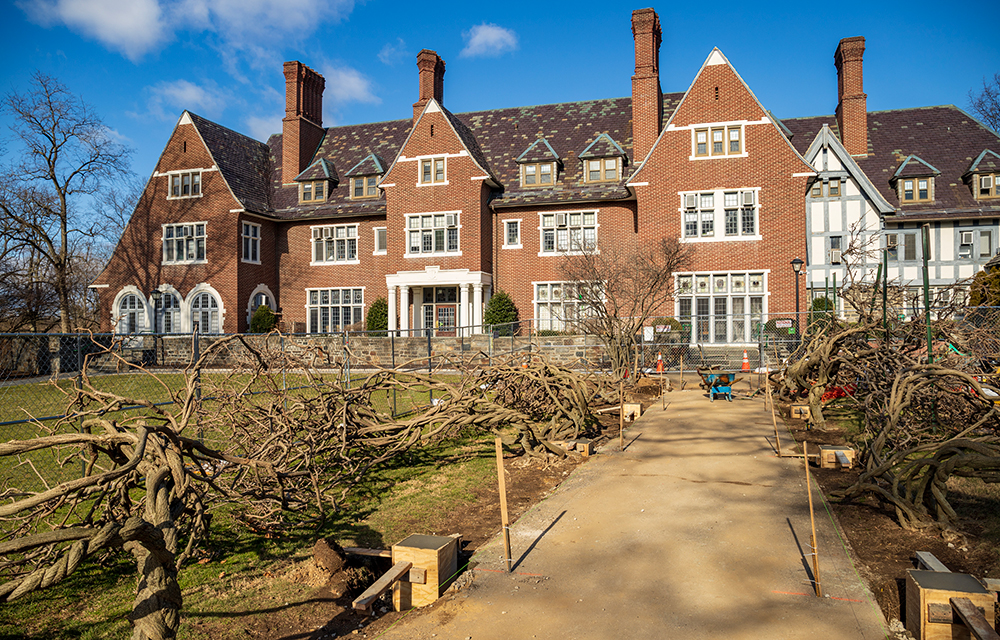 Meanwhile, thanks to the support of generous donors, signs of rebirth are in evidence on campus as the beloved wisteria arbor leading to Westlands undergoes a much-needed restoration. Under the watchful eye and expertise of horticulturalist Ani Adishian '95, the wisteria has literally been turned upside down as the work proceeds, carefully peeled back to allow the increasingly unstable arbor to be disassembled so it can be rebuilt to provide the support necessary for the wisteria to continue a long, healthy life well into our second century.   
I wish you all the best for the new year, and to students, faculty, and staff—here's to a terrific semester!
Yours,
Cristle Collins Judd
President
president@sarahlawrence.edu
Instagram: @slcprez 
Recent Announcements
Remembering Barbara Walters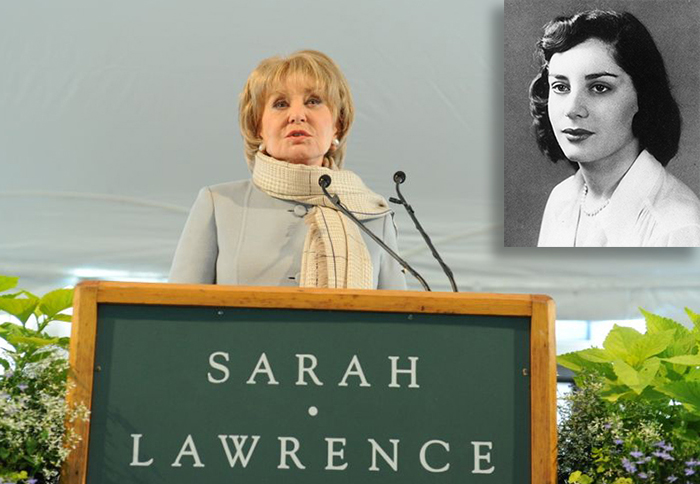 "At Sarah Lawrence I learned to ask questions… I attribute my success, in many ways, to the curiosity and confidence I came away with from this remarkable college."
Barbara Walters was a proud alumna of SLC, and the College is equally proud to call her one of our own. As I shared at the time of her passing, on December 30, 2022, Barbara represented so beautifully the qualities of a Sarah Lawrence education—a passion for asking questions, examining issues from multiple angles, and seeking to embody our motto, 'wisdom with understanding'. I know the young people who follow in her footsteps as Sarah Lawrence students did and will continue to fill her with pride.
#GoGryphons
Our student athletes are back in action, with the men's and women's basketball teams taking to the court and the women's swimming team heading to the Skyline Conference Championships this weekend. The spring season will unfold for more teams over the next couple of months, so be sure to check gogryphons.com for all the latest scores and news.
News & Events
See the latest Sarah Lawrence stories, as well as news and achievements from members of our community, at slc.edu/news. And bookmark slc.edu/events to visit our events calendar often—it's filling up fast for the spring semester, and I hope you'll join us for an event or two!
---