Dear Members of the Sarah Lawrence Community,
"Here's to you and here's to Sadie Lou!" 
This toast is one that I have joyfully given over the last couple of weeks as we have celebrated reconvening with alumni and congratulating students who finished their degrees this semester.And, indeed, to all of you, I raise my metaphorical glass to say, "Here's to you and here's to Sadie Lou!"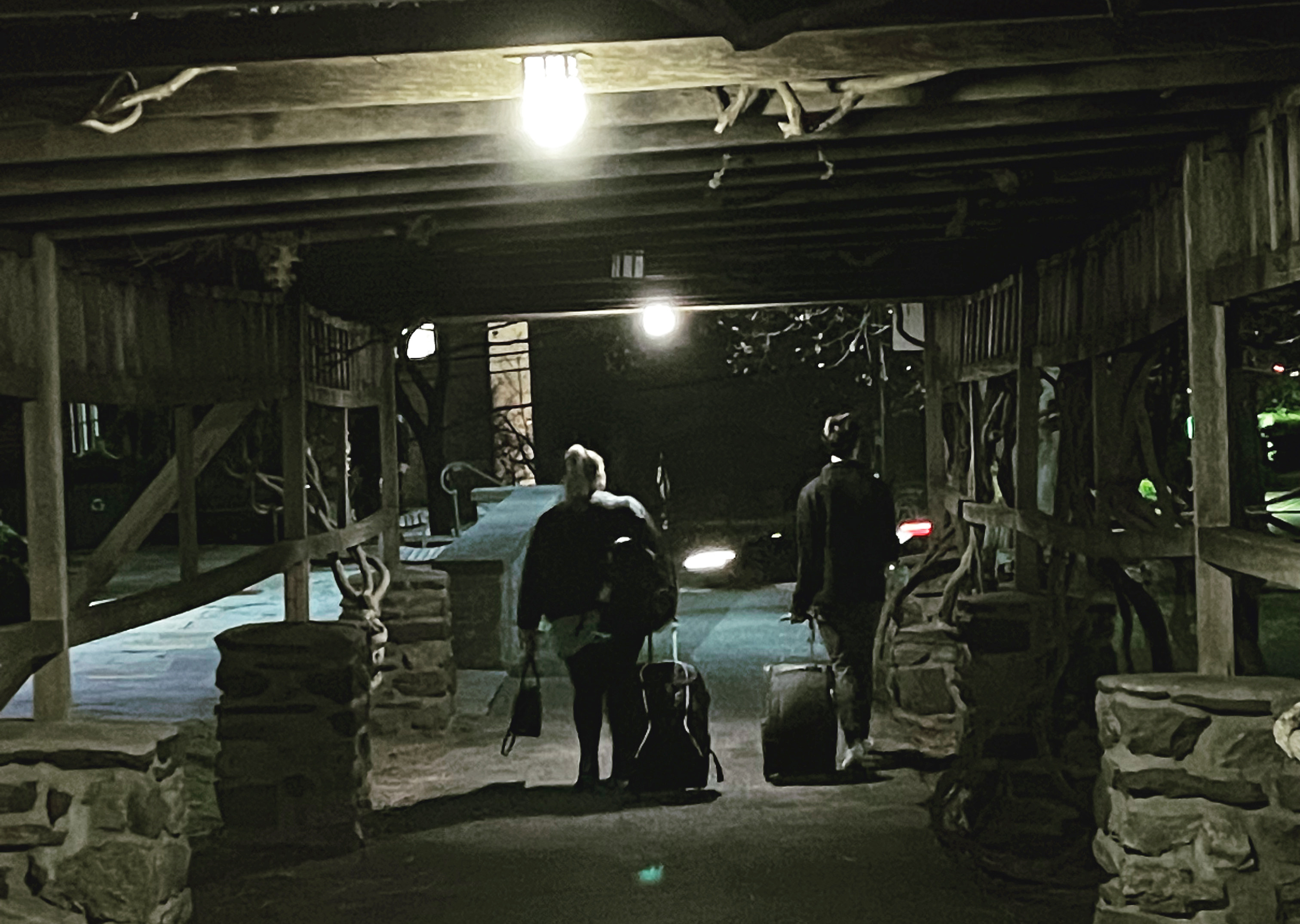 I write to you from a quiet campus—indeed, the quietest since students began returning for the fall semester in late August. Conference work is in, classes are completed, and students have departed for their well-earned winter break. While every semester may conclude with a sigh of relief or two, this one ends with a collective, extended exhale—equal parts exhilaration and exhaustion after successfully completing our first fully in person semester since the pandemic began.
This semester was not just a success because it happened—though that is itself an achievement worth noting. This semester was marked by the accomplishments we expect at Sarah Lawrence: stellar student work, innovative faculty scholarship, amazing productions and exhibitions, close connection, and unbounded creativity. Today I offer a toast to all our successes this semester, from the individual to the collective, as I share just a few of the latest highlights with you.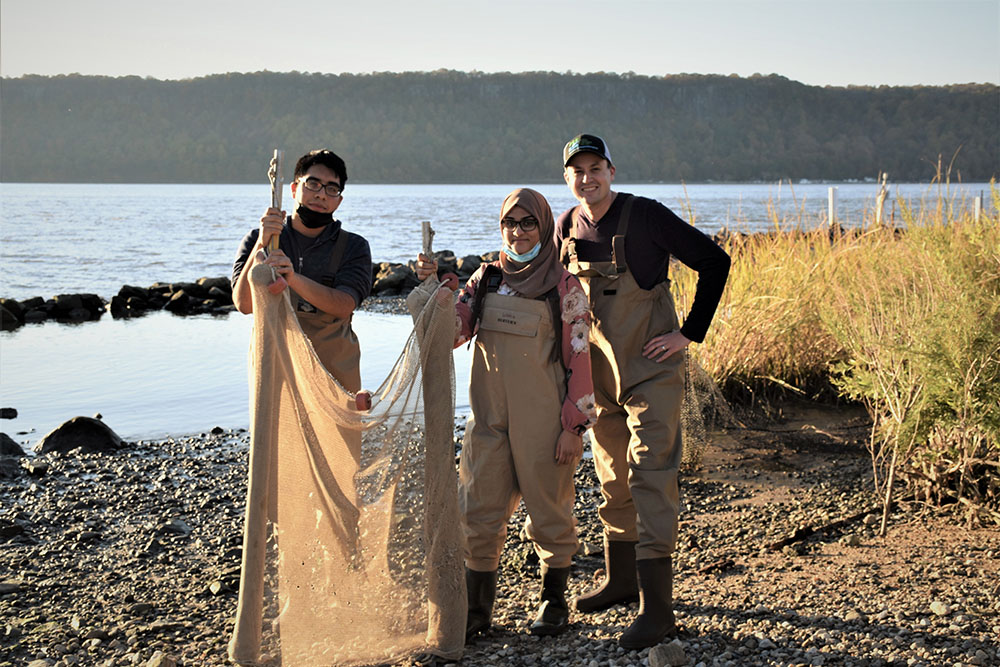 The Center for the Urban River at Beczak (CURB) has been busy making community connections and exciting discoveries. In November, two students— Michael Castro and Sukaina Rashid—from CURB's new after school research program for Yonkers high school students, along with CURB Outreach Coordinator Jason Muller and SLC sophomore Gabriella Marchesani '24, comprised a seining team that discovered a lyre goby in the Hudson River—notable because the fish has never been seen in waters this far north. The goby was officially recorded as the 236th species of fish known to inhabit the Hudson.
Kishauna Soljour, faculty member and Public Humanities Fellow, also made headlines recently, when NBC New York featured Rooted: A Community Archive Project. Curated by Kishauna and featuring the work of local artists Evan Bishop, Katori Walker, Haifa Bint-Kadi, and Sola Olosunde, Rooted is just one example of the civic engagement work being undertaken by our three Mellon Fellows as part of a $1.2 million grant from the Andrew W. Mellon Foundation. Kishauna and faculty members Yeong Ran Kim (Digital Media Fellow) and Emily Bloom (Public Humanities Fellow) are truly blurring the boundaries of higher education and creating a new model for community engagement—learn more about and follow their work on our website.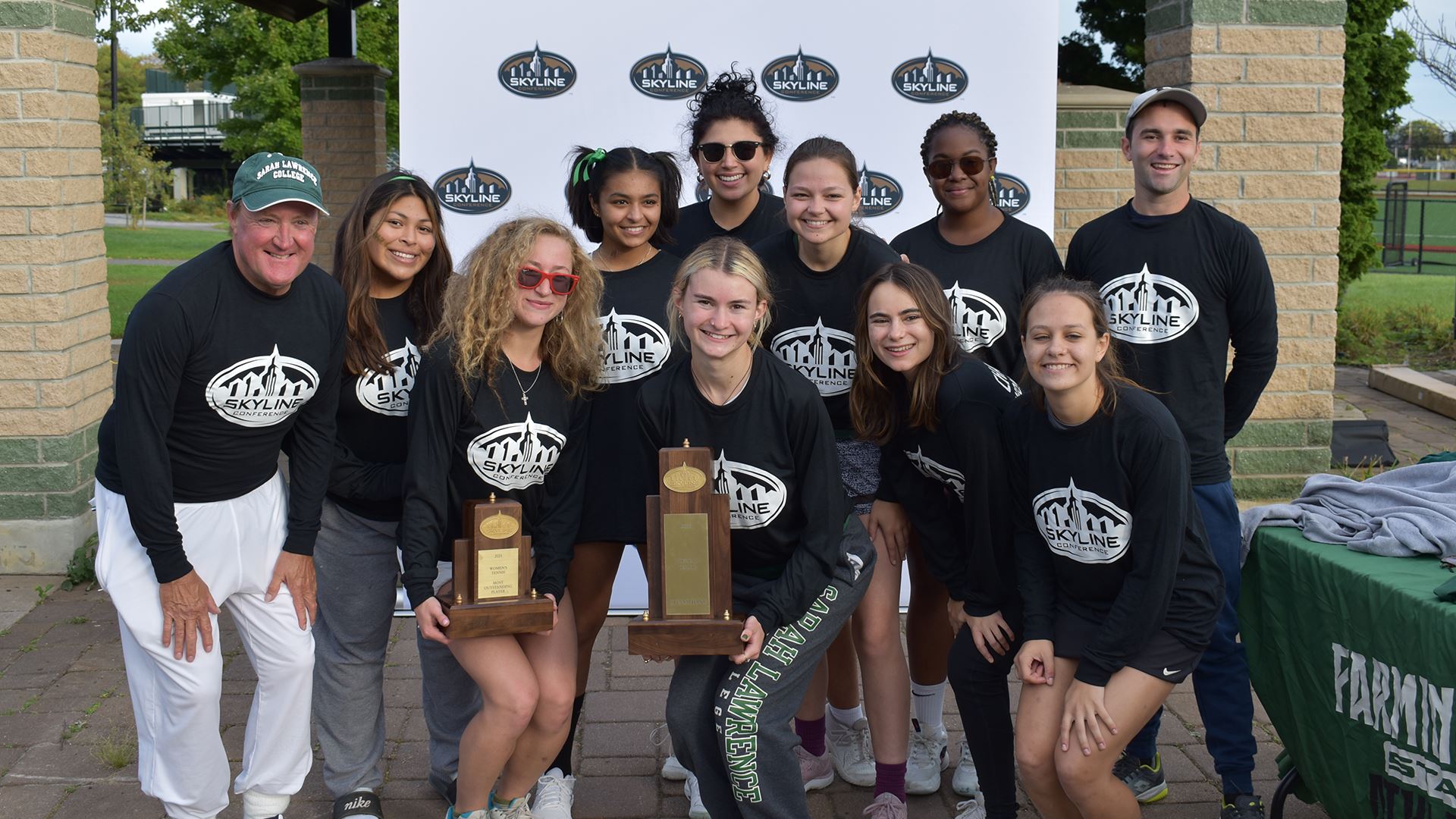 Our student athletes have been setting records and marking milestones all semester. In October, the women's tennis team took home the College's first Skyline Championship. Women's soccer and women's volleyball also made it to postseason play, and earlier this month first-year Kumi Tamura '25 scored a record 39 points in the women's basketball team's victory over St. Joe's Brooklyn.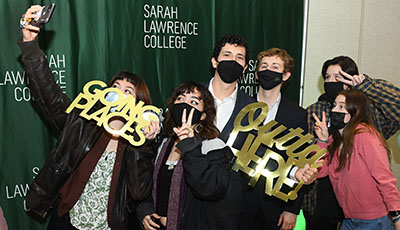 Last Wednesday, we celebrated the newest members of our alumni community, our winter graduates. Ten graduate students and 33 undergraduates completed their Sarah Lawrence journeys. As I said to them that night, their time at Sarah Lawrence is now over, but they will forever be Sarah Lawrence. Congratulations to our newest grads—share your well-wishes with them here!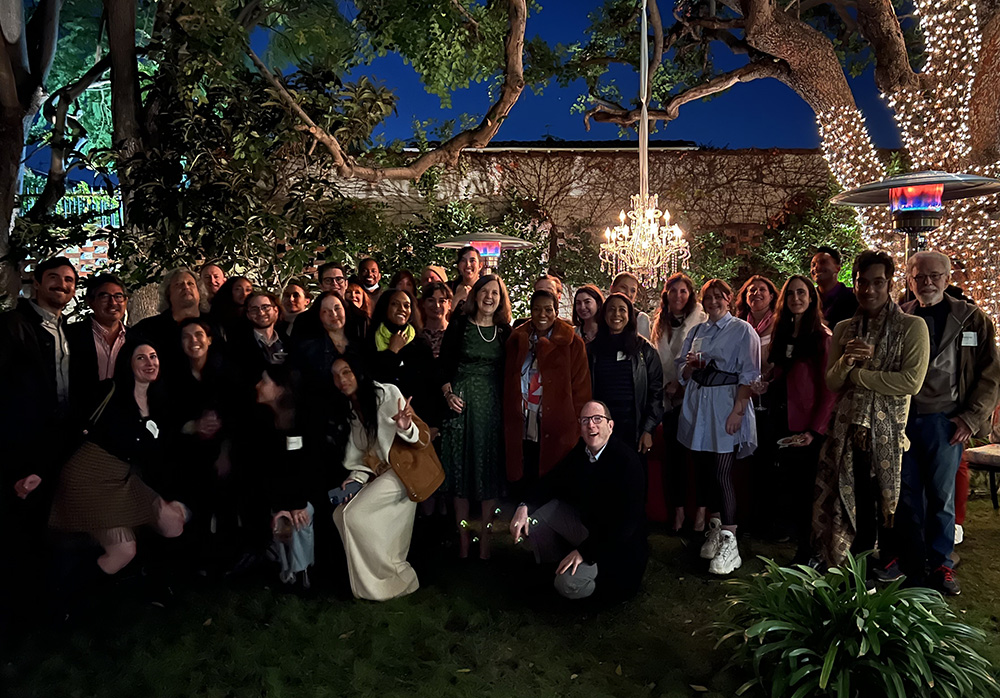 Our winter graduates join an alumni community of more than 20,000 around the world, with whom we've enjoyed increased engagement thanks to virtual programming. But still, there's something special about being together with Sarah Lawrence alums in person. This semester our Alumni Relations team began hosting regional events and programs in New York, Philadelphia, Boston, Washington, D.C., and San Francisco. I was delighted just a few days ago to travel to Los Angeles to see alums, and I look forward to joining more alumni events in the spring semester.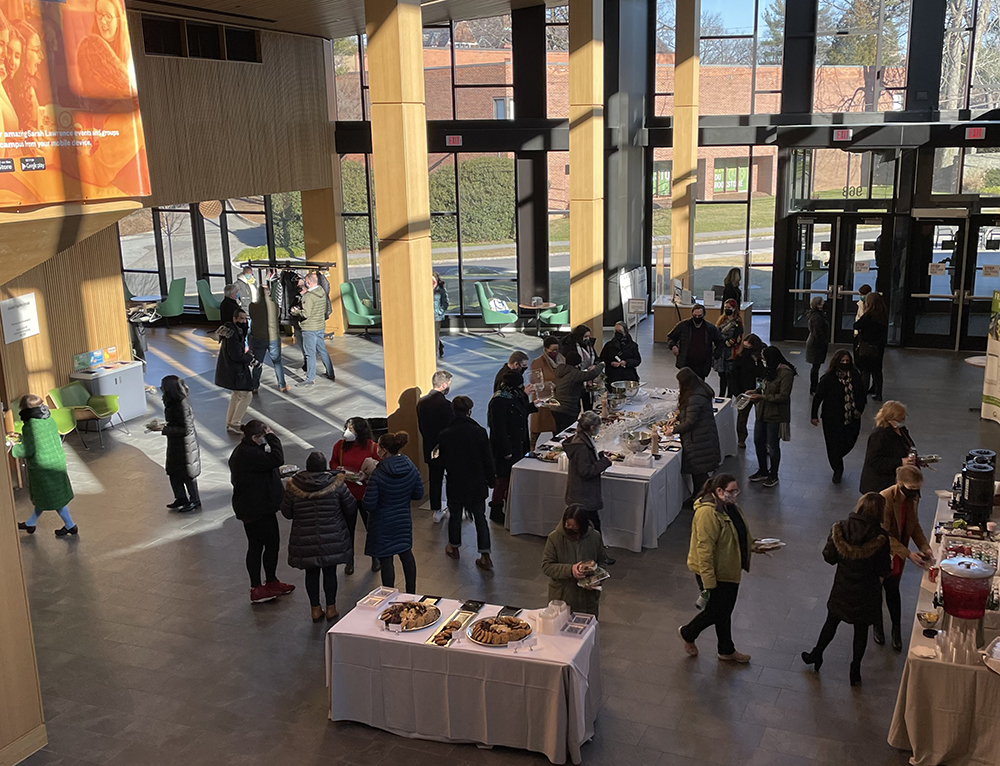 Earlier today, I gathered with faculty and staff in the Barbara Walters Campus Center to mark the end of the semester. Opportunities to gather as colleagues have been sorely missed this semester, and this was a much-needed way to conclude the semester—celebrating our accomplishments and celebrating each other, vaccinated and masked—before we take a much-deserved break. I can't say enough about the extraordinary dedication of the Sarah Lawrence faculty and staff.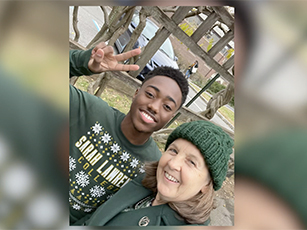 Last but not least, I hope you've watched our holiday video, which was written and performed by first-year student Meliki Hurd '25 and produced by a team featuring sophomore filmmaker Samu Gabor '24, our very creative staff, and faculty (nice cameo, Komozi!). It truly is a gift to see our students' vast talents vibrantly on display, not just in this video, but every day.

There is much more I could share with you from this semester of a full and vital campus alive with theatre, dance, music, and film; with science talks and poster sessions; with readings and gatherings, all while navigating a pandemic and the attendant anxiety and challenges. Above all I would like to leave you with this: immense gratitude to all who made the fall semester such a success, and to all who cheered us on from afar. As we experience another wave of pandemic-related uncertainty, I take great comfort and immense confidence and pride in the way that the Sarah Lawrence community has continually responded, adapted, created, connected, and cared for each other; I am profoundly grateful to know this will continue into the new year, whatever the future brings. As we have done since the beginning of the pandemic, our campus implementation team will continue to scrupulously monitor public health conditions and the College will respond appropriately to ensure the health and safety of all members of our community.

I wish you and your loved ones a happy and healthy end to 2021 and all the best for the new year.

Here's to you and here's to Sadie Lou!

Yours,
Cristle Collins Judd
President
president@sarahlawrence.edu 
Instagram: @slcprez
---