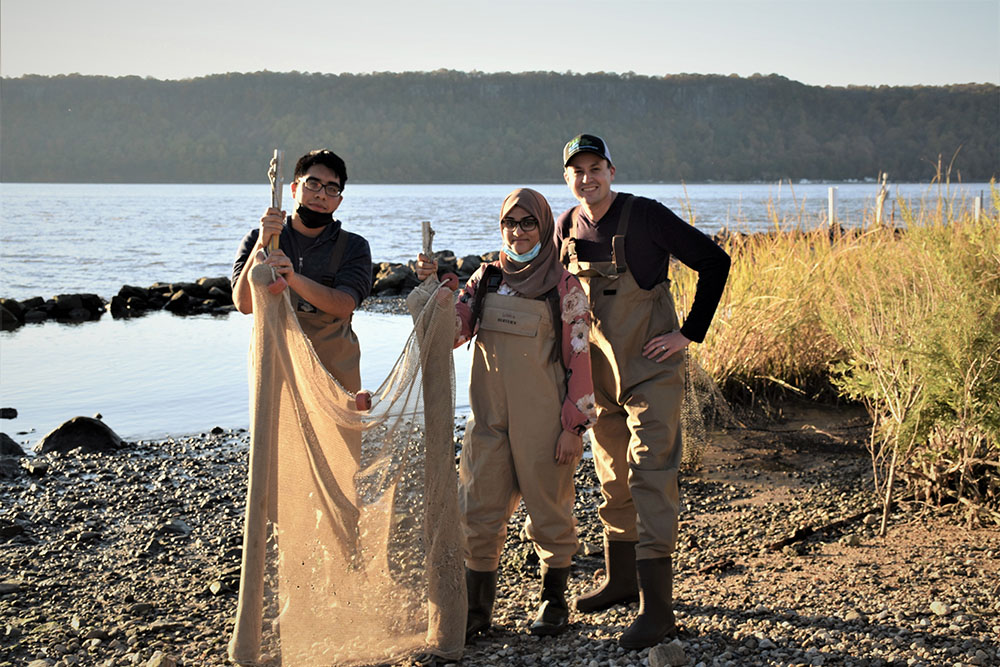 You can call the lyre goby (Evorthodus lyricus) a fish out of water… at least the waters of New York State.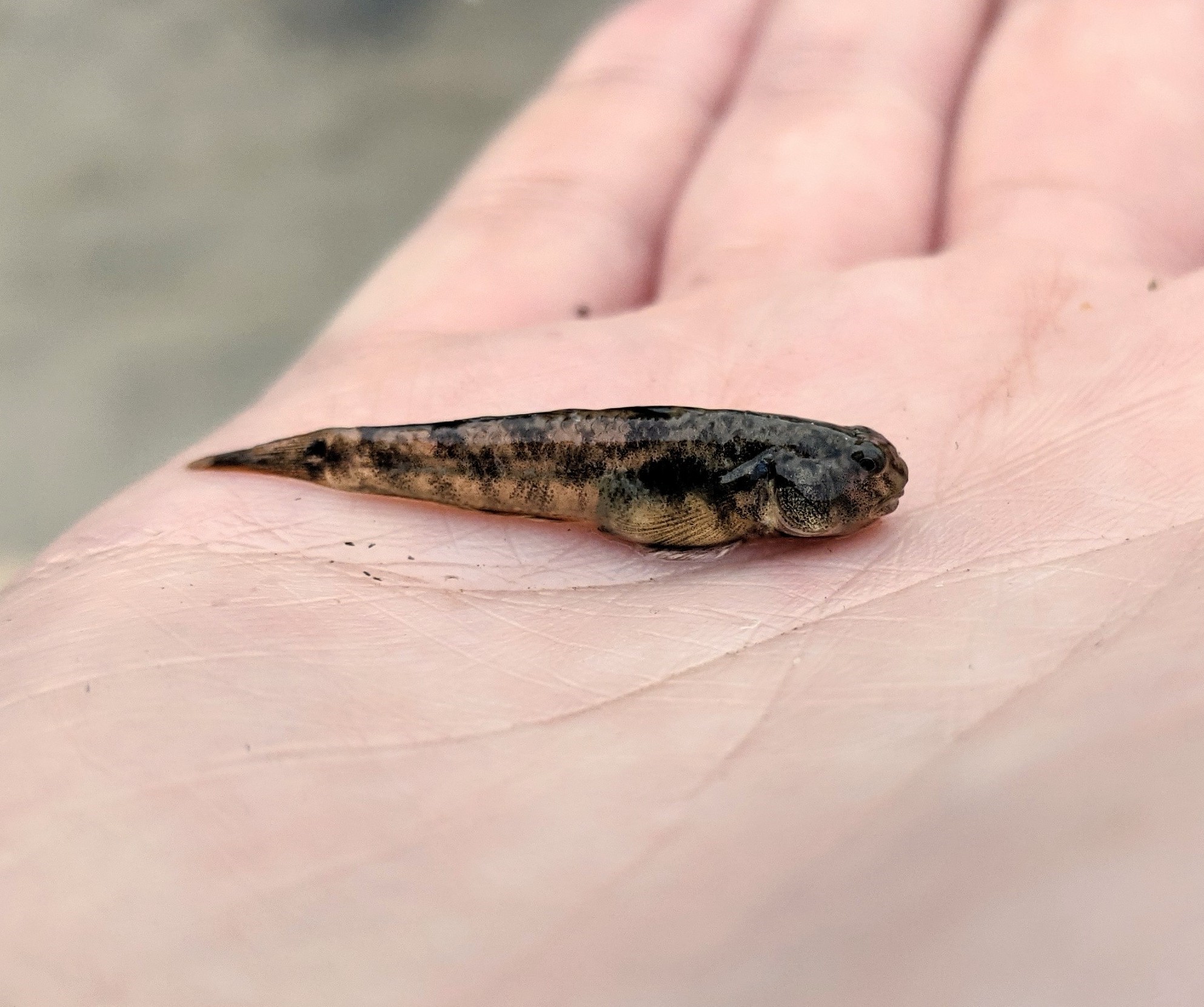 On October 25, Jason Muller, Outreach Coordinator at Sarah Lawrence College's Center for the Urban River at Beczak (CURB), was seining in CURB's restored tidal marsh on the banks of the Hudson River with a team of student scientists from the College and Yonkers Public Schools. That's when, thanks to keen observation skills, Muller, SLC sophomore Gabriella Marchesani '24, and Yonkers Middle High School seniors Michael Castro and Sukaina Rashid noticed a fish in their 30-foot net that looked "different."
"When we first saw the fish in the net we assumed that it was a naked goby (Gobiosoma bosci), which is a fairly common catch in our tidal marsh," said Muller. "It had many of the characteristics of a naked goby based on its size and external anatomy. But upon closer examination we noticed that its colors didn't quite match up to what we are used to seeing."
Without the team's attention to minute detail, this rare discovery might have gone unnoticed. The lyre goby measured a mere 33 millimeters, and just two black spots on the fish's caudal peduncle distinguished it from the more familiar naked goby.
Using top-notch field procedures, Muller and the students saved the fish, quickly brought it into one of CURB's aerated tanks, and alerted Tom Lake, Consulting Naturalist at the New York State Department of Environmental Conservation (DEC). After consulting with colleagues, Lake's initial suspicions that the fish was a lyre goby were confirmed. The lyre goby is now officially the 236th species of fish known to inhabit the Hudson River.
Finding a lyre goby in the waters of the Hudson River is intriguing since its native range is in the western Atlantic from the Chesapeake Bay (previously thought to be its northern limit) south along the U.S. coast, throughout the Gulf of Mexico and Caribbean Sea, and along the Central and South American coast. While the DEC team is still studying research and literature on the lyre goby, it appears that the CURB team's finding is the first record of a lyre goby in the Mid-Atlantic Bight, which falls between Cape Hatteras, North Carolina, and Martha's Vineyard, Massachusetts.
---