On Wednesday, November 3, Sarah Lawrence held an opening reception for Rooted: A Community Archive Project, which is on display at the College's Esther Raushenbush Library through December 17. The reception was marked by a celebratory feel as members of the Yonkers and Westchester community joined Sarah Lawrence students, faculty, and staff to meet and congratulate the artists whose work is on exhibit. New York State Assemblyman Nader Sayegh presented each artist with a citation honoring their contributions to the local community.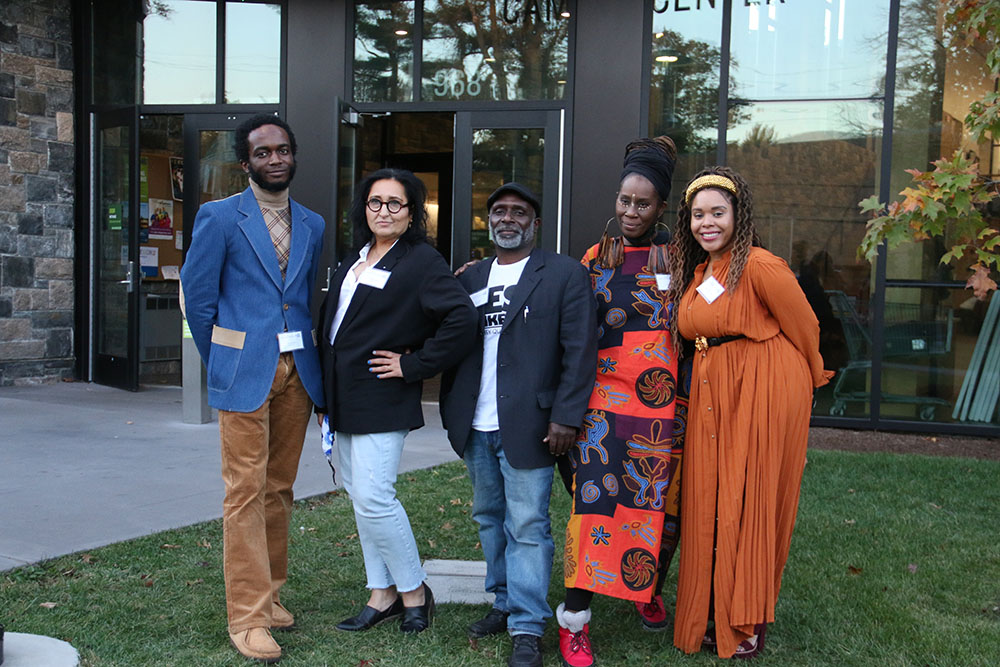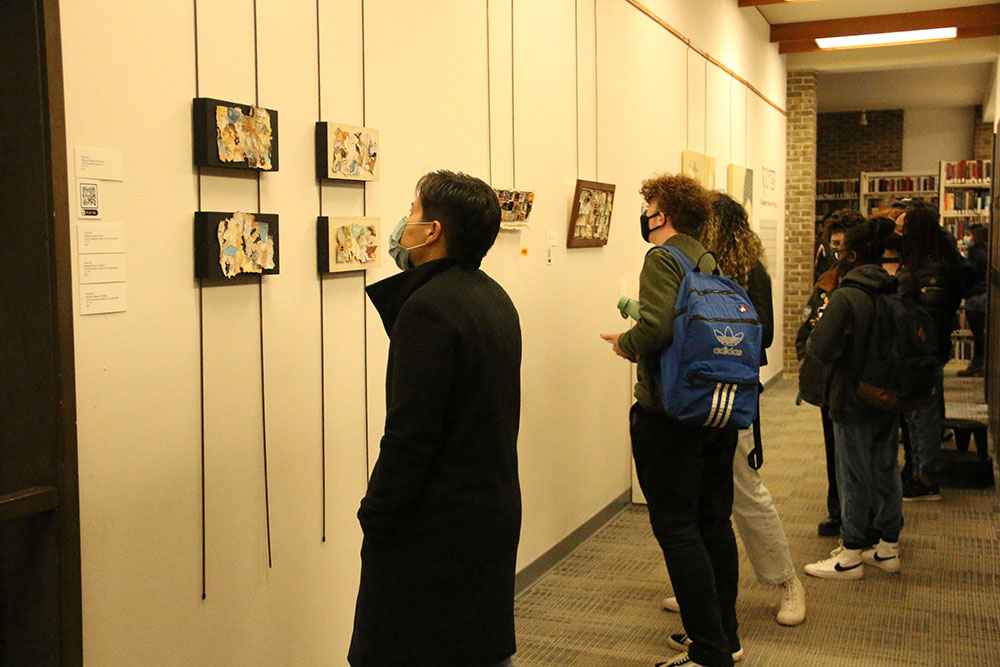 Supported by the Yonkers Public Library, Rooted was curated by Kishauna Soljour, a Public Humanities Fellow and member of the history faculty at SLC, and features work by artists Evan Bishop, Katori Walker, Haifa Bint-Kadi, and Sola Olosunde. On display are multiple works in a range of media organized around themes of collaboration and storytelling, including quilts, sculpture, photography, and paintings. Comfortable couches surround the exhibit, which also features books related to art and a soundtrack with multiple interviews, music, and sound.
"This exhibit presents a multi-layered story about identity, community, and history within Yonkers and greater New York State," said Soljour.
Adding to that sentiment and elaborating on the broad impact of her work, artist Haifa Bint-Kadi stated, "This series roots my practice as an artist that memory, storytelling and archiving are tools for individual and community healing."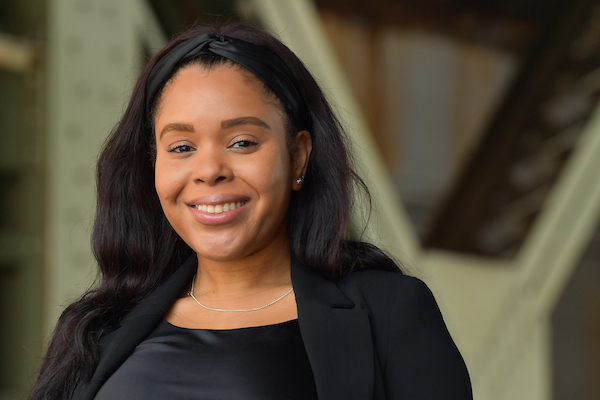 Rooted is the latest of Soljour's projects since joining Sarah Lawrence in 2020. With support from a $1.2 million, five-year grant from the Andrew W. Mellon Foundation, Soljour is one of three Mellon Fellows who, along with partner organizations throughout Yonkers and Westchester, are blurring the boundaries of higher education and creating a new model for community engagement.
Read more about Rooted, including artist statements and background on the project, in the exhibit's companion publication.
Guests are welcome to explore the Rooted exhibit in the Esther Raushenbush library during regular hours (please note: only SLC staff, faculty, and students are permitted in the library past 8:30pm). All visitors must be fully vaccinated or have a record of a negative COVID test taken 72 hours before visiting campus. Masks are required inside the library.
---