April 25, 2022
In this virtual discussion, Regina Davis '79 and faculty member Linwood J. Lewis explore housing and community, the economic forces of gentrification, and how communities and allies come together to create change. Video coming soon!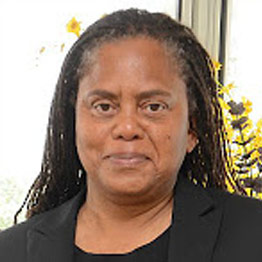 Regina Davis '79 is a partner at Strategic Urban Development Alliance (SUDA). Her work focuses on the development of large-scale commercial real estate projects in Oakland, CA, and the West Oakland BART Transit Oriented Development. She was formerly the CEO of San Francisco Housing Development Corporation and a designer at the Michael Willis Architects firm designing affordable multifamily projects for San Francisco, Oakland, and Richmond Housing Authority Agencies.
Linwood J. Lewis, Psychology faculty, is a developmental psychologist by training with over 25 years experience studying, teaching and working in communities at the intersection of race, gender, sexuality, and social class. His recent community work has focused on housing, realized as an important determinant of public health since the 19th century.
This event was sponsored by the Offices of Diversity, Equity and Inclusion, and Alumni Relations.