Tuesday, March 1, 2022
Baba Badji, a fellow at the Institute for the Study of Racial Justice and a postdoctoral fellow in Comparative Literature at Rutgers University, led a discussion of his journey as a child from Senegal to the United States, which has informed both his creative and scholarly work. Baba read from his book of poems, Ghost Letters, which was recently longlisted for a 2021 National Book Award for Poetry. Ghost Letters uses the memory of his own mother, lost when he was six, to inform the story of his early life in Senegal and his Black and American identity. Baba introduced the audience to his scholarship, a new understanding of Negritude that allows for a recognition of the dissimilarities of peoples, cultures, and systems of colonization within Africa, rather than framing the continent as one unified place.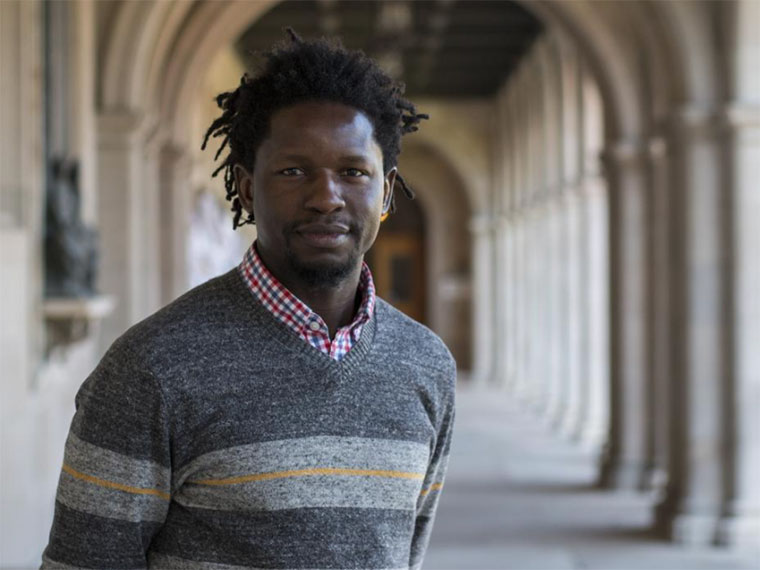 Baba Badji is a Senegalese American poet, translator, and researcher. He earned his PhD in Comparative Literature at Washington University in St. Louis. He came to America when he was eleven years-old.  Badji's research and teaching interests center on the links between the various forms of postcolonial studies, theory, and practice, with a particular focus on debates about postcolonial translation theory and Négritude in Anglophone and Francophone cultures. Besides English and French, he is fluent in Wolof, Mending, and Diola, and he calls on these languages in his writing. Badji currently lives in New Brunswick.