Elliott Warkus '15
Software Development Engineer, Amazon
---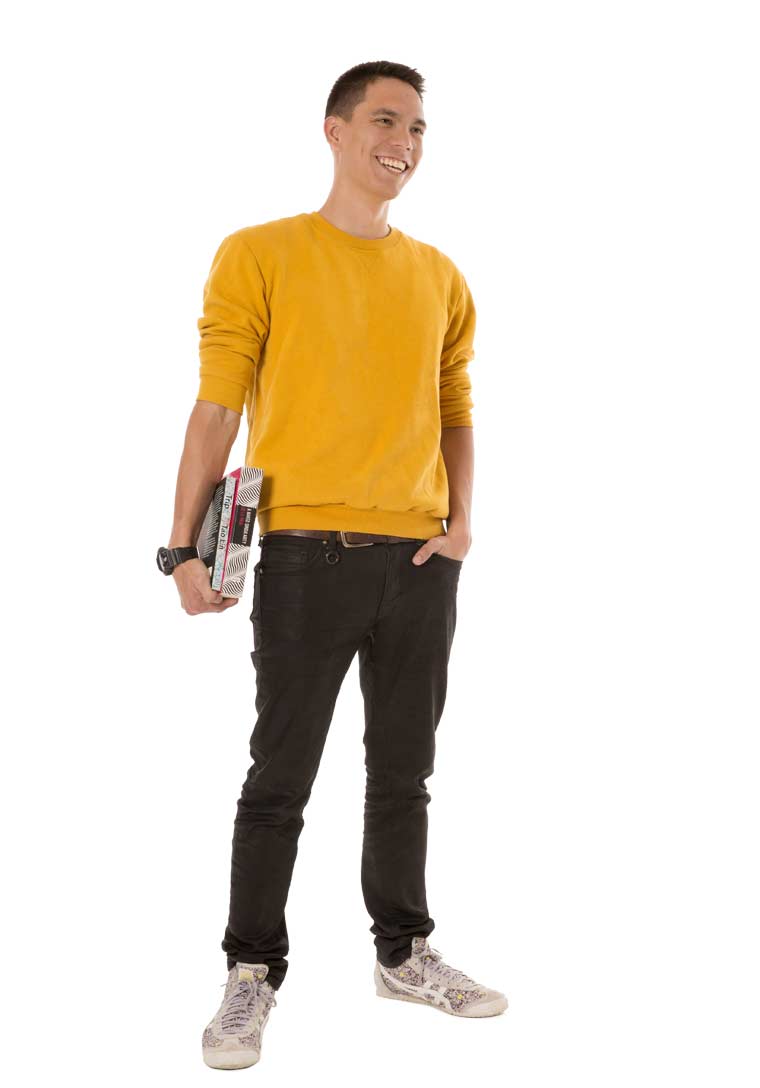 "Preparing to work in tech can be difficult, opaque, and daunting. As a career mentor, I'm available to help SLC students as they get ready for interviews, because the demanding nature of that process is still very fresh in my mind."
THEN: Entered the College with a strong interest in theatre and music, but shifted his focus to computer science and literature partway through his studies.
NOW: Employed as a software engineer at Amazon on the Kindle marketing team, where he works on book recommendation algorithms.
THEN: Challenged by hard, ambiguous problems in Michael Siff's computer science classes.
NOW: "That's my job every day," Warkus says, "being responsible for understanding and defining the problem itself."
THEN: Lived with friends in Slonim Woods and Andrews Court, cooking and watching films together, an experience Warkus describes as "a close-knit sense of self-selected community."
NOW: Lives in the Queen Anne neighborhood of Seattle with supportive and social roommates, including SLC classmate Geneva Baldauf '15.
THEN: Worked all four years as a campus sound technician, including gigs at live music events.
NOW: Attends live music shows—most recently Slothrust, a band formed at Sarah Lawrence for whom Warkus once did sound tech.
THEN: In addition to competing on the swimming and soccer teams, the Alice Stone Ilchman Scholar-Athlete played intercollegiate tennis all four years and still holds the Sarah Lawrence singles record for career victories.
NOW: Transitioned to endurance activities such as biking, running, and speed skating to undo the effects of spending long hours at a desk job.
THEN: Made his first gift in 2016, out of gratitude for the financial support he received at Sarah Lawrence.
NOW: A leadership-level young alumni donor. "I was only able to attend Sarah Lawrence because of a really generous grant, in addition to other financial aid. I thought of that as a debt that could be repaid. It's only fair that others get the same opportunities I did."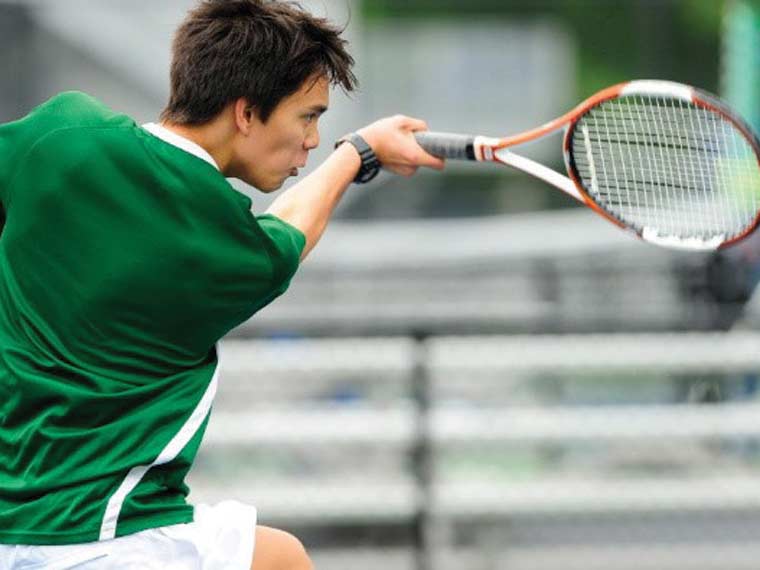 Warkus competed in three sports as a Sarah Lawrence Gryphon.