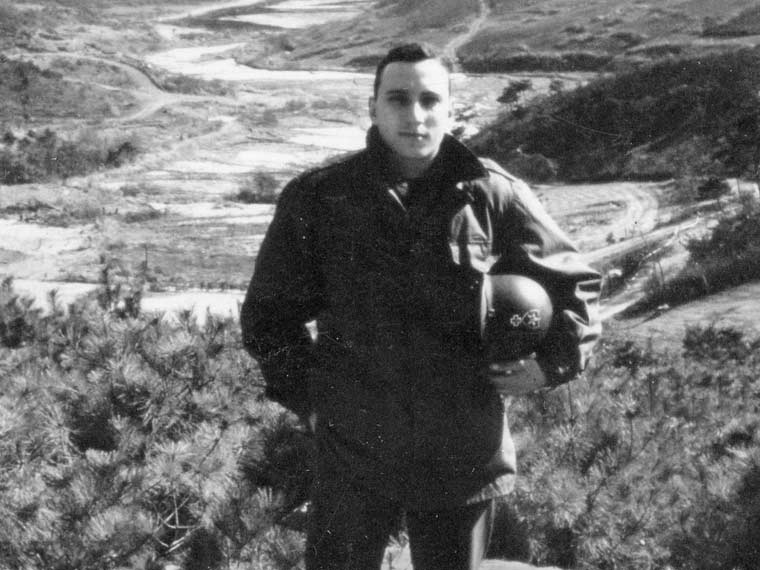 By the time Howard Goodman '49 arrived at Sarah Lawrence in the fall of 1946, he had already seen the world at its worst, from the deck of a Navy Atlanta-class cruiser in the South Pacific. He hoped that after he graduated he could find ways to make the world better.
Goodman had enlisted at the age of 17, immediately after finishing high school in Brooklyn in 1943, and the Navy sent him to an officer's training program at Harvard. But he left the program to serve as a boatswain's mate on the USS Reno. "I was determined not to miss the war," he explains.
Harvard's large lecture classes had not appealed to him, so, armed with the GI Bill andin the company of 35 other male WWII veterans, Goodman enrolled after the war at the small liberal arts college his older brother had told him about. Though hiscareer goal wasn't completely clear yet, "I was interested in and intrigued by psychology and the interaction between and among people," he says. "I knew I wanted to work closely with others and ideally wanted to work for an organization that was doing some good in the world."
Soon after graduation, Goodman joined that organization—the American Red Cross—and spent 40 years there, many of them overseas, serving US military personnel and providing humanitarian aid in places and times of human conflict andnatural disaster. He made sure he didn't miss the wars that followed his own either, working in combat zonesin Korea, Vietnam, Cambodia, and Laos. When the North Koreans released 900 prisoners of war in 1953, he escorted them back to the United States.
"Seeing them reunited with their families was a moment of almost indescribable happiness and vulnerability," he says. "It was one of the most powerful events I have ever seen, and the emotion has stayed with me all of these years."