Melissa Barrett MFA '07
Moon on Roam
Poetry / Gold Wake Press Collective, 2019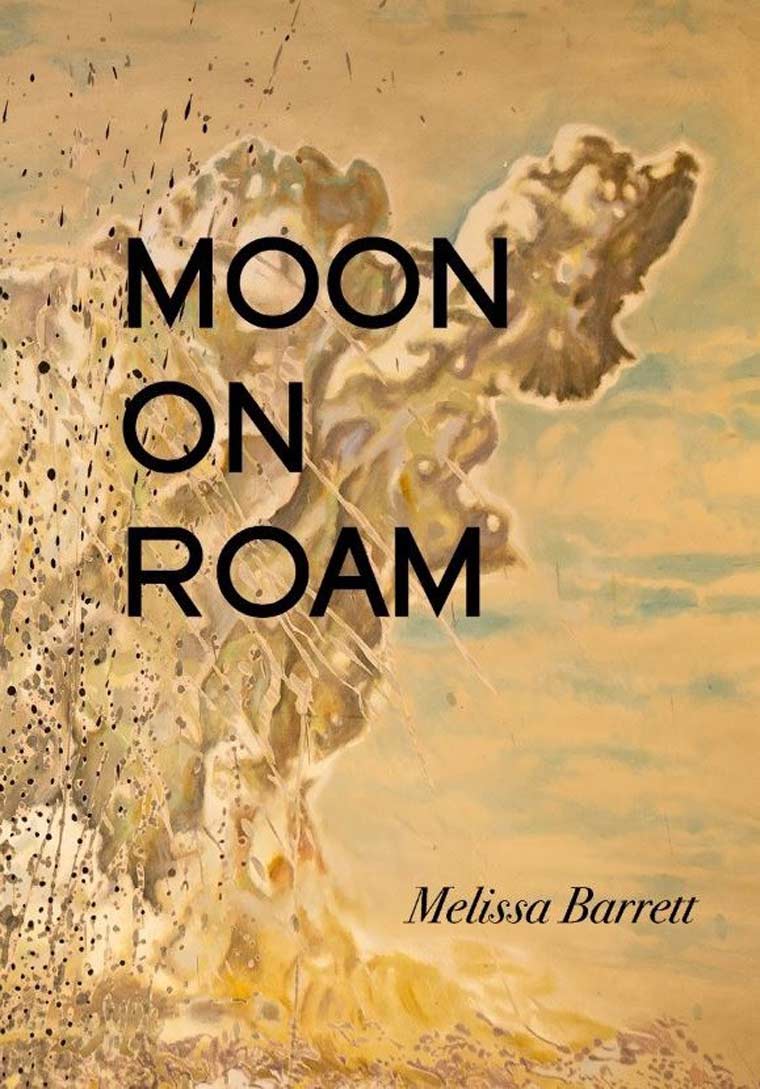 Embracing a playful style, Barrett's first collection surprises with juxtapositions, inversions, reinventions, and palindromes—such as "Lived on Decaf, Faced No Devil," which begins with the history of umbrellas and becomes an examination of history and time.
---
Nan Bauer-Maglin '63 (editor)
Widows' Words: Women Write on the Experience of Grief, The First Year, TheLong Haul, and Everything in Between
Essays / Rutgers University Press, 2019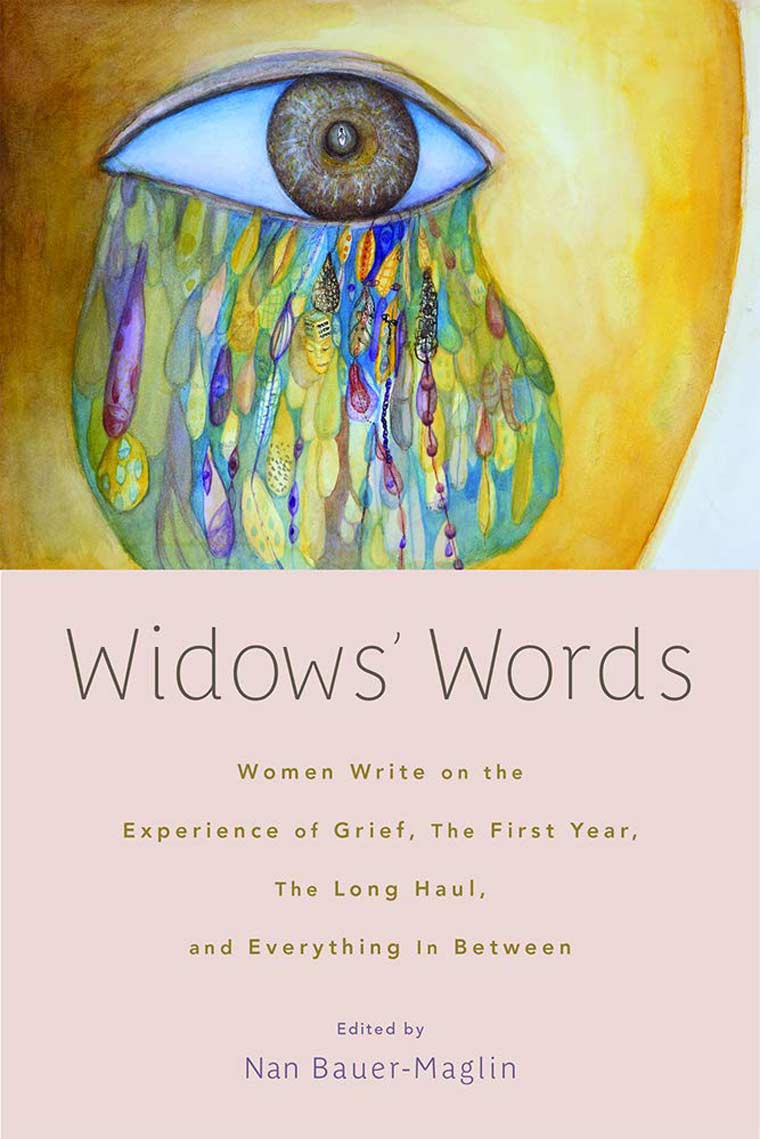 In this collection, 43 women explore widowhood with authenticity and eloquence. Editor Bauer-Maglin—whose own essay describes life after her husband's death from pancreatic and liver cancer—organizes the book into four sections: Expectant Widows, Recent Widows, Long-Time Widows, and Unique Takes or Digging Deeper.
---
Brian Birnbaum MFA '15
Emerald City
Fiction / Dead Rabbits Books, 2019
Benison Behrenreich is the hearing son of deaf royalty. His father, CEO of a multimillion-dollar deaf access agency, has bribed college officials for Benison's spot on their powerhouse basketball team, where he struggles to prove himself. When Benison's father is arrested for defrauding government subsidies, the Behrenreichs are left vulnerable to the company's ruthless backers.
---
Stephanie R. Brody '76, Frances Arnold '73 (co-editors)
Psychoanalytic Perspectives on Women and Their Experience of Desire, Ambition, and Leadership
Psychology / Routledge, 2019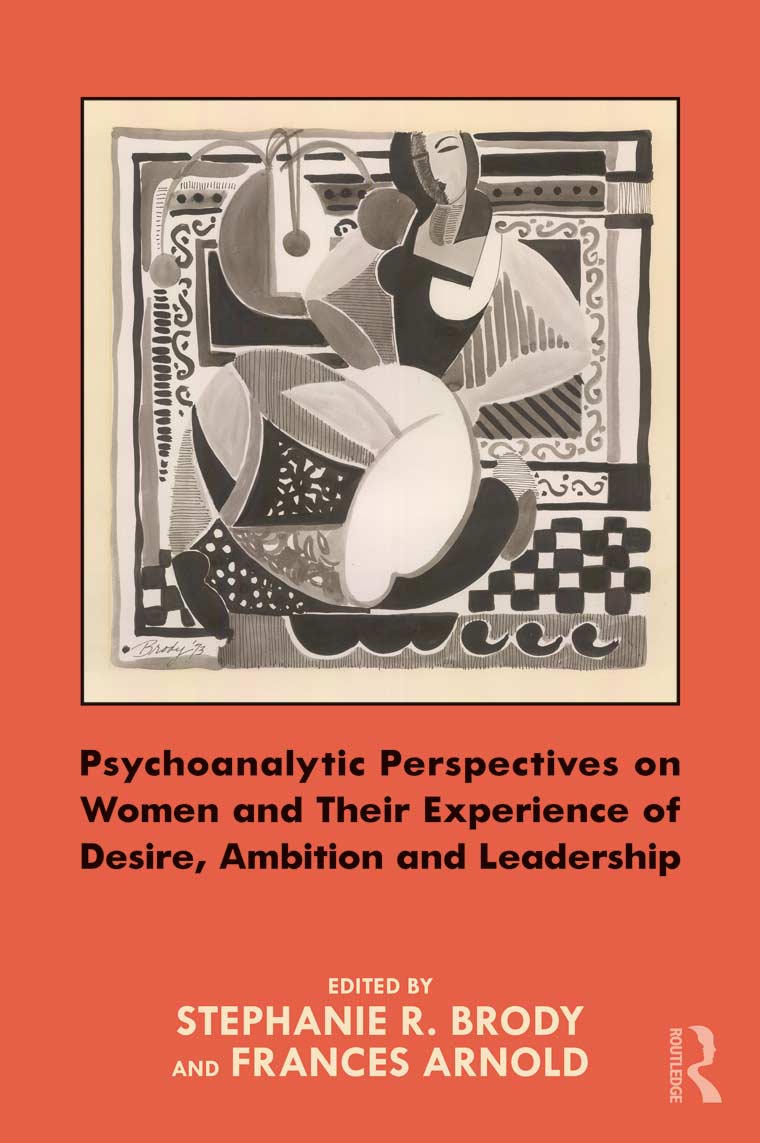 Psychoanalysis has long struggled with its ideas about women. In this book, contributors bring together clinical psychoanalysis, sociopolitical context, and understanding of gender to offer a fresh perspective on desire, ambition, and leadership and the impact on women's identity, authority, and satisfaction.
---
Katy Butler '71
The Art of Dying Well: A Practical Guide to a Good End of Life
Self-Help / Scribner, 2019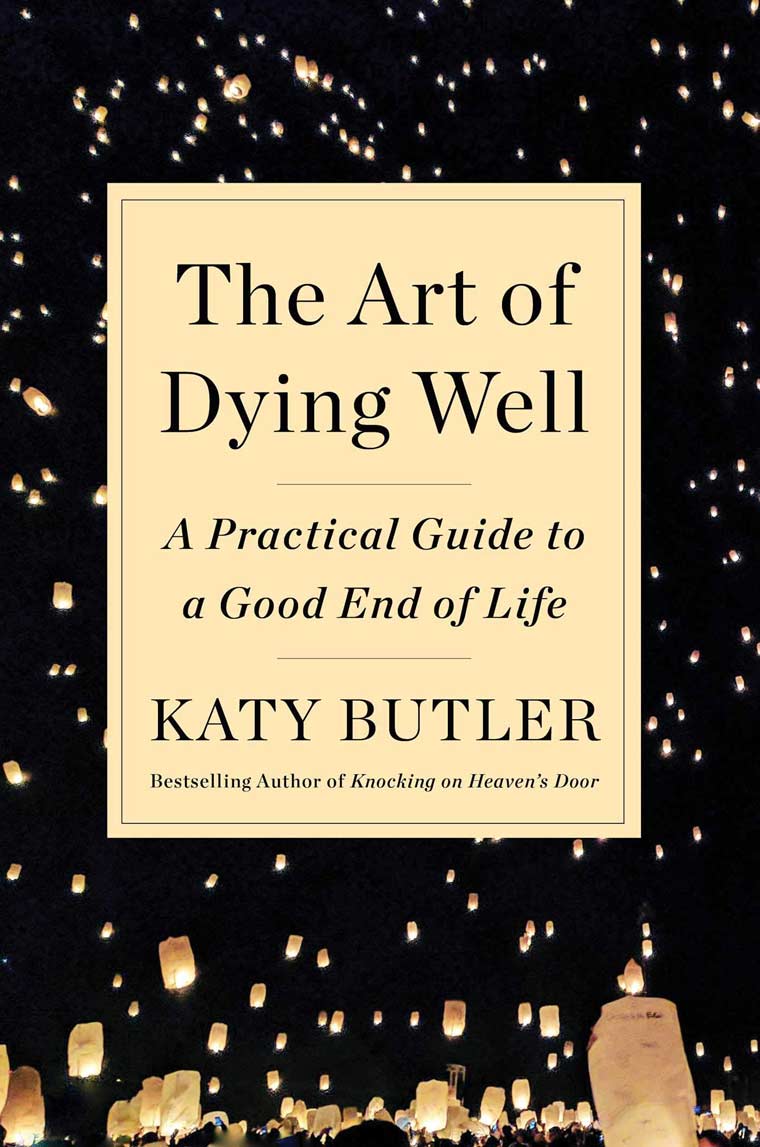 A thoroughly researched guide to maintaining a high quality of life—from resilient old age to the first inklings of a serious illness to the final breath—by The New York Times best-selling author of Knocking on Heaven's Door. A thought leader in the movement for medical reform, Butler shows how to get the best from the health care system and how to make a "good death" more likely.
---
Kheryn Callender '11
Queen of the Conquered
Fiction / Orbit, 2019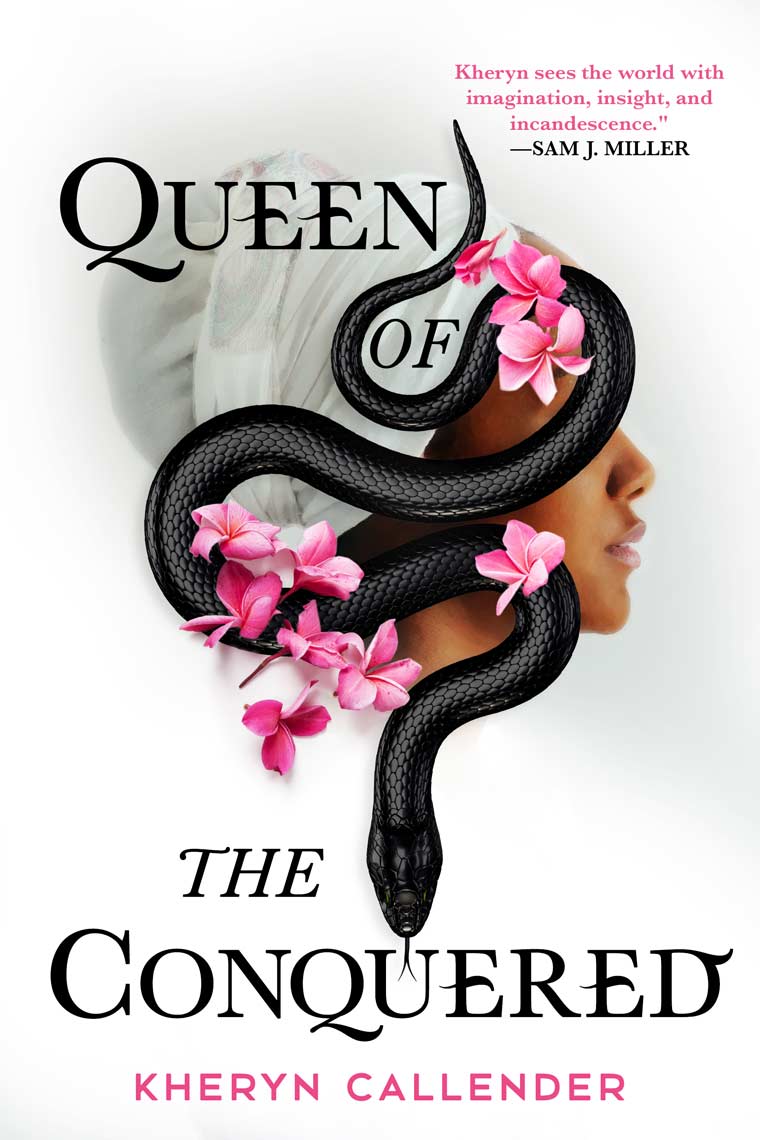 In the first novel of the series Islands of Blood and Storm, Sigourney Rose is the only surviving daughter of a noble lineage in a Caribbean-inspired fantasy world embattled by colonial oppression. When she was a child, her family was murdered by the islands' colonizers, who have massacred and enslaved generations of her people. Now, Sigourney is ready to exact her revenge.
---
Ann Cefola '81, MFA '97 (translator)
The Hero
Poetry / Chax Press, 2018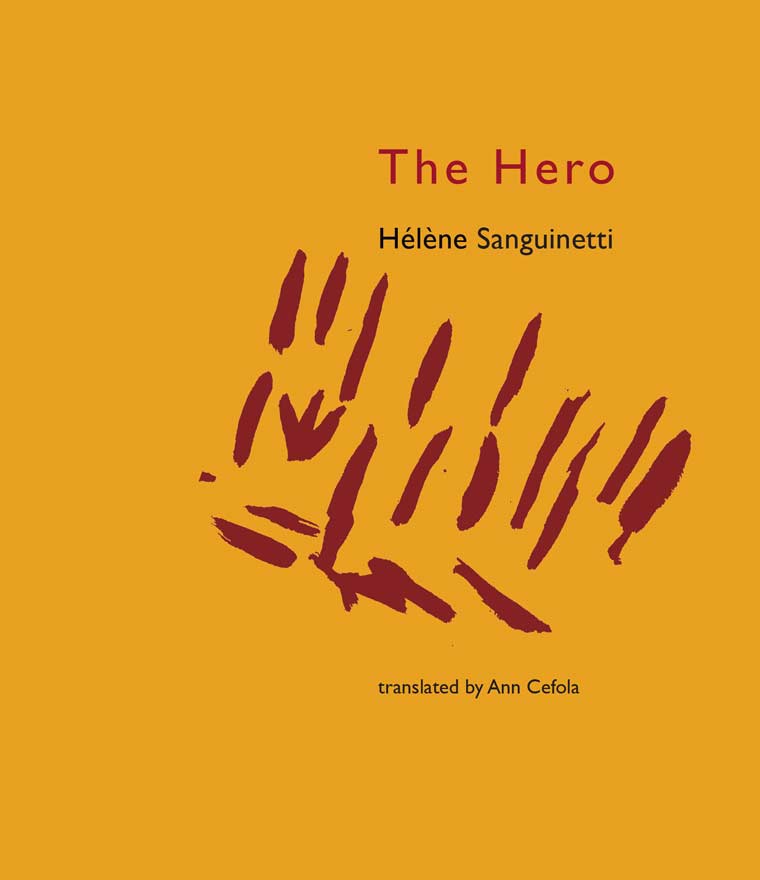 Translated by Cefola from French to English, Hélene Sanguinetti's book-length poem explores the delusions of war and takes on the archetype of the hero from every angle. Acclaimed poet and translator Cole Swensen calls Cefola's work "splendidly nuanced," noting that it is "a rare case in which nothing at all is lost."
---
Adam Chandler MFA '09
Drive-Thru Dreams: A Journey Through the Heart of America's Fast-Food Kingdom
Nonfiction / Flatiron Books (Macmillan), 2019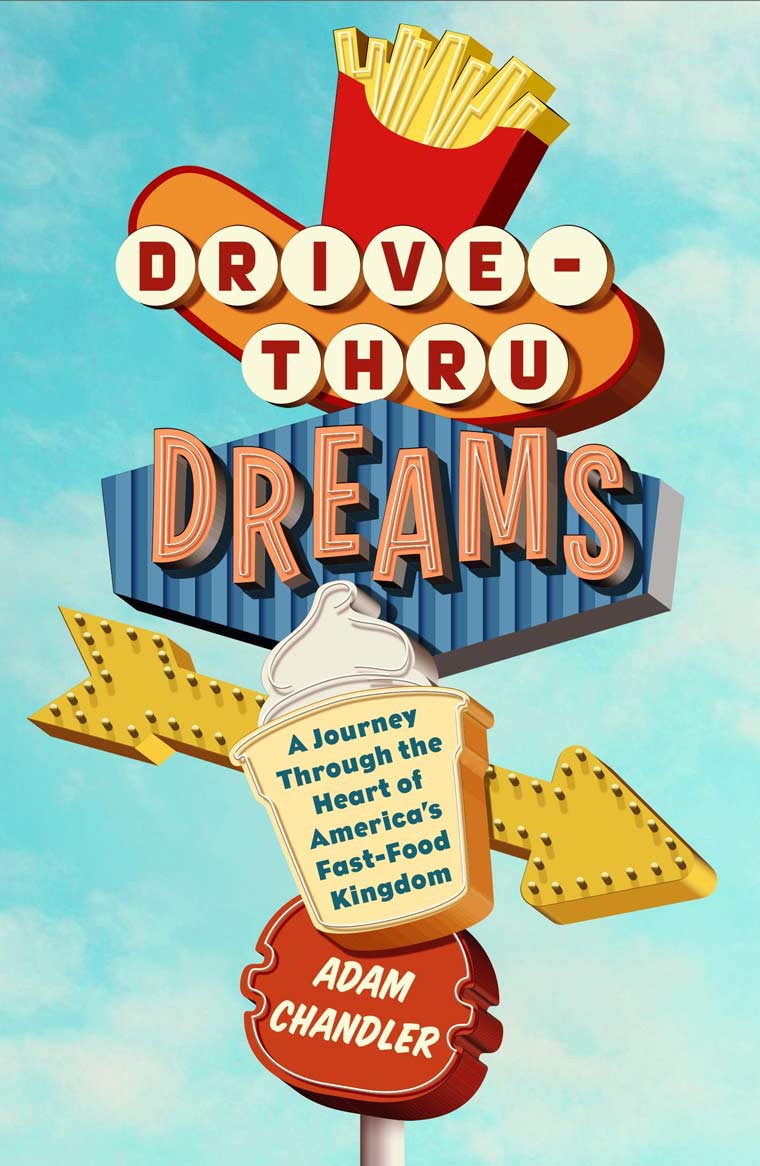 The dark underbelly of the fast-food industry's largest players has long been characterized as impersonal, greedy, corporate, and worse. But, in unexpected ways, fast food is also deeply personal and emblematic of a larger-than-life image of America. Chandler reveals the complexities of this industry through heartfelt anecdotes and fascinating trivia as well as interviews with fans, executives, and workers.
---
Clay McLeod Chapman '00
The Remaking
Fiction / Quirk Books, 2019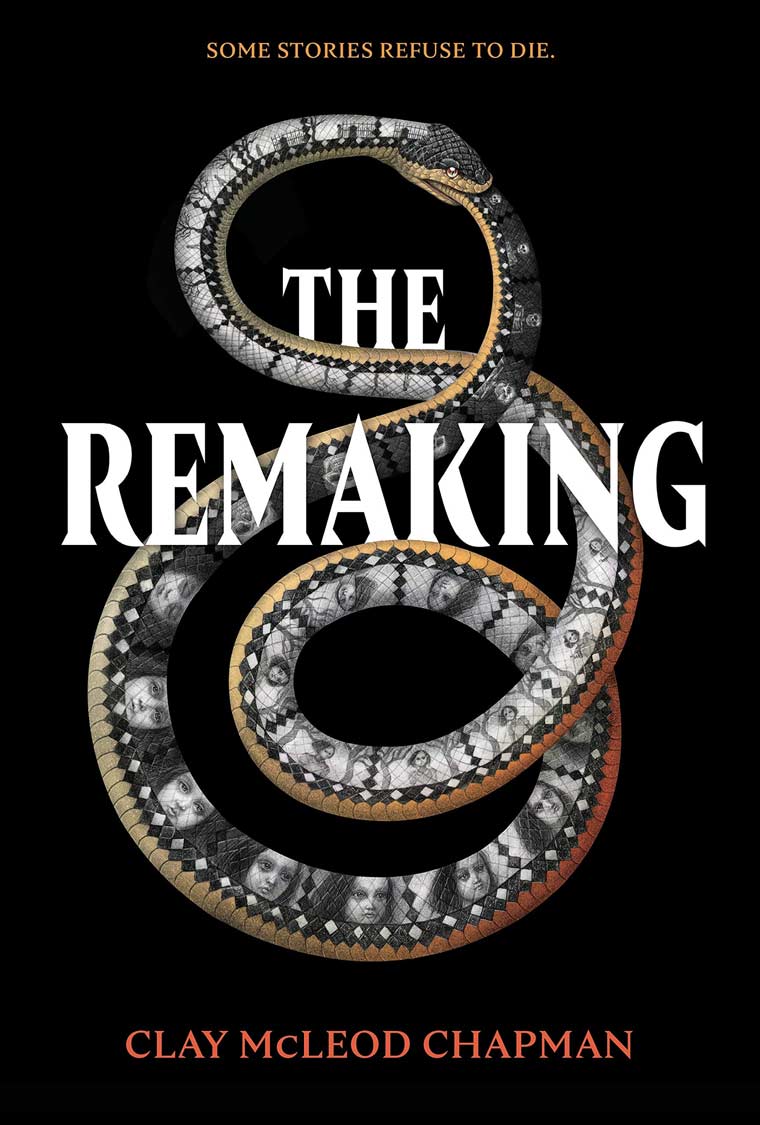 Amber Pendleton is cast as the daughter of a witch in a '70s horror movie. Her experiences on that set and its meta-remake in the '90s ripple through pop culture, ruining her life and career when she becomes the target of a witch hunt. Amber's best chance to break the cycle of horror comes when a true-crime investigator tracks her down to interview her for his popular podcast.
---
Cynthia Cruz MFA '99 (editor)
Other Musics: New Latina Poetry
Poetry / University of Oklahoma Press, 2019
This collection features 15 Latina poets from remarkably varied class, ethnic, occupational, and educational backgrounds, including an artist statement by each. Cruz says the poets are creating "a new kind of music" that embraces the "in-between" of the bicultural world Latina women must straddle.
---
Nicole Dennis-Benn MFA '12
Patsy
Fiction / Liveright (W. W. Norton), 2019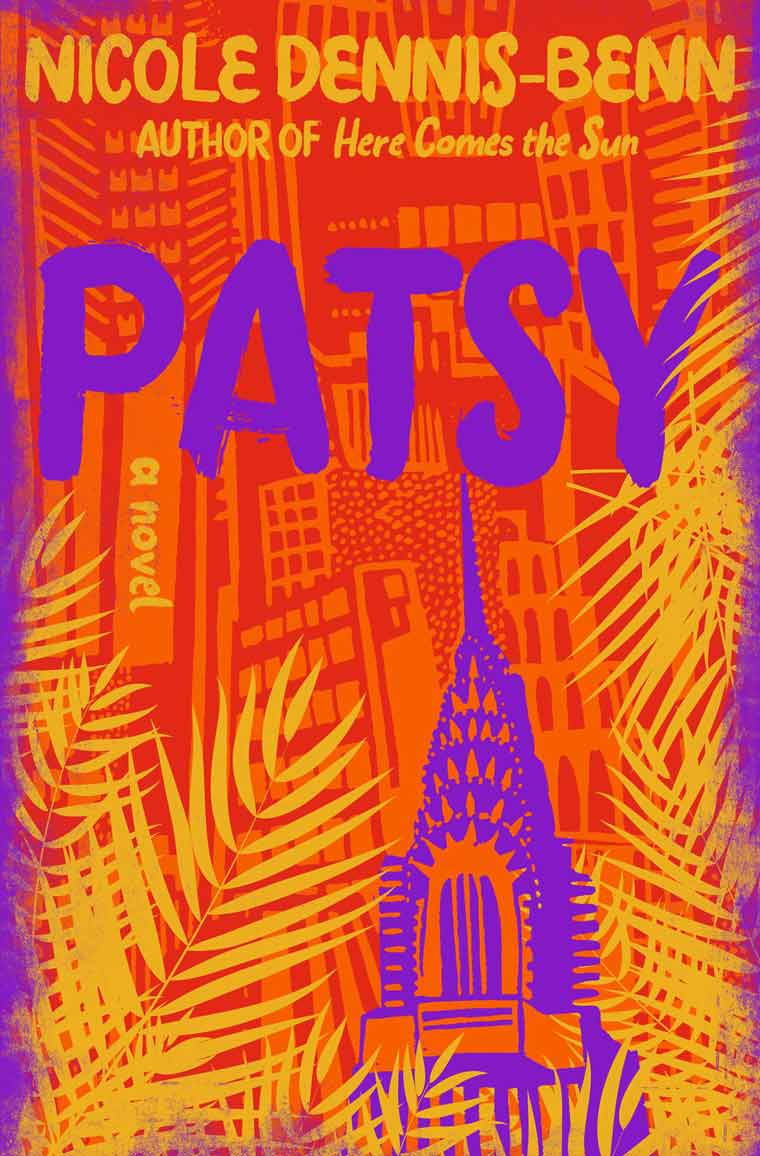 Patsy gets her visa to America after years of yearning to leave the beautiful but impoverished Jamaican town where she was raised. Patsy's plans don't include her mother—or even her 5-year-old daughter. Patsy longs to be reunited with her oldest friend, whose letters arrive from New York steeped in the promise of a happier life and the possible rekindling of their love. But when Patsy arrives in Brooklyn, America is not as the treasured letters described.
---
Heidi Diehl '03
Lifelines
Fiction / Houghton Mifflin, 2019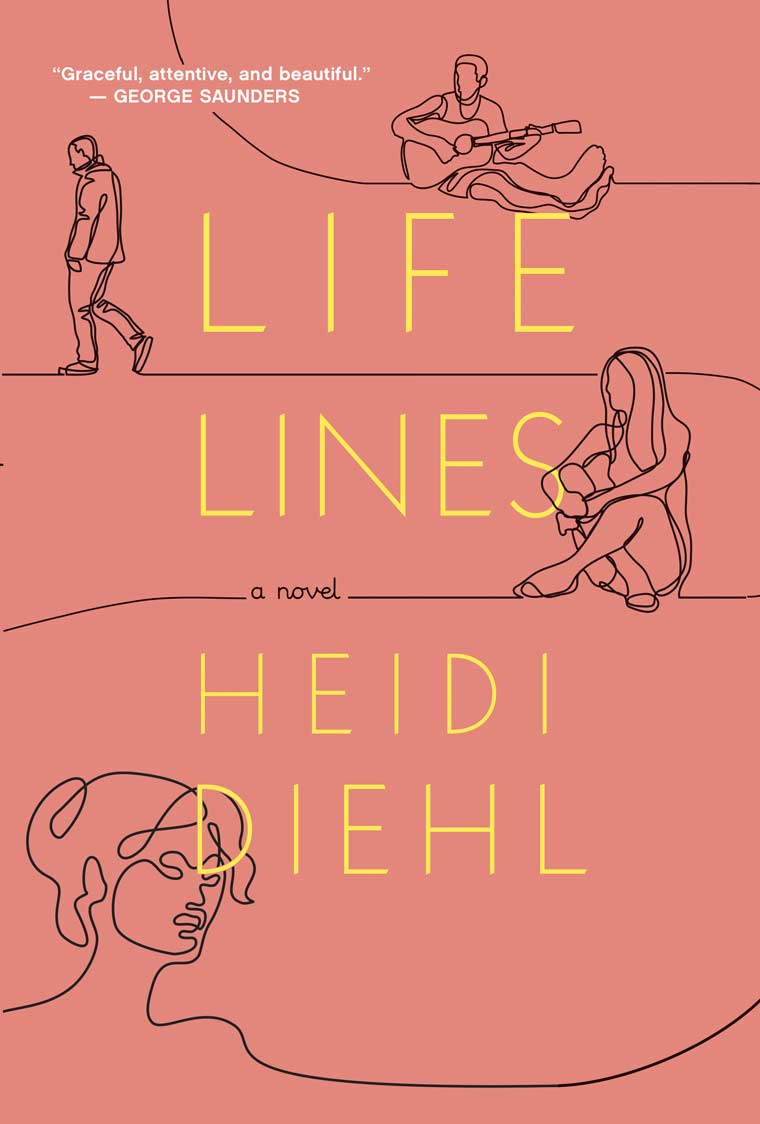 In Diehl's sweeping debut novel, an American artist returns to Germany where, decades earlier, she fell in love and bore a child. Louise travels back to Düsseldorf to attend her former mother-in-law's funeral, where she confronts her past and the unbreakable bonds of family. O Magazine named Lifelines one of the best books by women for summer 2019.
---
Alex Dimitrov MFA '09 (co-author)
Astro Poets: Your Guides to the Zodiac
Astrology / Flatiron Books (Macmillan), 2019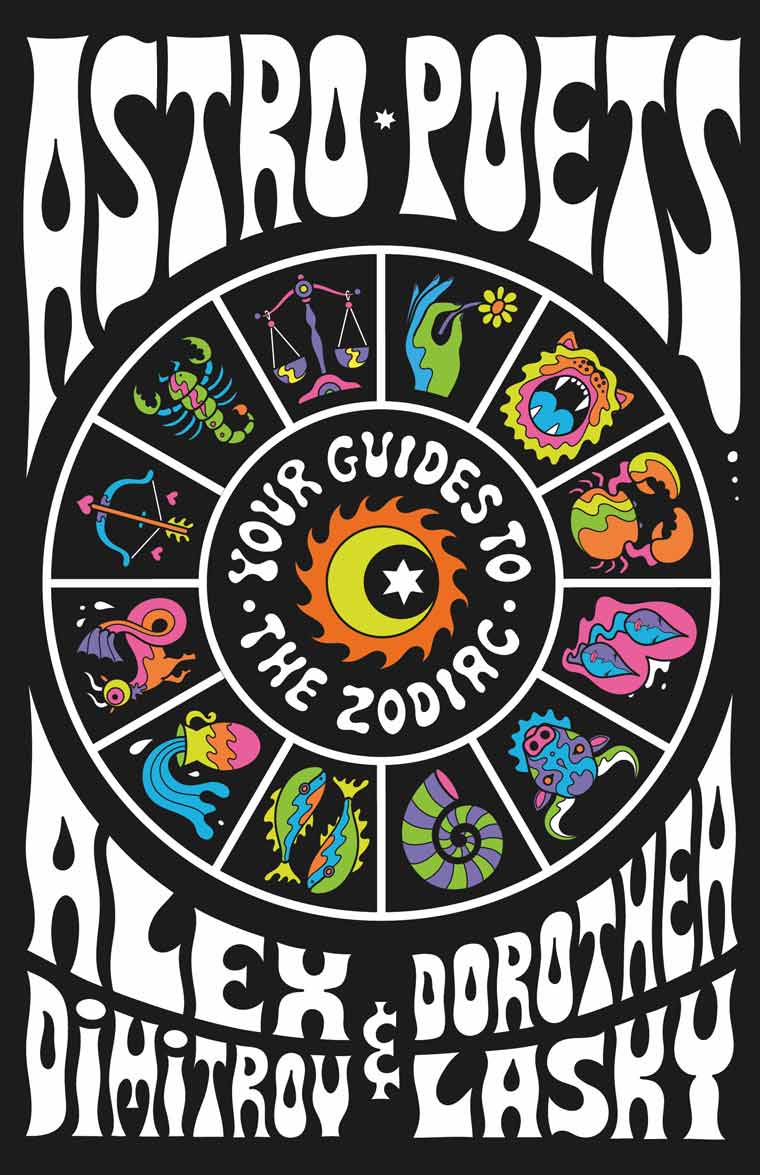 Full of insight, advice, and humor, the Astro Poets' brand of astrological flavor has made them Twitter sensations. Their long-awaited first book is in the grand tradition of Linda Goodman's Sun Signs, but made for the world we live in today.
---
Nana Dooreck '09 (pen name: N.D. Chan)
Saved as Draft: Stories of Self-Discovery Through Letters & Notes
Memoir / Friesen Press, 2019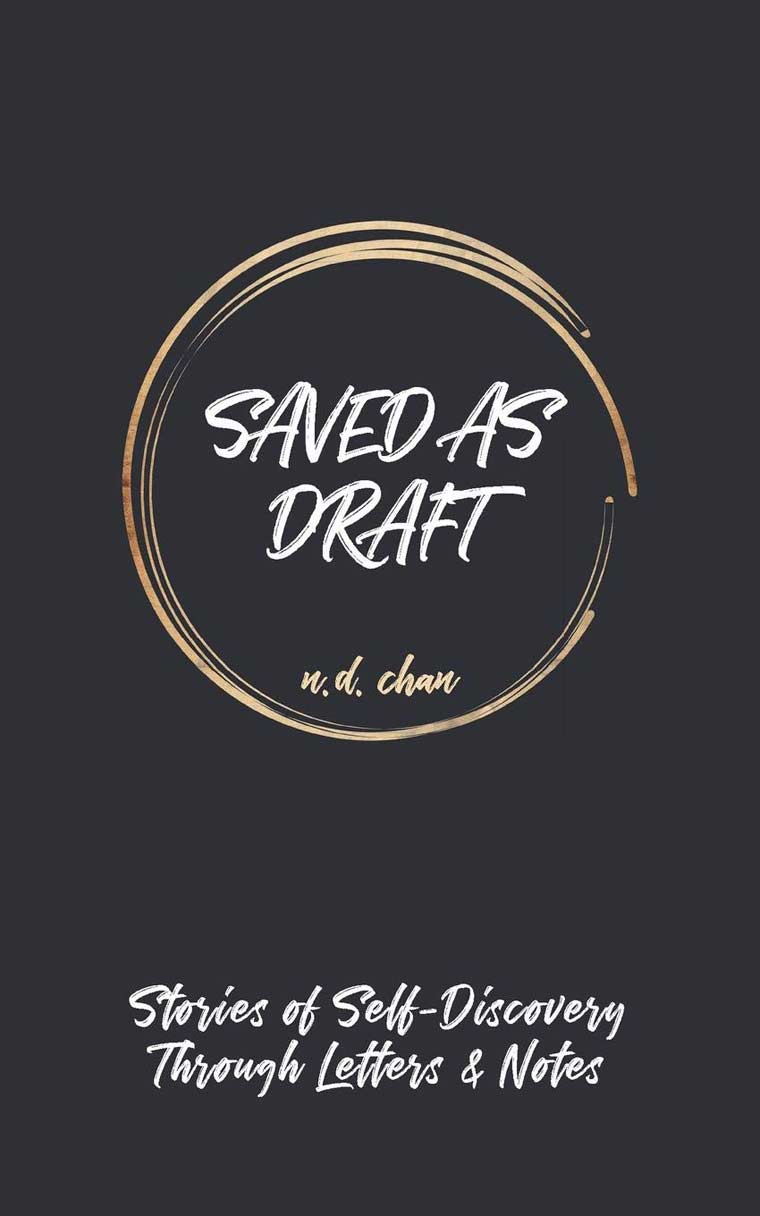 Born in Chinatown, New York, Chan was sent to China after her father was murdered in a random street shooting. Chan lived with her grandparents in Guangzhou until her mother married a dentist, became a successful businesswoman, and sent for her. Life should have been happy in the privileged enclave of Long Island, but with a distant mother and a feeling that she no longer belonged, Chan began to look for acceptance elsewhere.
---
Koshin Paley Ellison MFA '99
Wholehearted: Slow Down, Help Out, Wake Up
Spirituality / Wisdom Publications, 2019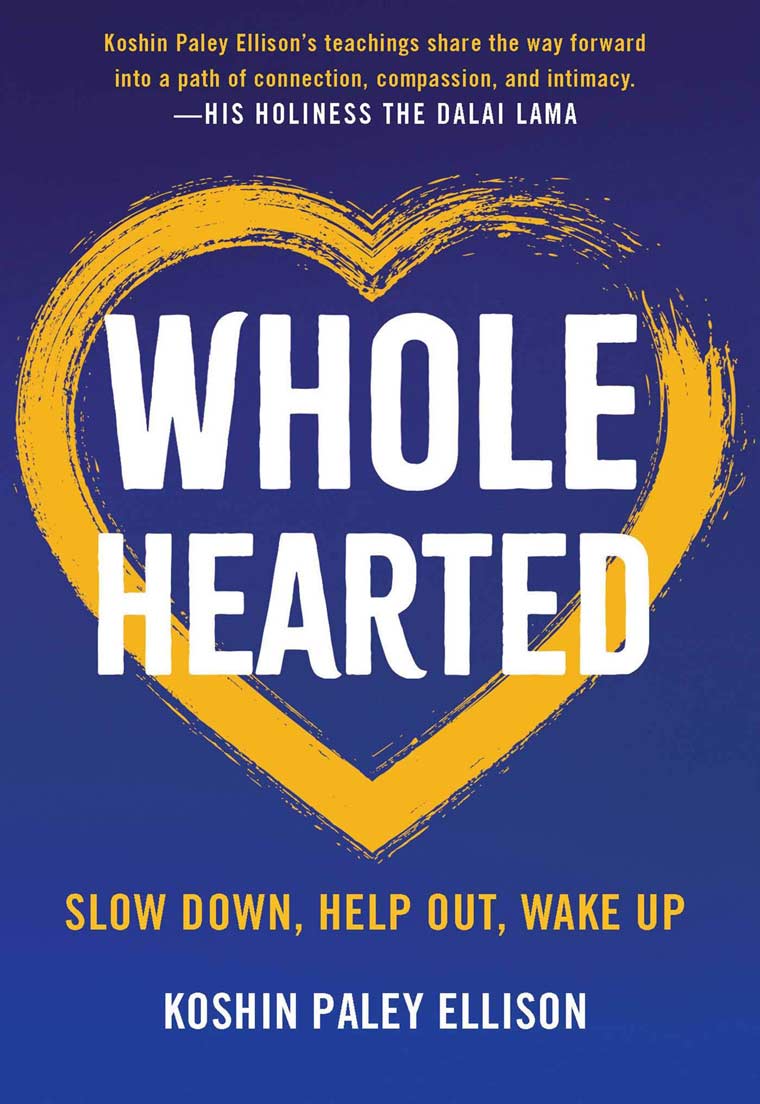 Ellison, Zen teacher and psychotherapist, draws from the Zen precepts and his own life and practice to teach readers how to explore core values, identify hurtful mental habits, and overcome isolation.
---
Robert Fanning MFA '97
Severance
Poetry / Salmon Press, 2019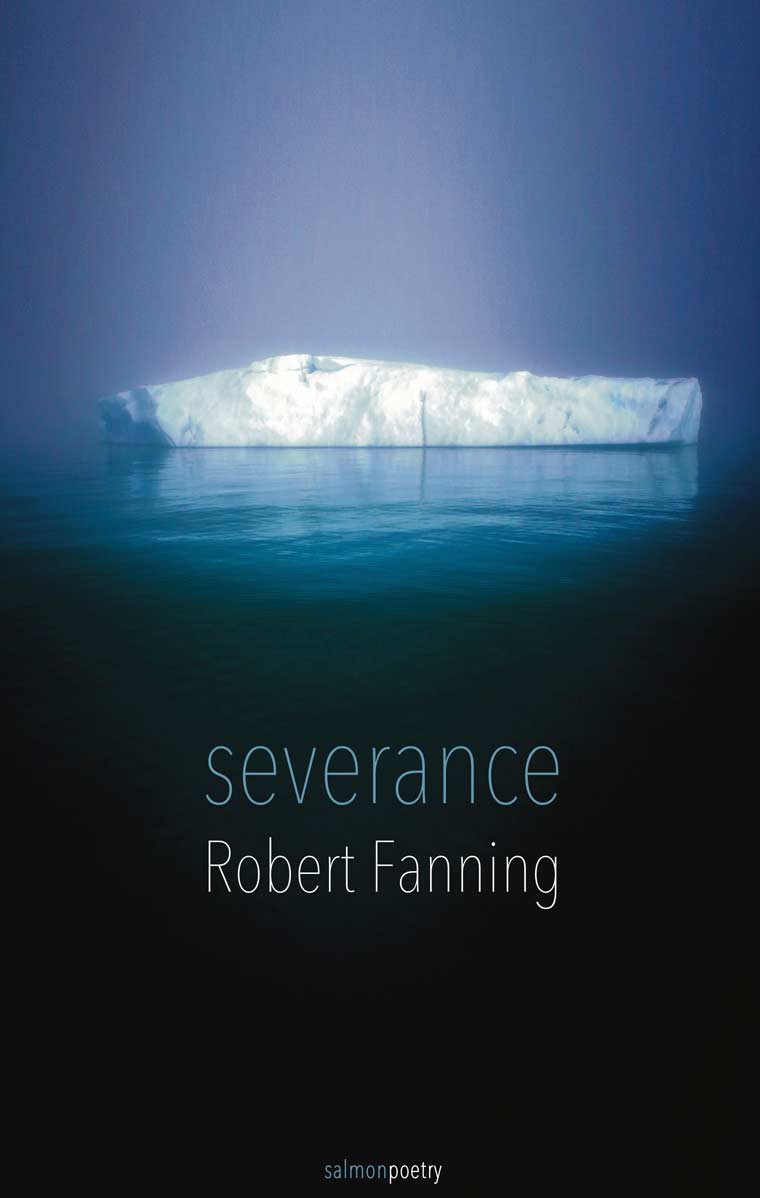 In his fourth full-length collection, Fanning takes a dramatic leap into a liminal world. Poems follow two marionettes—Professor and Grief—who search for a life untethered and authentic.
---
Kit Frick '04
All Eyes on Us
Young Adult Fiction / Margaret K. McElderry Books (Simon & Schuster), 2019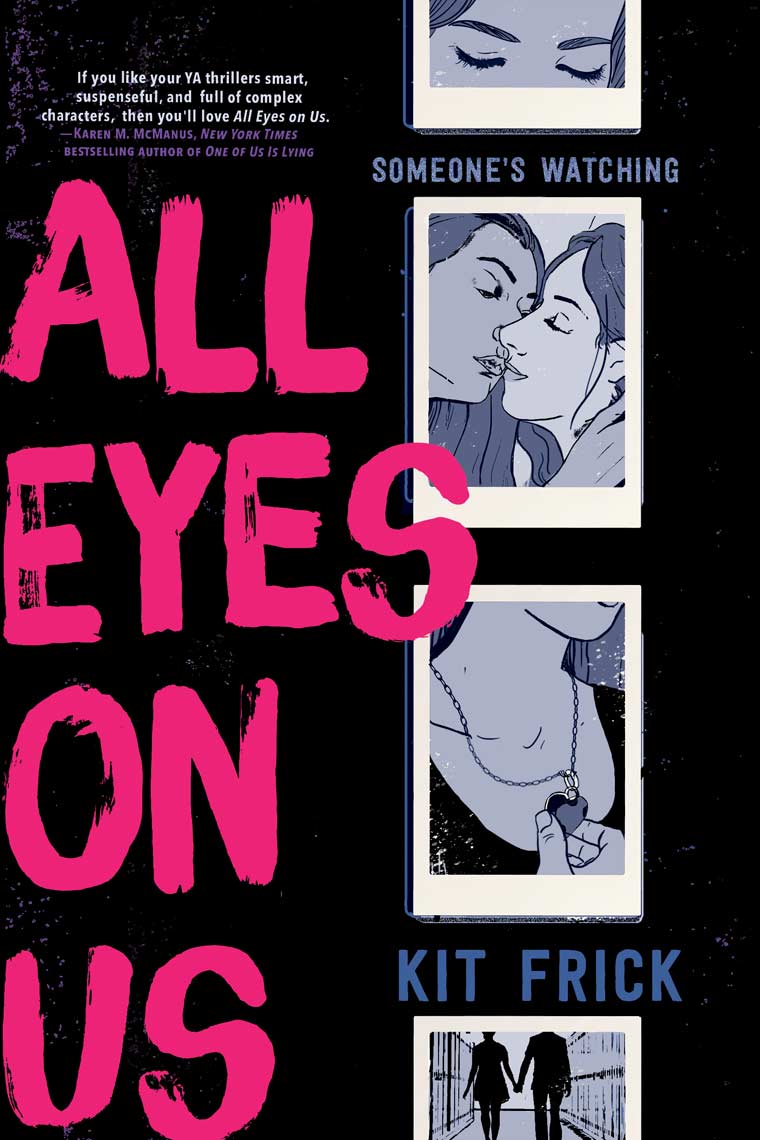 Rosalie Bell is fighting to remain true to herself and her girlfriend—while concealing her identity from her Christian fundamentalist parents. After years spent in and out of conversion "therapy," her own safety is her top priority. But maintaining a fake, straight relationship is killing her from the inside.
---
Kathryn Gillespie '06
The Cow with Ear Tag #1389
Nonfiction / University of Chicago Press, 2018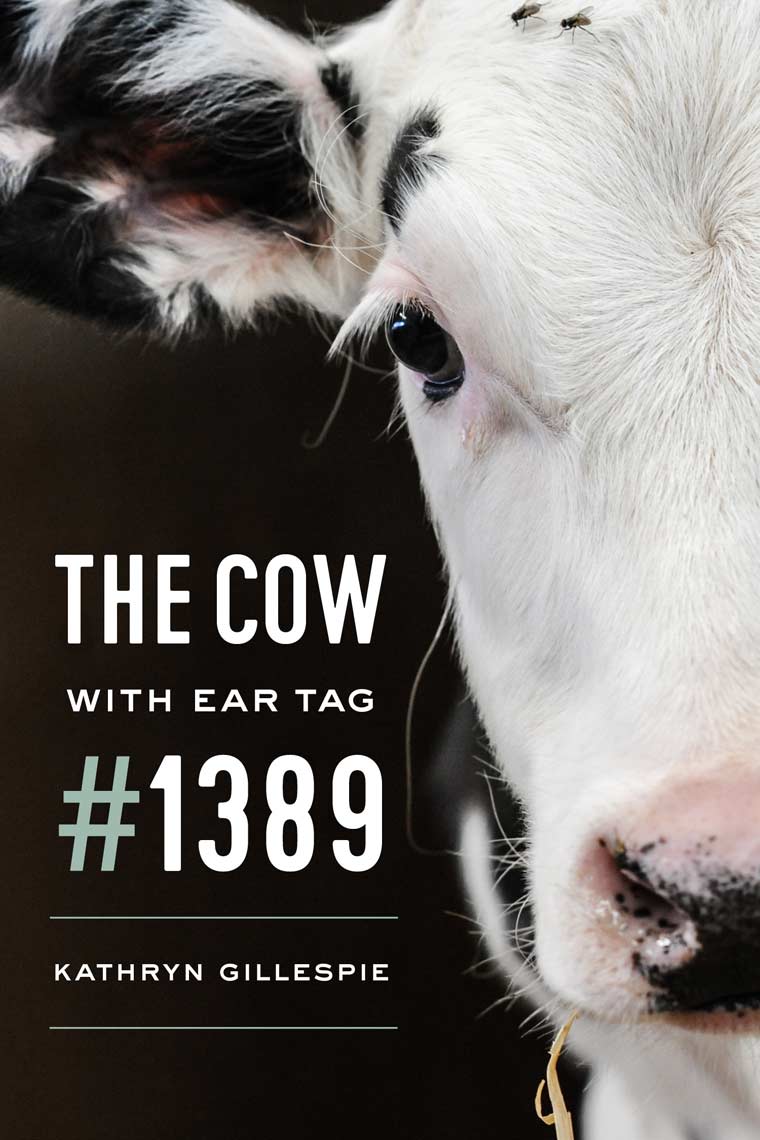 Following the life cycles of individual animals, Gillespie explores how the seemingly benign practice of raising animals for milk is just one link in a chain that affects livestock across the agricultural spectrum. Gillespie takes readers to farms, auction yards, slaughterhouses, and even rendering plants, empathetically making their lives and suffering very real.
---
Julien Gorbach '93
The Notorious Ben Hecht: Iconoclastic Writer and Militant Zionist
Biography / Purdue University Press, 2019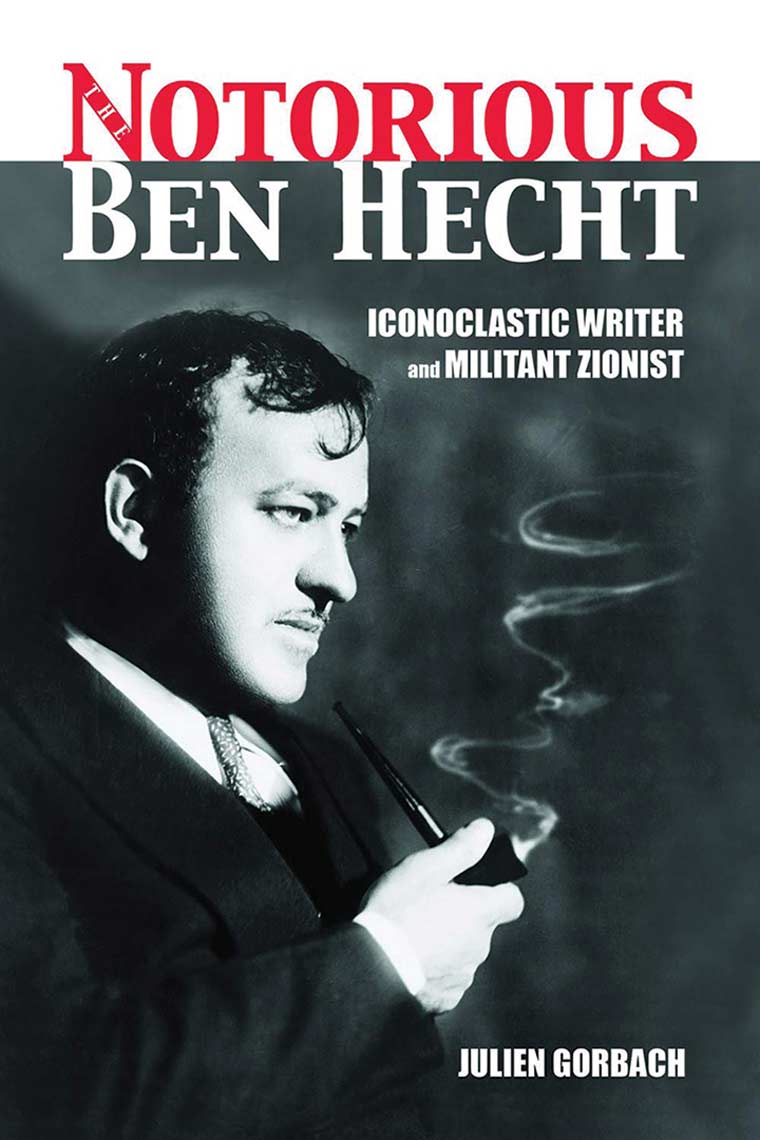 During the 1940s, writer Ben Hecht earned admiration as a humanitarian and vilification as an extremist. He leveraged his talents and celebrity connections to pressure the Roosevelt administration for an Allied plan to rescue Europe's Jews. Then, after the war, he became notorious for partnering with the mobster Mickey Cohen to smuggle weapons to Palestine in the fight for a Jewish state.
---
Anna Hezel '11
Lasagna: A Baked Pasta Cookbook
Cookbook / Clarkson Potter, 2019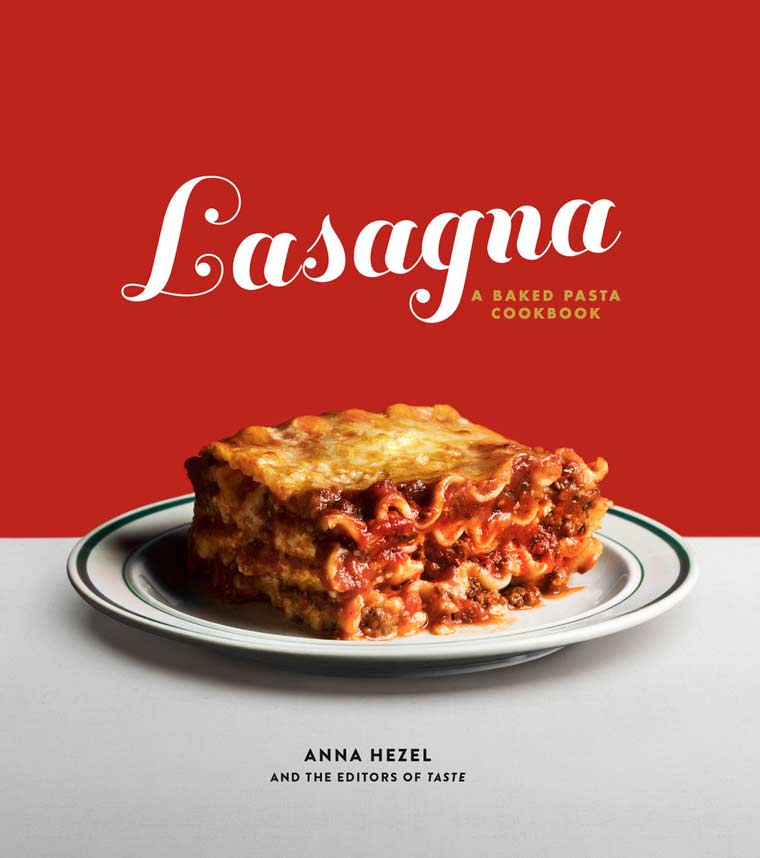 In addition to a lasagna recipe for every occasion, Hezel includes side-dish ideas for each, including the perfect iceberg lettuce salad, pillowy garlic knots, and a tiramisu for the 21st century. A baked pasta chapter also delivers non-lasagna showstoppers, like timpano.
---
Jane Stanton Hoagland '68 (pen name: Jane Stanton Hitchcock)
Bluff
Mystery / Poisoned Pen Press, 2019
One-time socialite Maud Warner bluffs her way through New York in pursuit of celebrity accountant Burt Sklar, the man she believes stole her mother's fortune and left her family in ruins. Her fervent passion for poker has taught Maud that she can turn weakness into strength to take advantage of people who think they are taking advantage of her.
---
Joni Marie Iraci '13 CCE
Reinventing Jenna Rose
Fiction / Fat Dog Books, 2019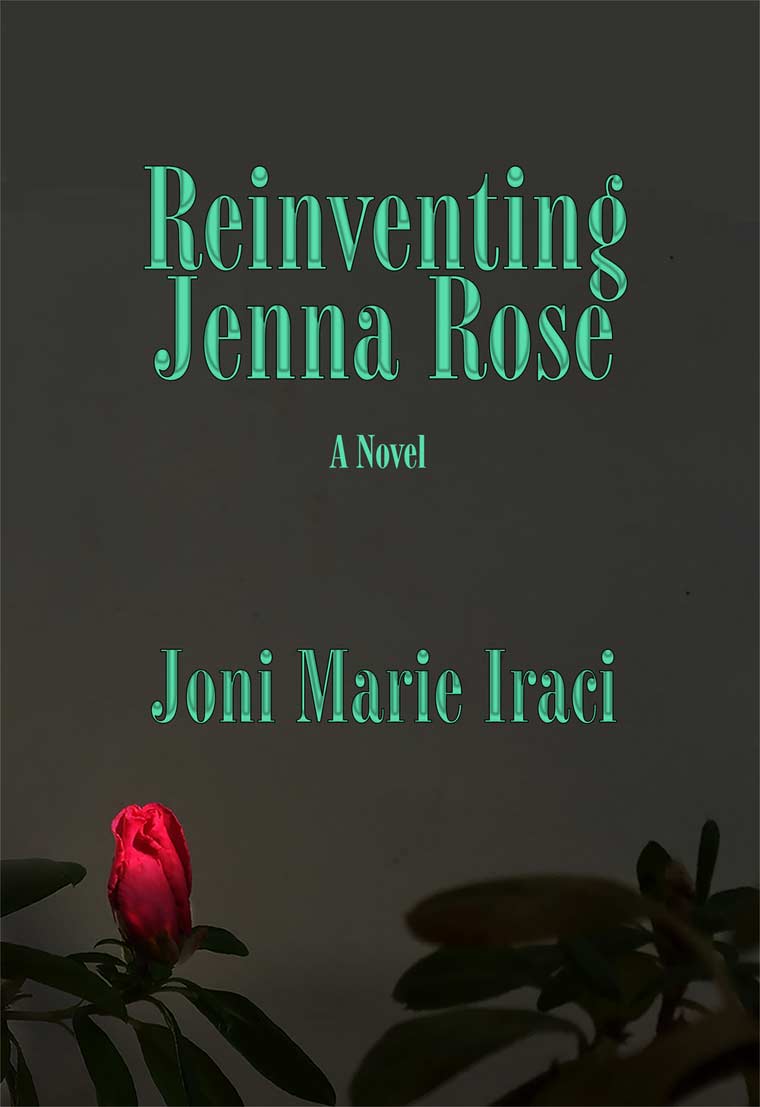 Left alone after her parent's divorce, Jenna uncovers evidence of an affluent grandmother living in New York City. Without telling a soul, she decides to board a plane and travel across the country—kicking off a multigenerational family saga and legal thriller.
---
Meg Jensen '85
The Art and Science of Trauma and the Autobiographical: Negotiated Truths
Nonfiction / Palgrave Macmillan, 2019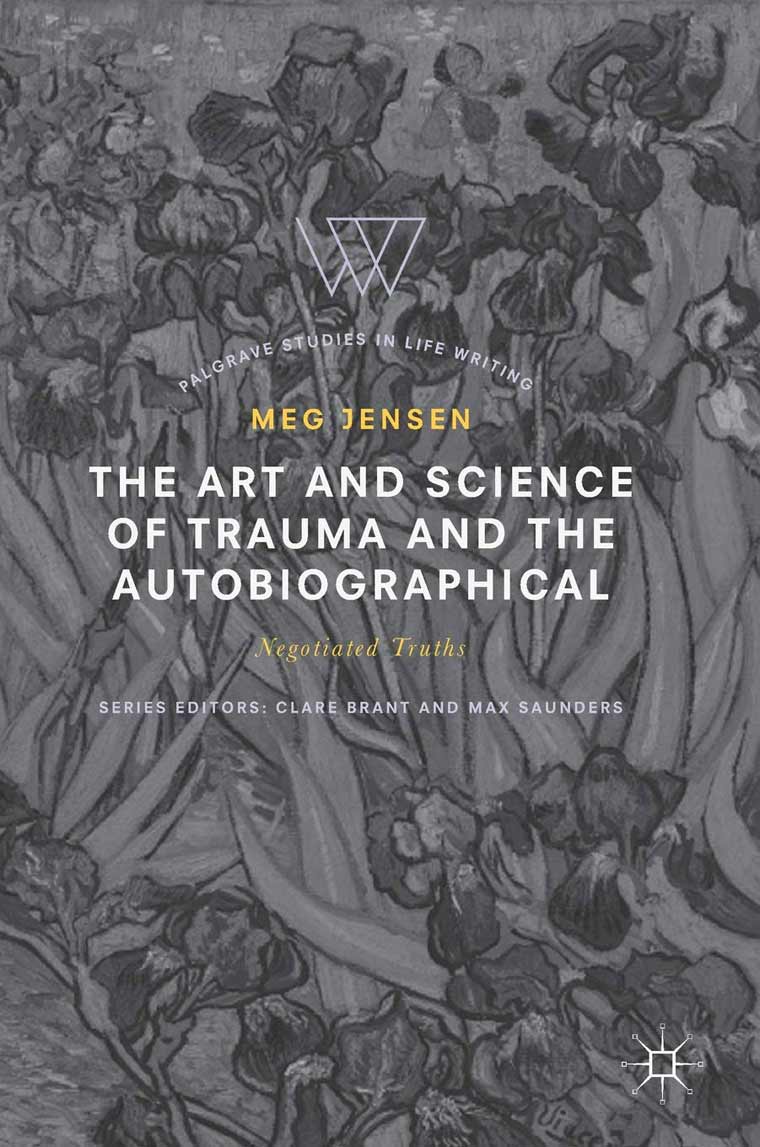 Jensen examines posttraumatic autobiographical projects—such as autobiographical fiction, prison poems, witness testimony, and war memorials—to highlight complex relationships between trauma, language, meaning, and selfhood, and with the science of trauma.
---
Kate Knapp Johnson '79, MFA '81
The Wind-Bike
Poetry / Scattering Skies Press, 2019
In highly industrialized times, Johnson offers readers the freedom that comes of a ride into the natural world, all while sharing insights into people along the way.
---
Paul Jolly '84
Why Ice Cream Trucks Play Christmas Songs
Poetry / Fernwood Press, 2018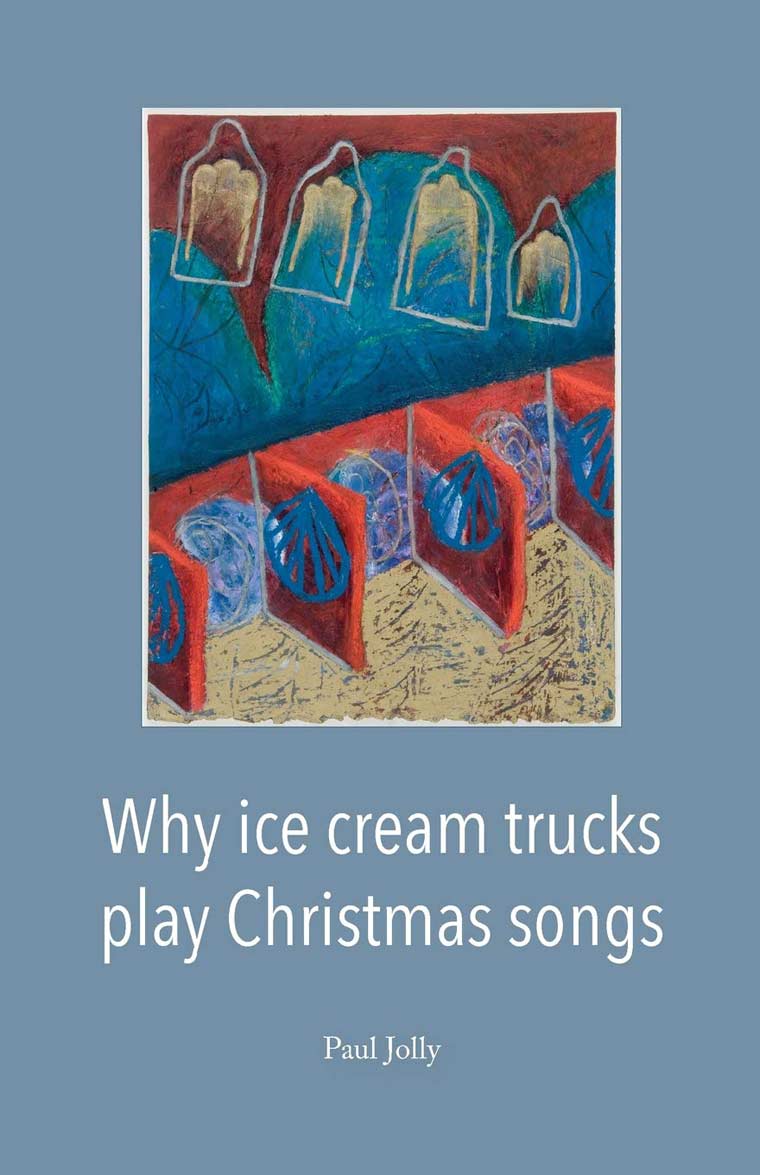 Jolly's collection rebels against reality. The stories seem familiar, but the words no longer say exactly what they're supposed to. Alice escapes from a pack of Disney scouts. Over-inflated cows float over a squadron of slugs. Ice cream trucks play Christmas songs. What if? How come? Why not?
---
Howie Kahn MFA '03
Becoming a Private Investigator
Nonfiction / Simon & Schuster, 2019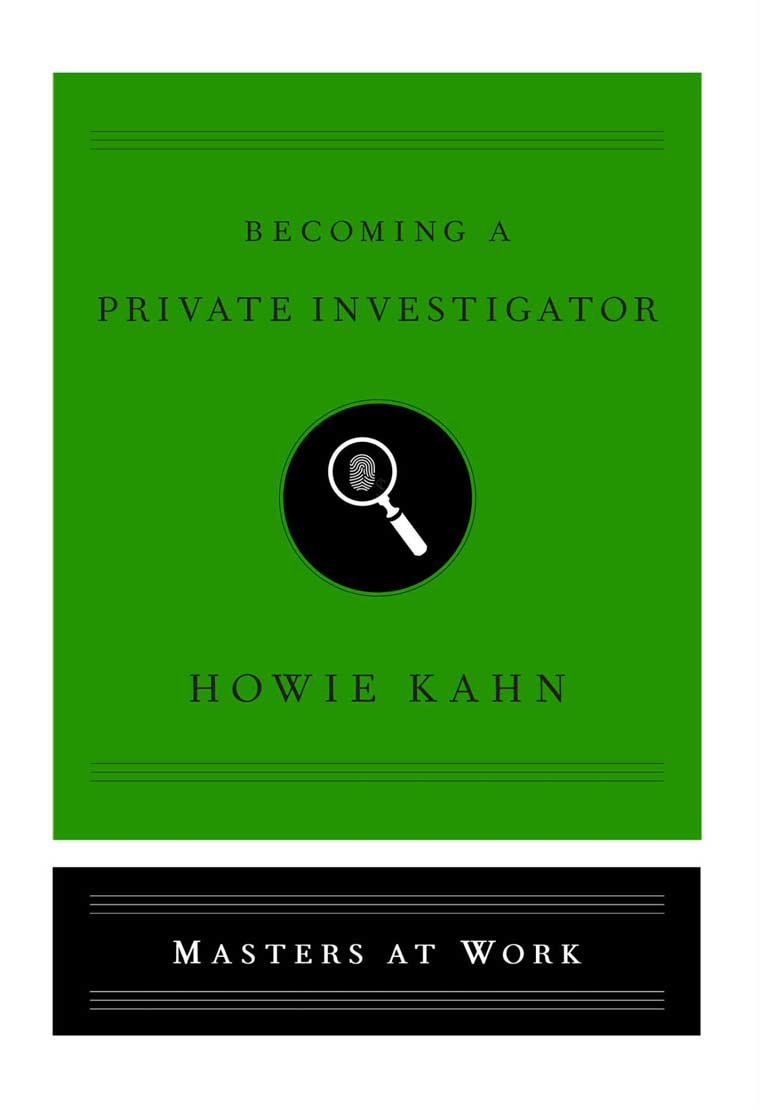 Kahn shadows two experienced American private investigators, Sheila Wysocki and Mark Gillespie, to provide actionable steps anyone can take to pursue a similar career.
---
Sarah Kornfeld '90
What Stella Sees
Fiction / Cove International Publishers, 2018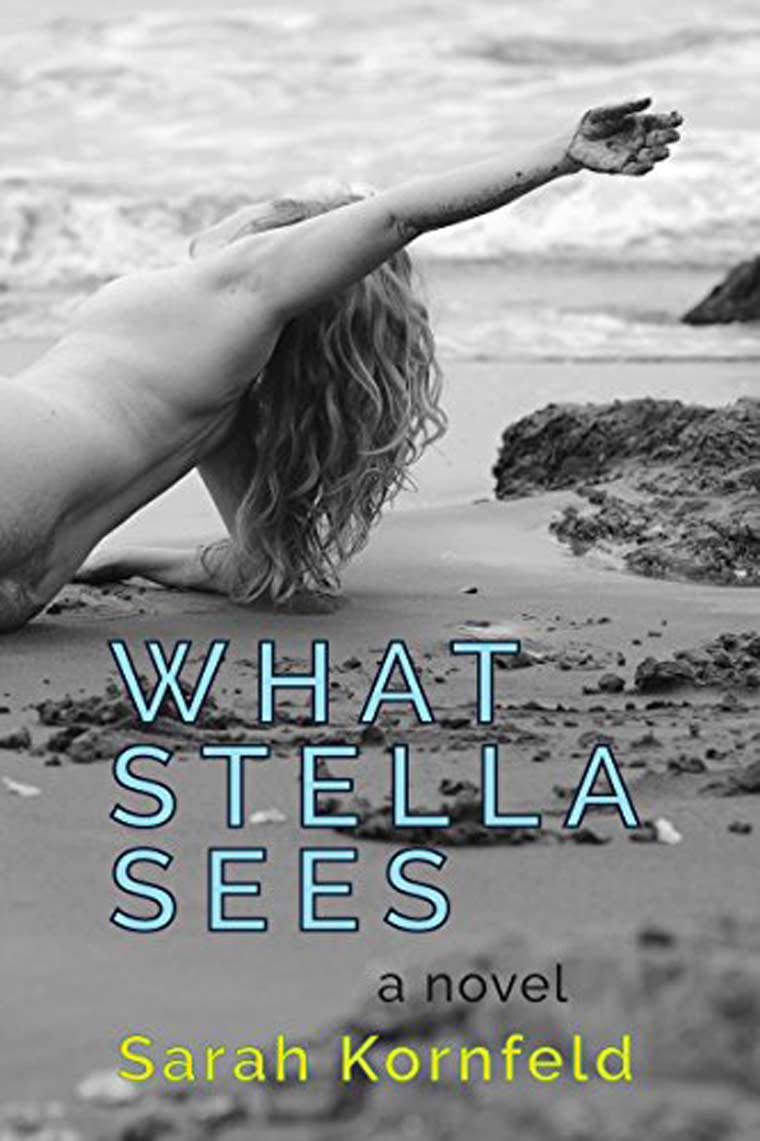 Stella's parents seek a geographical cure for their daughter's epilepsy, moving with her across the country, then across the world. In Paris, Stella falls in love with Mo, a man crippled with cerebral palsy. In Kornfeld's debut novel, Stella challenges everyone to ask who is "disabled" and who is "whole."
---
Joy Ladin '82
The Soul of the Stranger: Reading God and Torah from a Transgender Perspective
Religion / Brandeis University Press, 2018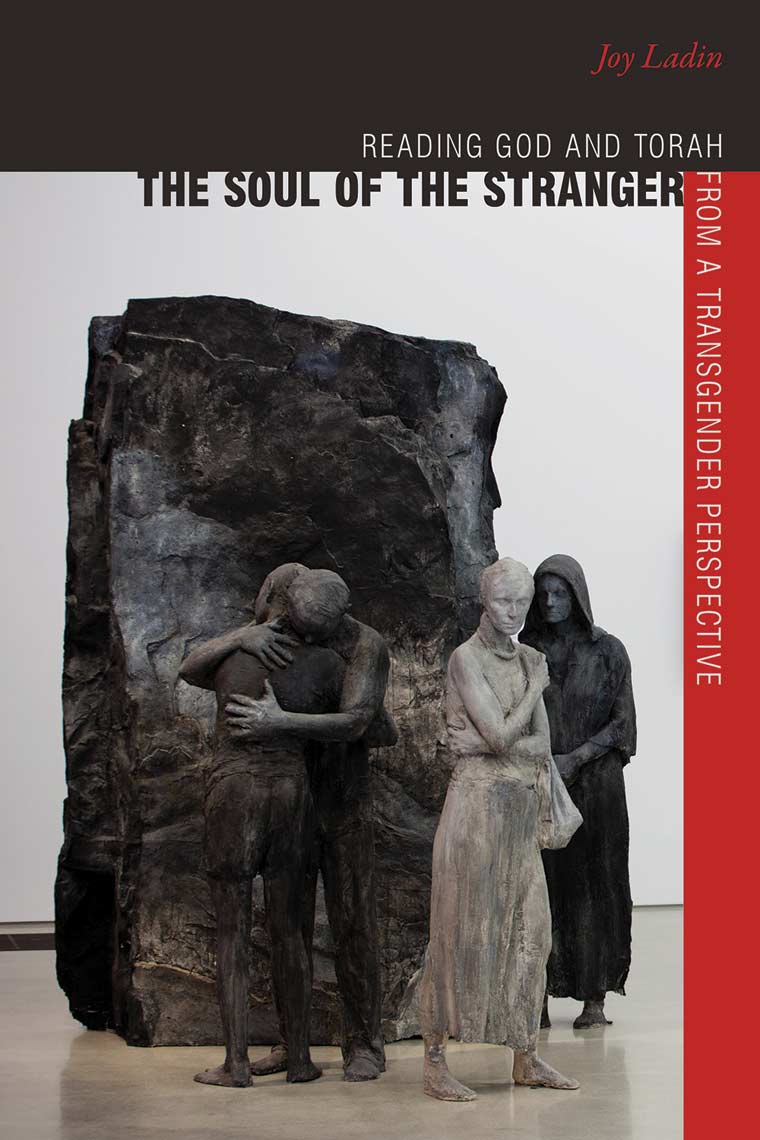 Reading some of the best-known Torah stories through the lens of transgender experience, Ladin explores fundamental questions about how religious texts, traditions, and the understanding of God can be enriched and illuminated by transgender perspectives.
---
Rosa Lane MFA '82
Chouteau's Chalk: Poems
Poetry / University of Georgia Press, 2019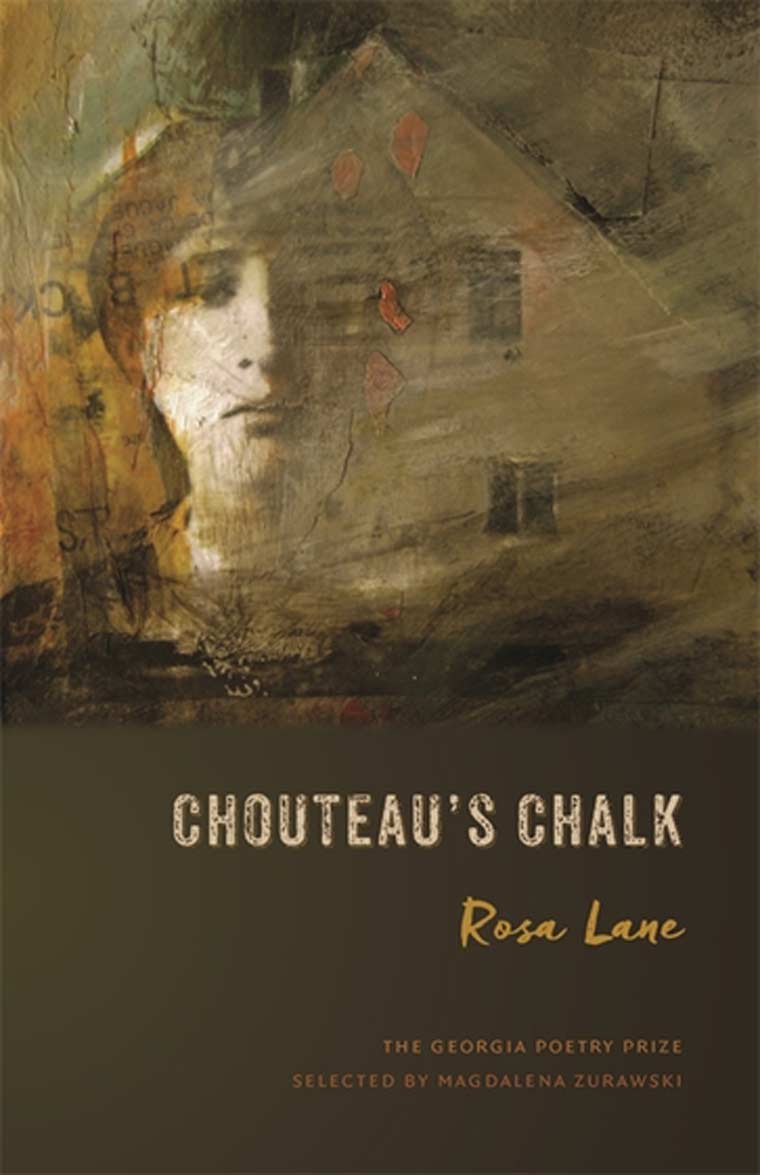 Georgia Poetry Prize judge Magdalena Zurawski says of Lane's winning collection: "The lush sounds of the poems make even the silent reader's ears prick up. Her words wind us feverishly through landscapes of initiation, those early erotic encounters so impressed upon our being that we can only look back and say 'hello me.'"
---
James M. LaRossa Jr. '81
Last of the Gladiators: A Memoir of Love, Redemption, and the Mob
Memoir / Bancroft Press, 2019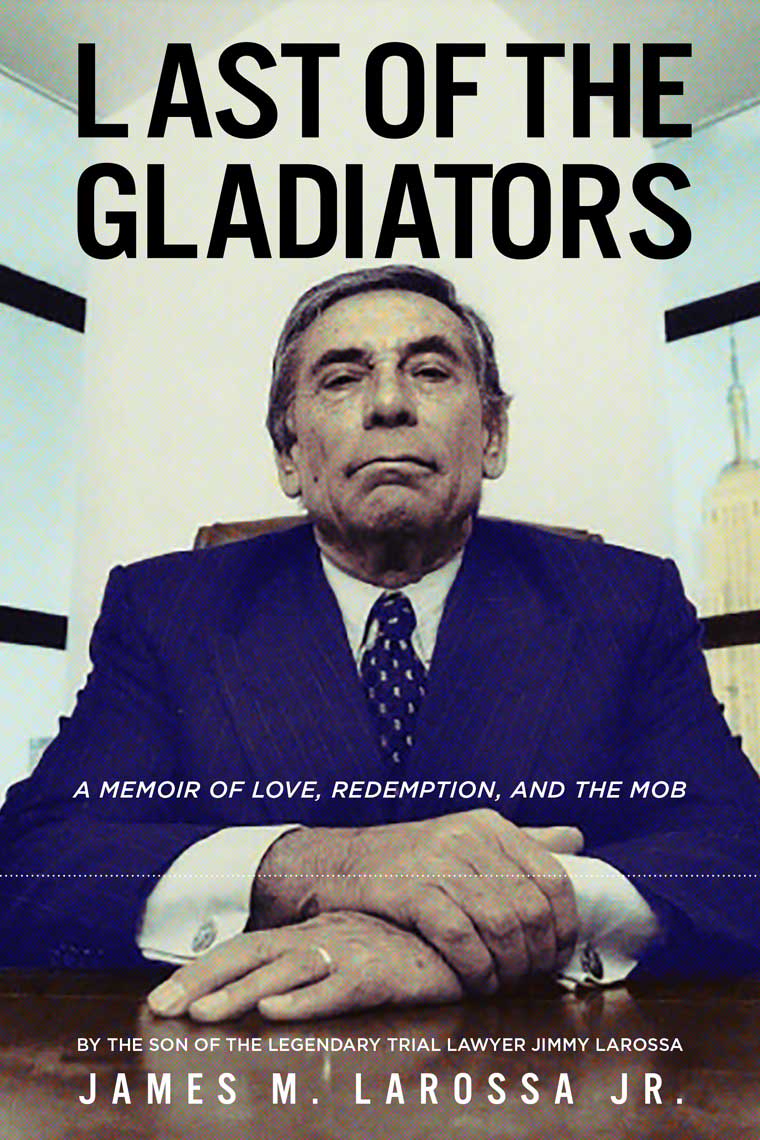 When Jimmy LaRossa Sr., one of the most famous American trial lawyers of his generation, fell terminally ill, his namesake became his primary caregiver. Those five years led to this father-son love story recounting the headline-worthy career of LaRossa Sr. as both a prosecutor and a defense lawyer for Mafia godfathers.
---
Ali Liebegott '98, MFA '99
The Summer of Dead Birds
Poetry / Feminist Press, 2019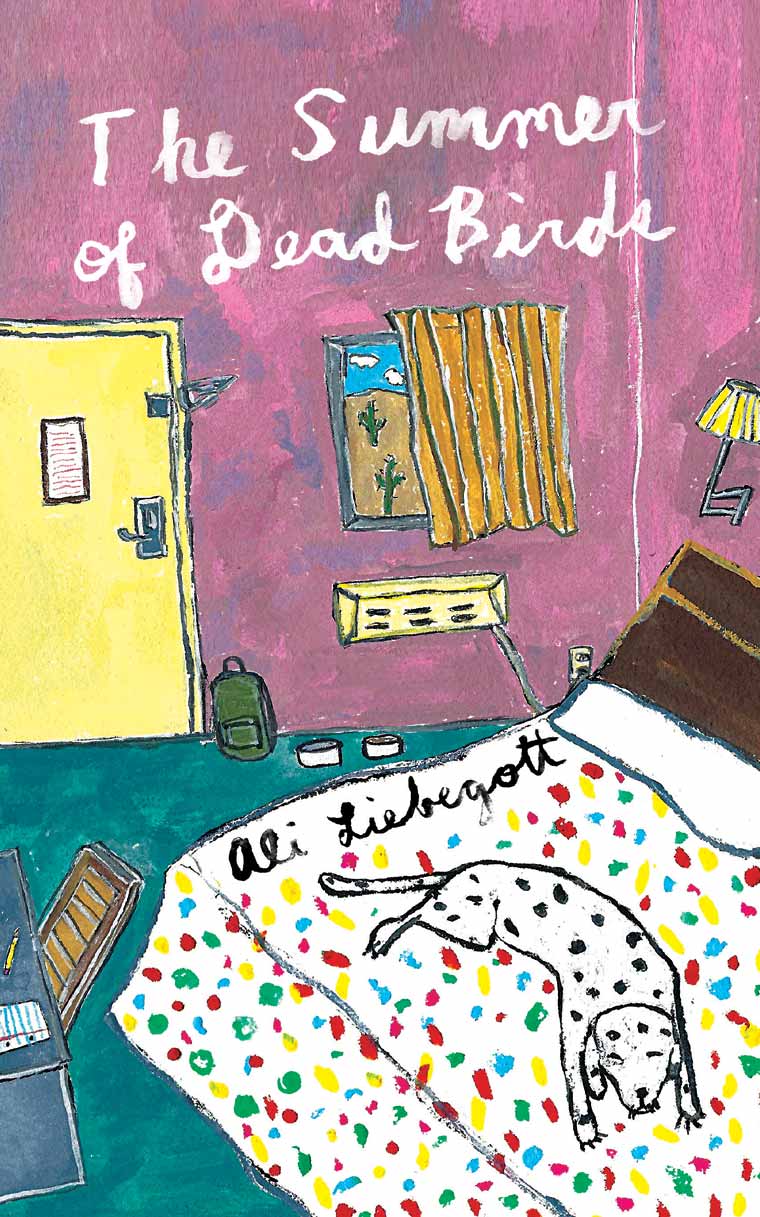 Reeling from a painful divorce, Liebegott wallowed in grief and overassigned meaning to everyday circumstance, clinging to an aging Dalmatian and obsessing over dead birds. In her fourth book, an autobiographical novel-in-verse, Liebegott chronicles mourning and survival.
---
Richard C. Morais '81
The Man with No Borders
Fiction / Little A (Amazon Publishing), 2019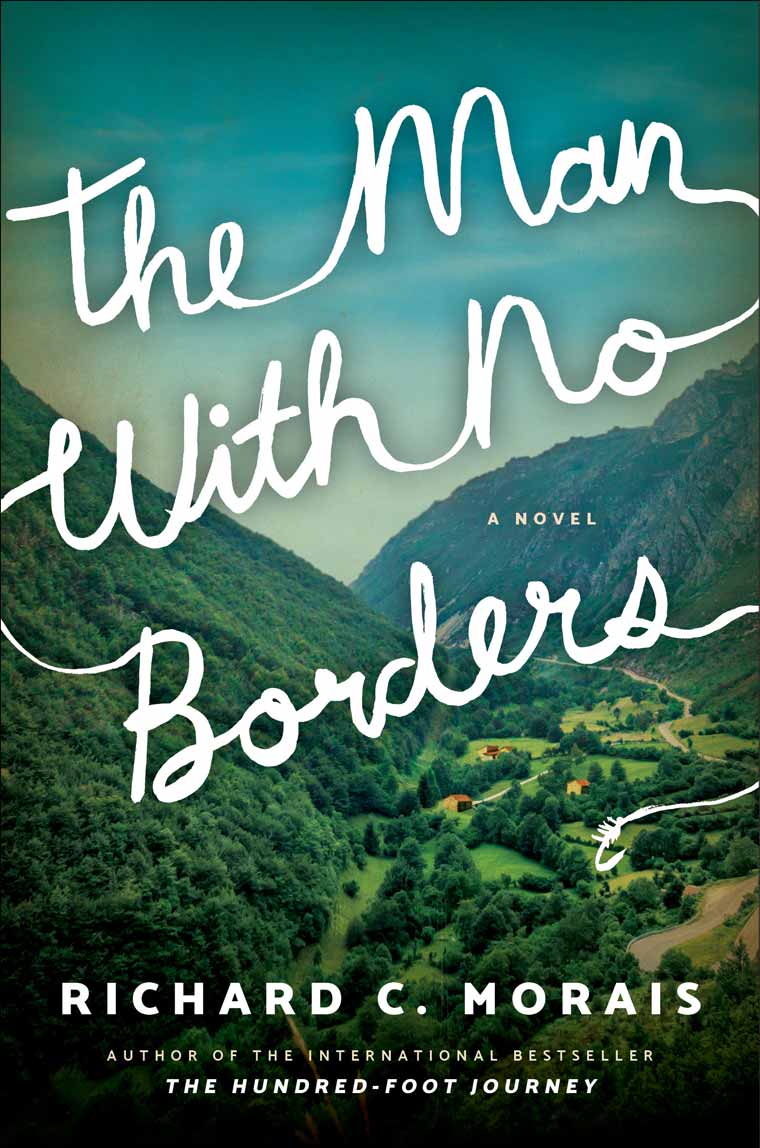 Nearing the end of a long and tumultuous life, José María Álvarez is overcome by hallucinatory flashbacks caused by a brain tumor. Among his most cherished memories are those of his boyhood in 1950s Franco-era Spain, salmon fishing with his father, uncle, and younger brother. But regrets and dark family secrets also come flooding back as his three estranged sons return to their father's side.
---
Jeannine Marie Pitas '05
Things Seen and Unseen
Poetry / Mosaic Press, 2019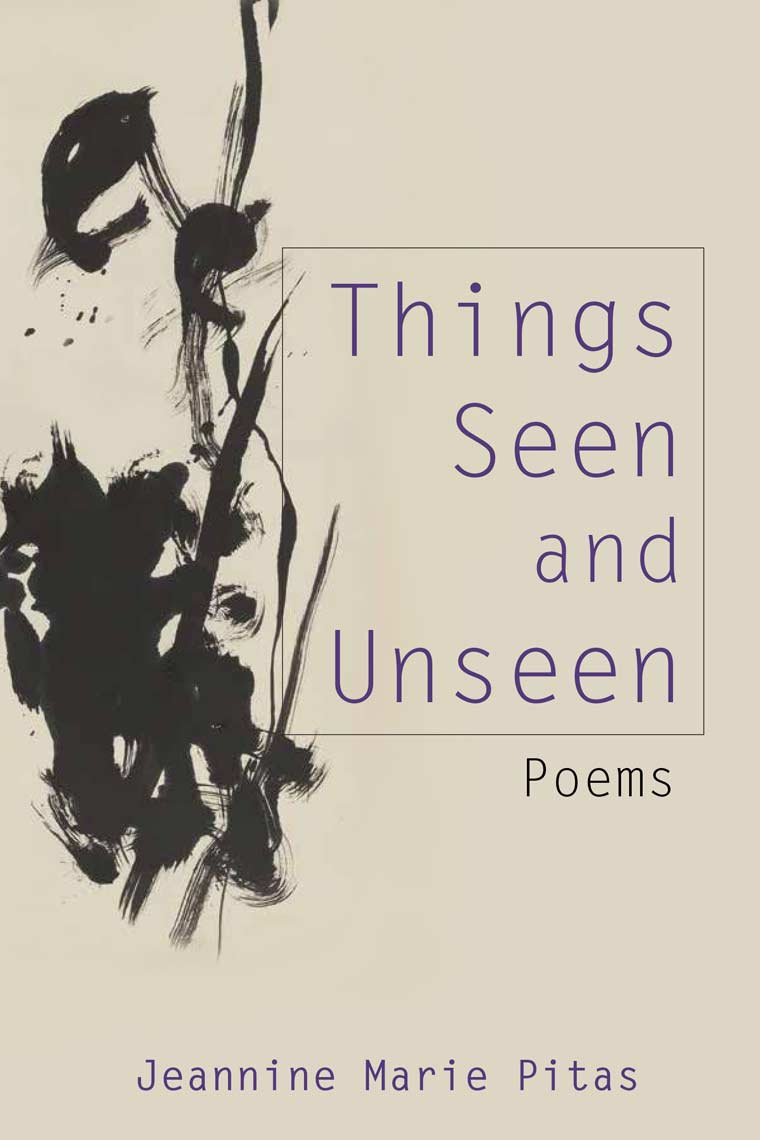 Poems in this debut collection explore how one observes self, surrounding environment, and the wider world. Pitas looks closely at what can be seen and what cannot—people who are rendered invisible, and feelings that appear fleetingly, then disappear. Ultimately, Pitas searches for knowledge of God, an entity simultaneously obvious and elusive.
---
Mira Ptacin MFA '08
The In-Betweens: The Spiritualists, Mediums, and Legends of Camp Etna
History / Liveright (W. W. Norton), 2019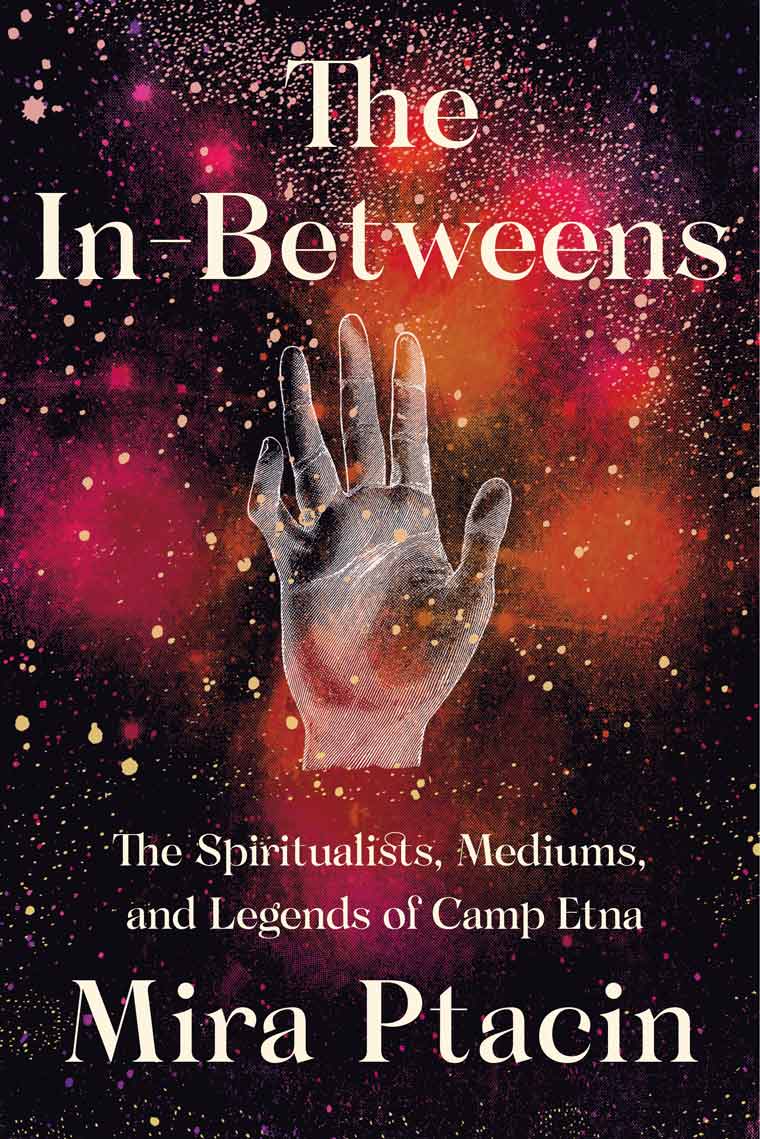 Camp Etna is an otherworldly community in the woods of Maine that has, since 1876, played host to generations of Spiritualists and mediums dedicated to preserving the links between the mortal realm and the afterlife. Ptacin traces how Spiritualism first blossomed into a national practice during the Civil War and continues to this day.
---
Aditi Rao MFA '11
A Kind of Freedom Song
Poetry / Yoda Press, 2019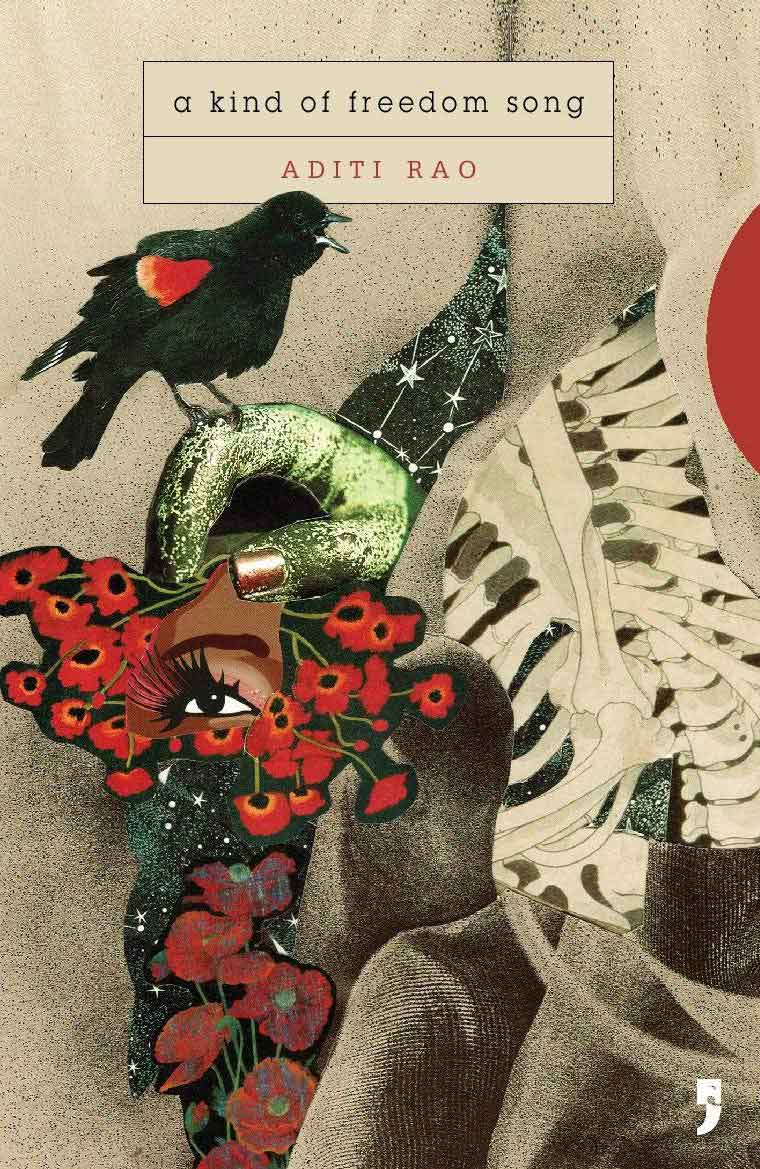 Rao's second collection contains persona poems in the voices of many different women, including several mythological women.
---
Robin Richardson MFA '12
Sit How You Want
Poetry / Véhicule Press, 2018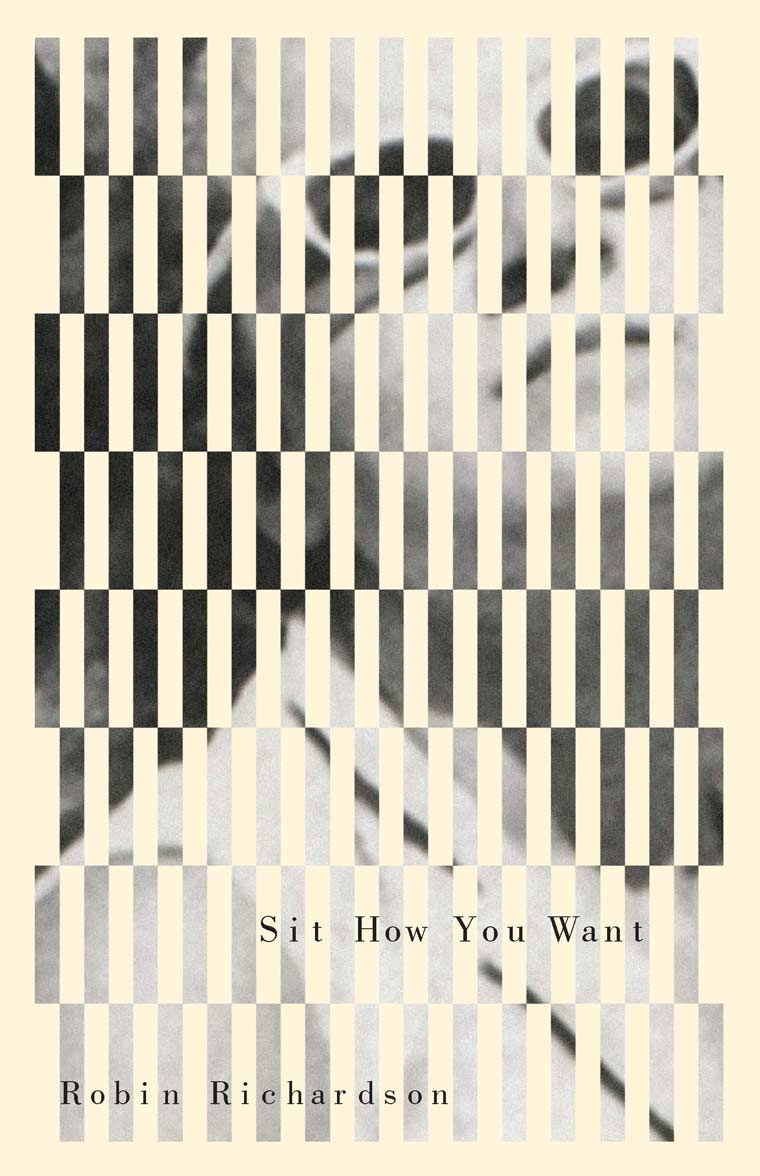 Power and sex take center stage in Richardson's third collection, which won the 2019 Trillium Book Award for Poetry. Plane crashes and automobile mishaps are the backdrop for female narrators who grapple with terror, anxiety, and powerlessness.
---
Robin Richardson MFA '12
Try Not to Get Too Attached
Art & Poetry / Book*Hug, 2019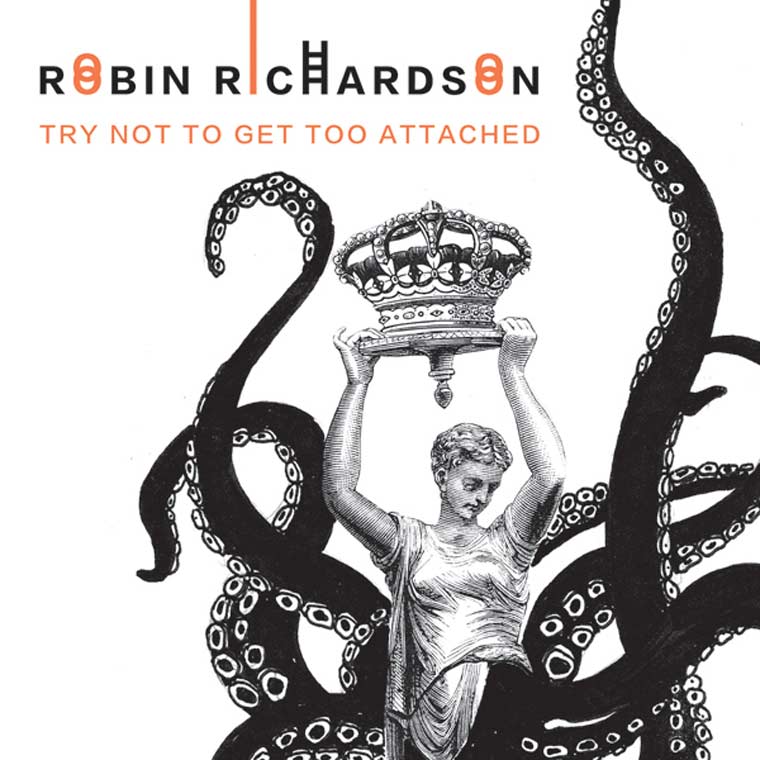 Using line drawings, color, and text, Richardson transposes the sensibility of poetry into illustrated works, creating bite-sized, artistic meditations on the "terribly wonderful, malleable, and absurd experience of being alive." Richardson's intuitive works are inspired by medieval illuminated manuscripts.
---
Peter Robinson '72 (pen name: Peter Seth)
When I Got Out
Mystery / Story Plant, 2019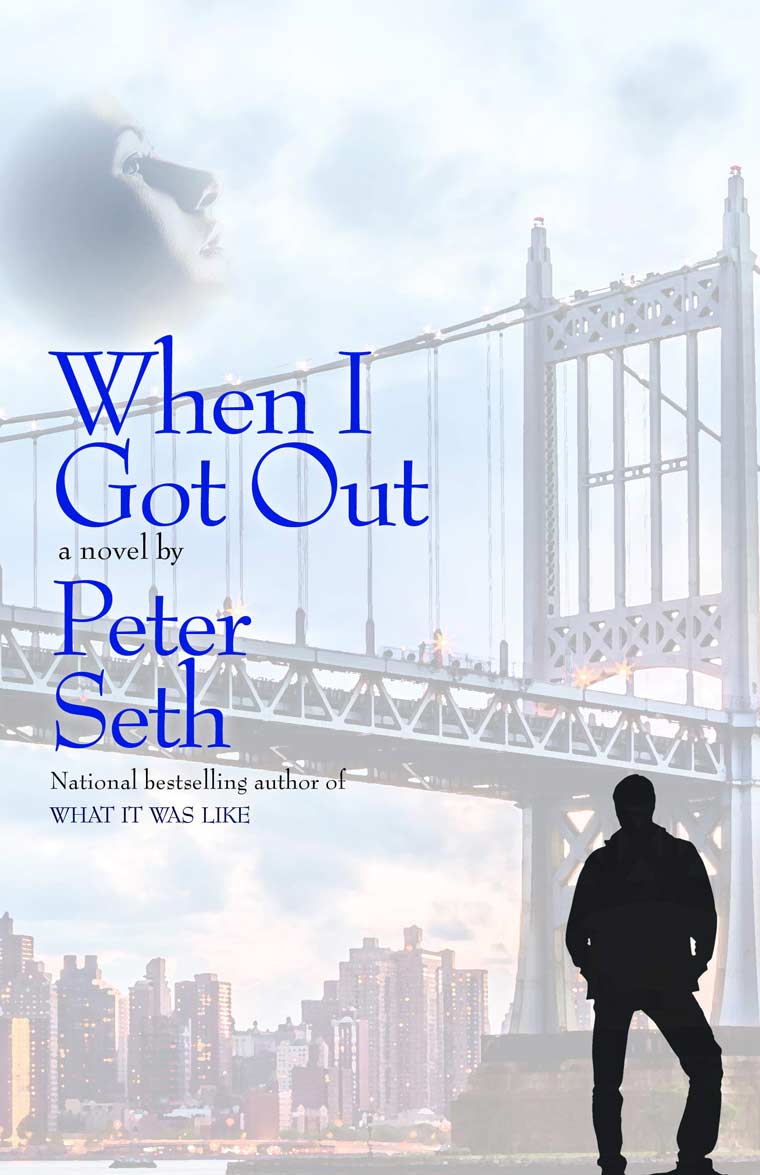 Branded "The Ivy League Killer" by the media that followed his sensational story of obsession and its consequences, Larry Ingber has at last been freed from prison. At one point, his life was brimming with promise for the future. Now, he can barely find a job. Life after prison has surprises in store that will put him in grave danger and reunite him with his past.
---
Kyle Roderick '81
Bejeweled: The World of Ethical Jewelry
Nonfiction / Rizzoli, 2019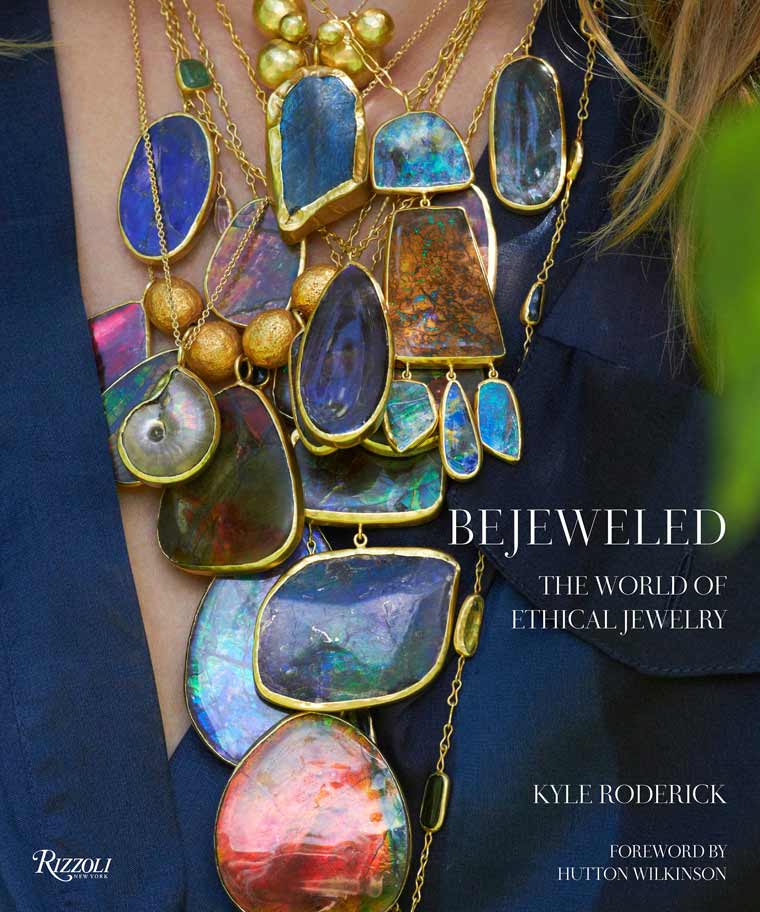 Jewelry, long associated with luxury, is also becoming a medium for social responsibility. An authority on ethical jewelry, Roderick profiles 15 designers who are at the forefront of the movement, such as Pippa Small, an early user of fair-mined gold, who employs local artisans, and Dewey Nelson, a Native American Hopi who incorporates 1,000-year-old tribal motifs in his reclaimed-silver pieces.
---
Shay Siegel MFA '15
Bleeding Flowers: A Collection of Poetry
Poetry / Shay Siegel, 2019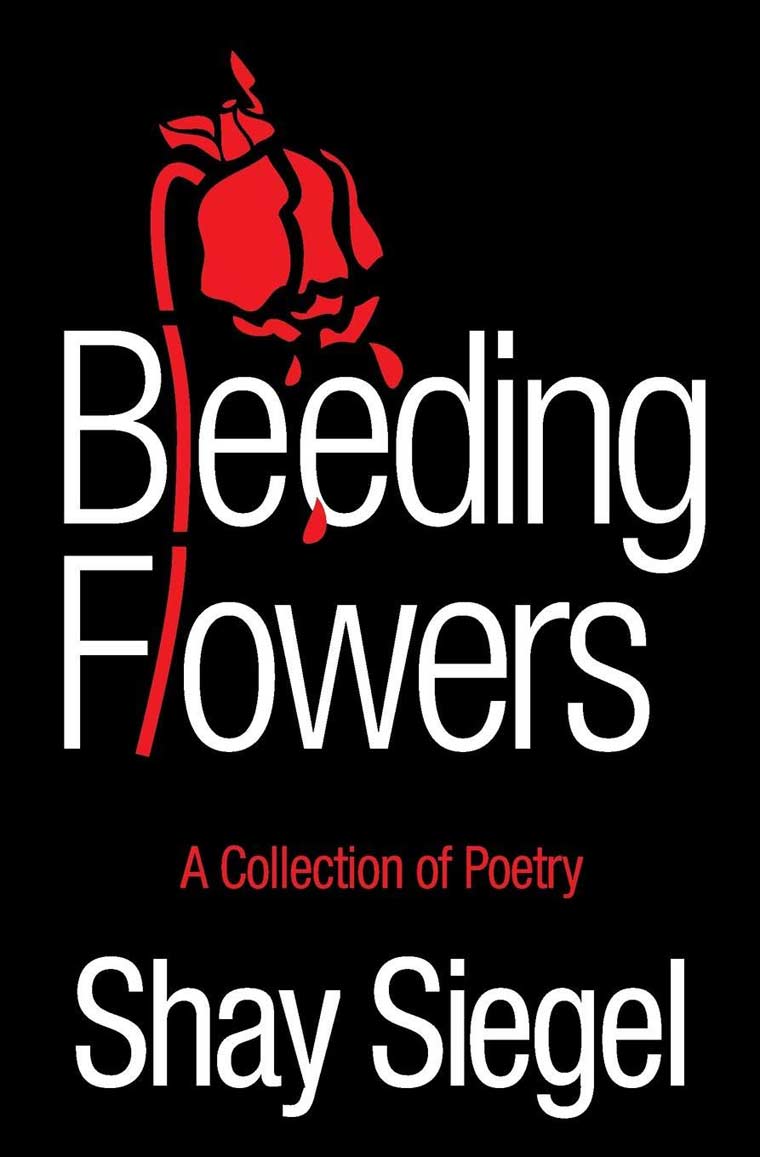 Siegel explores desolation, betrayal, and suffering with raw honesty in poems for those who have been broken. She looks to nature for solace and survival, seeking to help readers face their pain knowing it will pass only to come again, like the seasons.
---
Samuel Stein '05
Capital City: Gentrification and the Real Estate State
Nonfiction / Verso, 2019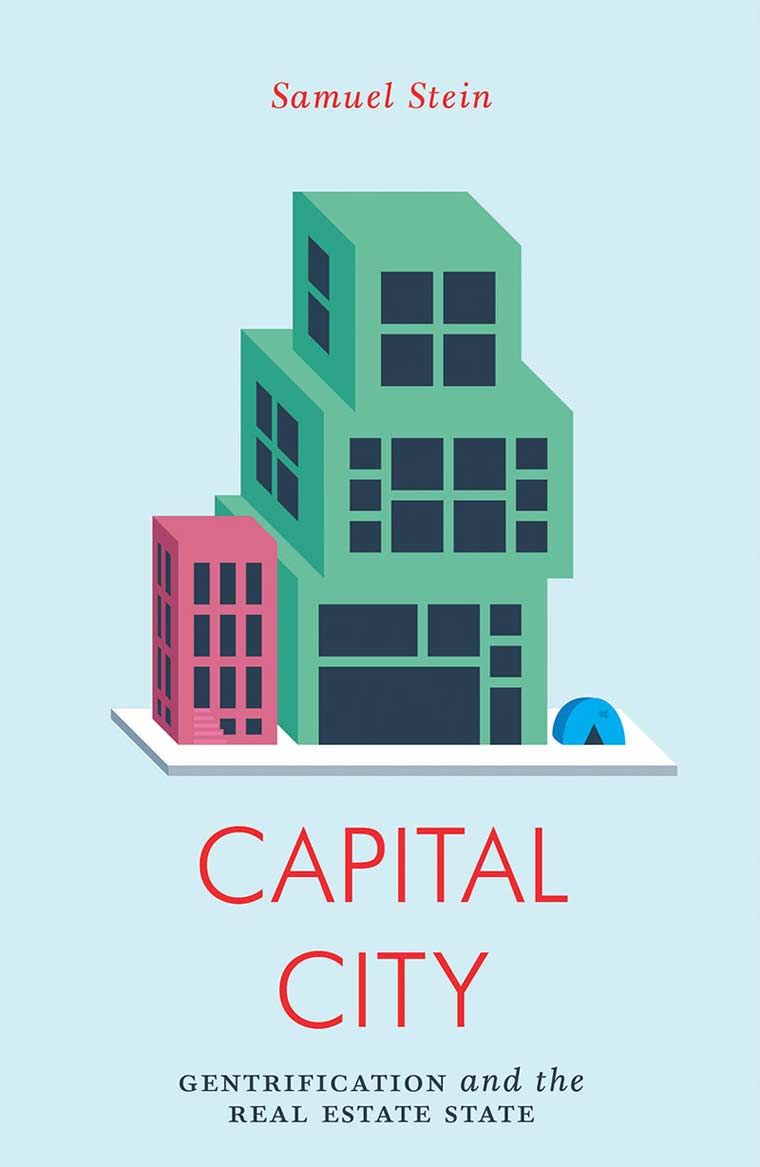 Stein explores the explosive transformation of urban life and politics driven not only by the tastes of wealthy newcomers, but also by the state-driven process of urban planning—explaining its role in the real estate state as well as its remarkable power to reclaim urban life.
---
Stephanie Strickland MFA '78
How the Universe Is Made: Poems New & Selected 1985-2019
Poetry / Ahsahta Press, 2019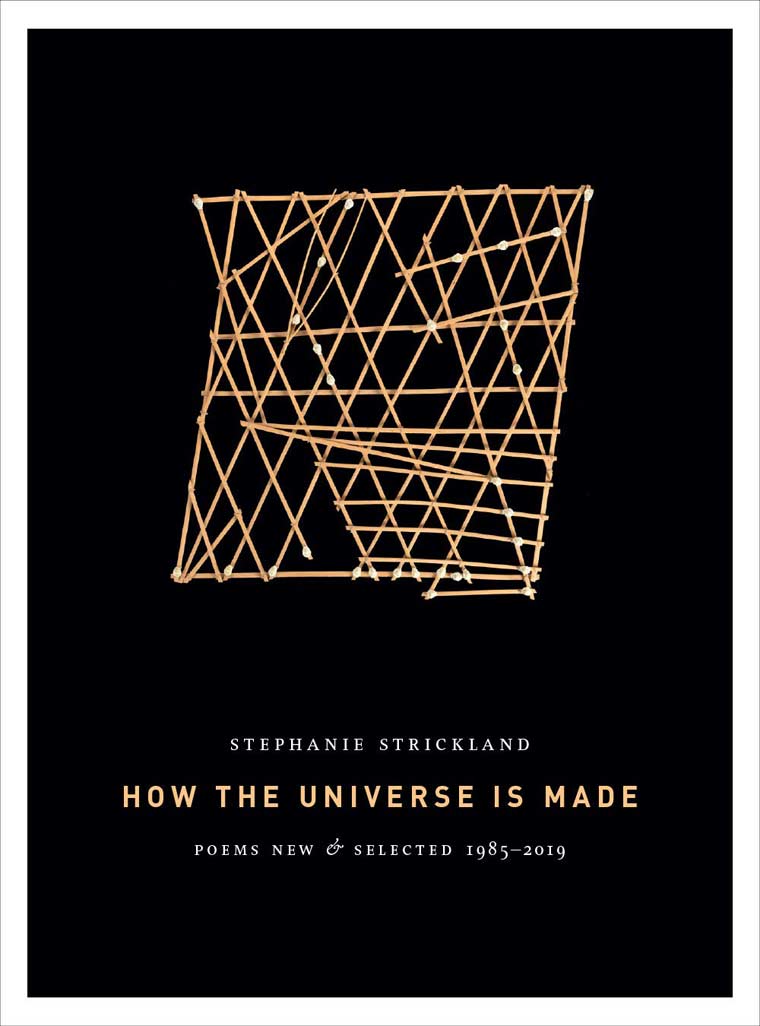 Strickland probes the shape-shifting body and our changing capability to care for others. In this collection, she expresses grief for historic, mystic, and mythic women.
---
James Tynion IV '10
Something Is Killing the Children
Comic Book Series / Boom! Studios, 2019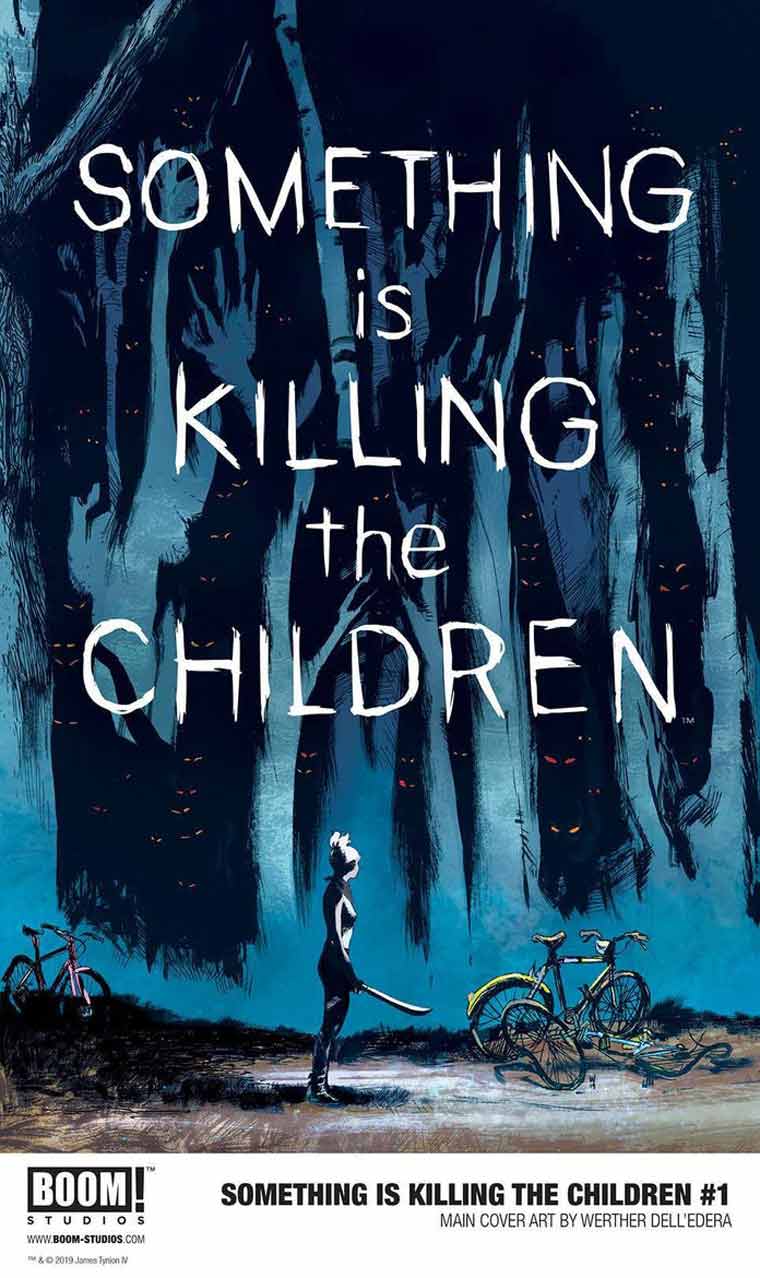 This five-issue limited series with artist Werther Dell'Edera centers on a town shaken to its core by several grisly murders. Stranger Erica Slaughter arrives, saying she can fix the town's problem. She seems to have special abilities, but she may also expose the town's closely held secrets in the process.
---
Jonathan Vatner MFA '11
Carnegie Hill: A Novel
Fiction / Thomas Dunne Books (St. Martin's Press/Macmillan), 2019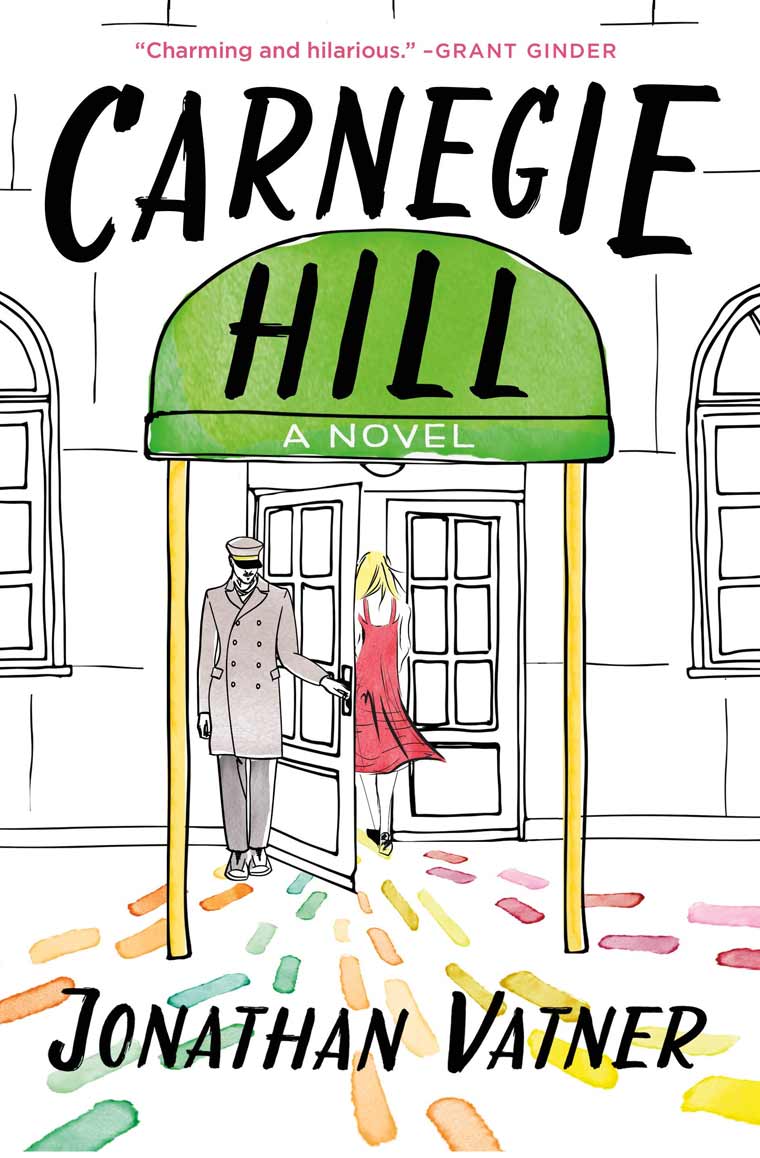 At age 33, Penelope "Pepper" Bradford has no career, no passion, and no children. Moving in with her fiancé, Rick, an up-and-coming financier, and joining the co-op board give her some control—until a trail of desperate text messages from Rick's obsessed female client makes her question everything. She looks to her older neighbors in the building, not realizing that their relationships are in crisis, too.
---
Estha Weiner '72
at the last minute
Poetry / Salmon Poetry, 2019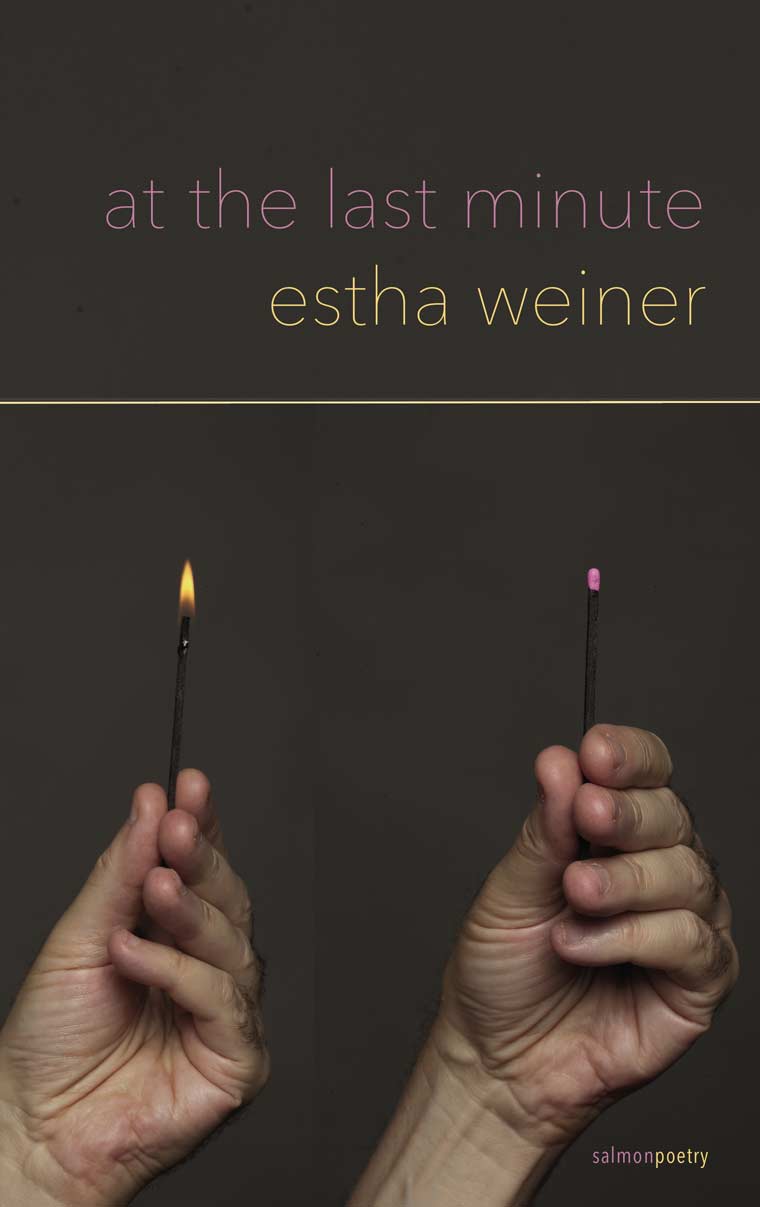 With a title borrowed from Grace Paley, Weiner's fourth collection explores enormous changes, such as the loss of a mentor, that hit at the last minute.
---
Eugenia Lovett West '42
Firewall
Mystery / Sparkpress, 2019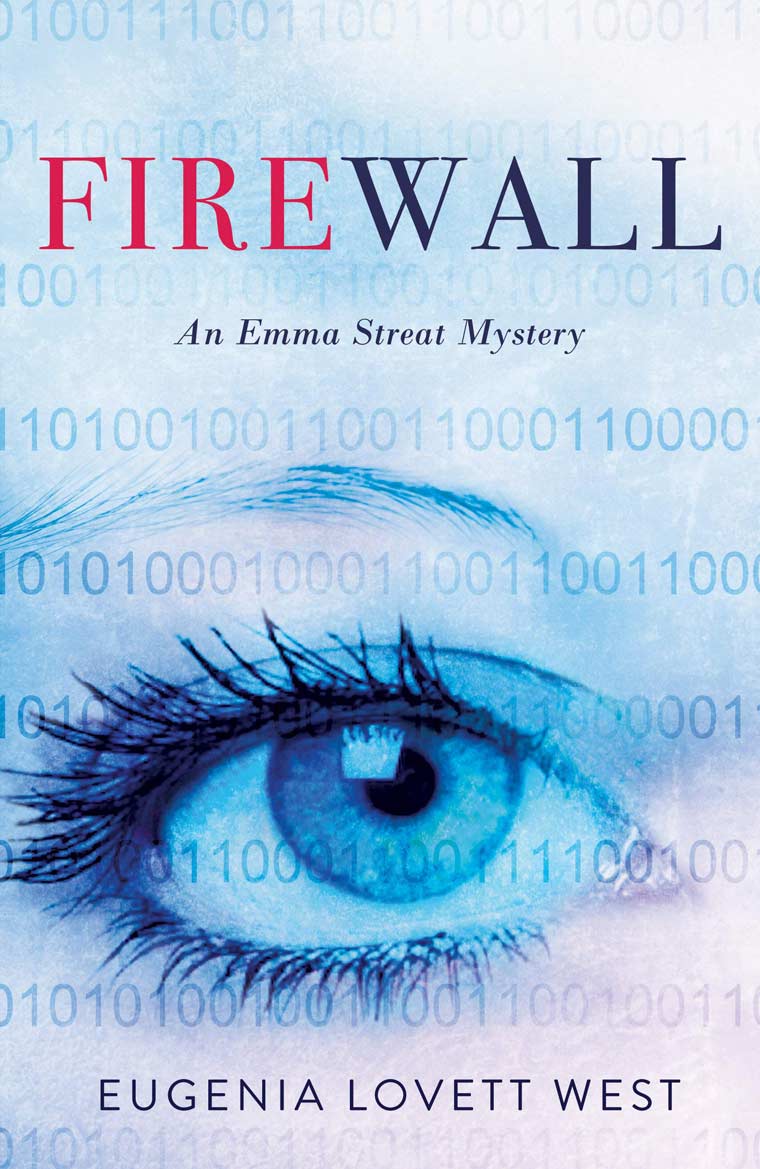 West's third book in the Emma Streat Mystery series finds the former opera singer thrust into the dark world of cybercrime, mixing with top people in the financial and art-collecting worlds. When she is targeted, it takes all of Emma's resilience and wits to survive and bring the ruthless criminal she's hunting to justice.
---
Jessica Wilkerson MA '06
To Live Here, You Have to Fight: How Women Led Appalachian Movements for Social Justice
History / University of Illinois Press, 2018
Wilkerson tells the stories of working-class white women in southern Appalachia during the War on Poverty in the 1960s and 1970s. Their insistence that caregiving was valuable labor not only clashed with entrenched attitudes and rising criticisms of welfare, but also brought them into unlikely coalitions with black women, disabled miners, and others fighting for causes that ranged from poor people's rights to community health to unionization.