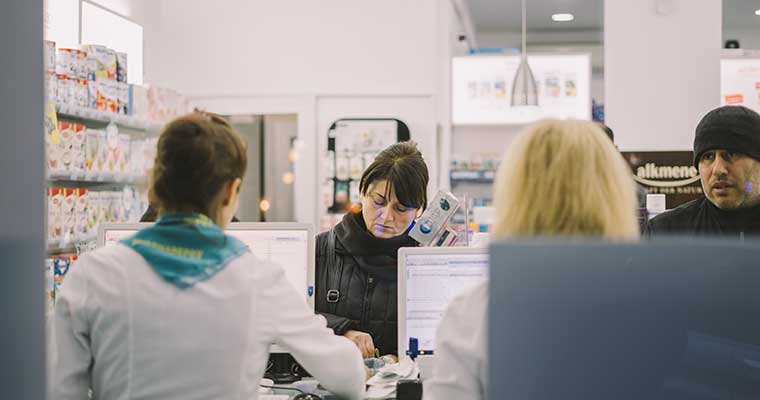 Health Advocacy Program Design and Implementation Advanced Certificate (12 credits)
This certificate is designed for healthcare and other professionals, such as genetic counselors, nurses, social workers, community health workers, and community-based organization leaders, who are interested in expanding their understanding of and ability to guide others in navigating an increasingly complex healthcare system. Students in the Health Advocacy Master's Program will have the opportunity to complete this certificate as the final component of their Master's degree in Health Advocacy, following or concurrent to their successful completion of the three other certificates that make up the Master's degree. Over the course of 6 to 12 months, students will engage in a self-guided, faculty- and professional-advised capstone project that asks students to demonstrate the synthesis of their accumulated knowledge, skills, and experiences in the Health Advocacy program. They will develop, implement, and evaluate a professional health advocacy project campaign designed to address a key health care issue in partnership with a selected partner organization. Thus this project empowers the student to develop significant professional experience and apply their academic knowledge of health advocacy in a real-world context. Throughout the capstone process, students will work collaboratively with a capstone advisor to develop, implement, and evaluate their own independent health advocacy project. They will also be required to commit a significant number of hours to work in partnership with a partner organization of their choice throughout the capstone process. Launching in (2023 or 2024) following program approval by the New York State Education Department in the summer of 2022. 
Courses
Capstone Seminar - Fall 2024 + Spring 2025 (2 semester course)
This year-long Capstone Seminar provides a strategic perspective on how the healthcare field is evolving and the skills required to successfully navigate the rapidly changing profession in a system that is undergoing significant reform. The seminar is designed to facilitate students' work on the Capstone projects, affording a group setting in which to explore ideas and refine project parameters, connect the project to broader advocacy concepts and career development opportunities, and receive regular feedback on Capstone progress. Students integrate academic learning with field experience and examine how theoretical advocacy themes are made operational in workplace settings. The Capstone project builds on the third and final fieldwork placement. Capstone is designed to enhance the coherence of students' educational experiences and further develop their sense of professional identity.
Practicum III - Spring 2025
Program Design and Evaluation - Spring 2024
Health advocacy issues are addressed in many different ways, typically involving some type of direct intervention. This course will provide an overview of, and a critical reflection on, the program design and evaluation process. Students will discuss and study elements of design and evaluation, the major theoretical and political orientations to evaluation research, and the practical, ethical, and methodological problems involved in applying research methods to understanding social change. Thus, this course will also serve as a review of the methodologies of community-based and participatory action research and practice. We will discuss how to approach program conception and implementation, including developing and measuring program goals and objectives, with a social-justice perspective. At the end of this course, students will be able to conceptually and practically understand the contours of how to thoughtfully plan, develop, and evaluate an intervention aimed at a health advocacy issue.