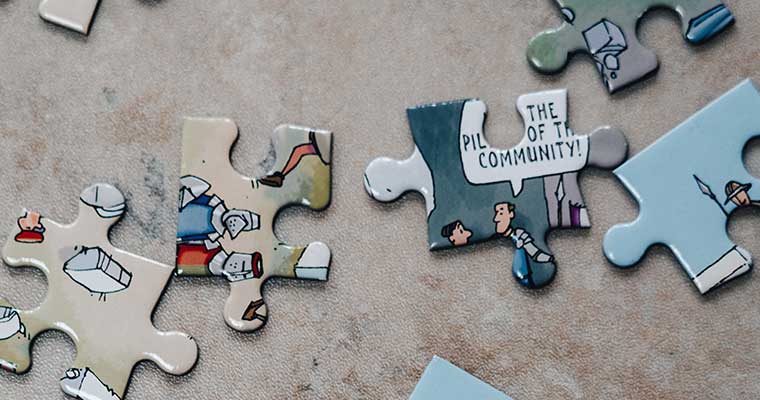 Foundations of Health Advocacy: Theory and Practice Advanced Certificate
In this certificate, students will expand their understanding of—and ability to guide others in navigating —an increasingly complex healthcare system. Students will build their health advocacy skills as they learn how to improve the way healthcare is delivered within existing systems, restructure or reinvent areas of the healthcare system, and better understand and moderate the influences of individual and structural social determinants of health. They will also acquire the tools necessary to effectively work with diverse individuals and communities to collaborative address their individual and collective health needs.  (12 credits) Launching Fall 2023
Courses
Models of Advocacy: Theory and Practice I (3 credits) - Fall 2023
This course is an introduction to health advocacy, and will explore the multiple roles that health advocates assume as they create productive change for patients/consumers, families, and communities. Advocacy is practiced by improving how healthcare is delivered within existing systems, restructuring or reinventing areas of the healthcare system, and eliminating barriers to health caused by environmental destruction, poverty, and illiteracy. Throughout this course, students will consider practices in diverse arenas within this interdisciplinary field, including clinical settings, community-based organizations, advocacy organizations, the media, interest groups, governmental organizations, and policy settings. They will learn to analyze organizations and communities to understand hierarchies and decision-making within them and be exposed to frameworks for conceptualizing and promoting the right to health. The course will also explore strategies to give health advocates and consumers more power in making decisions, defining issues, designing programs, and developing policies. The experiences of individuals and communities and how systems respond to those experiences will remain a central focus as students explore concepts, models, and practices of health advocacy.
Physiology and Disease (3 credits) - Fall 2023
It is not enough for health advocates to understand the physiological causes of disease. In addition, to effectively advocate for change the role of social determinants of health on individual and community disease risk and health outcomes and how health policies can either contribute to or ameliorate illness must be known. 
This course provides first-time physiology students with an introductory survey of the major areas of human physiology. Students will learn about the organ systems of the human body; normal physiology and representative disease states will be examined to highlight what can go wrong. Students will explore the range of causes of acute and chronic diseases and infirmity, as well as the barriers to an individual's ability to regain health. Students will understand the direct causes of diseases and illness, including how genetics affect health and how bacterial and viral infectious diseases are transmitted through different vectors. A focus will be placed on the role of social determinants in individual and community health outcomes, with specific emphasis on the environment and the effects of income, race, gender, religion, and other factors. We will also examine the role of public policy in shaping health outcomes for communities using the ecological and health in all policies (HiAP) models.
Illness and Disability Narratives (3 credits) - Spring 2024
The experience of illness and disability is both intimately personal and reflective of larger social, political, and cultural realities. To effectively work in direct patient care or in broader scholarly or organizational arenas, a health advocate must be able to interpret and understand personal, communal, and institutional narratives. This course will introduce students to written, oral, and visual narratives of illness and disability, narrative and cultural theory, methods for critical analysis of illness narratives, and media studies. Students will write their own illness or disability narratives during the course session, exploring issues such as selfhood, perspective and memory, representation, identity, family dynamics in healthcare and decision-making, and caregiving. Through in-depth analysis of the assigned texts, online discussions, student-led facilitation, in-person group work, and student presentations, this course will build a creative space of critical, self-reflective discourse. Finally, students will elicit, transcribe, and interpret the oral narrative of an individual with a chronic illness or disability.
Models of Advocacy: Theory and Practice II (3 credits) - Spring 2024
This course will focus on how health advocates can affect policy change by developing an advocacy campaign. Students will define a health policy or system problem, formulate a proposed solution, identify needed data and narratives to demonstrate the need for your proposed solution, and map the other stakeholders (allies and opponents) who must be engaged. Students will learn how to select the appropriate advocacy strategies to bring about the desired changes in health policy and/or systems and the range of tools and skills they can employ to pursue their chosen advocacy strategy. Students will understand the scope of factors to be considered in selecting the decision-makers who should be the target(s) of the campaign, such as local, state, or federal health officials or executives of hospitals.