The Human Genetics program believes in the positive effects of a diverse learning environment that enable students to work with people from other races, abilities, ethnicities, religions, sexual orientations, gender identities, and cultural backgrounds that could challenge the views they are accustomed to. This leads to greater awareness, understanding and acceptance of differing beliefs and customs, as well as greater communication skills, innovation of thought, and collaboration. We hold ourselves accountable to making sure that all voices are heard and sought after and endeavor to be an ally to our students and alumni and the communities they serve.
The Human Genetics Program incorporates this commitment into all aspects of the program including our hiring practices, recruitment efforts, holistic admission process, diverse scholarship opportunities, inclusive curriculum and social activities, mentorship opportunities, strong community involvement, and our wide range of student resources, universal and individualized accommodations, and mental health support. 
The Alliance to Increase Diversity in Genetic Counseling (AID-GC)

The Joan H. Marks Graduate Program in Human Genetics is proud be a  member of the Alliance to Increase Diversity in Genetic Counseling (AID-GC), . This initiative is generously supported by The Warren Alpert Foundation (WAF)  to support increasing diversity in the genetic counseling field through scholarships and internships for students currently underrepresented in the field of genetic counseling.
Led by The University of Pennsylvania, this consortium supports genetic counseling master's programs at five institutions in the Northeast United States: The University of Pennsylvania, Boston University School of Medicine, Rutgers, The State University of New Jersey, the University of Maryland School of Medicine, and Sarah Lawrence College. 
Totaling $9.5 million, this WAF grant is the most significant award to support genetic counseling education nationwide. The grant is aimed at increasing diversity in the genetic counseling field, which presently has an urgent need for greater representation among practitioners. Sarah Lawrence's portion of the grant money totals $1.8 million, which will allow the College to provide a scholarship covering full tuition and living expenses for two students from underrepresented backgrounds for each year for four years. The WAF grant also allows us to offer a paid Summer internship for undergraduate students from diverse populations who are interested in careers in the field of genetic counseling. 
The WAF AID-GC Scholarship
Starting with admission in the fall 2022 semester, two genetic counseling students from underrepresented backgrounds will receive a scholarship covering full tuition and living expenses.
Aimed at increasing diversity in the field of genetic counseling, this scholarship is available to students who represent groups that are currently underrepresented in the field of genetic counseling, such as:
racial and ethnic minorities
individuals with disabilities
first-generation college graduates
those from low-income backgrounds
To apply, interested applicants can follow the regular application process for the Joan H. Marks Graduate Program in Human Genetics, details of which can be found here. After applicants are selected for an interview as part of the admission process, they will then be given information about several of our scholarships as well as the opportunity to apply to the WAF AID-GC scholarship by writing an essay. The topic of the essay will be (with a 300 word limit): "In actively helping to diversify the field, what may be some ways to promote the inclusion of underrepresented voices in genetic counseling in the future?"
For any questions about the WAF AID-GC scholarship, please contact Janelle Villiers, Assistant Program Director, Admissions and Recruitment , at
jvilliers@sarahlawrence.edu
.
Meet our Scholars
Muhammed Bajo, 2023 Warren Alpert Foundation scholarship recipient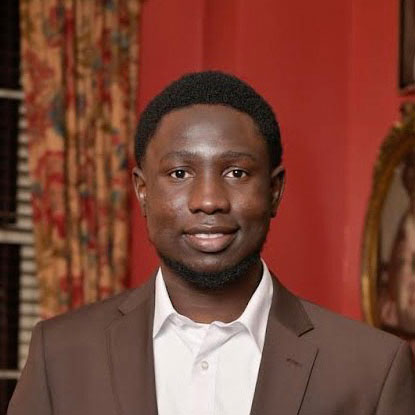 Muhammed was born and raised in Keneba, a small rural village in The Gambia, West Africa. He graduated from Lehman College with A bachelor's in Biology (Biomedical Science concentration) and a minor in psychology. During his undergraduate studies, he worked as a peer mentor for Pathway For Student Success in STEM on campus. He also worked as a full-time security Guard at a homeless shelter and as  a Case Manager with the same company after earning his bachelor's degree from Lehman College. He is interested in making genetic testing and counseling accessible to underrepresented communities and developing countries worldwide, especially in his home country, The Gambia. During his leisure time, he enjoys hanging out with friends and playing and watching soccer games—he supports one of the biggest soccer clubs in the world, Manchester United. 
Ariel Modeste, 2023 Warren Alpert Foundation scholarship recipient 
Ariel was born in Hawaii and raised in central Florida. She graduated from LaGrange College with a degree in biology and minors in psychology and chemistry. She played varsity indoor and beach volleyball through college and worked as a tutor. Since graduating, Ariel has worked as a college math and science tutor and as a behavioral coach for VIBES Learning, a nonprofit organization focused on helping neurodivergent students build confidence and coping skills. In addition, she worked as a virtual intern for GOLDEN, where her passion for increasing the visibility of the genetic counseling field to her community was solidified.
Andy Peralta, 2022 Warren Alpert Foundation scholarship recipient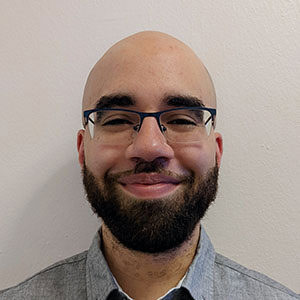 Andy graduated summa cum laude from Lehman College with a dual degree in Anthropology/Biology/Chemistry and Philosophy.  As an undergraduate student, Andy worked as a TA and tutored Genetics, Organic Chemistry and Physics. After graduation he found a love of teaching and became a lecturer, focusing on Genetics, Human Anatomy and Physiology.
Dessiah Phillips, 2022 Warren Alpert Foundation scholarship recipient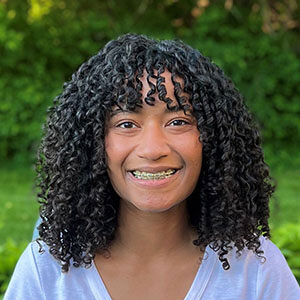 Dessiah graduated from the University of Texas at Arlington where she received dual degrees in Biology and Psychology. She attended a summer undergraduate research program in genetics at Texas A & M. Since graduating, Dessiah has experience working as a behavioral therapist for children with developmental disorders. She has interests in patient advocacy and hopes to use bioethics to provide safe advancements in genetics.
The WAF AID-GC Internship
We are proud to offer a Summer internship for undergraduate students from diverse populations who are interested in careers in the field of genetic counseling. During this 6 week, fully-paid experience, interns have the opportunity to shadow experienced genetic counselors, gain exposure to a broad range of clinical genetics specialties, attend seminars, conferences and case conferences, collaborate on a research project, have one-on-one interactions with genetic counselors and students, and network with fellow interns at other genetic counseling training programs. 
Meet our Interns:
Melody Lin, 2023 Summer Intern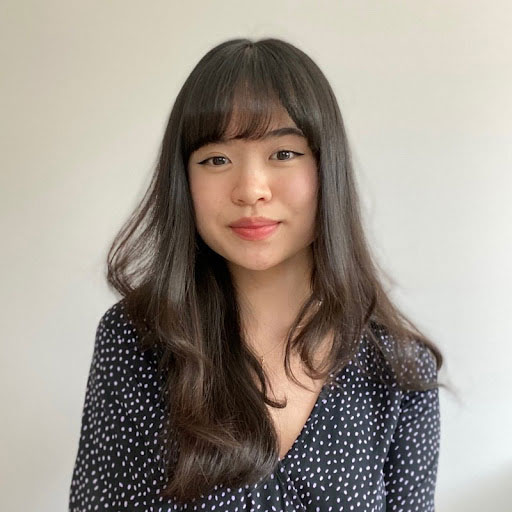 Melody was born and raised in New York and is currently an undergraduate student at Stony Brook University, pursuing her Bachelors of Science in Psychology with a Biology Minor. Her work as a research assistant focusing on the biomarkers of Autism Spectrum Disorder in children and training with the LEND fellowship under the Autism Initiative has made her passionate to pursue genetics through a psychosocial lens. In her free time, she loves making digital art and writing. She is incredibly excited and grateful to be able to work with the Warren-Alpert Foundation and Sarah Lawrence College.
Kaliah Davis, 2023 Summer Intern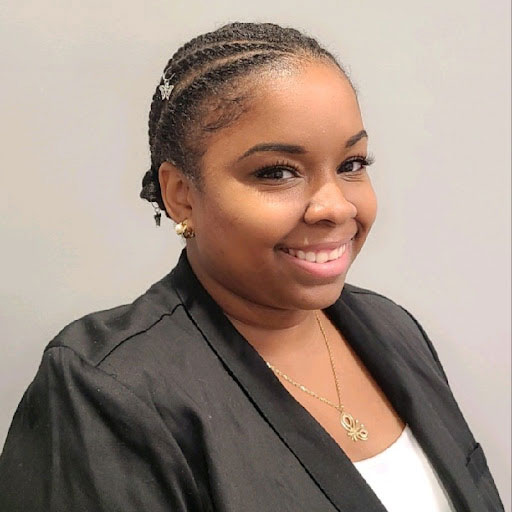 Kaliah was born and raised in Los Angeles, California. She is a rising senior at Xavier University of Louisiana where she majors in Biology and minors in Chemistry. Kaliah is a member of the Xavier chapter of the Alpha Epsilon Delta pre health professional honor society and Chi Alpha Christian organization. She will also serve as the Historian/Reporter for the Alpha Epsilon Delta honor society and she will work with the Pre Medical Office as a student pre med advisor during the upcoming Fall 2023 and Spring 2024 academic year. Kaliah enjoys dancing, traveling, and spending time with friends and family.
For more information about the WAF undergraduate student internship please contact Janelle Villiers, Assistant Program Director, Admission & Recruitment, at jvilliers@sarahlawrence.edu
The IMPACT Program
The IMPACT program is a unique partnership between families living with Down syndrome and first year genetic counseling students at the Joan H. Marks Graduate Program in Human Genetics at Sarah Lawrence College since 2011. The program provides students with the opportunity to learn about life with Down syndrome beyond what they can learn in the classroom or clinic setting. Students can incorporate lessons learned from their IMPACT meetings into their genetic counseling practice to become advocates for the Down syndrome community and more accurately educate their future patients about life with Down syndrome.
Our Students
In our current class cohorts, 55% of students self identify as a Person of Color. 93% of students are between the ages of 22-29. 38% of students were from countries outside of the United States, from a total of 11 countries including Canada, Qatar, Namibia, The Gambia, Ghana, India, Mexico, Korea, Vietnam ,Costa Rica, Iran, and Russia.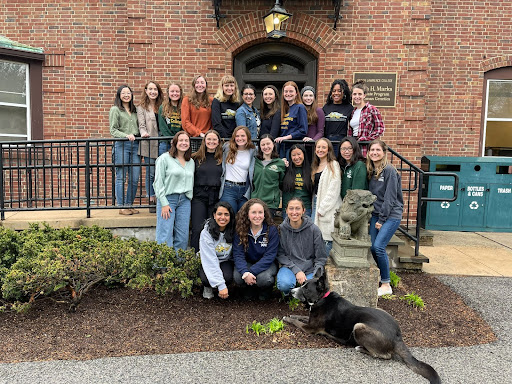 The class of 2022 in front of the Wrexham Building, the home of the program.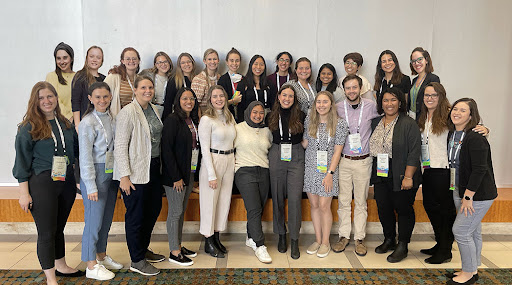 The class of 2023 at the National Society of Genetic Counselors Conference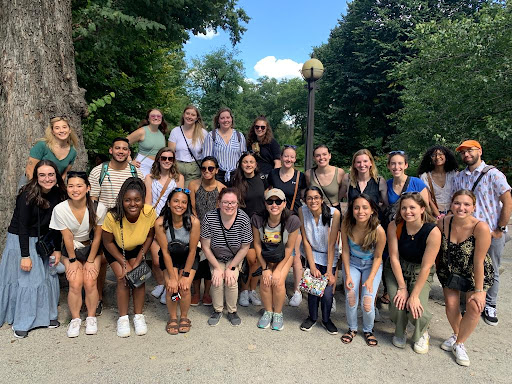 The class of 2024 in Central Park
Other DEIB Programs and Initiatives
Holistic Admissions
Our holistic admission process aims to see the applicant as a complete person. For this reason we are not only interested in how an applicant performs academically, instead, we are just as interested in volunteer experiences, exposure to genetic counseling, and ability to communicate your insight into the field based on these experiences.
We work to recruit and sustain a diverse admission committee and require frequent turnover of this committee to bring in new ideas and approaches.  Additionally, our admission process is intentionally designed to reduce the impact of bias from any single committee member.
Diverse Curriculum
We understand that interacting with people from various backgrounds enables our students to learn to communicate more effectively and often differently than they are previously accustomed to. As communication is one of the core skills for the genetic counseling profession, we view a diverse learning setting, including a diverse student body, faculty, and curriculum, to be essential to developing this core skill. We combine independent study with collaborative work, team-based learning, and a flexible learning environment.
We regularly and intentionally engage students of all backgrounds, beliefs, and identities in complex discussions regarding power, privilege, discrimination, bias, racism, equity, and justice. This includes our Addressing Bias Curriculum where students meet monthly to examine their salient social identities and how these intersect with power and privilege.
Inclusion and Belonging
The program works with the Office of Diversity, Equity, and Inclusion, Office of Access and Disability Services and Counseling & Psychological Services. Students have access to all services offered by these College offices. Students also have access to Student Spaces (on campus, student-run, identity spaces) and the Leadership Exploration and Discovery (LEAD) Program, a pre-orientation program for aspiring leaders, first-generation college students, and students of color.
We also initiate affinity groups (program specific, student-run identity spaces) for students in the Human Genetics Program to foster connection with other students who hold similar identities.
Other Genetic Counseling Resources