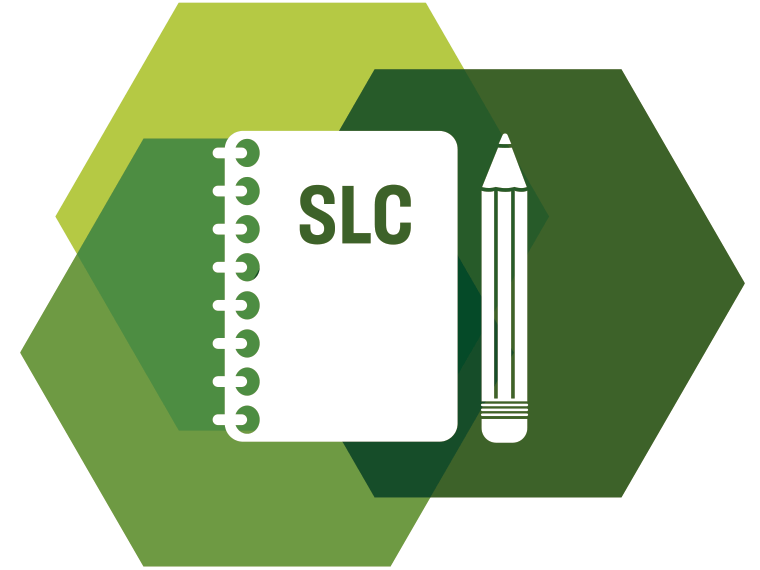 Dates for Writers Week 2024 will be available in January 2024. Please sign up for the Writing Institute newsletter for Writers Week announcements and details. 
Now in its 24th year, Writers' Week at Sarah Lawrence College offers creative young people an immersive week-long experience with creative writing and the performance arts.
Each day, participants attend writing and theatre workshops led by prose writers, poets, and performance artists. Included in the week are mini-workshops taught by program faculty, graduate students and guest artists. Rooted in the Sarah Lawrence College tradition of one-on-one interaction, the program offers students the opportunity to meet in small groups with workshop leaders. The program also includes faculty and student readings and a celebration of student work on the final day of the program. Classes are limited to 18 students, with two teaching artists per workshop. 
In 2023, there will be two sessions of Writers' Week: one on-campus session and one virtual session. Please note that the on-campus program is a day camp (not a residential program).
We welcome students entering the 9th, 10th, 11th, or 12th grades the following fall. Students must be age 14 or older at the start of the program.
Sponsored by The Writing Institute and the Sarah Lawrence College Theatre Program.
Writers' Week 2023
July Session (Virtual): July 10–July 14, 2023
August Session (On Campus): August 7–August 11, 2023
The Writer's Workshop
The day's work begins with a creative writing workshop, giving students the chance to investigate what defines a poem, a story, and the best way to communicate ideas through writing. This course is a place for students to write, to read one another's work, to learn to observe what is familiar and what is not, and to transform what the writer sees into words. Members work as professional writers do: generating material, collaborating, and talking, revising, and rewriting.
The Writer's Theatre
The work of the writer and theatre professional are similar—both investigate storytelling, character performance, narrative, and more. When studied together, these two related disciplines can produce holistic and more informed writers capable of creating work that reaches broad audiences. In this course, the creative process is explored in an intuitive and spontaneous fashion through improvisation, group projects, and games. Faculty and students participate together to give form and shape to both individual and collective expression. No prior theatre experience is necessary. Students select their theatre specialty. Sample theatre workshops include: Screenwriting, Comedy Sketch Writing, Musical songwriting, Playwriting, and more.
Schedule
On campus: classes will meet daily Monday through Friday from 10am to 5pm ET, including an hour lunch break. Lunch is provided for students. Please note: Writers Week is not a residential program. 
Virtual: classes will meet daily Monday through Friday from 11 am to 5:15 pm ET, including a 50 minute lunch break. 
There will be ample breaks built in each day and a more detailed schedule will be released closer to the program start date.
Teaching Artists
Writers Week is taught by Sarah Lawrence College graduate students, alumni and Writing Institute instructors. More information about our team of teaching artists will be available in 2024.
Student Testimonials
"Insightful information and activities that expanded my horizons and inspired me!"
"It was amazing! Fun, yet still productive and educational."
"My instructors were so great! I loved the writing exercises–– they made me step out of my comfort zone. I also loved that my teachers were so understanding and made sure to give us breaks and chances to chat and get to know each other better throughout camp."
"I loved how my writing instructors brought me out of my comfort zone yet still helped make me feel safe in this environment. I got to experiment with a lot of genres, shared my own writing, and became inspired by hearing peers' work."
"I didn't think I could do improv or a comedy routine, but my instructor made that possible. I had so much fun laughing with everyone in this class and realized that improv is not as difficult as I had initially believed. I also found out that I could be funny (something that I had doubted before). Our instructor also made sure everyone felt safe and that no one was making inappropriate jokes, and I appreciated that."
Frequently Asked Questions
Can my student receive school credit?
We do not offer college credit for this program, though, if requested, we can send a letter to your student's school confirming their participation in our summer program.
Will my student have homework?
Students typically do not receive homework, but may be asked to come prepared for the next class with fresh ideas. It is important to note that each workshop is run independently and the work they will be asked to do is dependent on the faculty members.
Does my student need to be an advanced writer?
This program is for anyone who has a desire to become a writer—to discover or fine tune the skills they already have. Whether the student is a beginner or an advanced writer, the faculty works with each student to create and move toward individual goals in a supportive, noncompetitive environment.
What is the theatre component of the program?
In The Writer's Theatre workshops, the creative process is explored in an intuitive and spontaneous fashion through improvisation, group projects, and games. Faculty and students participate together to give form and shape to both individual and collective expression. No prior theatre experience is necessary.
Who are the instructors for the program?
Our courses are taught by dedicated education professionals and Master of Fine Arts Writing Program and Theatre Program candidates from Sarah Lawrence College. We also have a large support staff available to you and your student to assist with any questions that may arise.
Are scholarships available for Writers Week?
Limited scholarships are available to Yonkers Public School students, made possible by our partnership with the Yonkers Public Schools. Please contact your student's principal for more details, or email the Writing Institute at writinginstitute@sarahlawrence.edu.
Program Costs
Tuition for Writers Week 2024 will be announced in January 2024.