Collaborating with local residents and city planners, Regina Davis '79 and Samuel Stein '05 work to ensure their neighbors can afford—and keep—homes of their own.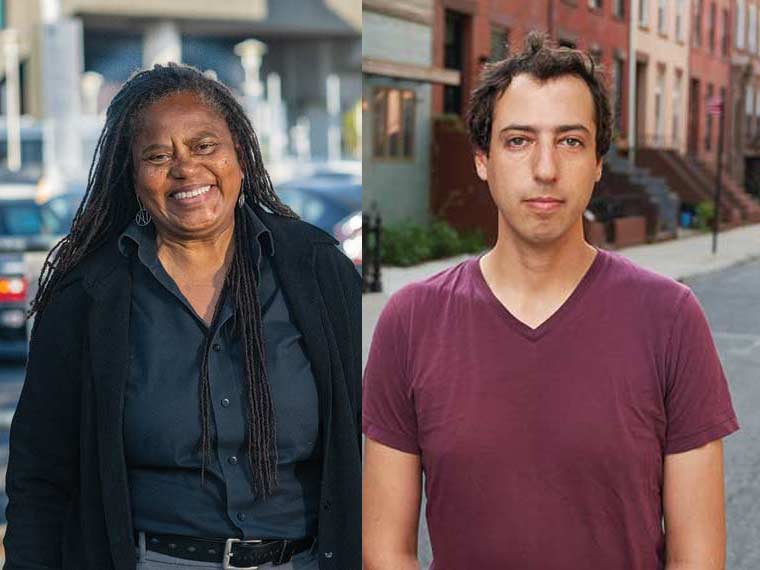 They were fresh out of Sarah Lawrence and living in New York, trying to find a good way to use their ideals and their education to pay the rent, when each got a harsh lesson in how hard it can be to keep a roof over your head when you don't own it yourself.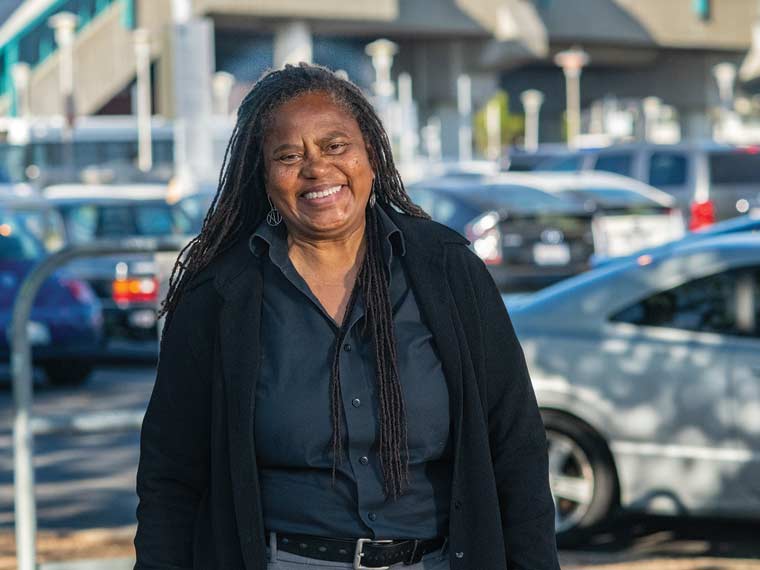 Regina Davis '79 had a postgraduate fellowship that turned into a job with the New York City Department of Cultural Affairs. She was living in Brooklyn at a time when, as she says, "You could be a student and live in Brooklyn with your own apartment." Then the building was sold, and the new owner told her she had 30 days to move. Evicted.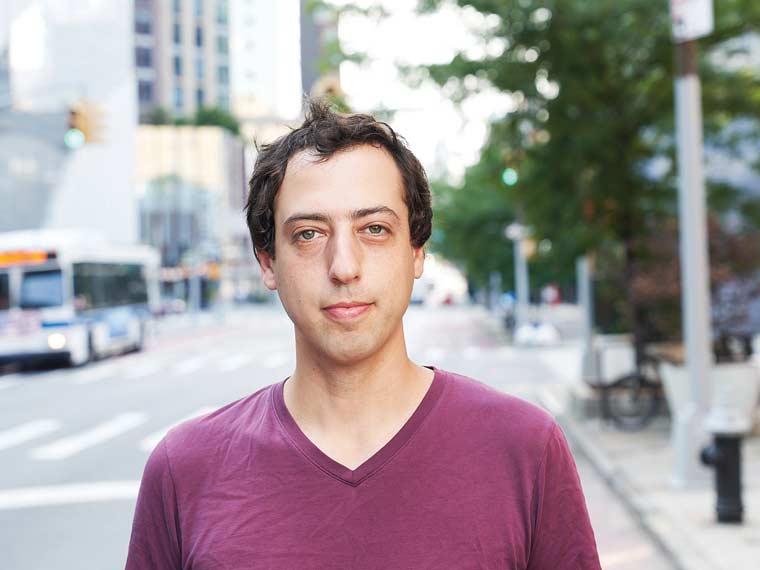 Samuel Stein '05 was working as a researcher for a labor union and living on the Lower East Side of Manhattan when he was evicted, too. The building owner, he says, had just been released from prison after serving a sentence for attempted murder. "That stuck with me," he says, "the fact that I would lose my apartment because I was an unverified subletter—but that he would keep his that he owned, despite having tried to murder the downstairs neighbor and burn down the building."
For Davis and Stein, eviction was a memorable stop along a road that led each of them into the work they do now—teaming up with city planners and local residents to help people get into homes from which they won't be evicted. "It's like the rite of passage," Davis says of being evicted. "I think that's a real point of departure for people in terms of their awareness and kind of stick-to-it-iveness."
Davis, who went on to earn a master's degree in architecture from the University of California, Berkeley, has been working in affordable housing and community development in the San Francisco Bay Area for decades. "The issue of affordability is now the number one political issue in the Bay, finally," she says. "How can we produce more housing, and not just housing for people of the top economic strata?"
Stein, who's taught at Hunter College the past three years, is a geography PhD candidate at the CUNY Graduate Center. He recently published Capital City: Gentrification and the Real Estate State (Verso)—not a repackaged dissertation for fellow academics, but an engaging analysis aimed at anyone who has ever worried about how they or their children will ever afford a home of their own. "We're at a point where, for a lot of people, half of their paycheck is going to housing," he says, "which means it's like a direct cash transfer from their boss to their landlord that they never get to see."
Davis and Stein are separated by a generation and a continent, but in the course of a recent joint conversation they learned they share more than just their New York City evictions. Both grew up with activist inclinations, and both were influenced by travel to Central America as young adults.
Davis lived in Southern California until her teenage years, when her parents moved back to their native Nashville. One summer during high school, she traveled to Guatemala, El Salvador, and Nicaragua with a medical group that brought doctors and dentists to rural areas. "I grew up in a family of activists," she explains. Her mother was director of a Head Start program, her father a printer. (Her brother, Victor Davis '80, a casting director and music publisher in New Orleans, also attended Sarah Lawrence.) "Being there at such a young age and so far from home was definitely an eye-opener."
She was drawn to Sarah Lawrence by its roster of prominent writing faculty, including June Jordan, the first person she met when she arrived as a student, and a friend for many years after she graduated. But it was in a sculpture class that she first glimpsed a future career path, when she learned of an opportunity to spend a year at the Institute for Architecture and Urban Studies in Manhattan. "I was always interested in how things work," she says.
Stein came to Sarah Lawrence from Rhode Island, where his father was a history professor at Roger Williams University and his mother an administrator at the Alperin Schechter Day School (now the Jewish Community Day School of Rhode Island), an elementary and middle school in Providence that Stein attended. "I wanted to be a political activist," he says. "I didn't think I was going down an academic track."
As it did for Davis, a trip to Central America—to Nicaragua over winter break of his sophomore year in college—gave Stein a more vivid view of the world's inequities and injustices. "I was already interested in those issues, but I came back fully convinced I had to make that the focus of my life's work," he says. A fellowship after graduation took him even farther, to China as a research assistant with Professor Joshua Muldavin (geography).
Davis spent five years with the Department of Cultural Affairs, where her most rewarding job was to help the Studio Museum in Harlem— a collection of works by artists of African descent that had been housed in a rented loft—build its own home on 125th Street. "The street was really in shambles as a commercial corridor," she says. "The only things you could really buy there were drugs and counterfeit tennis shoes."
The museum became a centerpiece of the neighborhood and a lesson that followed her into the next stages of her career. "It was really learning how you get the city and the private sector and regular folks to work together to revive a corridor and make it livable," she says.
Her thesis project at Berkeley focused on affordable housing in Harlem, and after graduation she stayed in the Bay Area to put those ideas into practice. She designed multifamily projects for housing authorities and nonprofits, and spent a dozen years as chief executive of a nonprofit real estate developer in San Francisco, building affordable condos, apartments, and single-family homes as well as commercial properties.
"One of the things we talk about is both affordable housing and the ability to afford—the ability to work," Davis says about the importance of also developing retail space and other places where residents can find jobs near their homes. Her current project, her largest to date, is Mandela Station—a collaboration with the Strategic Urban Development Alliance that will transform an underused area around a Bay Area Rapid Transit station in West Oakland into more than 700 apartments as well as stores, offices, art installations, even an incubator for cooperative businesses.
"I'm not trying to build the most units of housing per dollar, per square foot, or any of those things," she says. "My real interest is in community change. How do you make communities stable for people who are from there?"
Stein's work as a union researcher and a tenant organizer convinced him that he would have a better chance of changing the laws and policies that troubled him if he had a clearer understanding of how they worked. He tried to move beyond individual landlord battles by helping tenants in rent-controlled and rent-stabilized units from different parts of the city join together to lobby for a legislative agenda, but kept hitting roadblocks in Albany, where the real power resided. "I was at the same time incredibly inspired by the potential power of the tenant movement and enormously frustrated by the political system that kept those tenants from utilizing that power," he says.
After earning a master's degree in urban planning and starting his doctoral work, he wrote Capital City, exploring the rise of what he calls the "real estate state"—an era when 60 percent of the world's total assets are now invested in buildings and land—and what that means for housing costs, especially in "hyper-invested cities" like the ones he and Davis live in.
"One of the big questions I had going in is, how can we work to make our cities better without making them more expensive or displacing people?" he says. "And also, just how much planning will the system endure?"
When Stein returned to campus in April to speak about Capital City, he was introduced by Muldavin, who praised the book's scope and reach, and the way it has been embraced by housing activists. "That is a very rare thing for those of us who are academics, to have our books be adopted immediately and be loved and taken in," Muldavin said.
Stein's ideas for change range from the middle (stronger rent regulation, shifts in tax policy) to the left (public ownership of land), but all follow the spirit of a sign that he remembers hanging on the office door of his don, the late Ray Seidelman (politics).
"It said, 'Don't Mourn—Organize,'" Stein recalls. "And I hold onto that."