Holly Robbins '07 explores how ethical design impacts smart devices—and how those devices impact us.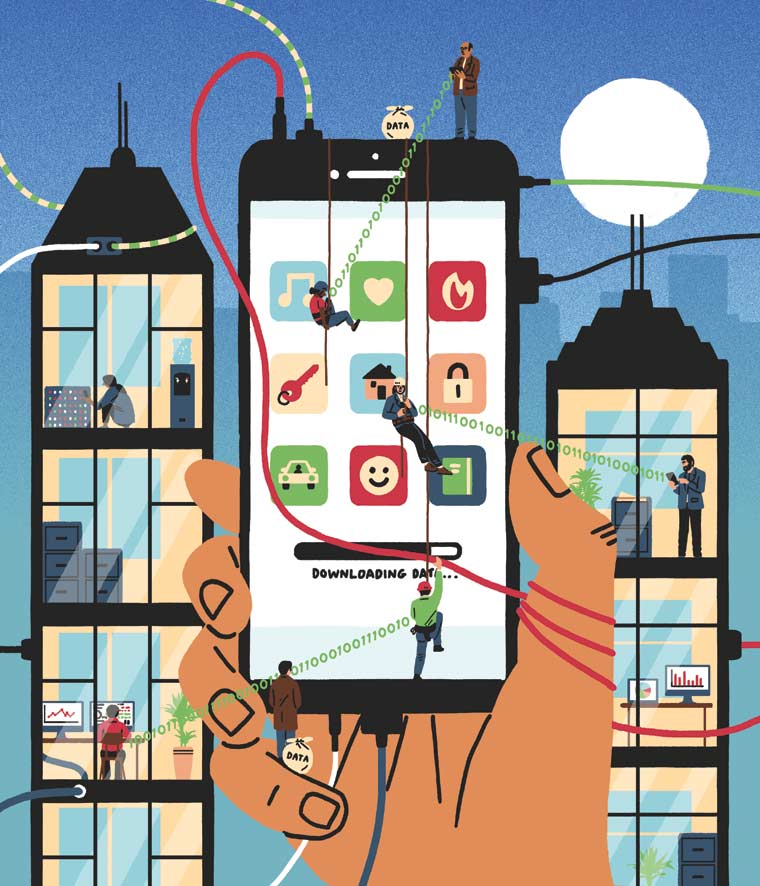 Holly Robbins' myriad passions have led her down many divergent paths: classically trained musician, political analyst for an Arab embassy, and holder of a PhD in industrial design, to name a few. These days Robbins '07 is pursuing a career as what she calls a design anthropologist. "Like most of my titles that I've ever ascribed to myself," she says with a laugh, "I made it up."
As a postdoctoral researcher at Delft University of Technology in the Netherlands, Robbins bridges academia and industry by bringing ethical design practices to Dutch research labs developing cutting-edge technologies. Her work focuses on the Internet of Things (IoT), embodied by the growing number of household objects that have gone the way of the telephone and evolved into "smart" devices.
IoT involves extending Internet connectivity and data collection capability beyond computers and other traditional electronics. From refrigerators to thermostats, doorbells to coffee makers—everyday products are going through major upgrades that promise to make our lives easier and more efficient (and, perhaps, ever more intruded upon).
But to Robbins, the rapid development of IoT products also poses an ethical dilemma. Take the example of a smart scale. Is it passing data about users' weight gain back to the manufacturer? What if the company sells that data, and now users are bombarded with online ads for weight loss products? Or even worse, what happens when their own health data is used against them, leading to, say, a loss of insurance coverage? "Technology is becoming so complex, but we mask the complexity for the people using it, so they don't have an idea of the role that technology is playing," she says. "And all the while, they're being milked for information and data."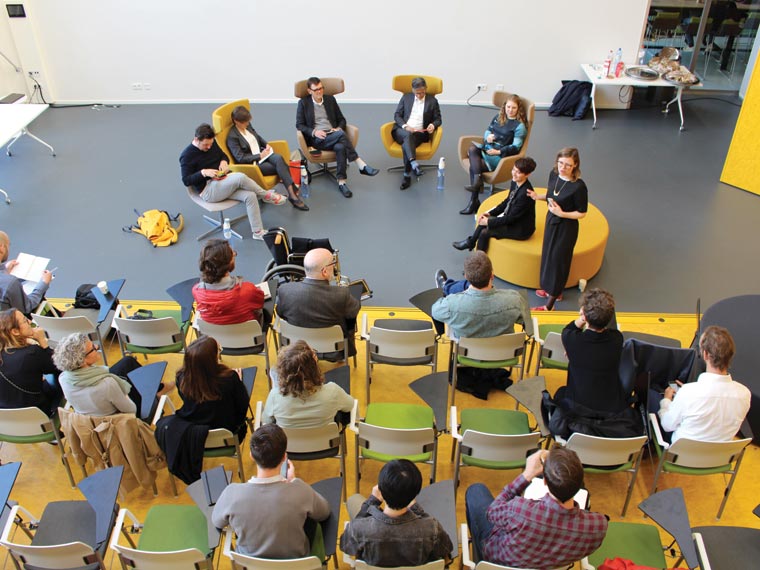 Robbins believes more responsible IoT products must start with ethical design practices. Her doctoral research at Delft involved exploring ways to turn these "black boxes" into technologies that are more legible to the average person. Robbins is a co-founder and board member of the Just Things Foundation, which aims to increase awareness about ethical dilemmas in the development of Internet-connected products and services. "Ethics come into play whenever there is a risk of people experiencing negative consequences from your design," says Marcel Schouwenaar, president of the Just Things Foundation.
In 2015, the foundation launched the IoT Design Manifesto, a code of conduct for IoT creators with guidelines outlining responsible design. The manifesto promotes a culture of privacy, integrity, transparency, and user autonomy. "We are deliberate about what data we collect," proclaims one such ground rule.
"The IoT Design Manifesto is our Hippocratic Oath," Robbins says. "It's about finding ways to make the complexity of technology legible to people so they can have a sense of autonomy and agency. It's the responsible thing to do."
Growing up in New Jersey, Robbins studied classical voice at the Manhattan School of Music. As a dyslexic, neurologically wired differently than her peers, she developed different approaches to learning—something she now calls her "superpower." Then came 9/11, a tragedy that affected several classmates and their families.
The events of that day compelled Robbins to unravel the circumstances that led to the terrorist attacks that killed nearly 3,000 Americans. "9/11 was my awakening moment," Robbins says. "My dad was coming out of the World Trade Center when the first plane hit. Everyone was scared and vulnerable. But it was also the moment I knew that I wanted to shape myself as a world citizen."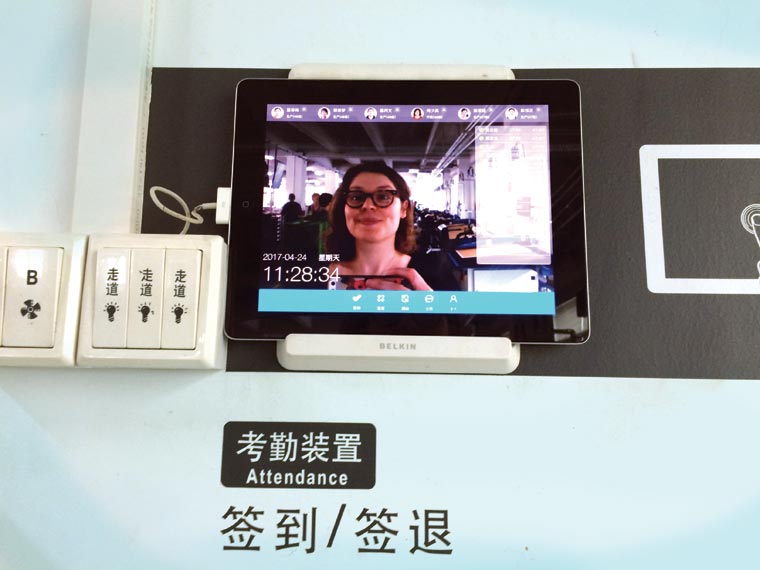 At Sarah Lawrence, she pursued a concentration in political anthropology, immersing herself in Middle East politics and culture and studying abroad in Jordan and Cyprus. The educational rigor of the College helped her learn how to think analytically and develop informed and nuanced perspectives. After graduation, Robbins led a cultural immersion program for American high school students in Turkey—until one day she received a phone call from a friend of a friend who was affiliated with the Royal Embassy of Saudi Arabia in Washington, DC. To her astonishment, the embassy asked her to interview for a position as a political research analyst.
"A lot of my work involved taking two different political systems and having them make sense to each other," Robbins says. "I translated what was going on in Congress and put it into the appropriate context for the foreign ministry. I did that for four years, and it was super-fascinating."
Robbins thought about applying to graduate programs in anthropology. But she was increasingly enthralled with the growing role of technology in our everyday lives—and how devices like smartphones were shifting cultural norms. She recalls a Saudi colleague at the embassy who was committed to an arranged marriage with a woman from his home country. Traditionally, her colleague would have been introduced to his future wife in a formal, private meeting. Yet Robbins saw him informally messaging his bride-to-be on his BlackBerry, which completely changed the dynamic of their relationship.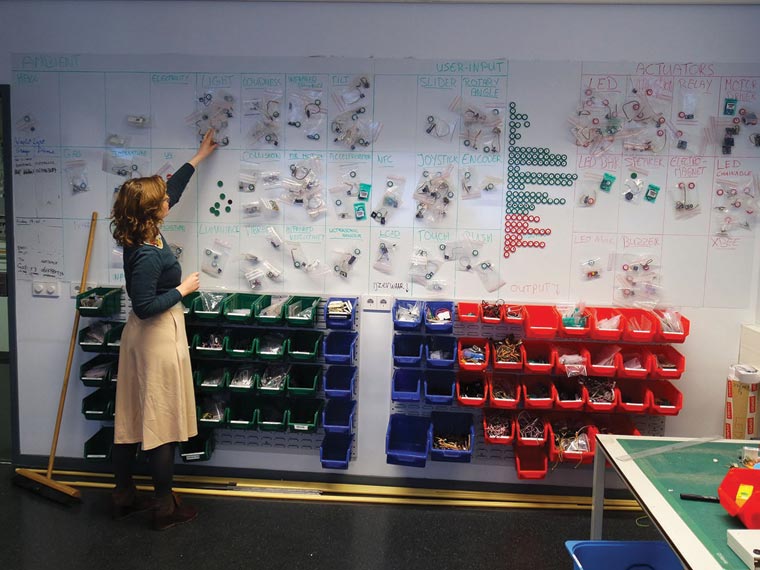 She decided to merge the two fields of study—anthropology and technology—into one interdisciplinary subject. At New York University's Department of Media, Culture, and Communication, she enrolled in a master's program focused on human-computer interaction. As she completed her degree, her NYU supervisor, Katherine Isbister, encouraged her to apply to a multidisciplinary PhD program at Delft University. "The Delft program was in a field called industrial design," Robbins says, "which I didn't even know was a PhD-able thing before I saw the call for applications. But in Europe it's an established discipline."
Her doctoral work focused on a more theoretical and analytical approach to design—such as what design tells us about society and how complex design can be made more accessible to the layperson—and covered methods for translating these theoretical concepts into practice. "Holly's research brings the discourse around ethics and technology into the scope of design, which is urgent and hard," Marcel Schouwenaar says. "She's contributed to a foundation for new ways of thinking about how to empower and enable users, citizens, workers, etc., to understand the technology they engage with."
"Holly has contributed to a foundation for new ways of thinking about how to empower and enable users, citizens, workers, etc., to understand the technology they engage with."

—Marcel Schouwenaar, President, Just Things Foundation
Robbins contributed to a Schouwenaar-led project that involved redesigning an IoT electric-car charging station. As electric cars become more prevalent, the availability of energy at charging stations will fluctuate depending on the demand and availability at any given moment. Instead of hiding this information from users, the Transparent Charging Station makes it clear that energy is a limited resource with a Tetris game–like interface. Users can request how much charge they need and how quickly, and, as they turn dials, the screen shows them how their request affects other people charging at the same station. If they ask for a full and rapid charge, for example, they will see their charging request drawing energy from another car's request.
In her spare time, Robbins sings in a jazz band she formed with her colleagues at the university. They call themselves The Double-Blind Reviewers, a "super-nerdy name" referring to the peer-review process for academic journals. That Robbins has always marched to her own beat is reflected in her multifaceted career. "By embracing your individualism and your certain way of thinking and engaging with the world, you are equipped to make your own path," she says. "And this is what I think makes a person interesting."