Nell Minow '74 and David Apatoff '74 have fashioned careers mixing the corporate with the artistic.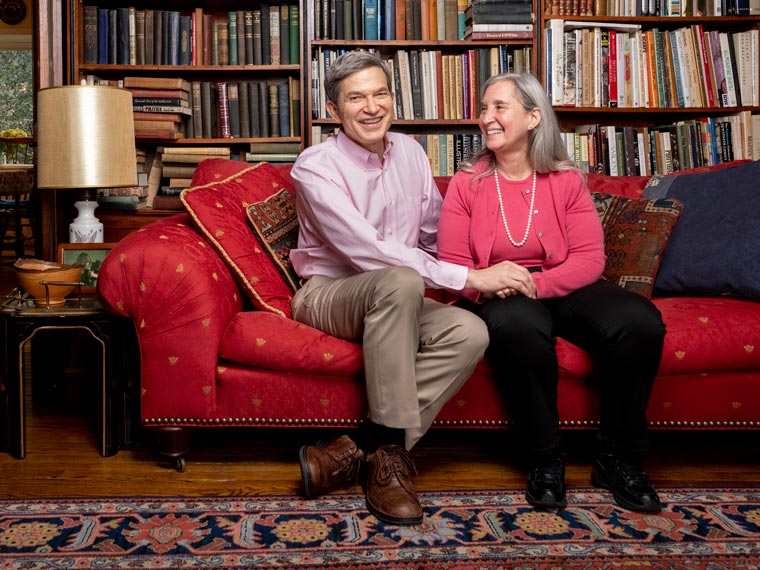 As a child, Nell Minow '74 had opinions on everything, it seemed, and no shortage of wit to serve them with. So when a teacher asked if she thought she could make a living as a smart-aleck, "I took it as a rhetorical question," Minow says.
As a student at Sarah Lawrence, Minow recalls Grace Paley (writing) encouraging her not to fight her natural sense of humor, but to embrace it—"not just in writing," Minow says, "but in the way you approach life. It was about being authentic."
And that's just what she did, as did her classmate and husband, David Apatoff '74. Over the past 45 years, both Minow and Apatoff have lived authentically, and creatively, by nurturing passions sparked in childhood.
Starting in the mid-1980s, Minow earned fame as a crusader for better management of Fortune 500 companies, leveraging fierce determination—mixed with some public chiding of well-paid titans—to elevate the influence of shareholders. It's work that led one national business magazine to label her "the CEO killer" and another to dub her "the queen of good corporate governance." And when not royally decapitating poorly managed companies, she reviews movies for rogerebert.com. And runs a small publishing company she founded. And writes a blog on end-of-life issues.
The common thread in her multi-hyphenated life, Minow says, is that she's "very interested in why things don't work," whether it's a corporate strategy or a plotline. "You can just say I'm a systems analyst."
Under the same roof in suburban Washington, DC, Apatoff is a lawyer, museum curator, art critic for the Saturday Evening Post, author of several books and articles about art, and an artist himself. Those sidelines blossomed after Apatoff had already put in decades representing high-tech companies at a major law firm. He enjoyed his legal job, but art, he says, turned out to be "a jealous mistress."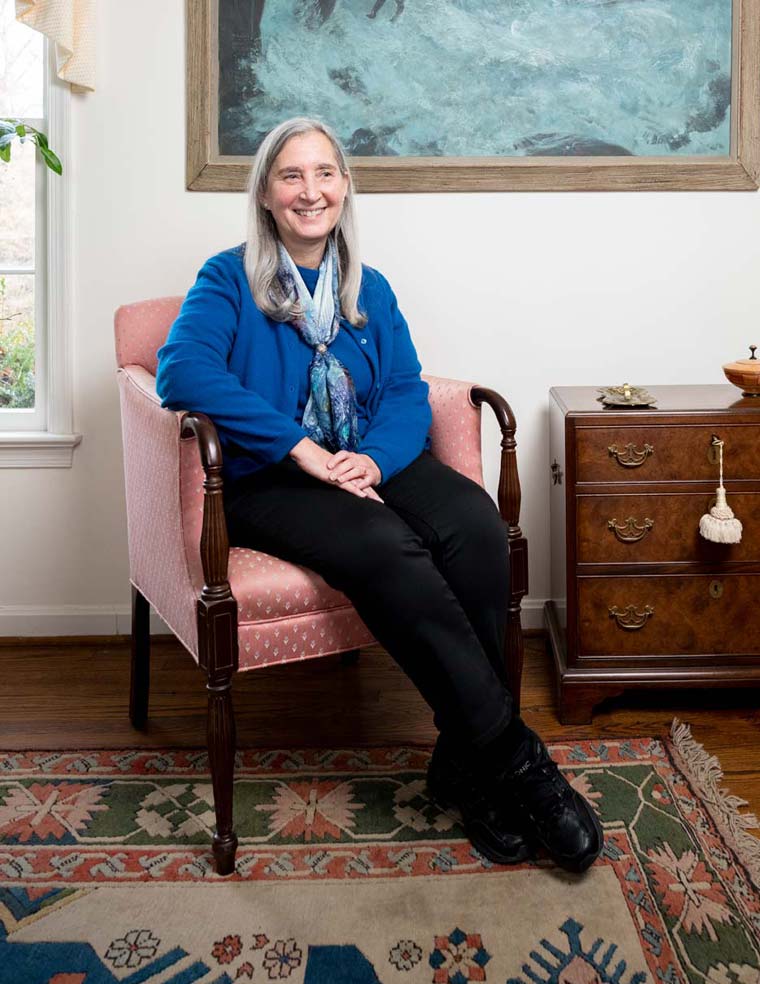 Apatoff and Minow had been friends since their high school days in Chicago. After Sarah Lawrence, they took the bar exam, got married, relocated, and started jobs as government lawyers—all within a month of finishing law school at the University of Chicago.
For Minow—whose father, Newton Minow, was chairman of the Federal Communications Commission under President John F. Kennedy—working in federal government was a dream. After stints at the Environmental Protection Agency and the Office of Management and Budget, she and a colleague, Robert A.G. Monks, created an advisory firm that had "responsible investing" as its aim. Their next venture was a $100 million investment firm that bought shares in companies to prove that good governance can equal profitability (it did). Both of those operations, as well as a third Minow and Monks creation, were sold at a profit, says Minow, now the vice chair at ValueEdge Advisors, which helps institutional investors engage with their portfolio companies.
Working on what she calls "the demand side of corporate governance," Minow has testified before Congress, been profiled by The New Yorker, and been called on as a go-to expert on issues like outsize CEO compensation. But don't call her a watchdog. She's a shareholder advocate, she says, working from within to press for change on behalf of all shareholders as a better alternative to divestment. "The happiest day of a fossil-fuel company CEO's life is the day an activist shareholder sells," she notes.
From the beginning of her private-sector career, Minow has never worked more than three days a week, the better to do other things, like … well, like watch movies. Minow fell hard for film the summer after her sophomore year in high school when, bedridden with an illness, she watched one after another on television, then began to write about them for her school newspaper. She never stopped.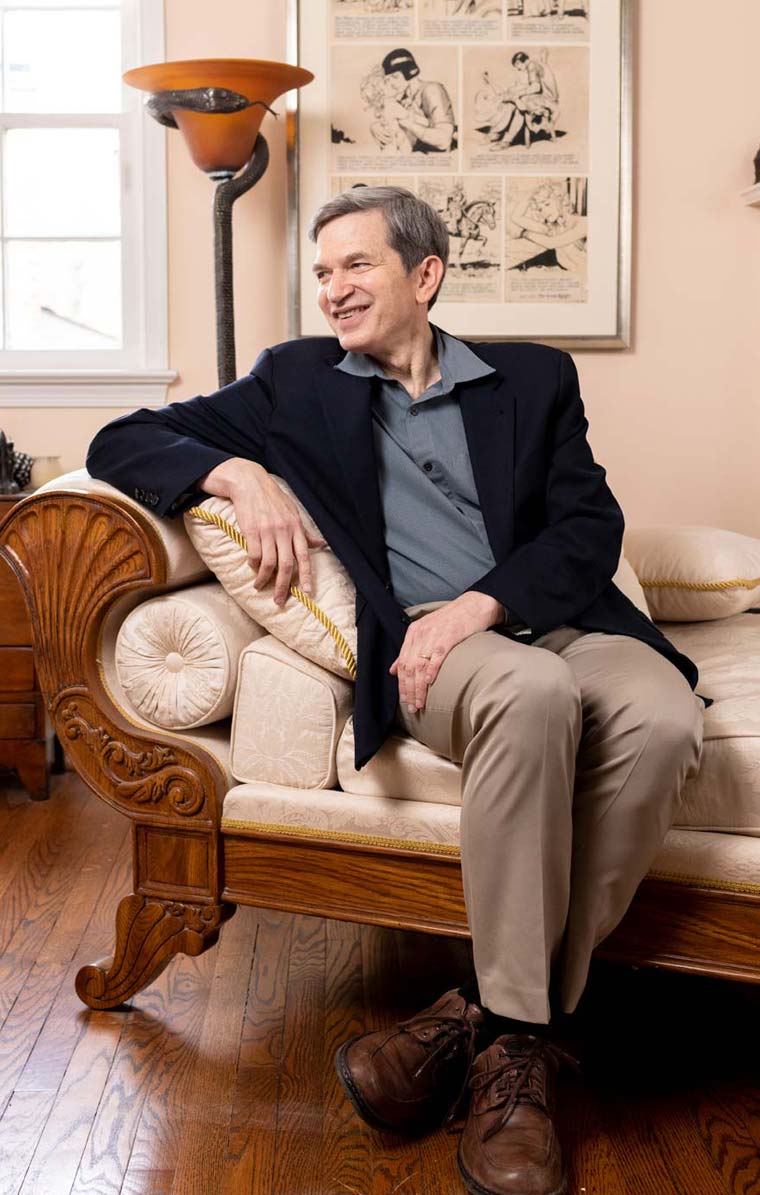 Years later, as an early arriver to the Internet, Minow staked out turf as the Movie Mom, a moniker she trademarked. She launched her website after noticing parents in video rental stores—remember those?—"looking at the recent-releases shelf with that glazed look in their eyes," she says. Her aim wasn't to tell parents which movies to allow their kids to see, but to foster the idea of parents and kids watching films together. At the end of her reviews, she'd include discussion questions addressed to young viewers.
After all, "the whole point of going to the movies with your kids is to start a discussion afterward," says Minow, a mother of two now-grown children (including son Benjamin Apatoff '06).
Now reviewing several films a week, Minow says three quarters of them aren't very good, but she doesn't mind. "The worst movie is still better than the best meeting with lawyers talking about Sarbanes-Oxley," she says, referring to the 2002 law enacted to address corporate fraud.
Her reviews reflect that generous spirit. Her annual top 10 list always includes a best of the year—2018's was If Beale Street Could Talk, which, she wrote, "gave the characters the dignity and understanding often denied people on the margins"—and nine second-place finishers.
For Apatoff, art came long before the law, beginning as an infatuation with comic books and other forms of illustration. "Before I could articulate the word aha," he says, "I was making pictures."
In high school, he got hired as an illustrator for commercial art studios, which helped pay his way through Sarah Lawrence, where in his senior year he also held a work-study job in the Bronx Family Court focused on child abuse and neglect cases. "That was as grim a legal career as anyone could want, but nevertheless very important work," he says.
Eventually, he had to choose: art or the law.
"There was a lot of hand-wringing going on in my senior year, let me tell you," he says. "I talked to the artists I knew, and they said, 'By all means, become a lawyer.' And I talked to the lawyers I knew, and they said, 'By all means, become an artist.' They all felt that at the end of their careers they'd made terrible mistakes. The only way I could deal with it was to do both simultaneously."
While in law school, he drew a "not very good" nationally syndicated comic strip written by others, but enjoyed the respite that art offered from studying law 40 hours a week. "I could come out of class on a Friday afternoon and sit down at my drawing board, turn on the old-movies channel with the 1930s movies, and stand up again on Sunday afternoon, having completed a month's worth of strips," he says. "Talk about adaptable jobs."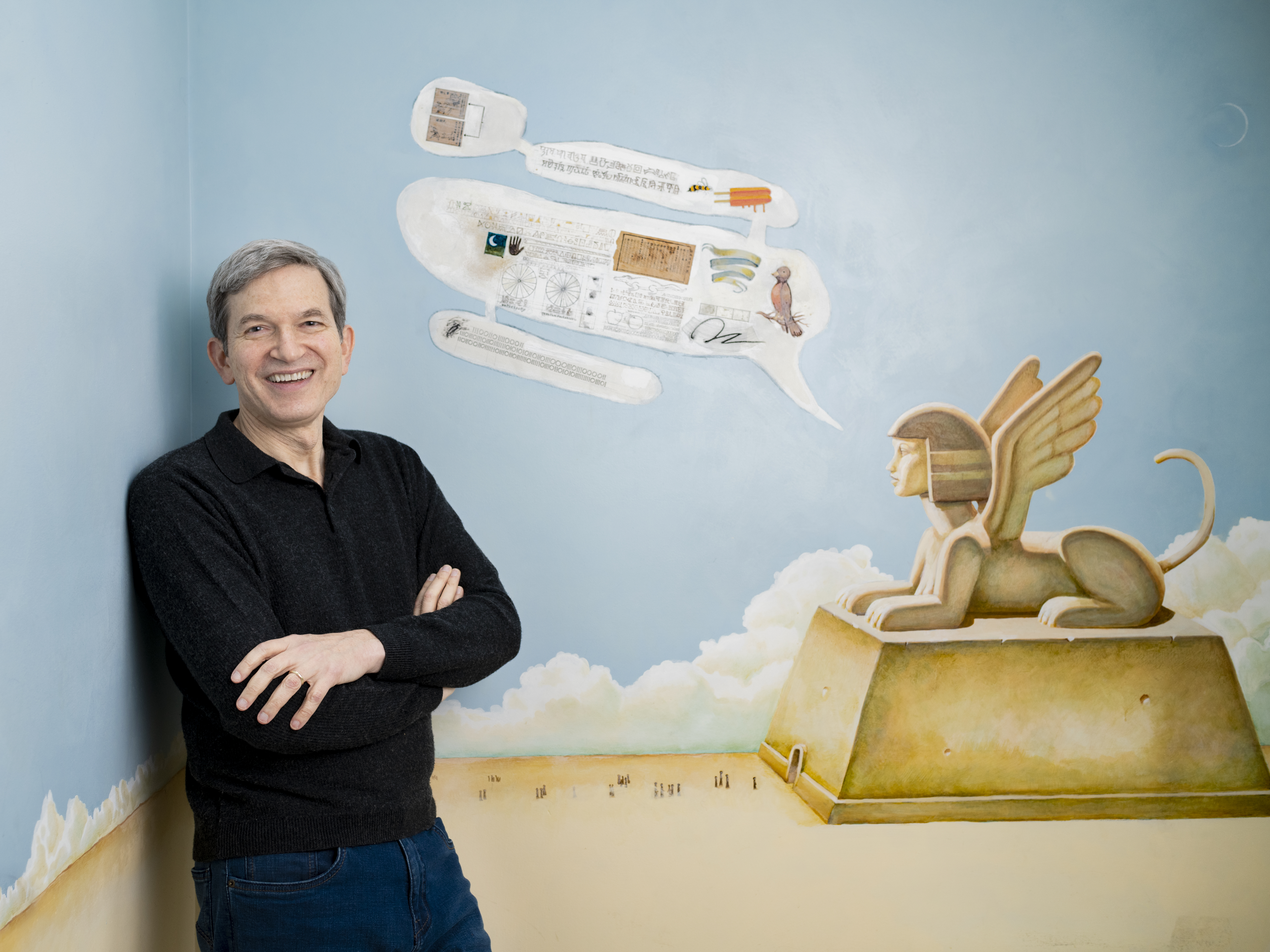 But once in DC, he put down his pens for a busy and diverse legal practice representing multinational corporations, research universities, and think tanks. He was the chief lawyer for the international campaign to rescue the prehistoric cave paintings at Lascaux, France. He didn't seriously get back to his own artwork until years later, when he'd "built up momentum" in his practice and, with Nell, raised their two children.
Being a lawyer gave him "artistic freedom," he notes. "I've never had to compromise my artistic principles due to economic or contractual pressure. On the other hand, being an artist keeps me from becoming too rigid or linear as a lawyer. I need one to balance the other, and I think I'd be a lesser person if I didn't have both."
Since 2005, Apatoff has written a popular blog called Illustration Art, which has helped make him known as an authority on the subject. For a 2012 retrospective on the preceding century's vast array of illustration, the Delaware Art Museum engaged Apatoff to guest-curate the exhibit and write the catalog, saying his voice was "clearer and more articulate" on the topic than most others.
Like his wife, he's authored a handful of books. Unlike her, he did not start his own "author-focused" publishing company to counter perceived industry mistreatment of writers (though he did paint some of her covers). Minow's creation of Miniver Press, another one of her life hyphens, is characteristic, says her husband.
In addition to being "fusion-powered," he says, "Nell has a sense of fairness about the way the world should work. She's constantly being affronted by injustice. So she gets indignant and takes off like Don Quixote on one cause after another."
According to Minow, "David says I found not one but two jobs to criticize the way things are done."
Turns out there was a place in the world for a smart-aleck with a strong sense of justice—just as there was one for a lawyer enraptured by art. All they had to do was claim those places as their own.