Anne Babson '88
Polite Occasions
Poetry / Unsolicited Press, 2018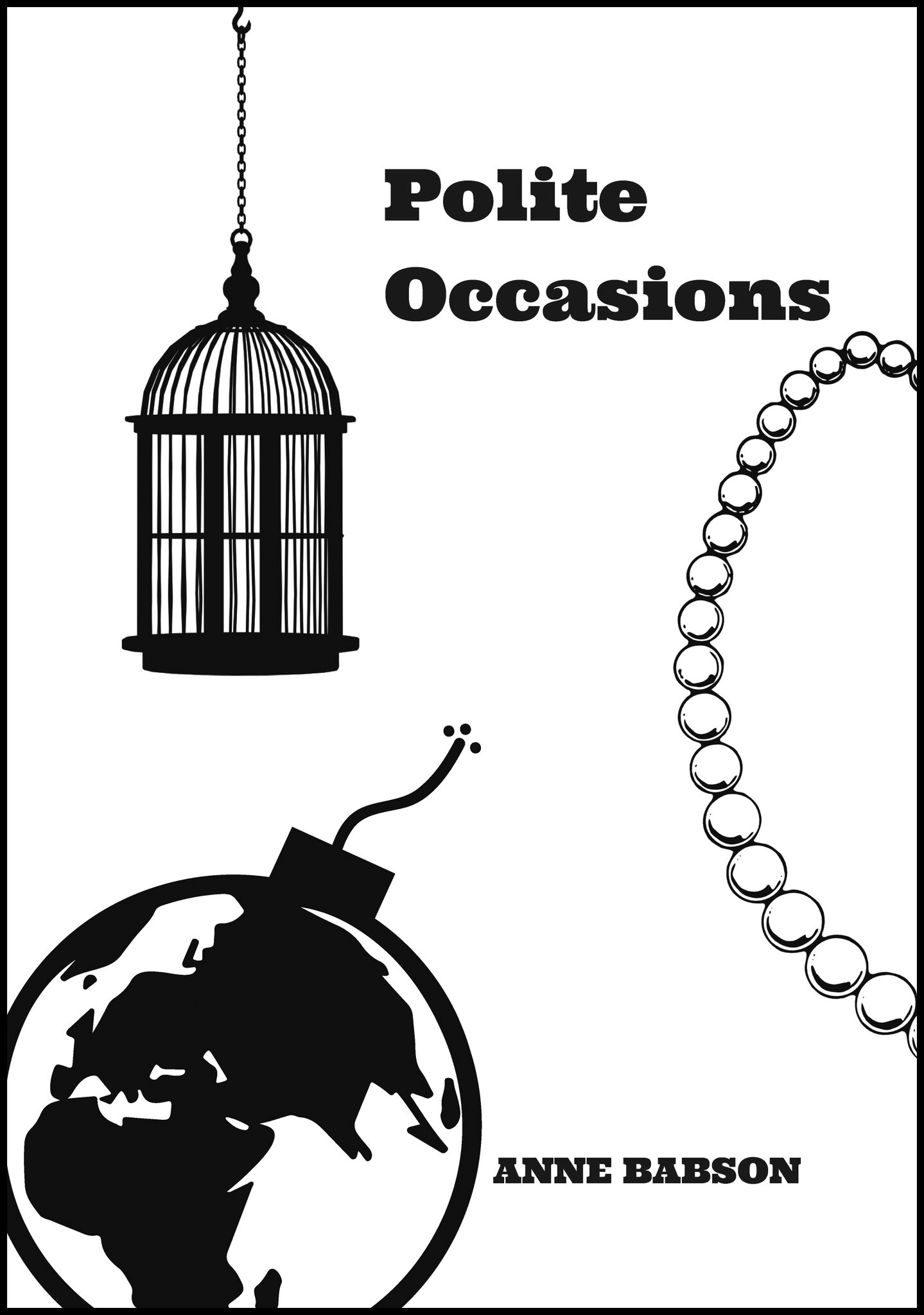 Babson says she is "probably the only poet in America published by both the Communist Party and the Christian Right." Her latest book of poems is set in a dystopian near-future world where authoritarian politics rule and many feel spiritually adrift. Survival relies on the future being female, but not ladylike.
---
Susan Shapiro Barash '76 (as Susannah Marren)
A Palm Beach Wife
Fiction / Griffin (St. Martin's Press), 2019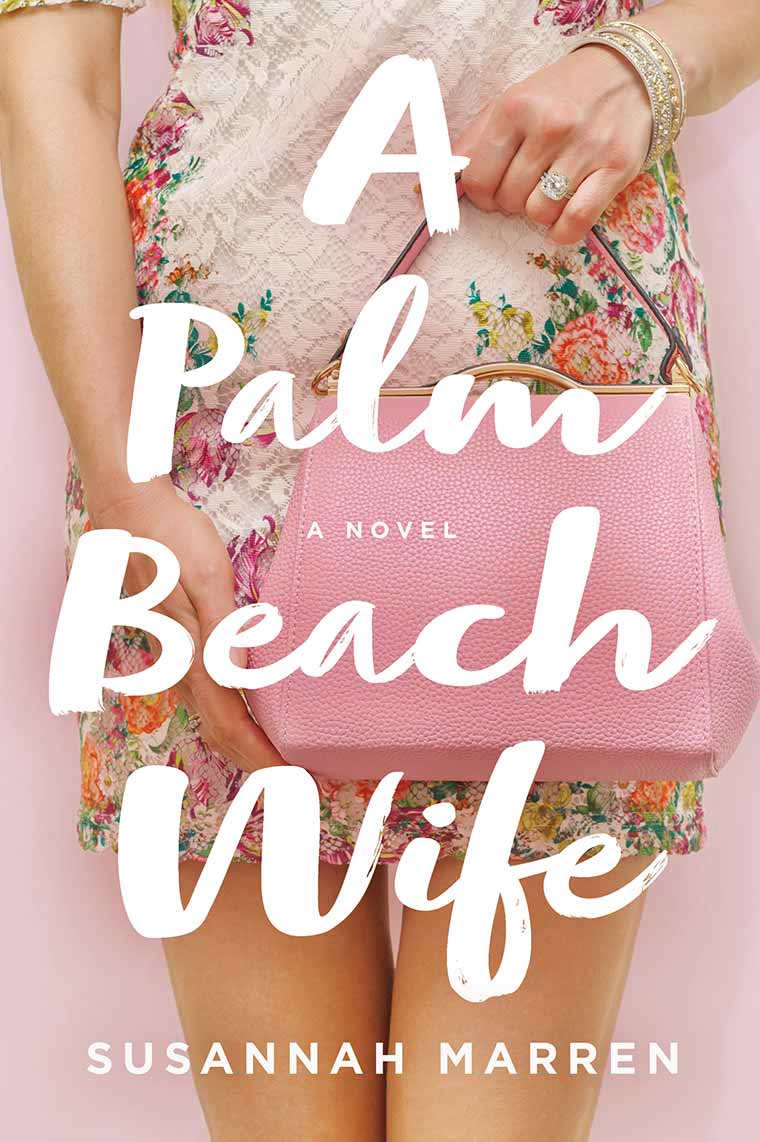 Barash authored 13 nonfiction books before releasing her first novel in 2015. In her second work of fiction, protagonist Faith keeps up appearances in her adopted high society life, but betrayal waits for her just around the corner.
---
Cynthia Weingartner Bardes '63
Pansy in Africa: The Mystery of the Missing Lion Cub
Children's Fiction / Octobre, LLC, 2018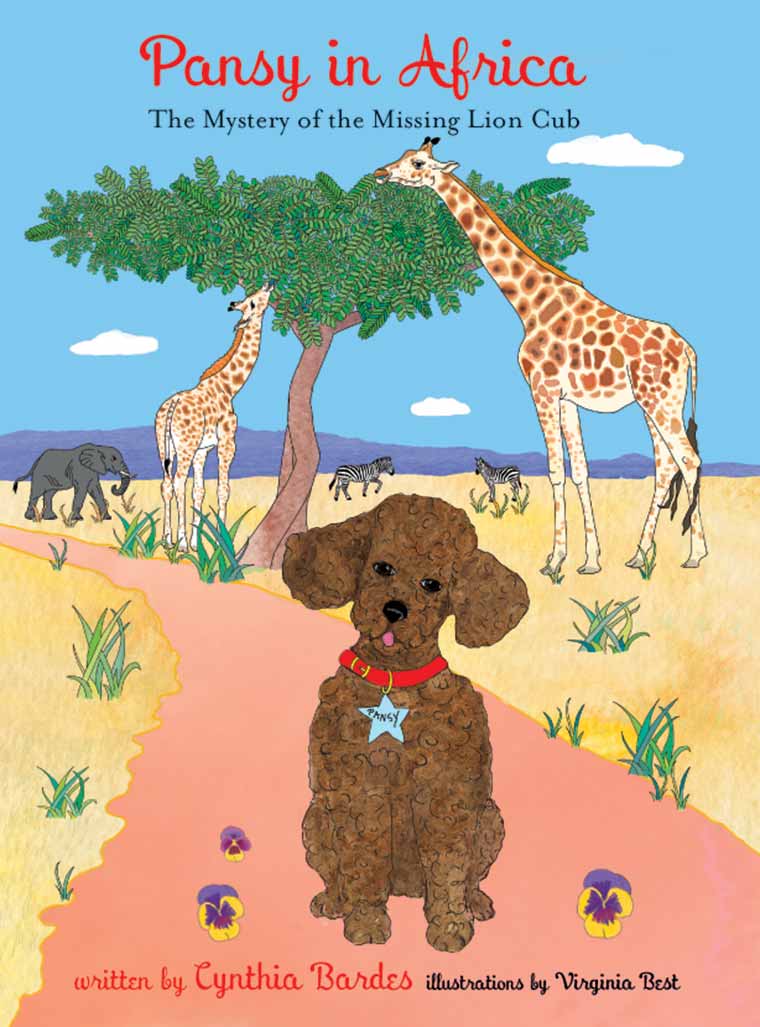 Pansy the poodle and her human friend Avery have solved mysteries all over the world. Their newest adventure, the sixth in the "Pansy" series, takes them even farther from home: on safari in Africa, where a beloved lion cub has gone missing.
---
Tina Barr '77
Green Target
Poetry / Barrow Street Press, 2018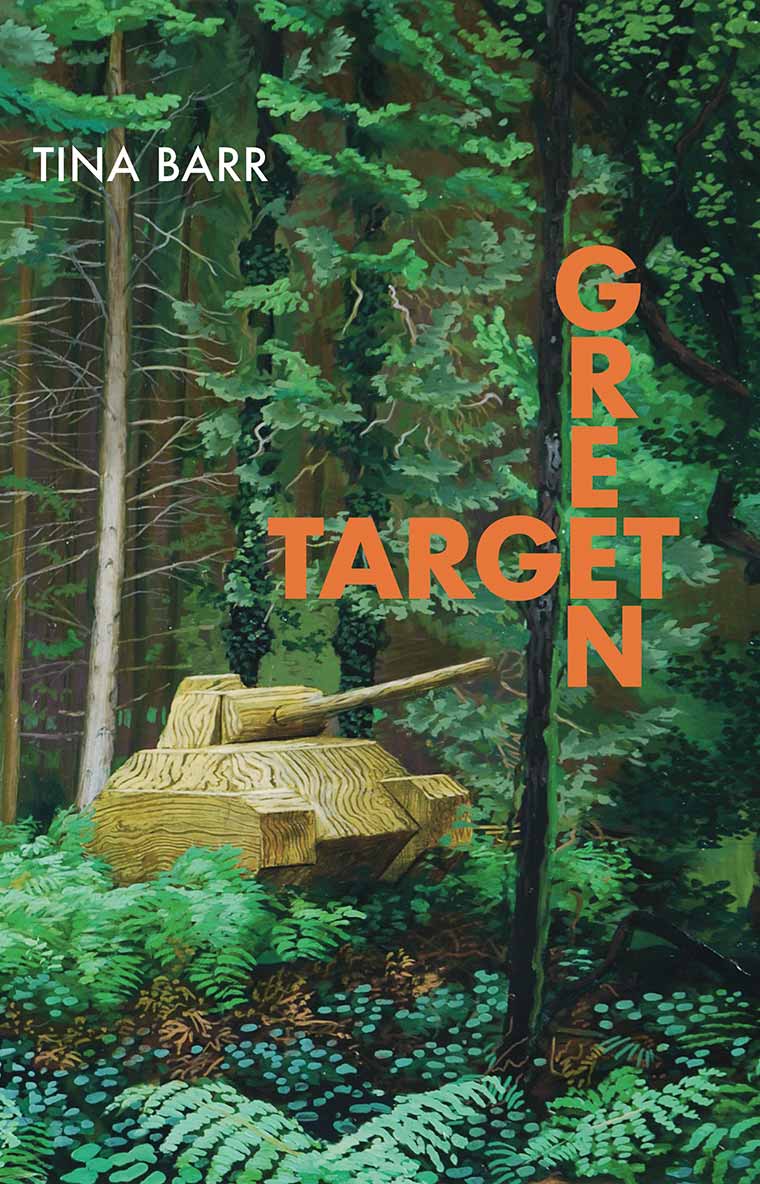 Barr, a MacDowell Colony fellow several times over, won the 2017 Barrow Street Book Prize for this collection of verses inspired by nature. The titular poem takes its name from the 1995 painting by Jasper Johns.
---
Alex Bernstein '85
Miserable Adventure Stories
Short Stories / Prom on Mars, 2017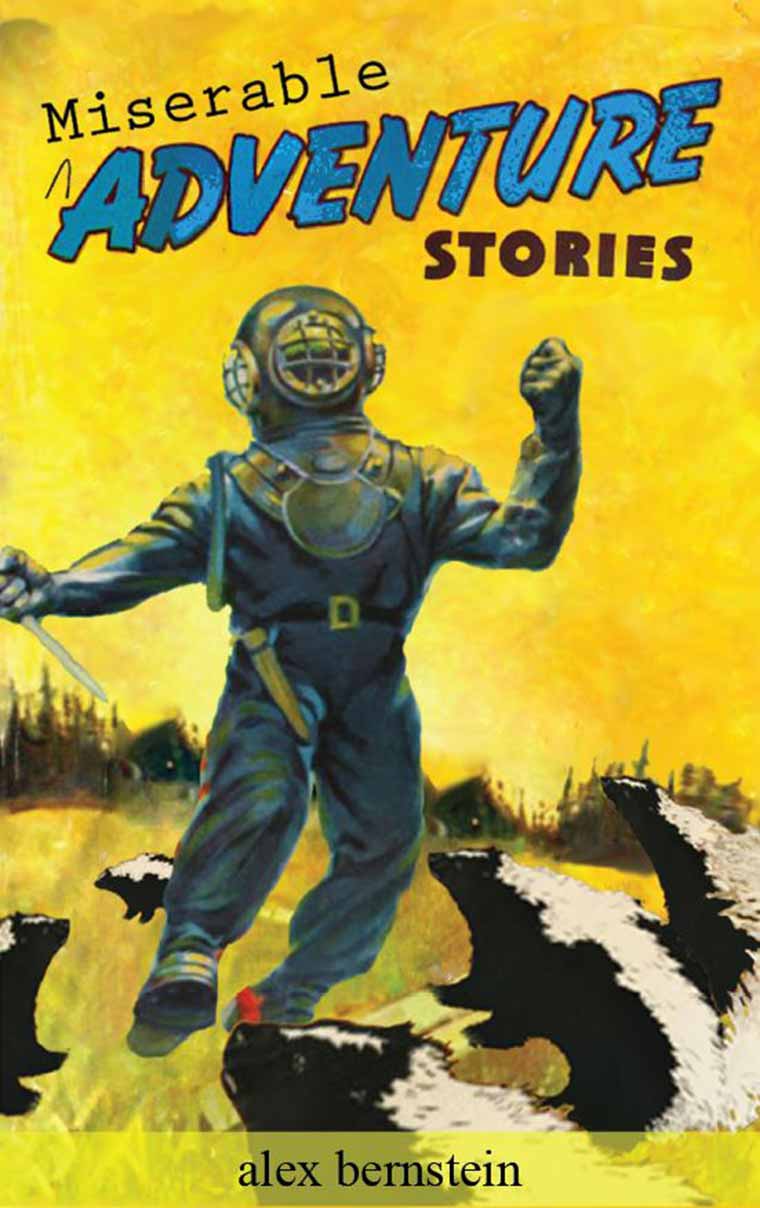 Winner of the 2018 Best Indie Book Award in the novella/short story category, Bernstein's collection features tales of tentacled monsters and frozen wastelands, Nixon and Groucho Marx—and takes readers to Victorian London, the Old West, Hamlet's Denmark, and even alien worlds.
---
Emma Bolden '02
House Is an Enigma
Poetry / Southeast Missouri State University Press, 2018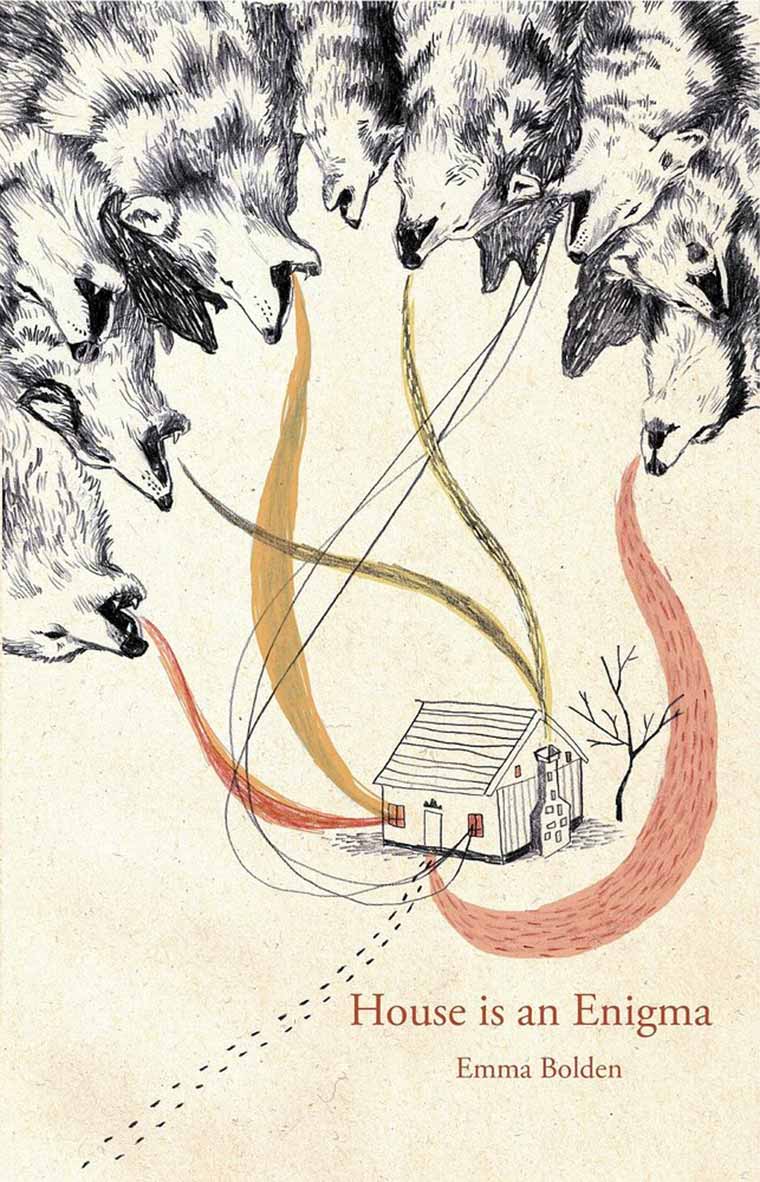 Written after Bolden's radical hysterectomy, during which she noted her doctors' use of house metaphors to describe her body, these poems investigate the language we use to define human bodies and their behaviors.
---
Alli Shaloum Brydon MFA '05 (co-author)
Peace, Love, Goats of Anarchy: How My Little Goats Taught Me Huge Lessons about Life
Nonfiction / Rock Point Gift & Stationery (The Quarto Group), 2018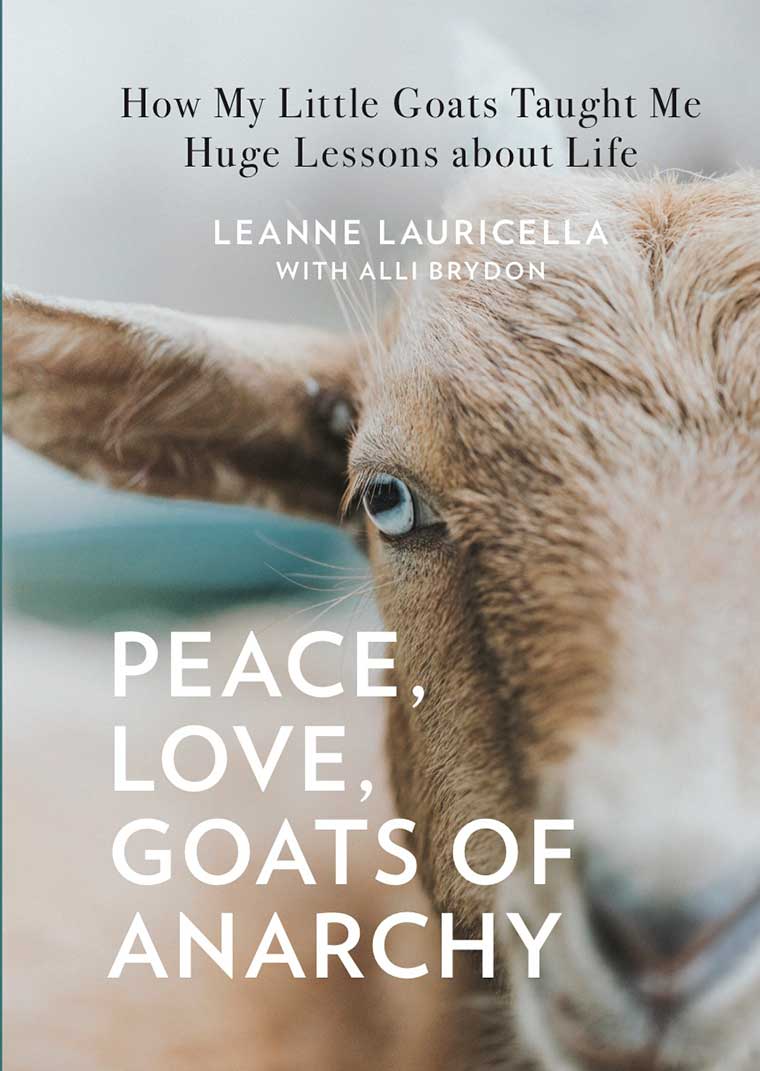 After leaving her job in event planning, Leanne Lauricella turned her New Jersey home into a sanctuary for special needs goats. Her Goats of Anarchy Instagram account begat Webby Awards, a nonprofit organization, and books for children and adults. This volume, co-authored with Brydon, reveals life lessons the goats have taught her.
---
Alyssa Satin Capucilli '99
Bone Soup: A Spooky, Tasty Tale
Children's Fiction / Paula Wiseman Books (Simon & Schuster), 2018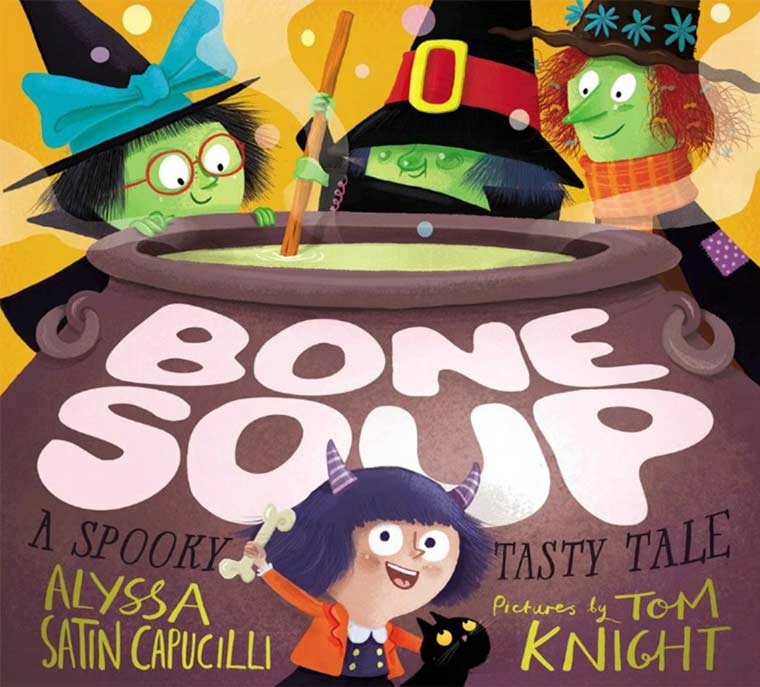 À la the Stone Soup fable, three little witches go door to door in their village looking for ingredients to add to their soup. Capucilli's children's books have been translated into French, Hebrew, Afrikaans, Greek, and Bulgarian. Her "Biscuit" series, about the cuddly yellow puppy, has sold over 24 million copies.
---
Ann Cefola '81, MFA '97 (translator)
Alparegho, Like Nothing Else
Poetry / The Operating System (Unsilenced Texts), 2019
Cefola says contemporary French poet Hélène Sanguinetti's 2005 collection weaves in charming fables, noting: "Her poetic narratives are both innocent and adult. Translating her first four books has stretched me as a poet, filled me with richer vocabulary and new approaches."
---
Lena Coakley '90
Wicked Nix
Young Adult Fiction / Amulet Books (ABRAMS), 2018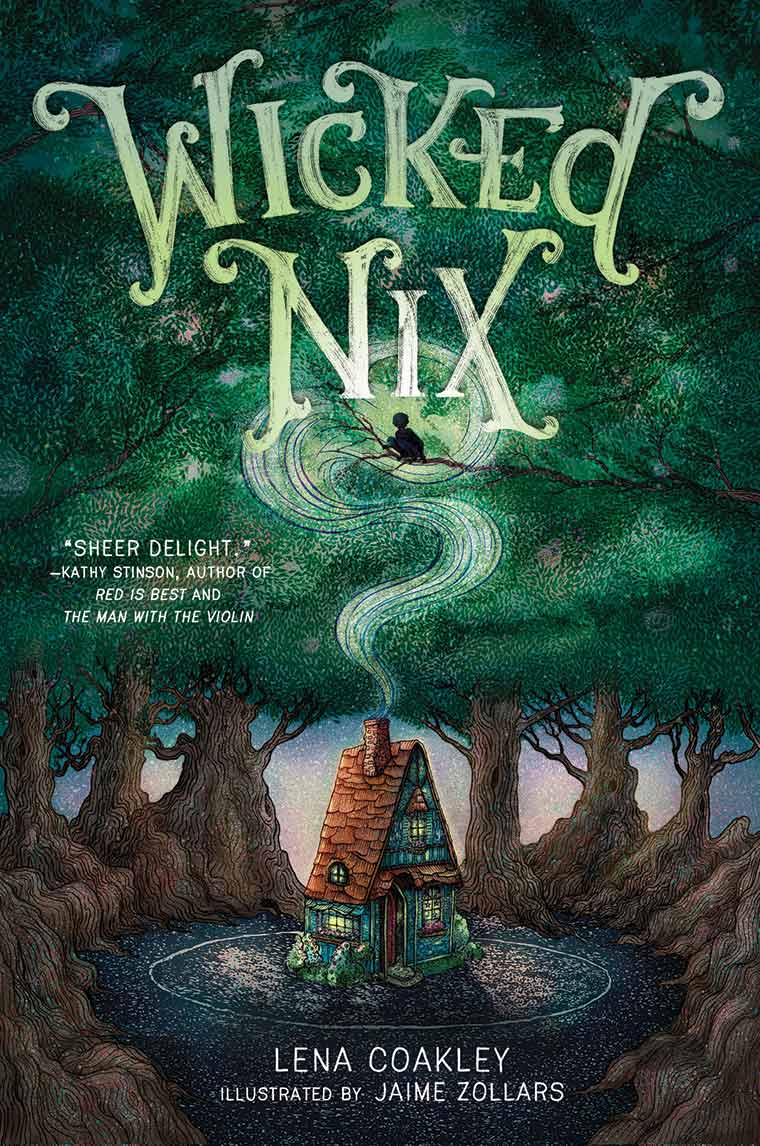 While the fairy queen is gone, the forest must be protected from its worst enemy: humans. Woodland sprite Nix and his tricks are the only line of defense, but when his efforts don't go according to plan, it's revealed that neither intruder nor fairy are everything they seem.
---
Rena Trefman Cobrinik '92
A Different Mother
Memoir / Rena T. Cobrinik, 2018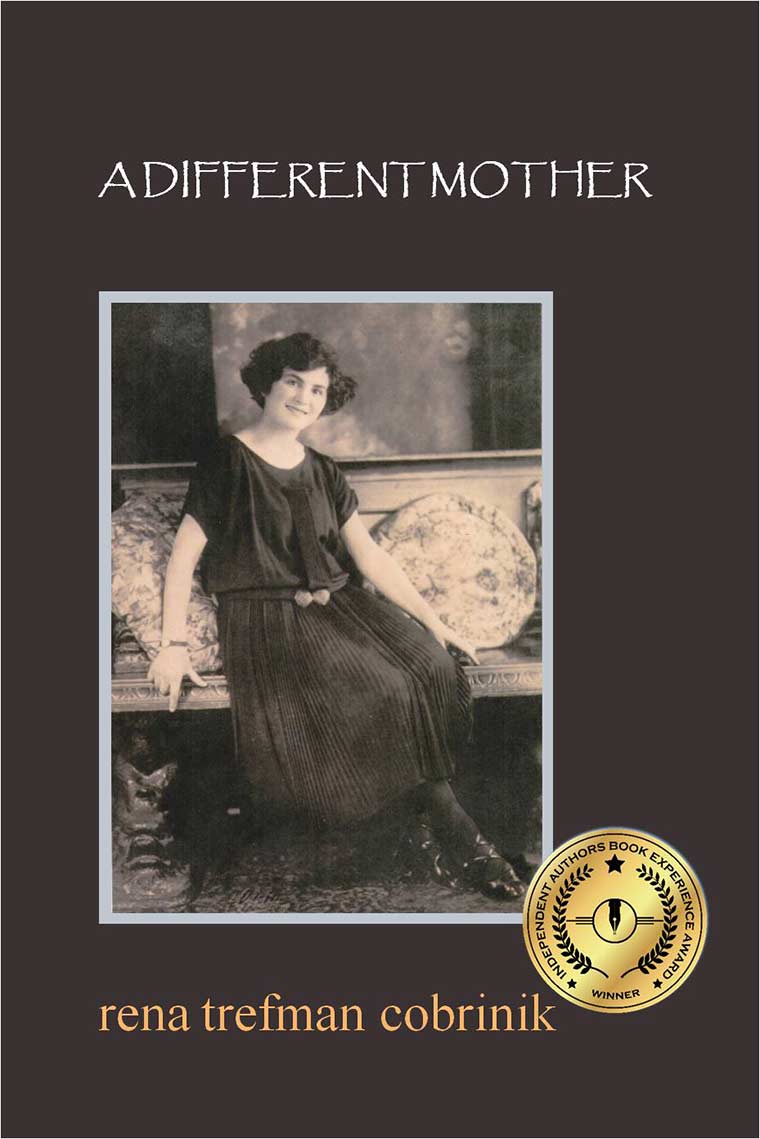 As a little girl growing up in the Bronx during the Great Depression and World War II, Cobrinik didn't recognize the desperation or poverty around her, and instead "leaned back" in the comfort of her Yiddish-speaking family. But as she grew, she learned that the most amazing parts of the many stories they told had been left out.
---
Kathy Curto '89, MFA '12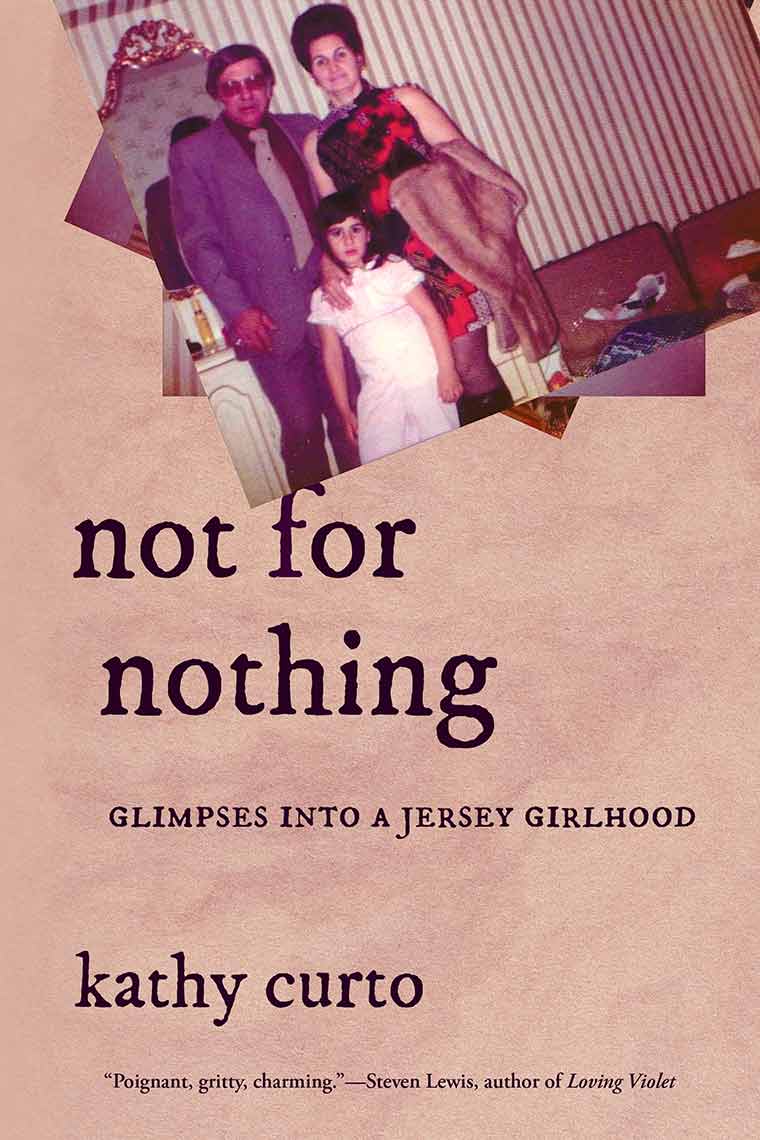 Not for Nothing: Glimpses into a Jersey Girlhood
Memoir / Bordighera Press, 2018
A faculty member of both The Writing Institute and The Joe Papaleo Writers' Workshop in Cetara, Italy, Curto sets her coming-of-age memoir on the Jersey Shore in the 1970s and '80s. She looks back on her parents' rocky marriage, her brother's addictions, and the family business: a Texaco gas station.
---
Nicole Dennis-Benn MFA '12 (contributor)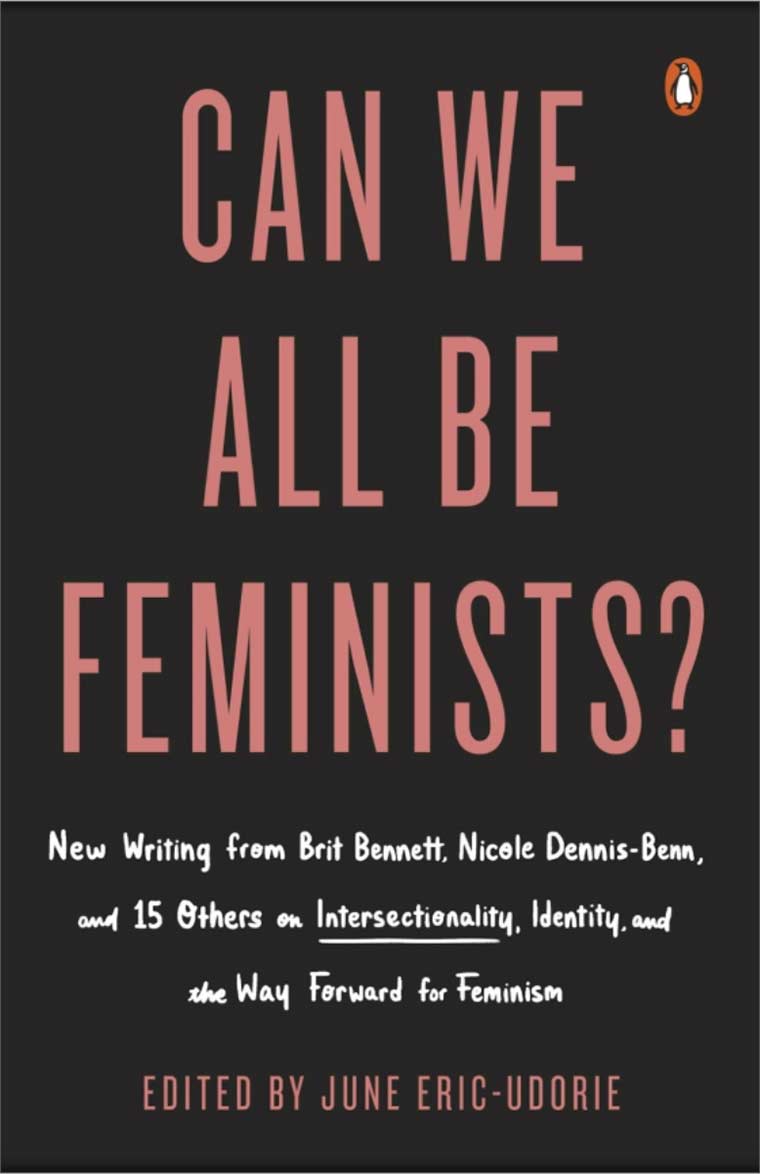 Can We All Be Feminists?
Anthology / Penguin Books, 2018
One of The Guardian's "Five Books on How to Achieve Gender Equality" and "50 Biggest Books of Autumn 2018," this collection features new essays by 17 diverse writers who explore intersectionality, identity, and the way forward for feminism.
---
Barbara Duarte (B.D.) Esgalhado MFA '14
Saudades Tuas / I Miss You
Poetry / Finishing Line Press, 2019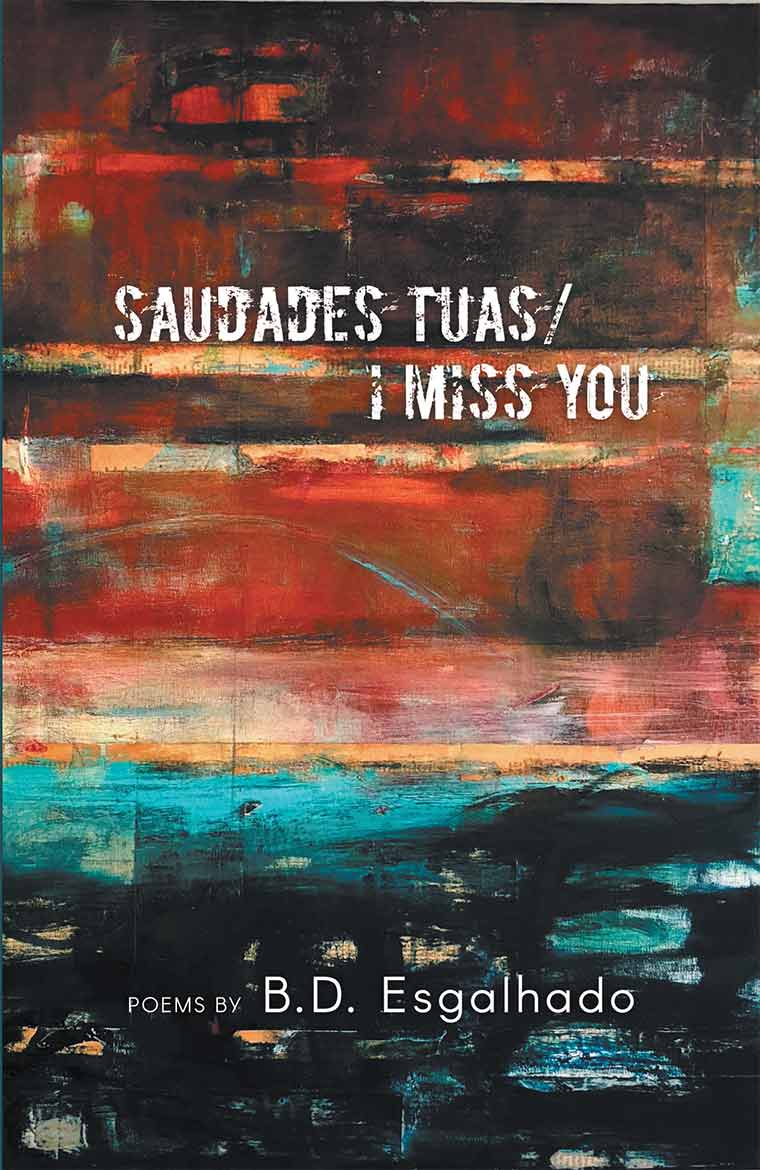 Esgalhado's first volume of poetry contains letters, verses, and photographs through which she shares her life story with an addressee named Maria. The book takes inspiration from two canonical Portuguese works: one from the 17th century and one from the 1970s.
---
Pieter Estersohn '82 
Life Along the Hudson: The Historic Country Estates of the Livingston Family
Photography / Rizzoli, 2018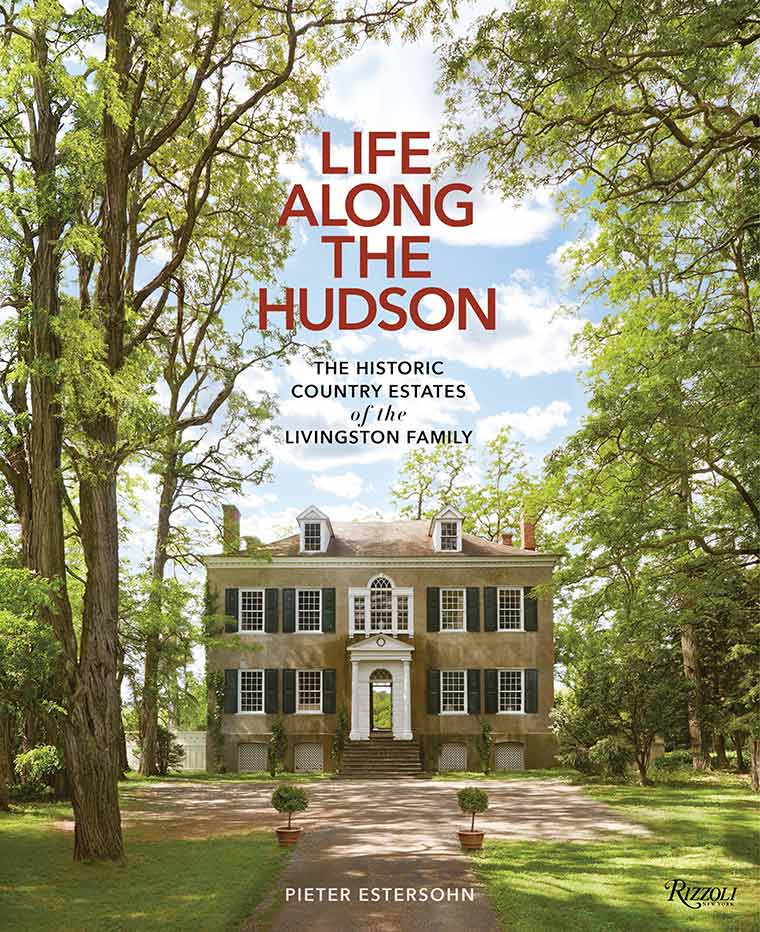 A leading architecture and interiors photographer who has contributed images to 60-plus books, Estersohn researched and wrote—as well as shot—this rich history. The volume showcases 35 exquisite homes constructed on riverside land owned by the Livingston family and occupied through the years by Astors, Roosevelts, Chapmans, and other luminaries.
---
Beverly Falk '70
High-Quality Early Learning for a Changing World: What Educators Need to Know and Do
Education / Teachers College Press, 2018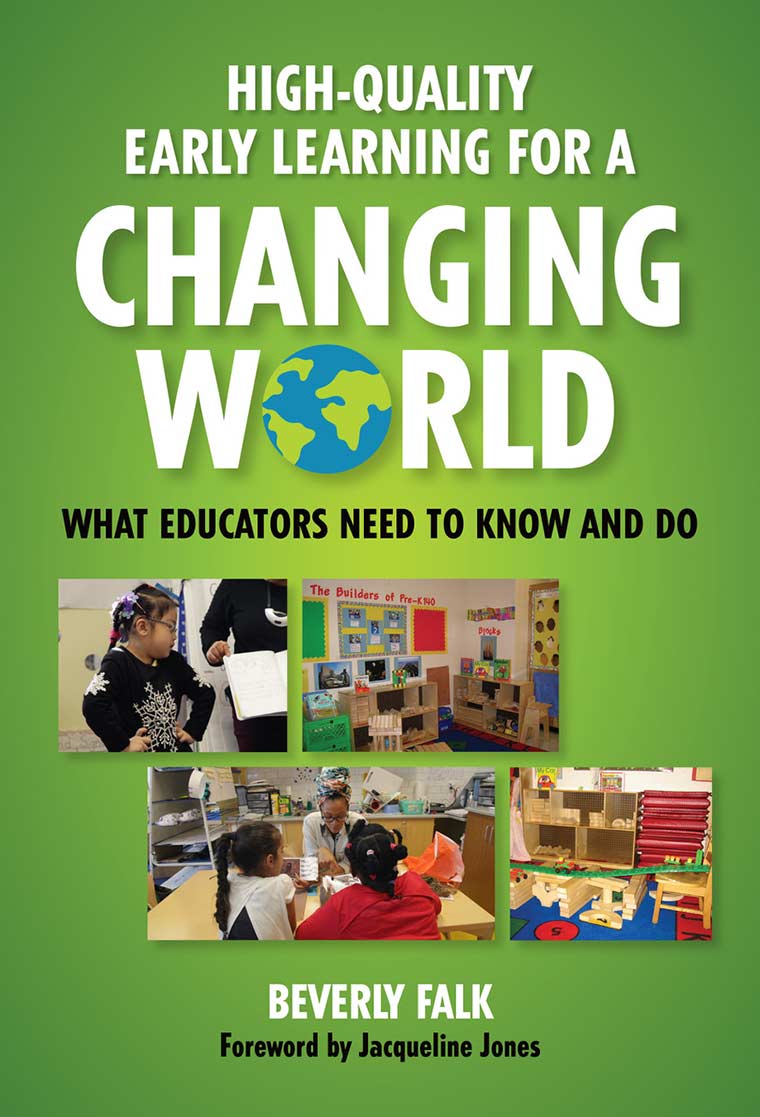 Taking a research-based approach, Falk describes how to create optimal learning environments for young children and how to plan, teach, and assess in developmentally appropriate, linguistically responsive, and culturally sustaining ways that support children's development in the short and long term.
---
Stephen Fife '77
Angel's Glance
Fiction / Cune Press, 2018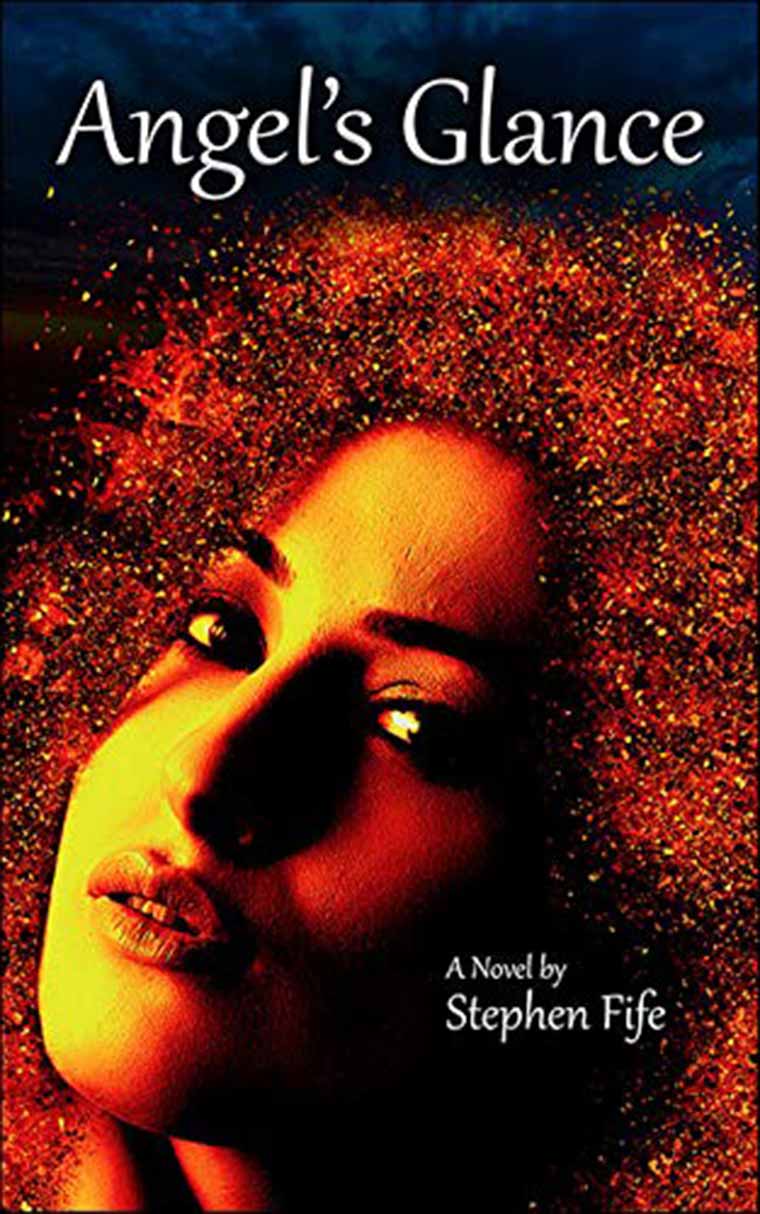 In Fife's 11th book and first novel, a divorced filmmaker's girlfriend discovers she's pregnant at 42. As they consider the prospect of parenthood, David and Holly grapple with immense change—and its effect on their turbulent relationship. A cult hero known for a series of underground Zombie Film School movies, David also tries to revive his career even as he's distracted by an otherworldly being he thinks he sees at their bedside.
---
Kit Frick '04
A Small Rising Up in the Lungs
Poetry / New American Press, 2018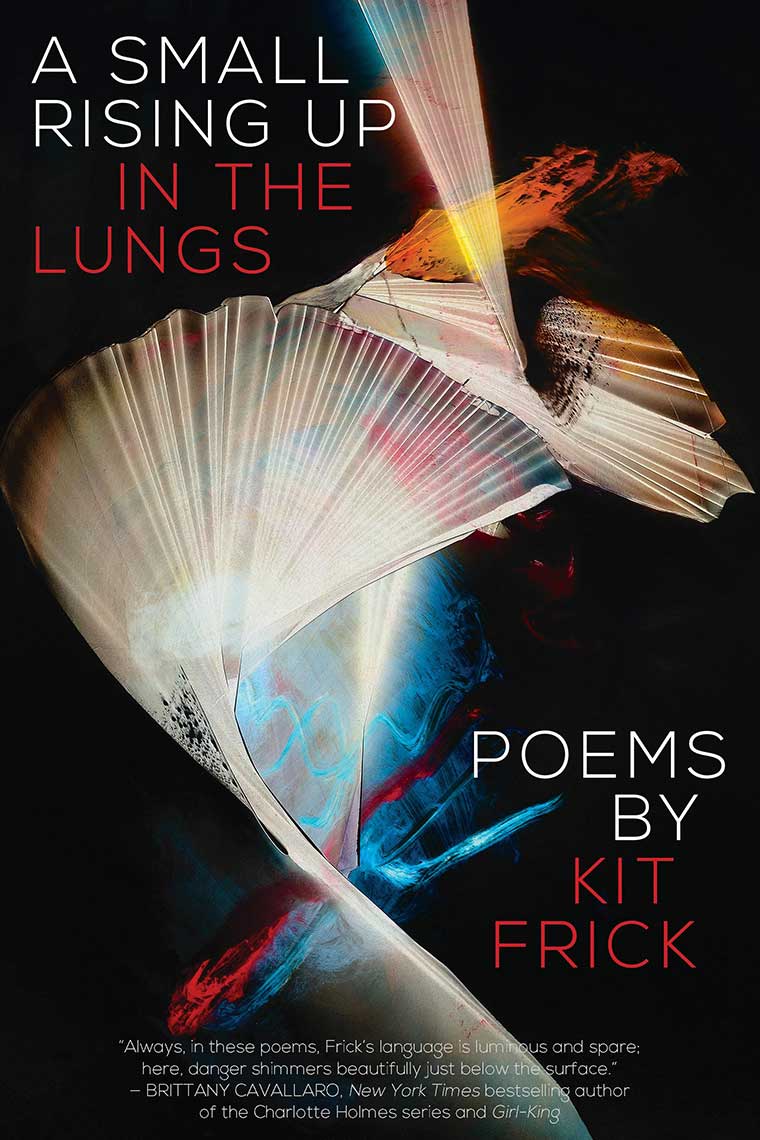 Between publications of young adult suspense novels See All the Stars and All Eyes On Us, Frick releases her debut full-length collection of poetry, which won the 2017 New American Poetry Prize. Frick is also a senior editor at Black Lawrence Press.
---
Jacqueline Friedland MFA '16
Trouble the Water
Fiction / SparkPress, 2018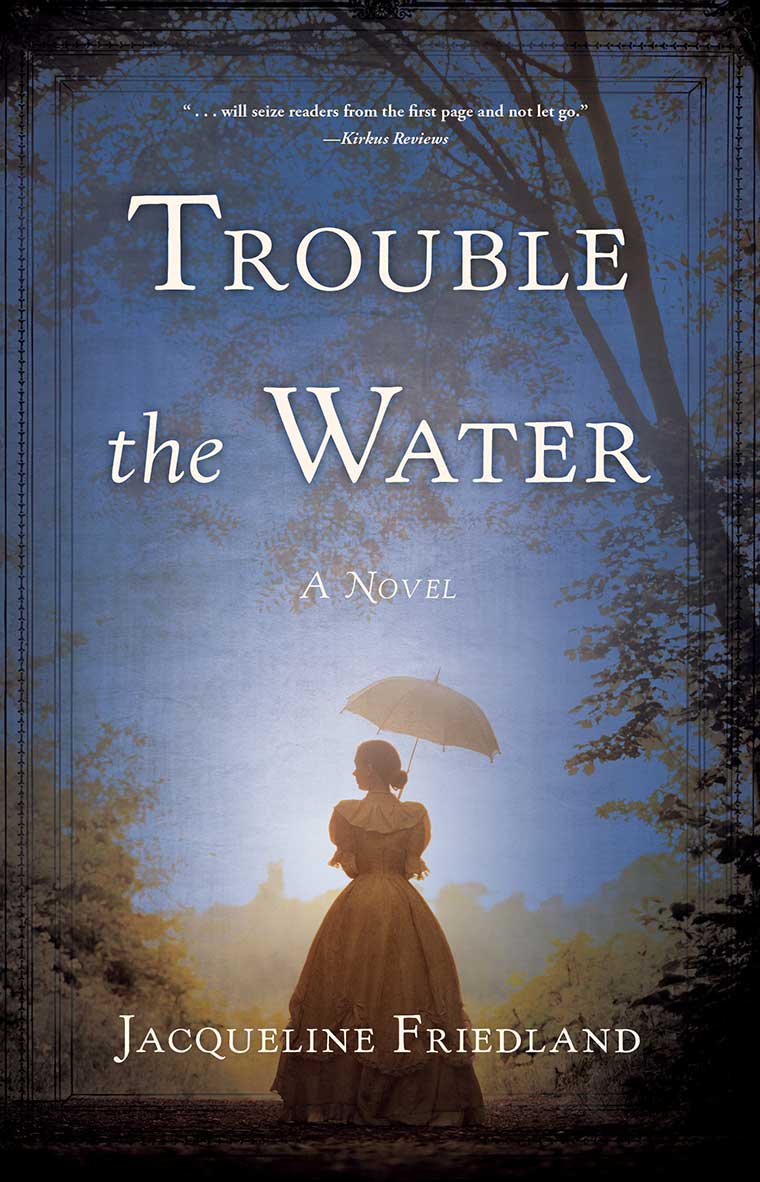 In Friedland's debut historical novel, struggling British parents send their teenage daughter to live with a family friend in antebellum South Carolina. In America, Abby discovers not only stifling heat and the complicated politics surrounding slavery, she must also begin to navigate the world of adult relationships, both social and romantic.
---
Nina Freedlander Gibans '54
Celebrating the Soul of Cleveland
Memoir / ATBOSH Media Ltd., 2018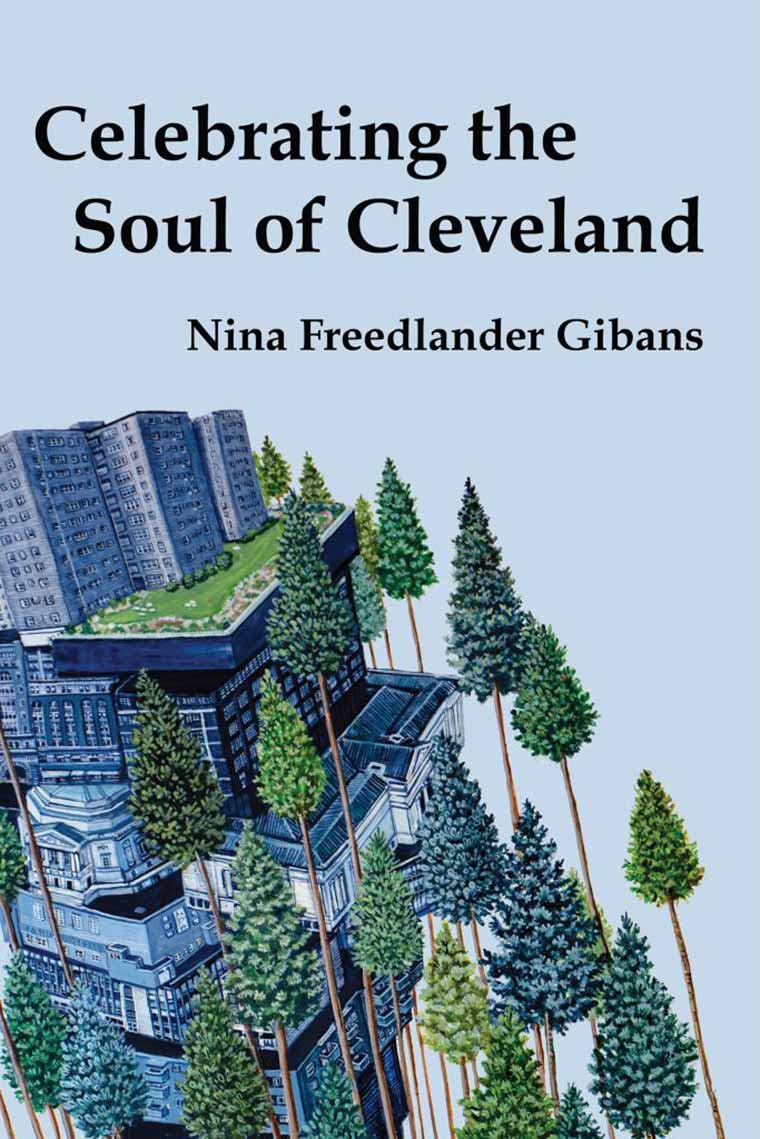 A native Clevelander and arts advocate, administrator, and teacher, Gibans has authored or contributed to several volumes about her hometown's creative life. This book "summarizes a life in Cleveland, a city whose very identity provides sustenance and support to all who welcome it into their heart."
---
Jaclyn Gilbert MFA '15
Late Air
Fiction / Little A, 2018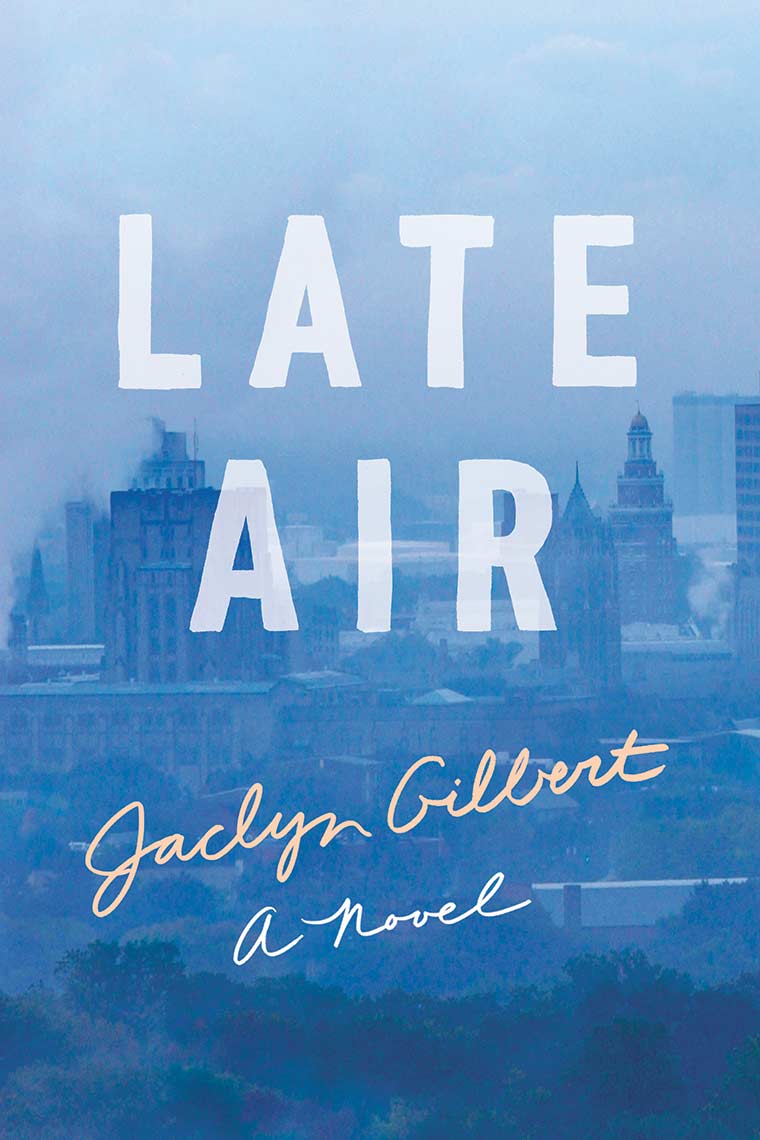 Murray, a hard-driving college running coach, is obsessed with his star athlete—until the morning he arrives for practice and finds her crumpled on the ground and unresponsive. The event forces him to confront an accident from his past, as well as his failed marriage. Gilbert's debut novel follow's one couple's journey to regain their footing in the face of loss and grief.
---
Eva Golinger '94
Confidante of 

'

Tyrants

'
Memoir / New Internationalist, 2018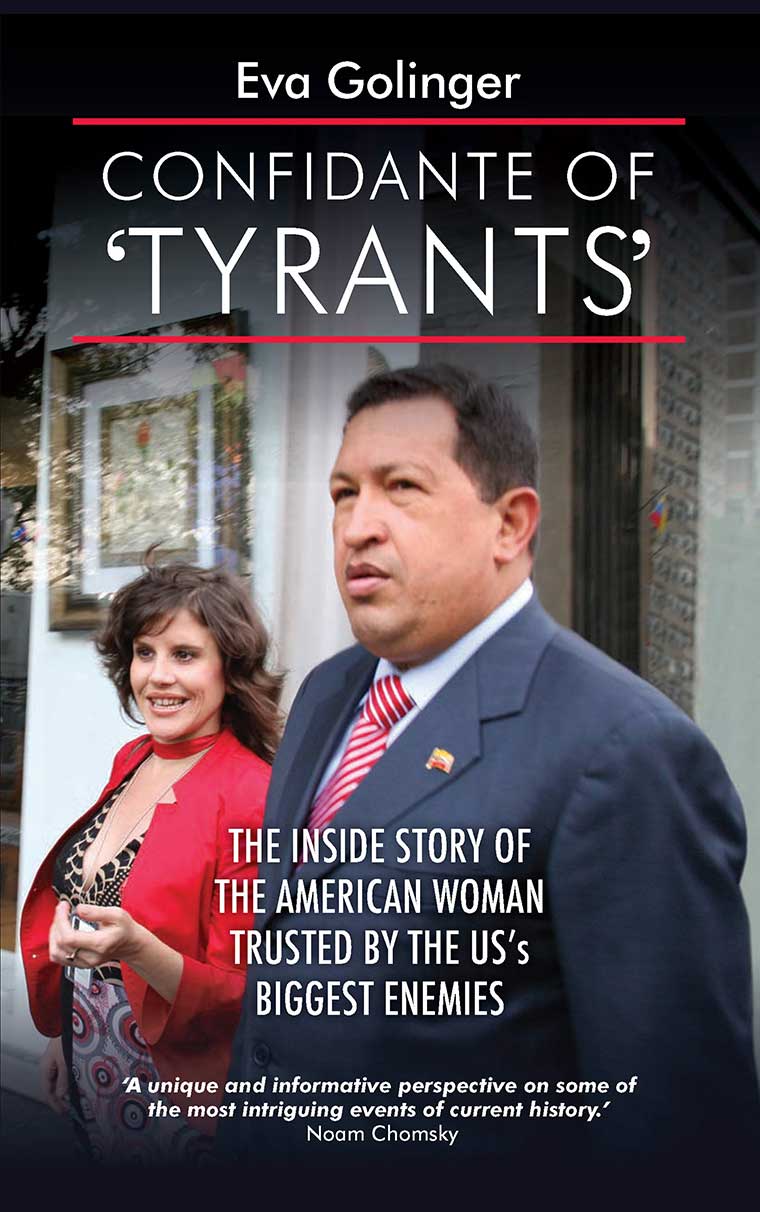 An American lawyer, Golinger became an unlikely supporter of the Bolivarian Revolution and a confidante of Hugo Chávez. Her ties to the charismatic leader allowed her "inner circle" access to many other controversial figures, including Fidel Castro, Vladimir Putin, Bashar al Assad, Muammar Gaddafi, and Julian Assange.
---
Wren Hanks '08
The Rise of Genderqueer
Poetry / Brain Mill Press, 2018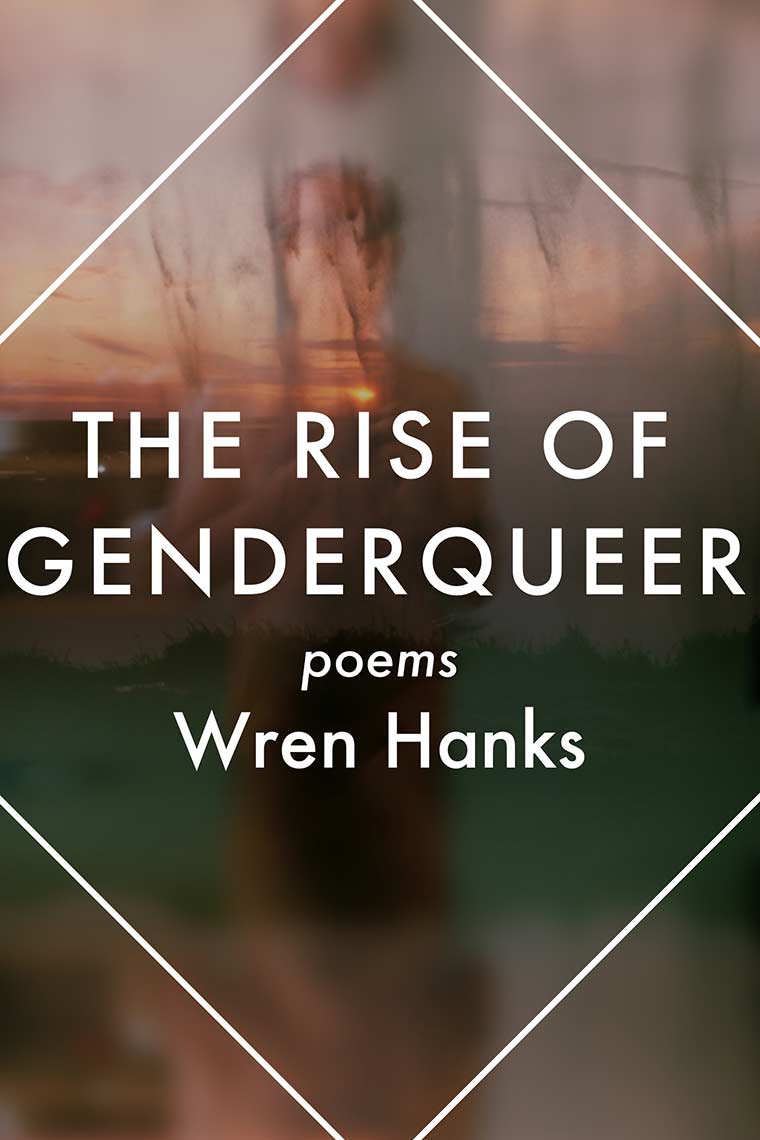 Hanks' latest collection of poetry employs wit, wisdom, and references to current culture and conversations to address what it means to write about trans bodies with empathy and desire today. Hanks was a 2016 Lambda Literary Emerging Writers Fellow.
---
Pamela Hart MFA '04
Mothers Over Nangarhar
Poetry / Sarabande Books, 2019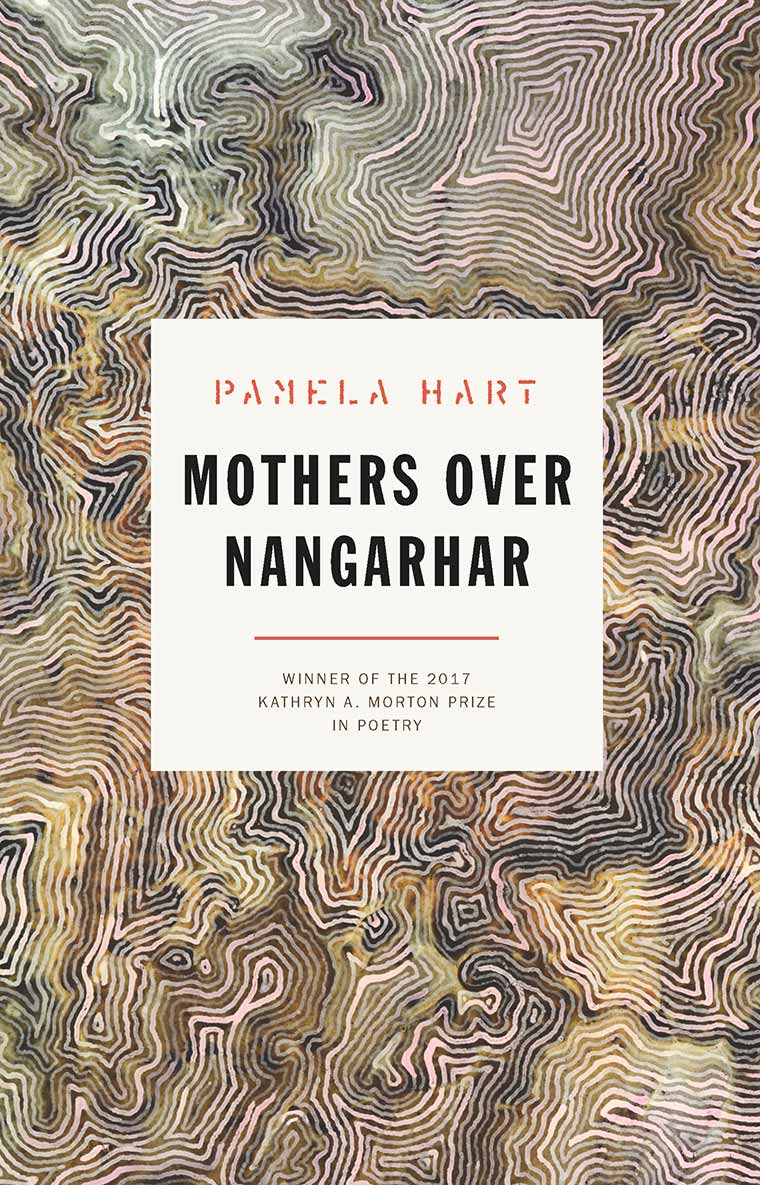 After Hart's son joined the army at the height of the Afghan war, she joined the Afghan Women's Writing Project, where she is now lead mentor and poetry editor. Her debut poetry collection was featured in O, The Oprah Magazine and concerns the experiences of family and friends during a soldier's absence and return home (or lack thereof).
---
Veera Hiranandani MFA '96 
The Night Diary
Children's Fiction / Kokila, 2018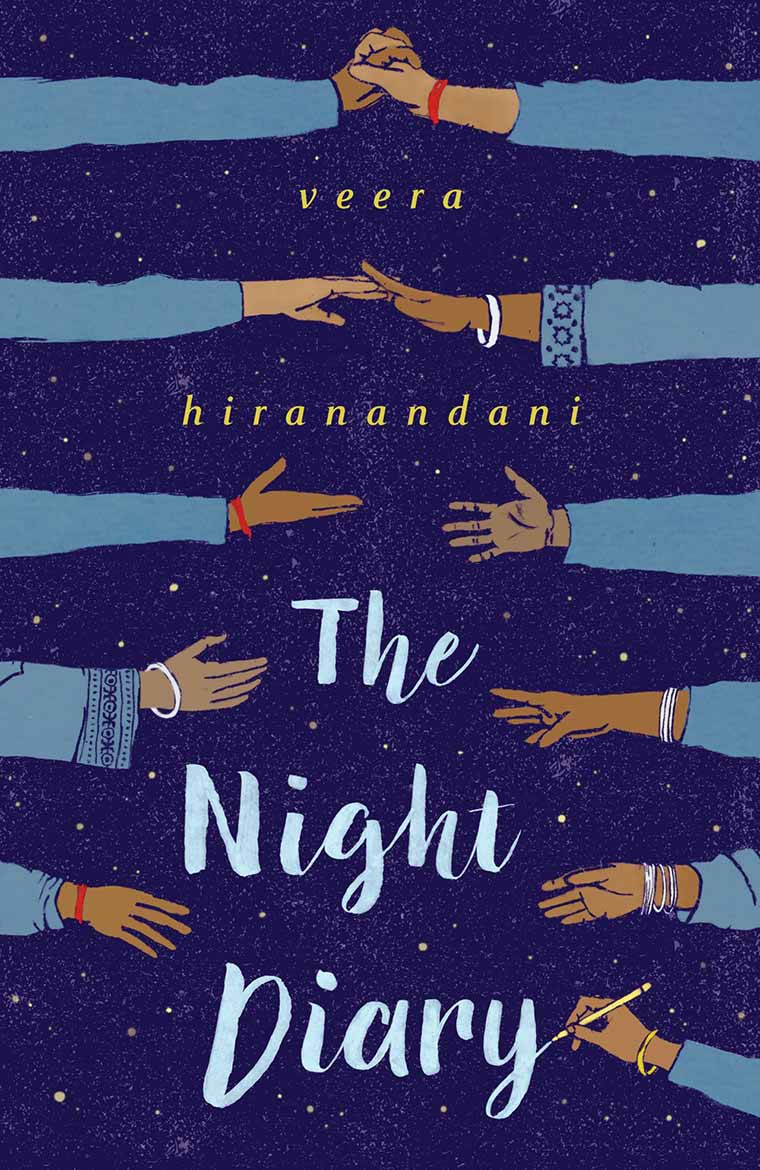 Nisha is 12 years old, half Muslim and half Hindu. It's 1947, and India has just been divided into India and Pakistan. As Nisha and her family attempt to find a safer home base amid escalating tensions and violence, they become refugees, and she finds solace in writing letters to the mother who died giving birth to her and her twin brother.
---
Yehuda Hyman MFA '14 (contributor)
Dance in America: A Reader
'

s Anthology

Anthology / Library of America, 2018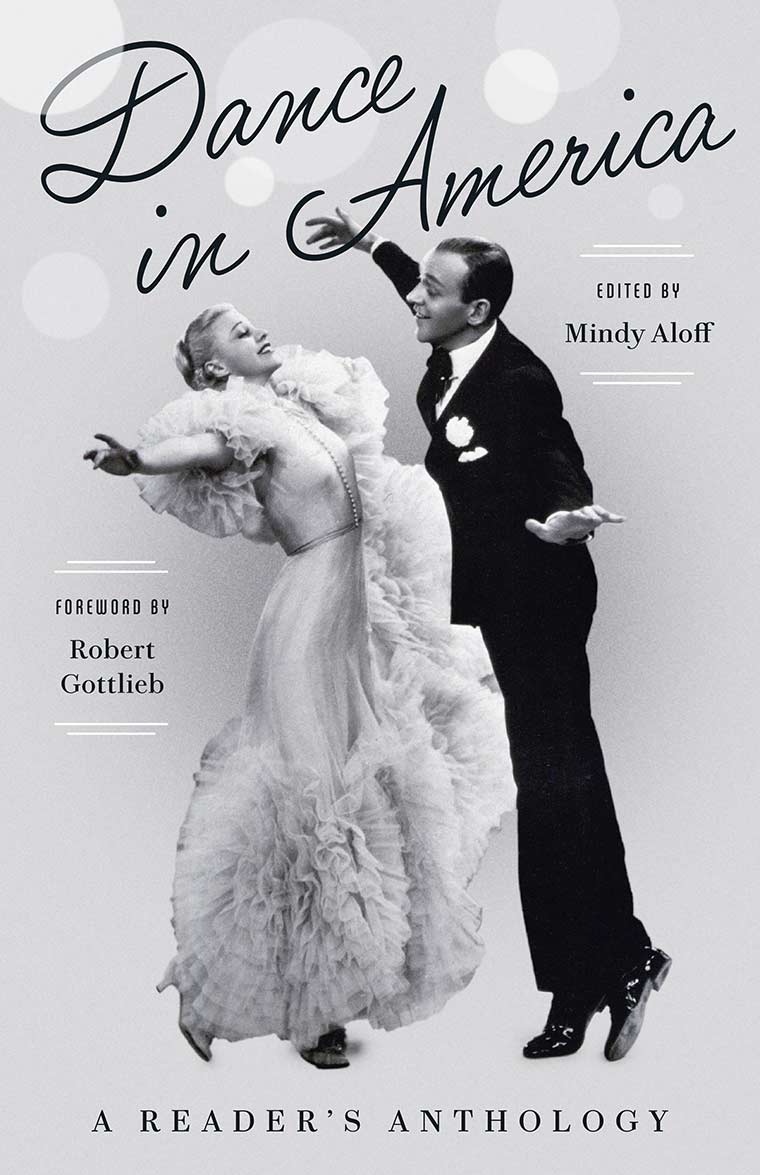 Dancers, dance makers, impresarios, critics, and literary observers contributed 100 entries to this anthology of American dance, the largest ever published. A playwright, choreographer, and actor, Hyman wrote "Three Hasidic Dances" for the collection. NPR judged her essay to be among the volume's "truly stellar pieces."
---
Regan Kramer '79 (translator)
Waiting for Bojangles 
Fiction / Simon & Schuster, 2019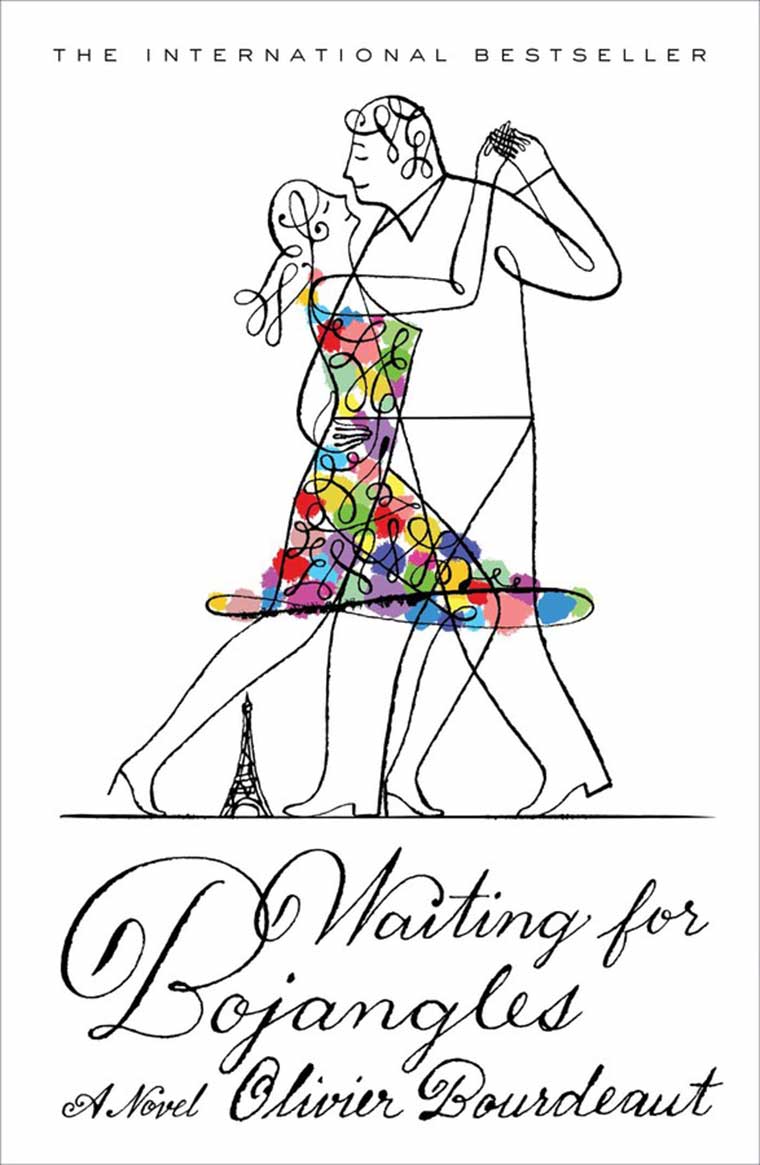 Kramer said that "after decades of translating catalogues, cookbooks, and whatnot," she was "exceedingly proud" to announce her translation of this runaway international bestseller by a dyslexic French author, Olivier Bourdeaut. The story of an eccentric family, Bourdeaut's book has been translated into more than 30 languages and awarded three of France's top literary prizes.
---
Ted Krever '74
Swindler & Son: A Heist Misadventure
Fiction / Little David, 2018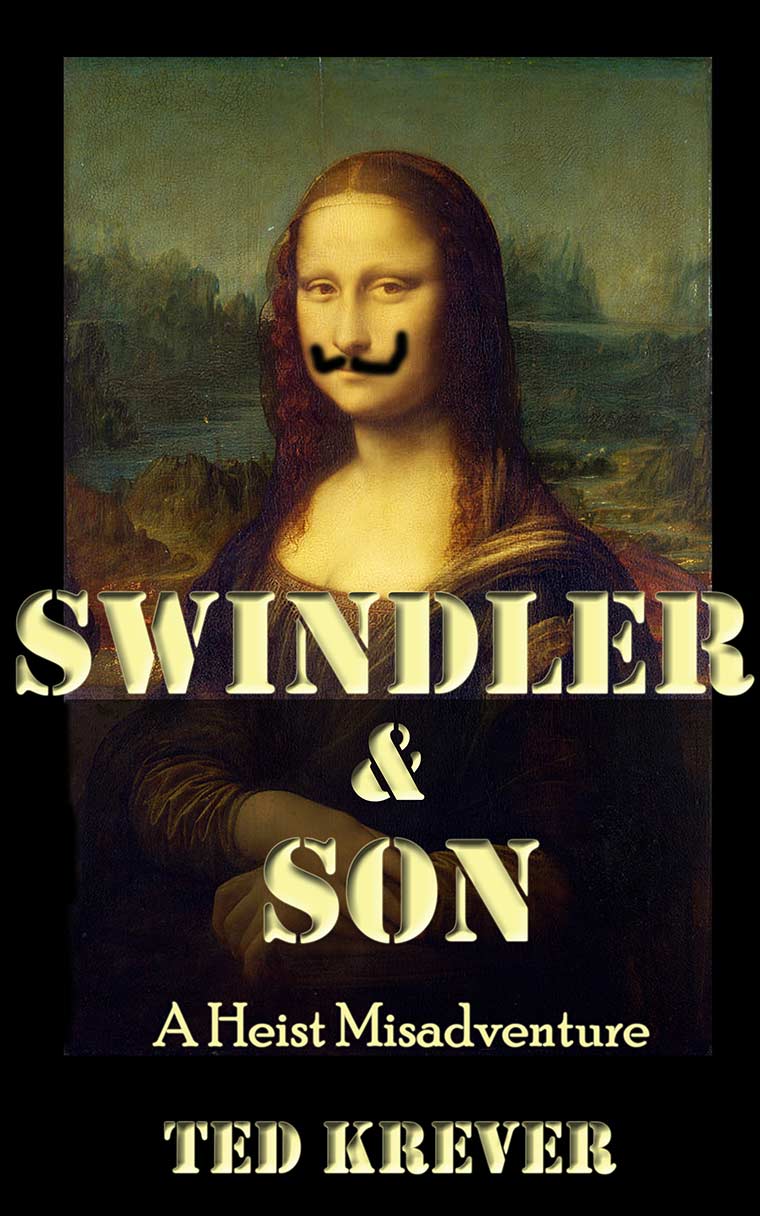 After years of selling legendary art fakes to well-heeled clients in Paris, Nicky Sandler's luck has run dry. His new wife wants out, his partner is collapsing from dementia, and the anti-terrorism squad is camped outside his window. Krever's eighth book is the story of a man with a gift for larceny, forced against his will to try to do the right thing.
---
Amy Laprade MFA '15
Behind the Magic 8 Ball
Fiction / Human Error Publishing, 2018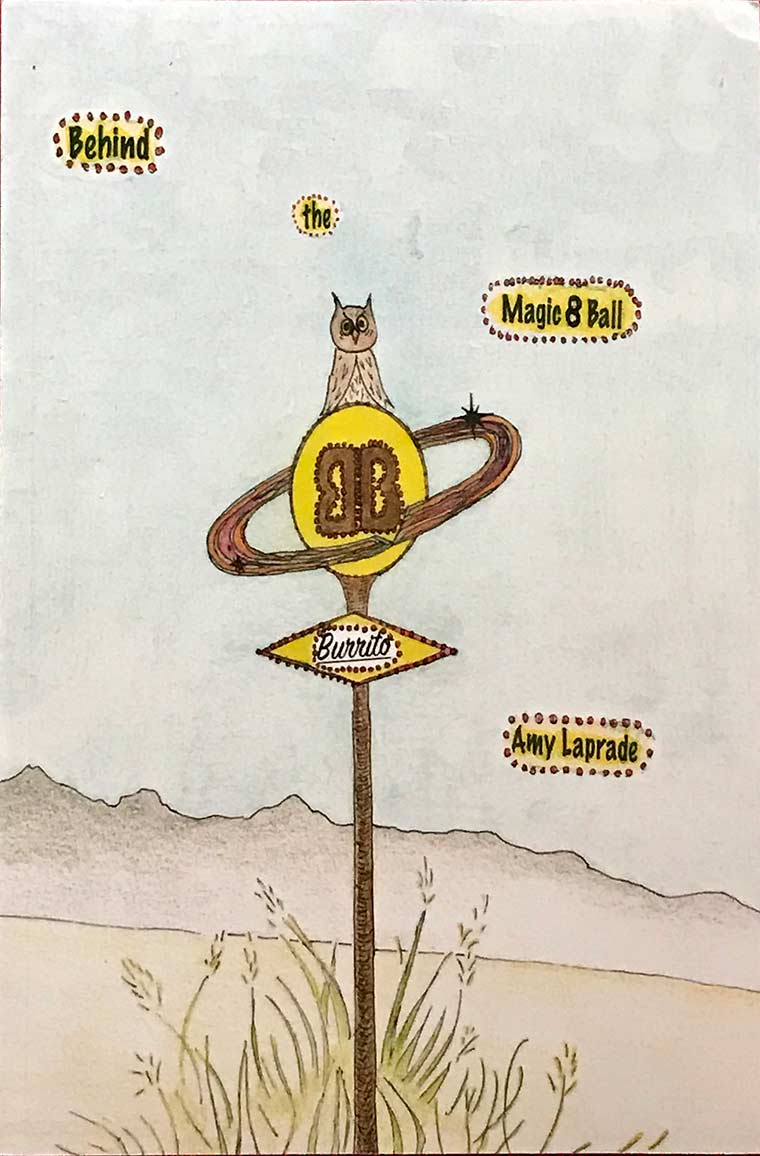 Teenagers Jumpy Jesse and Flighty Faith, two self-proclaimed wildlife activists, conspire to stop a fast food juggernaut from building on Jesse's childhood stomping grounds: a cherished wiffleball field and habitat of the zebra-tailed lizard. But they also find themselves battling self-defeating tendencies of their own.
---
Ai-Ling Louie '71
Patsy Mink, Mother of Title 9
Children's Nonfiction / Dragoneagle Press, 2018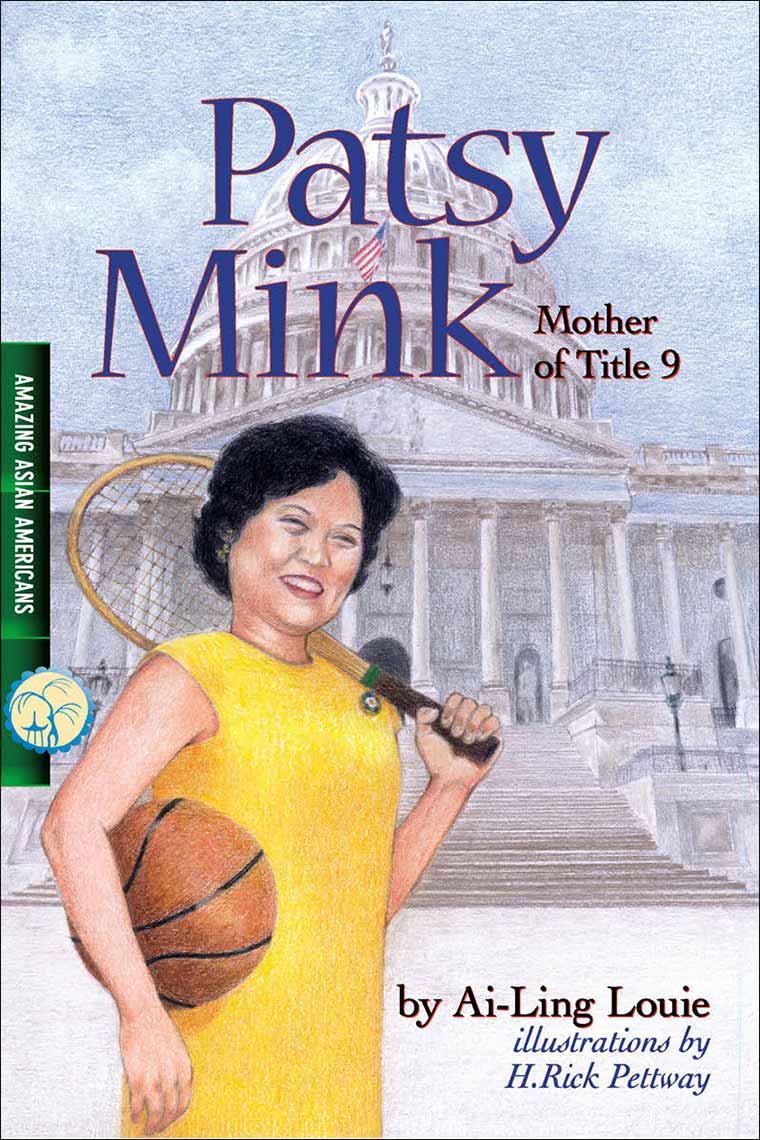 The first US Congresswoman of color, Patsy Mink of Hawaii was one of the principal authors and sponsors of Title IX of the Education Amendments Act of 1972, which prohibited gender discrimination by federally funded institutions. Louie has published a series of biographies of Asian American leaders for elementary-age readers.
---
T Kira Madden MFA '12
Long Live the Tribe of Fatherless Girls: A Memoir
Memoir / Bloombury Publishing, 2019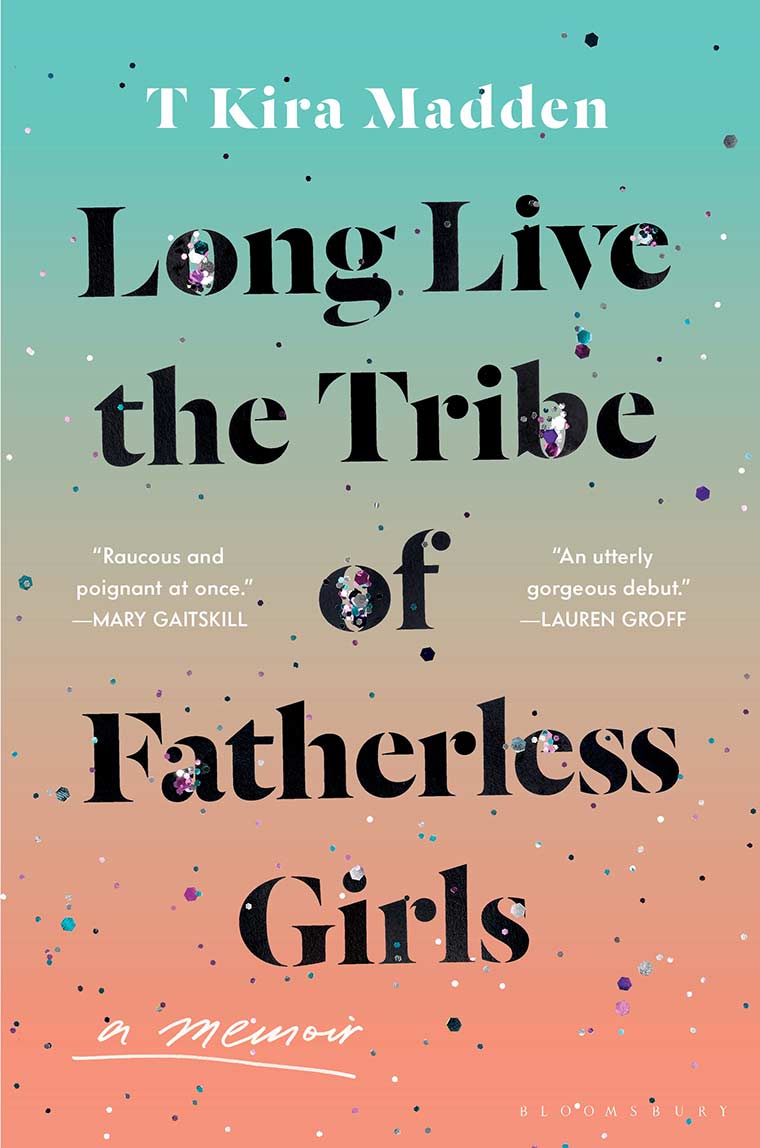 Madden grew up in Boca Raton, Florida, navigating wild binaries. Her designer-shoe-brand name granted her access to private schools and equestrian trophies, but being queer, biracial, and the only child of addiction-battling parents complicated her adolescence. Her memoir is an Entertainment Weekly "Most Anticipated Book of 2019."
---
Juliana McCarthy '06
The Stars Within You: A Modern Guide to Astrology
Self-Help / Roost Books, 2018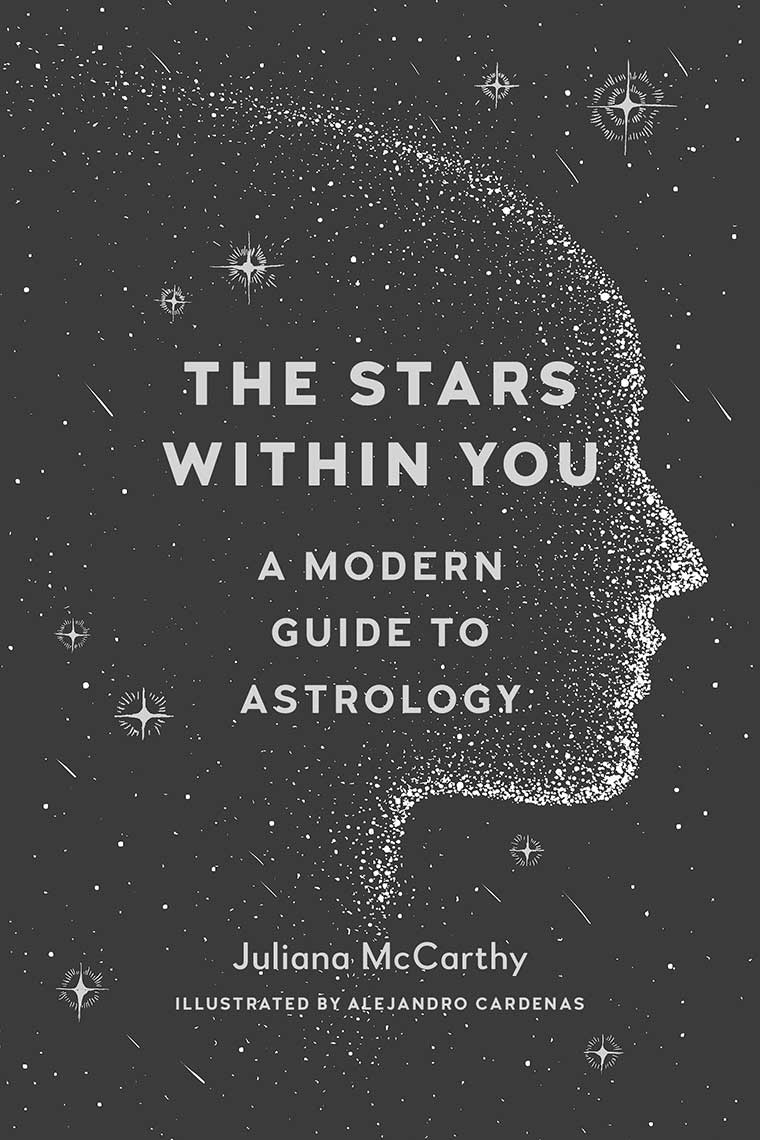 A former runway model, McCarthy wrote her Sarah Lawrence application essay about feeling miserable backstage at a Chanel show. She has long looked to astrology "as an art and a tool for helping us evolve into our potential." Her first book, an introduction to the practice, was illustrated by fellow fashion world alum Alejandro Cardenas.
---
Sarah McColl MFA '16
Joy Enough: A Memoir
Memoir / Liveright, 2019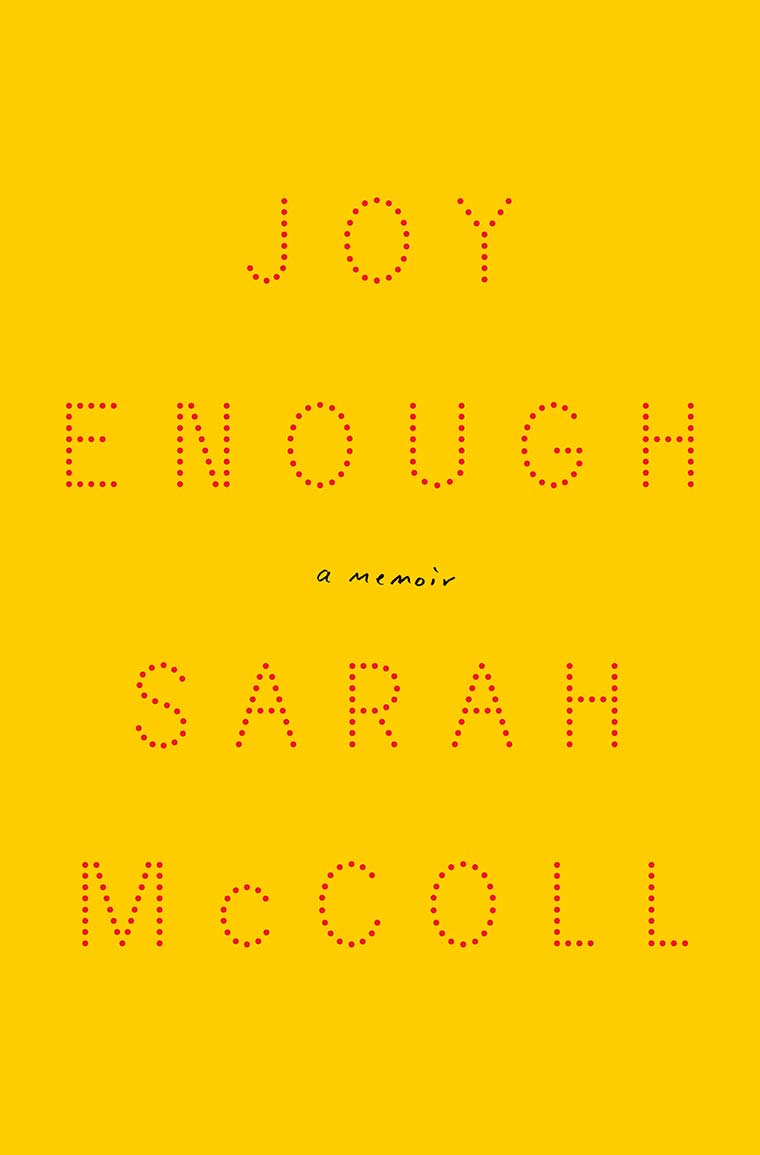 Though her marriage is collapsing, McColl drops everything when her mother is diagnosed with cancer. She returns to the family farmhouse with hopes of nourishing back to health the woman she calls her "spiritual home." McColl's debut mines her concurrent life losses for beauty, hope, and meaning.
---
Mary (Ladd) McCray MFA '97
Cowboy Meditation Primer
Poetry / Trementina Books, 2018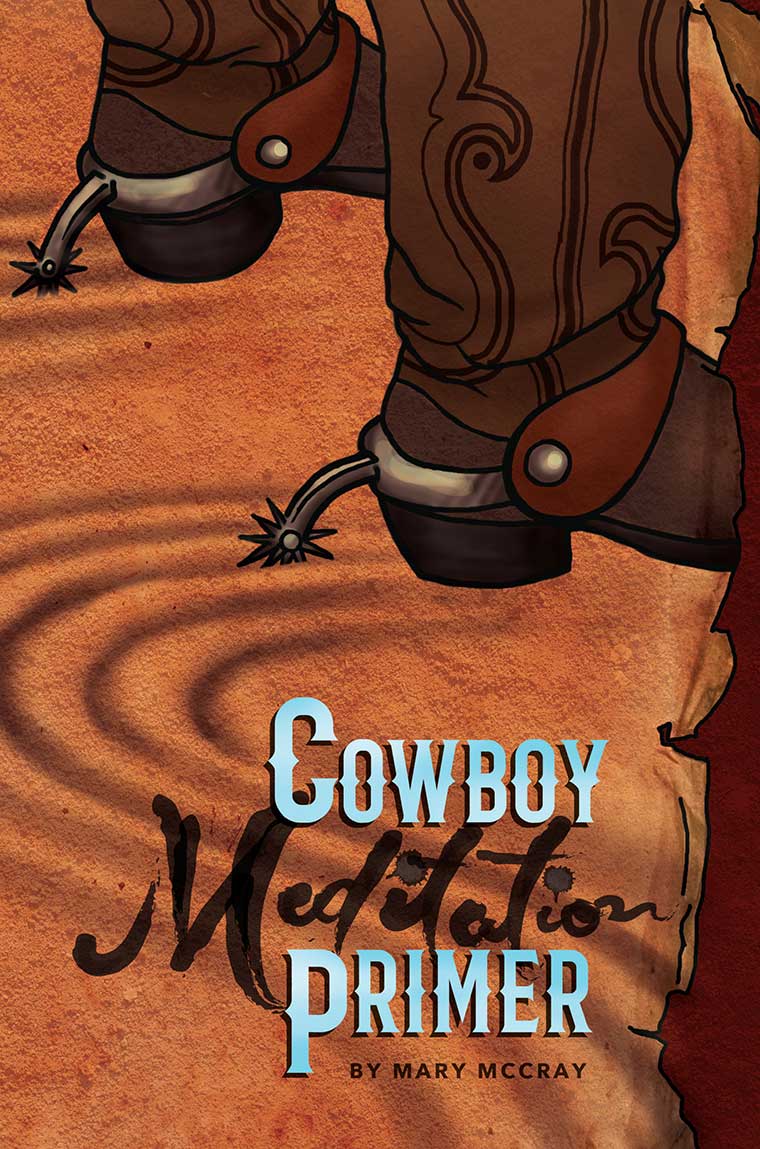 Co-founder in the 1990s of online humor magazine Ape Culture and self-described "Cher scholar," McCray veers into 1870s New Mexico Territory for her new book, which follows heartbroken journalist Silas Cole as he joins a cattle drive on the Goodnight Loving Trail. Along the way, Cole gains both cowboy credentials and spiritual healing.
---
Joanne Oppenheim '60
The Knish War on Rivington Street
Children's Fiction / Albert Whitman & Company, 2017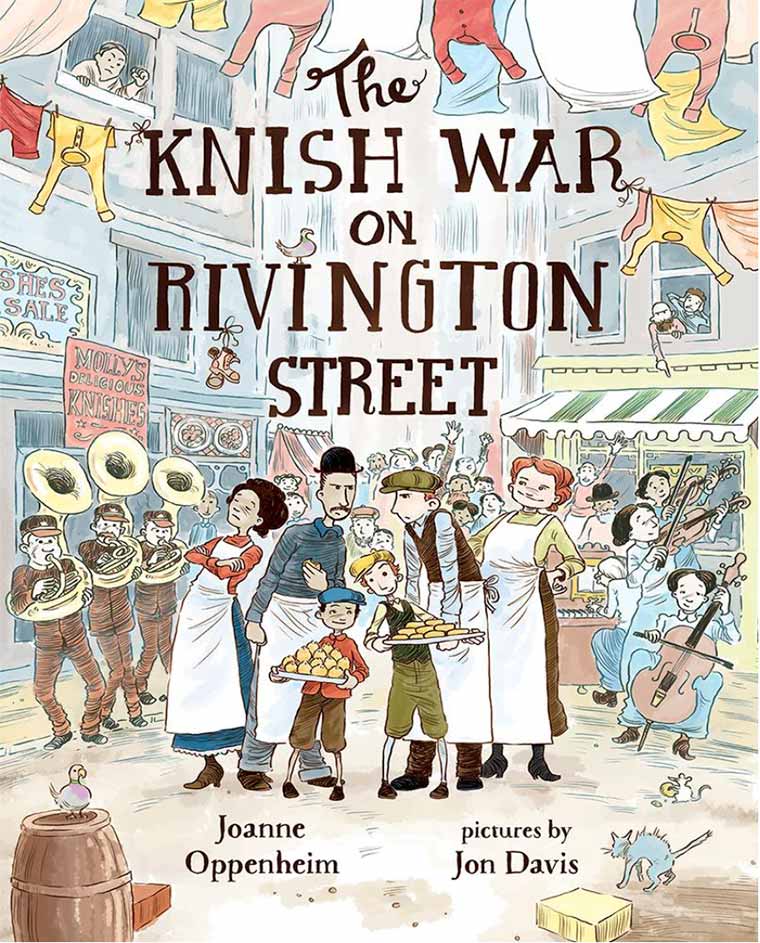 A rivalry breaks out when the Tisch family opens a knishery across the street from the one owned by Benny's father. Kirkus Reviews called this, "A tasty slice of New York City immigrant lore."
---
Ann Patchett '85
Lambslide
Children's Fiction / HarperCollins, 2019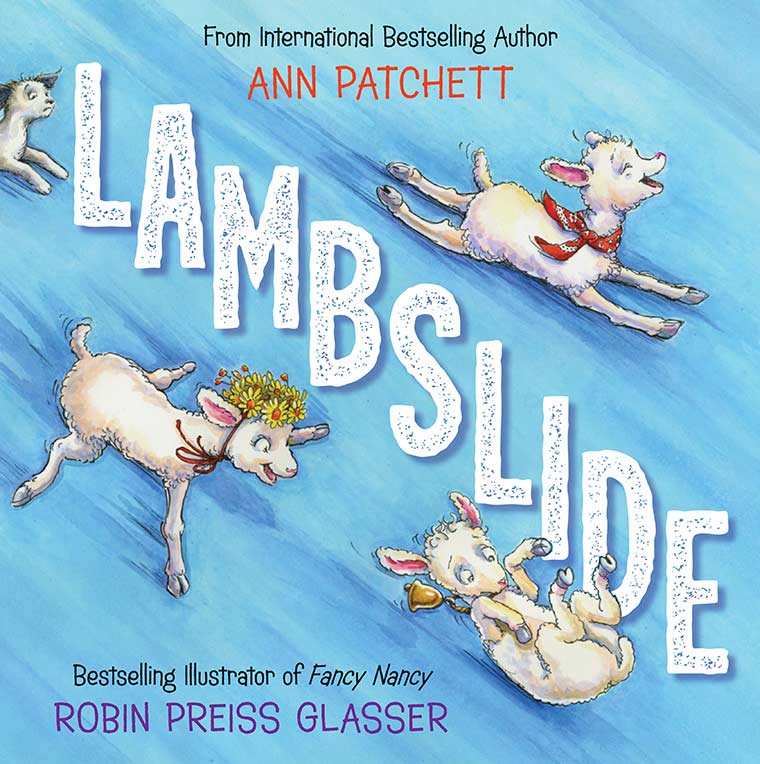 School politics meet barnyard fun. When a pack of lambs misunderstands the Farmer family telling young Nicolette that she will win the class presidency by a landslide, the animals mount their own campaign for a "lambslide." Patchett is an international bestselling author and winner of numerous honors, including a PEN/Faulkner Award.
---
Maisha Kiana Perkins MFA '06
The Walking Nerve-Ending: Poems & Reflections
Poetry / Mai Content LLC, 2018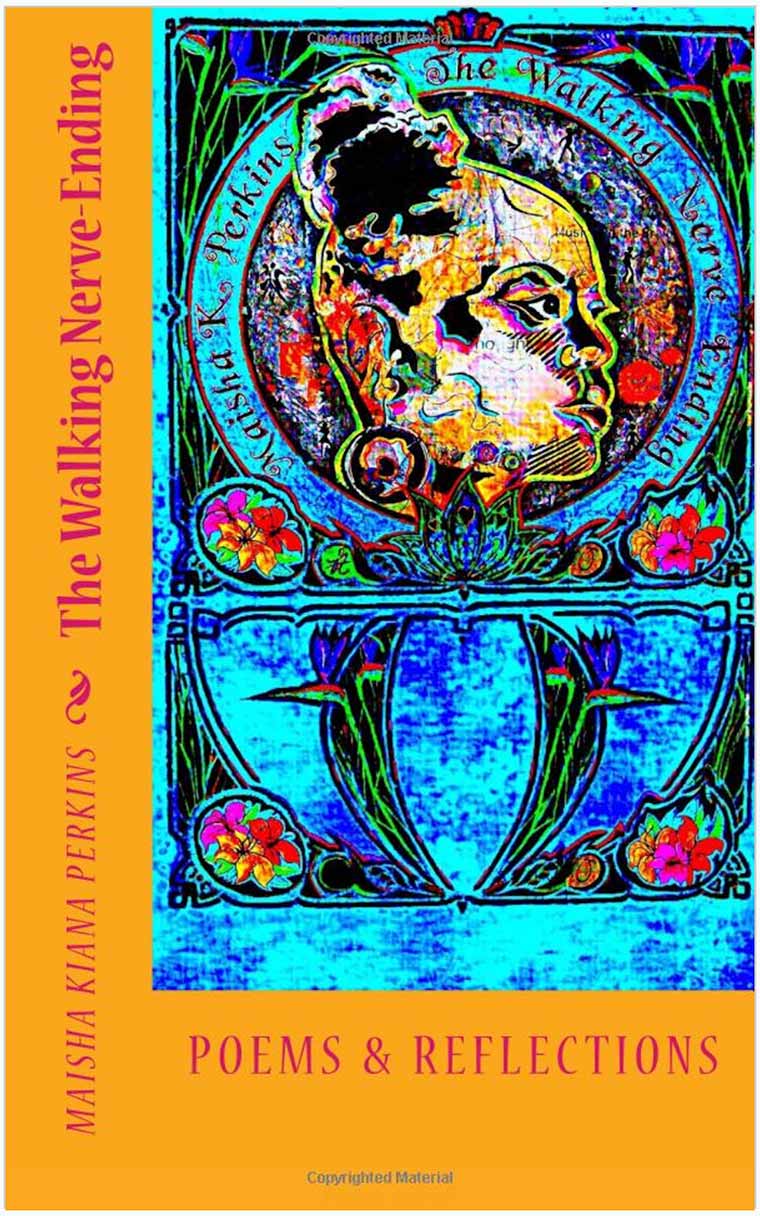 Perkins describes herself as "a Cali girl in a Bed-Stuy world." In these rhyming and free-verse poems—many of which she worked on with her MFA thesis adviser Tom Lux—she reflects on her travels, family, and friendships. The book's Kindle version debuted at number one on Amazon's New Releases in African American Poetry list.
---
Gary Eldon Peter MFA '96
Oranges
Short Stories / New Rivers Press, 2018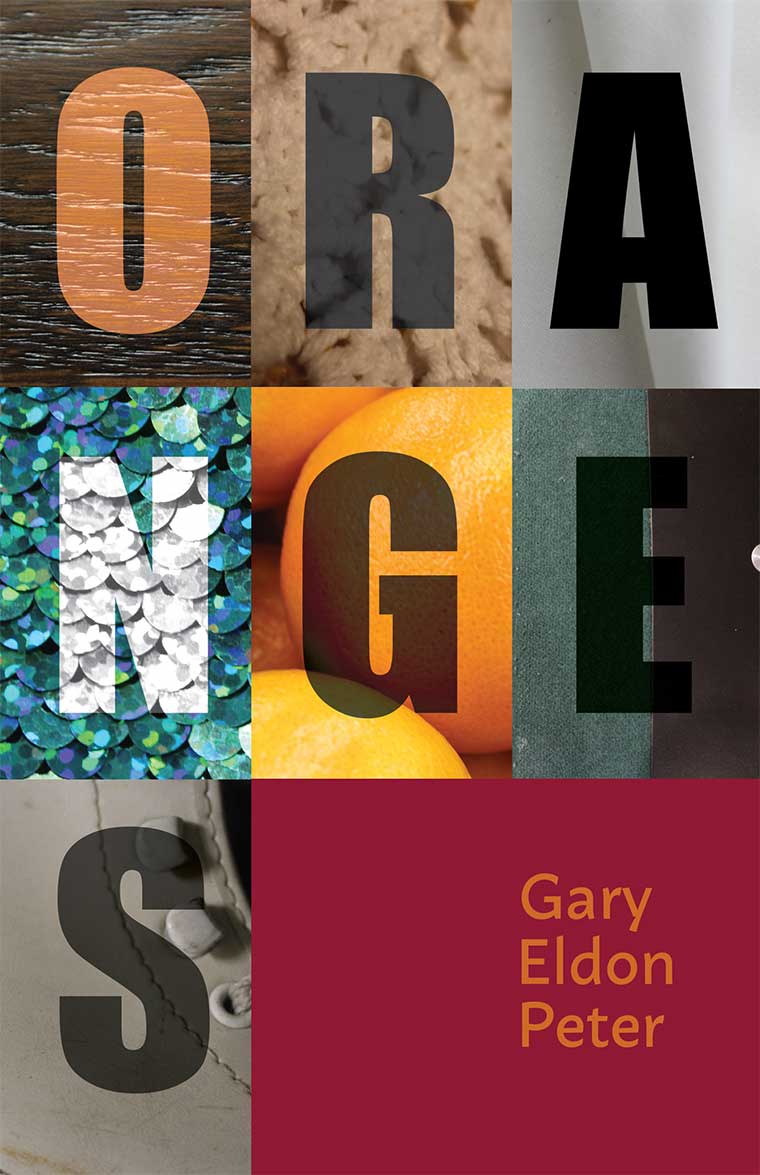 After an early career practicing law, Peter turned his attention to creative writing. His debut short story collection centers on Michael, a Midwestern gay man coming to terms with his sexuality in the age of AIDS and caring for his aging father and dying mother. The manuscript was a finalist for the 2015 Flannery O'Connor Award for Short Fiction.
---
Maureen Pilkington MFA '97
This Side of Water
Short Stories / Regal House Publishing, 2019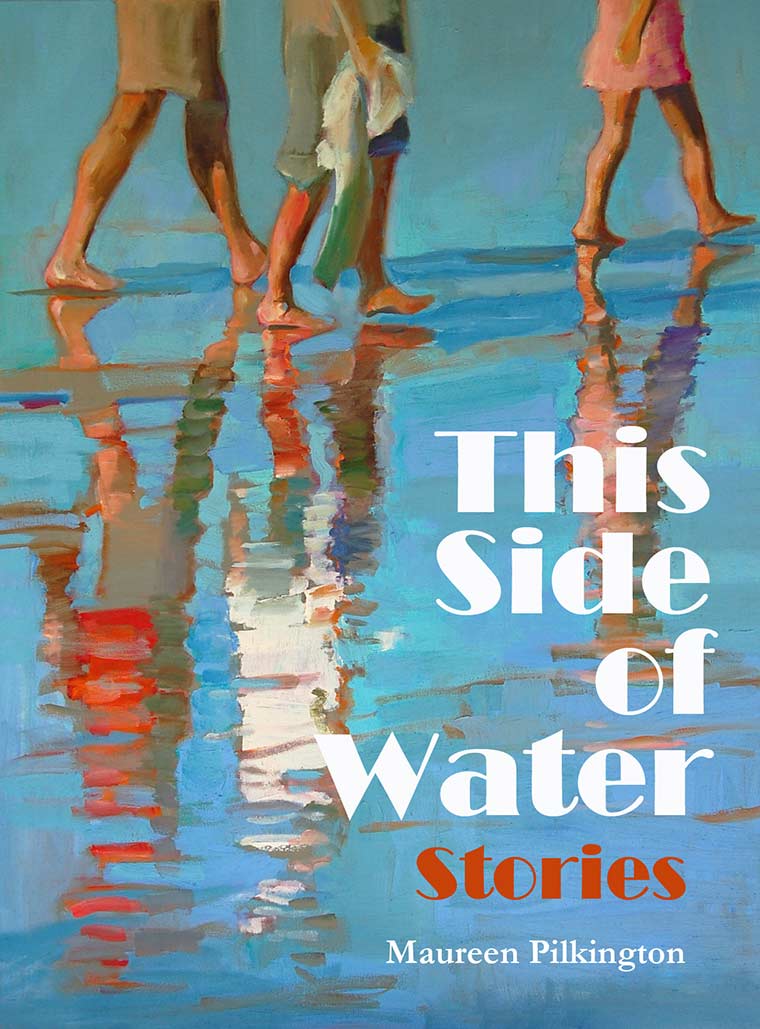 Each character in Pilkington's new collection feels the effects of the waterfront—whether of the Atlantic Ocean, the Long Island Sound, the sulfur-polluted Monongahela River, the mighty Hudson, or a koi pond.
---
Julia Miele Rodas '86
Autistic Disturbances: Theorizing Autism Poetics from the DSM to Robinson Crusoe
Social Science / University of Michigan Press, 2018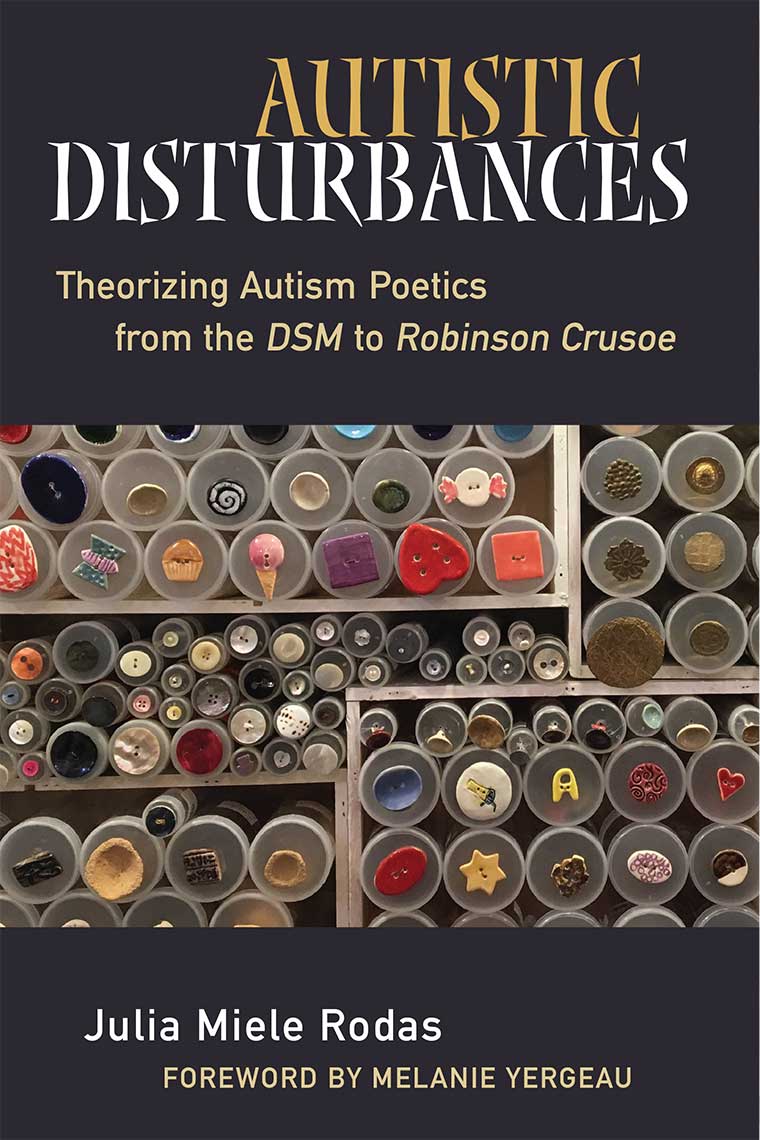 Common patterns of autistic expression include repetition, monologue, and list-making. Rodas identifies works by Walt Whitman, Gertrude Stein, Andy Warhol, and others that include these elements, making the case that such expressions should not be treated as disordered, but rather as a valuable facet of Anglo-American writing and culture.
---
Judith Roitman '66
Roswell
Poetry / theenk Books, 2018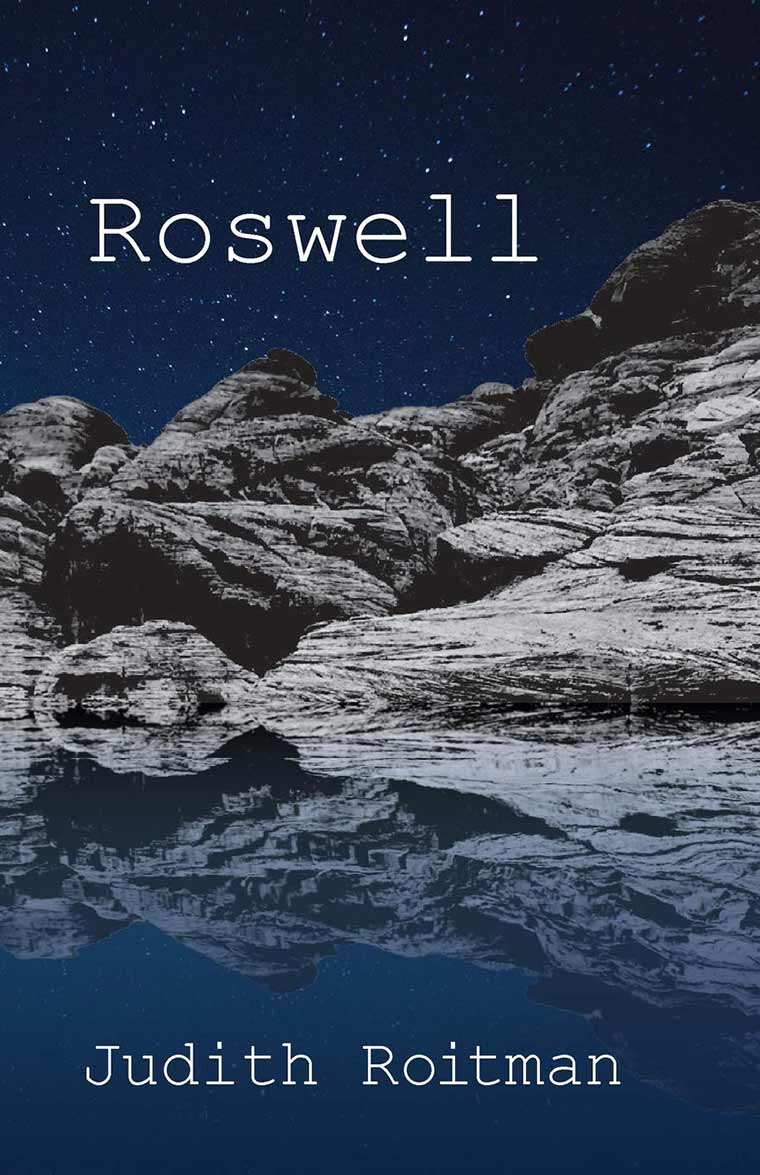 A longtime math education advocate, past president of the Association for Women in Mathematics, and co-founder of the Kansas Zen Center, Roitman has also published poetry for years. Her new collection concerns "that which seems alien, other, only partially experienced, when the 'positive malfunctioned.'"
---
Erica J. Ryan '98
When the World Broke in Two: The Roaring Twenties and the Dawn of America

'

s Culture Wars
History / Praeger, 2018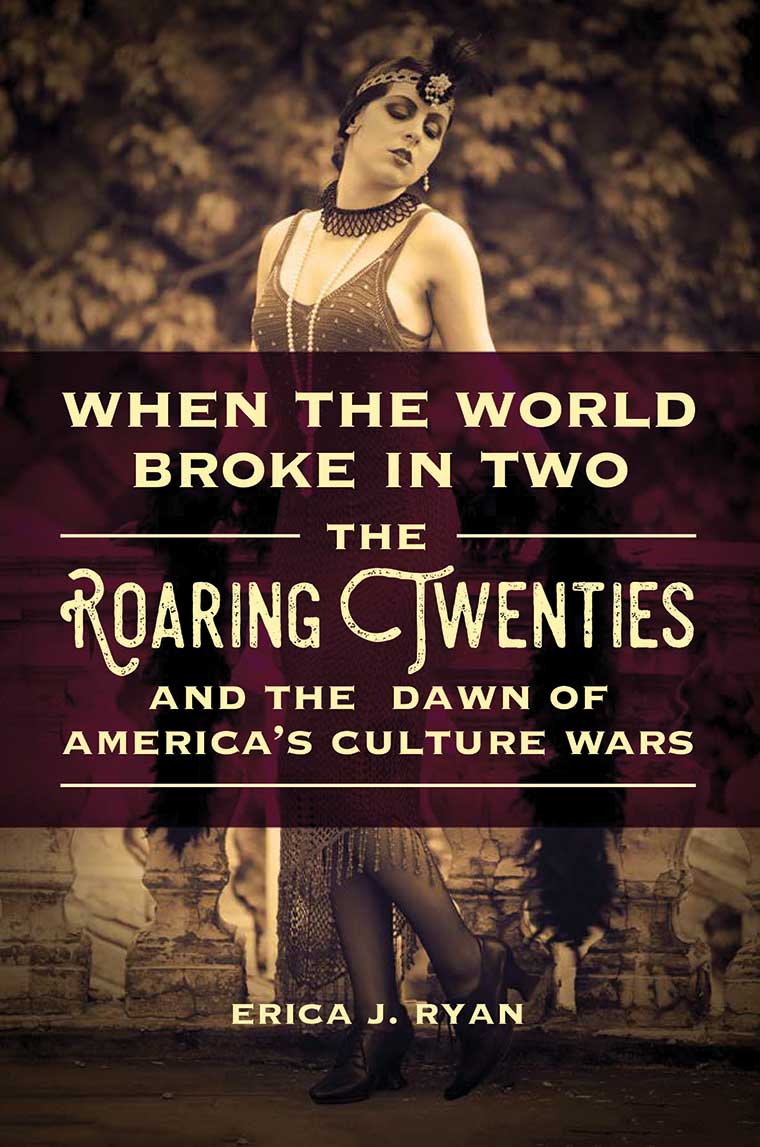 Ryan revisits the most compelling controversies of the 1920s and connects America's Jazz Age culture wars to the debates that continue to rage around the country today: immigration reform, the war on drugs, mass incarceration, the politics of women's bodies, and the religious right.
---
Elizabeth Schwartz '81
Yale Strom

'

s Broken Consort: Shimmering Lights 
Album / ARC Music, 2018
Vocalist Schwartz was the first woman invited to sing in New York City's 125-year-old landmark Eldridge Street Synagogue. On this collection of traditional and new Hanukkah songs that celebrate the Jewish Festival of Lights, she sings with a "broken consort" that includes electric guitar, viola, cello, and oud.
---
Shannon L Sennott '98 (co-author)
Sex Therapy with Erotically Marginalized Clients: Nine Principles of Clinical Support
Social Science / Routledge, 2019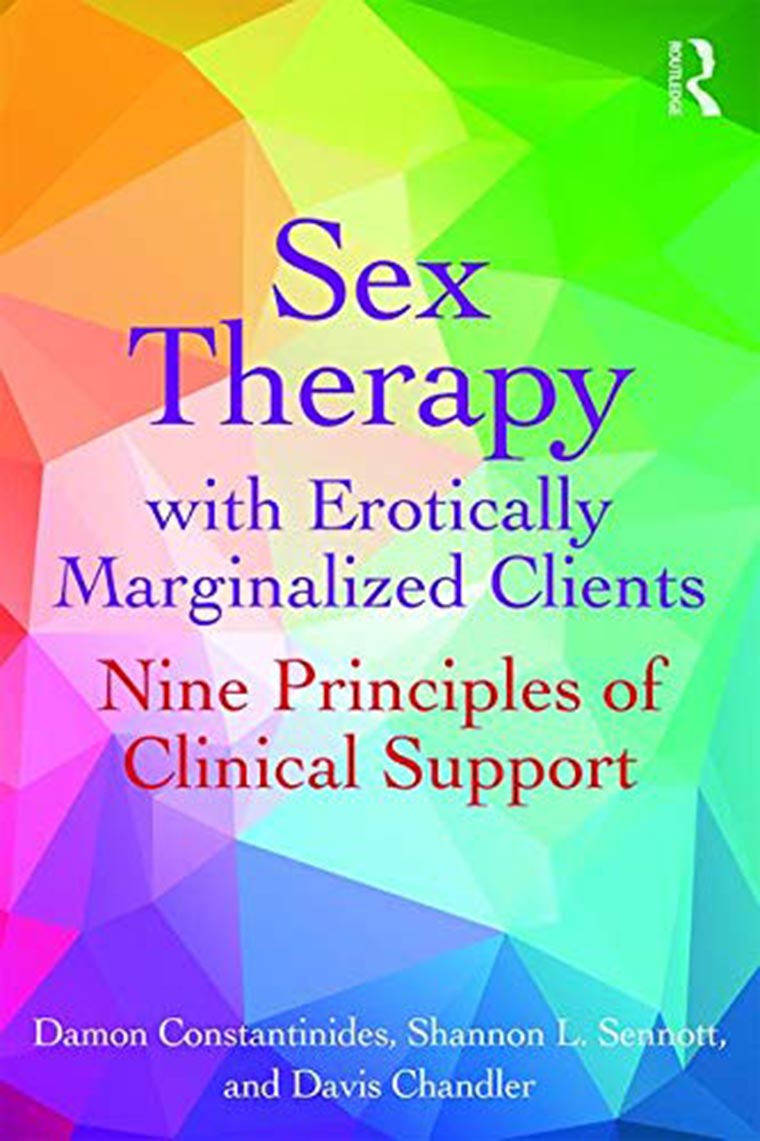 A clinical guide to relational sex therapy with individuals, partnerships, polyships, and alternative family structures where the clients are at risk of being pathologized and oppressed both outside and inside the clinical setting because of their gender identities, sexual orientations, or sexual practices.
---
Dani Shapiro '83, MFA '89
Inheritance: A Memoir of Genealogy, Paternity, and Love
Memoir / Knopf, 2019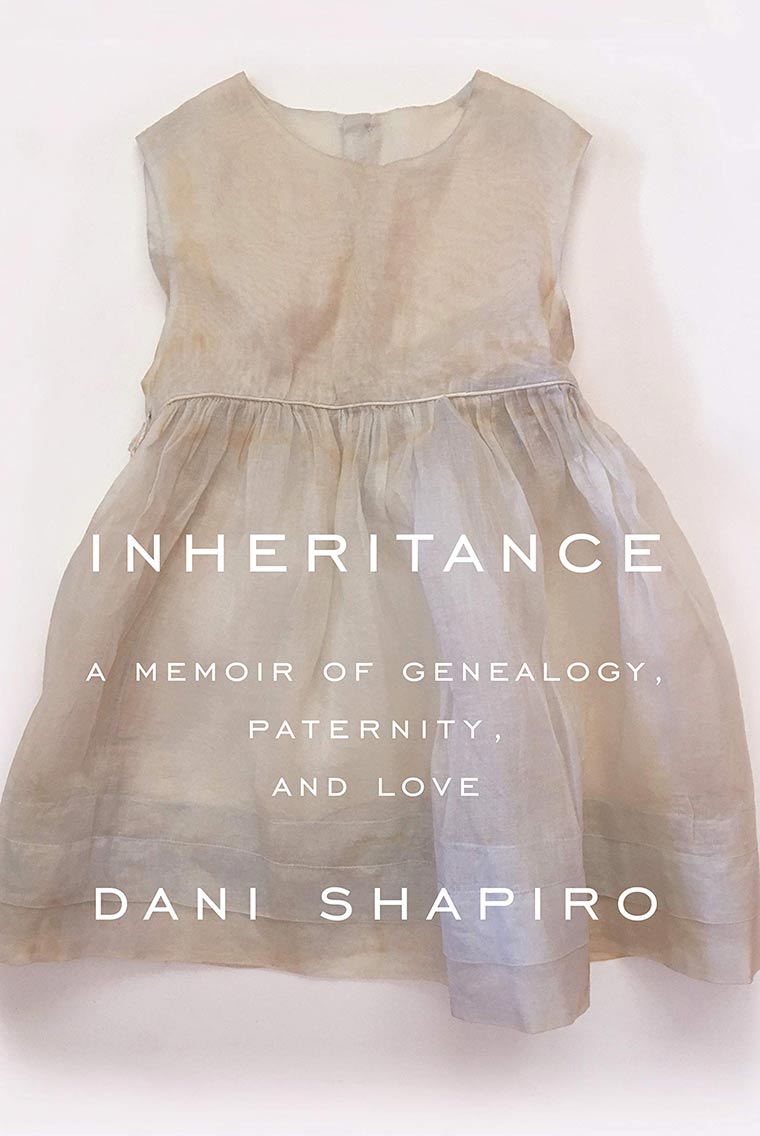 Making its debut at #11 on The New York Times Best Sellers list, Shapiro's latest book delves into questions of medical ethics and personal identity when DNA analysis reveals that her father was not her biological father. As her entire life history collapses, Shapiro struggles to make meaning from her discovery.
---
Donna Stonecipher '91
Transaction Histories
Poetry / University of Iowa Press, 2018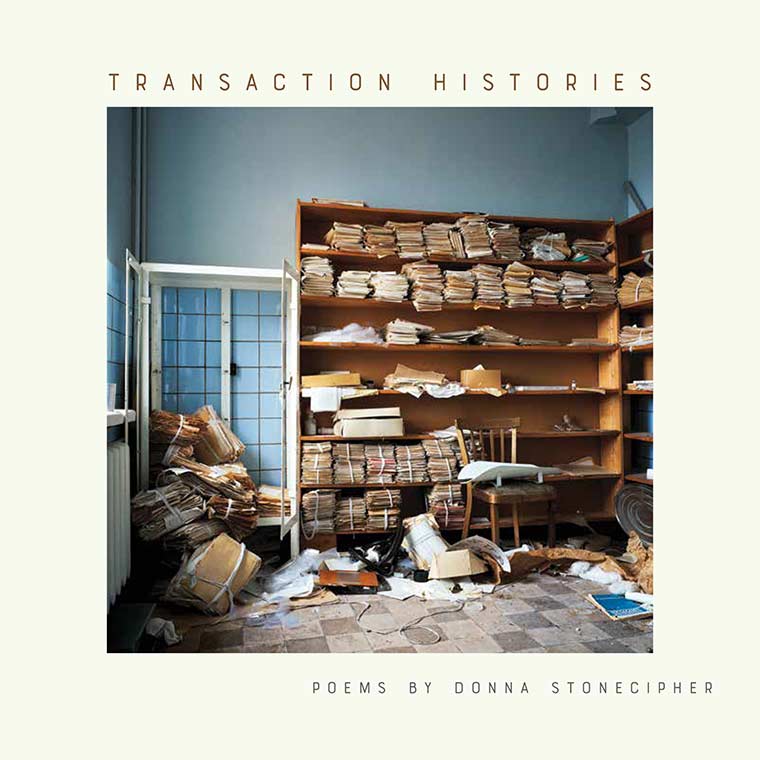 Stonecipher's new collection deals in fetishized polar bears, illegal garbage dumping, and wallpaper debates. It was named one of The New York Times' 10 best poetry books of 2018, and Stonecipher was recently awarded a full-year stipend from the Berlin Arts Council. She teaches creative writing at SLC's Summer Arts in Berlin, Germany.
---
Sloane Tanen '92
There
'

s a Word for That

Fiction / Little, Brown and Company, 2019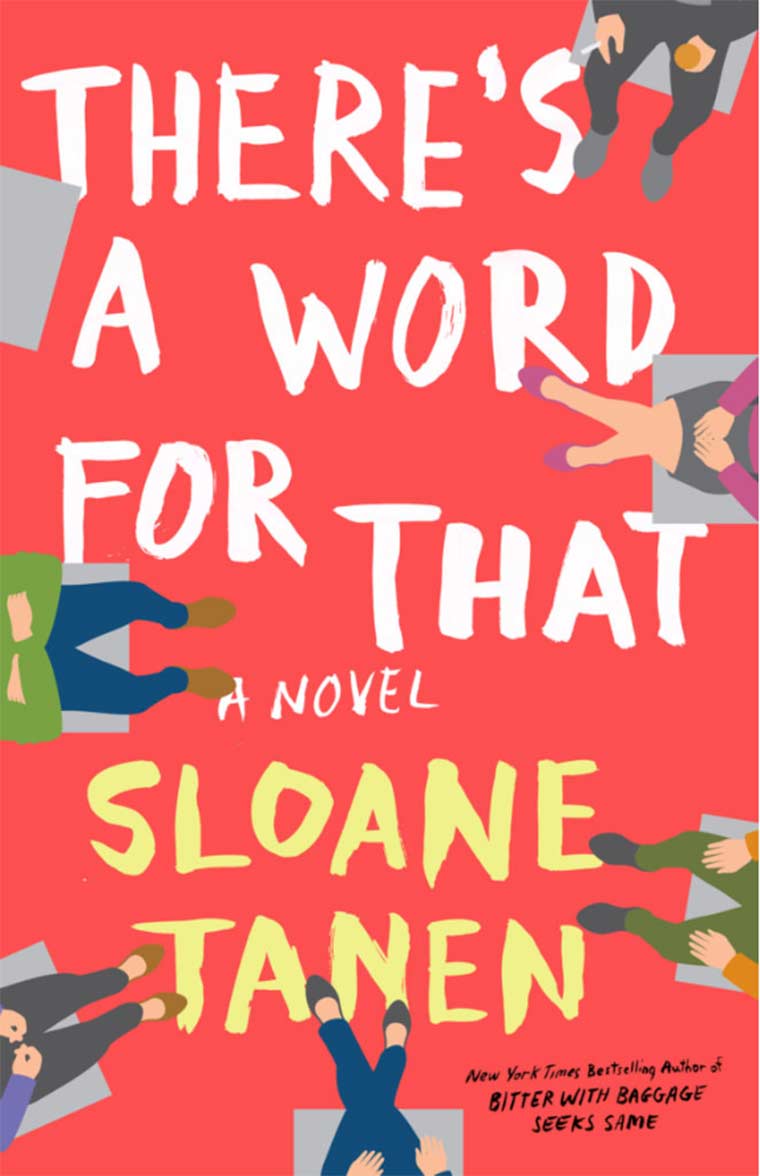 Marty Kessler's family has suffered from success. He's a retired film producer now relying on opioids, his daughter Janine is a former child star with all the issues that implies, and his ex-wife, Bunny, is a famous author-alcoholic with writer's block. The family unexpectedly reunites at Malibu's most exclusive rehab center.
---
Christopher H. Warren '83
All the Noise of It: Living in a Tuscan Hilltown
Memoir / Christopher Warren, 2017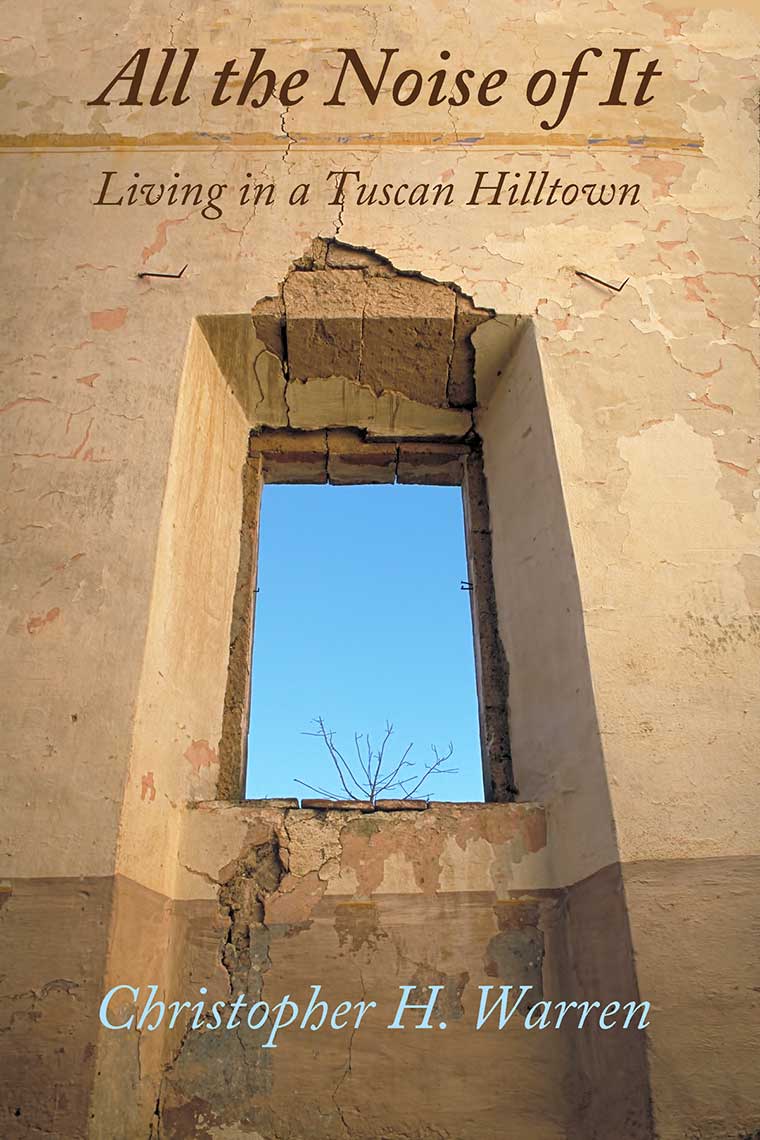 Drawn to Sorano more than 30 years ago by the medieval village's beauty and quality of life, Warren has interviewed and photographed community elders, restored multiple properties, created an extensive garden, and even learned how to make his own wine.
---
Jamieson Webster '00
Conversion Disorder: Listening to the Body in Psychoanalysis
Social Science / Columbia University Press, 2018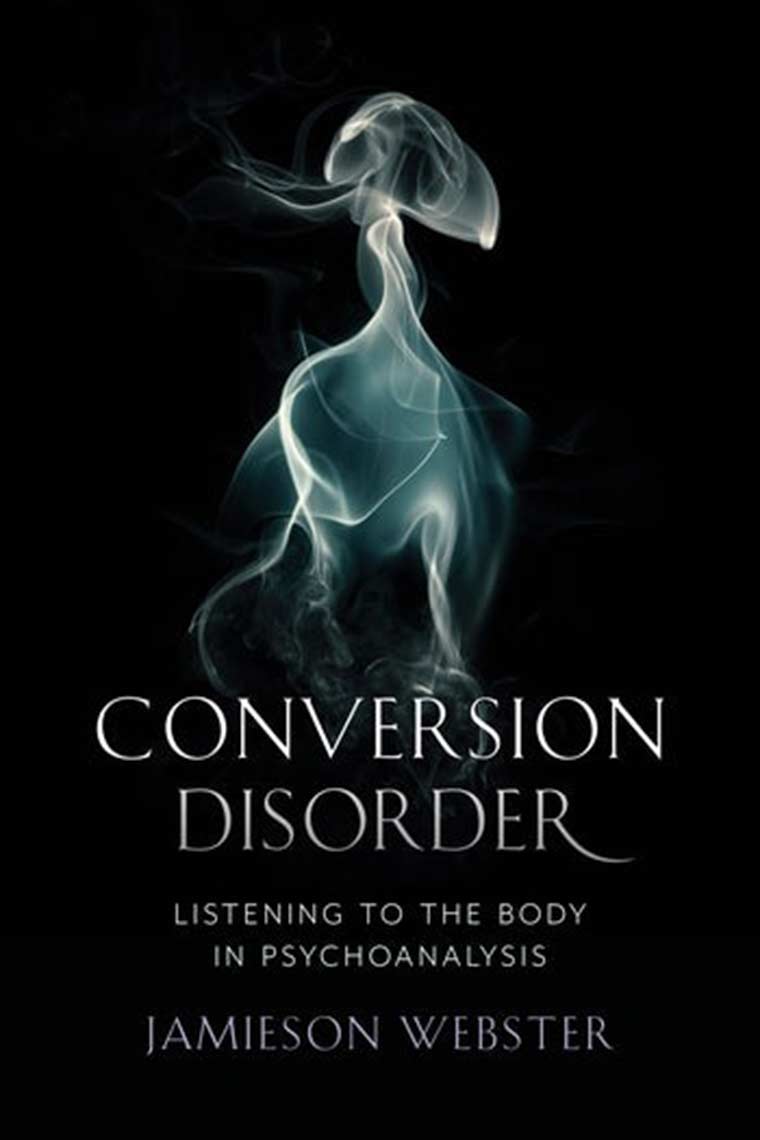 For Webster, conversion disorder―a psychiatric term for the enigmatic transformation of psychic energy into bodily manifestations―offers a way to rethink the body's place in our understanding of the mind. Her new book encompasses theory, clinical cases, and her own experience as both patient and psychoanalyst.
---
Eugenia Lovett West '42
Sarah's War
Fiction / SparkPress, 2019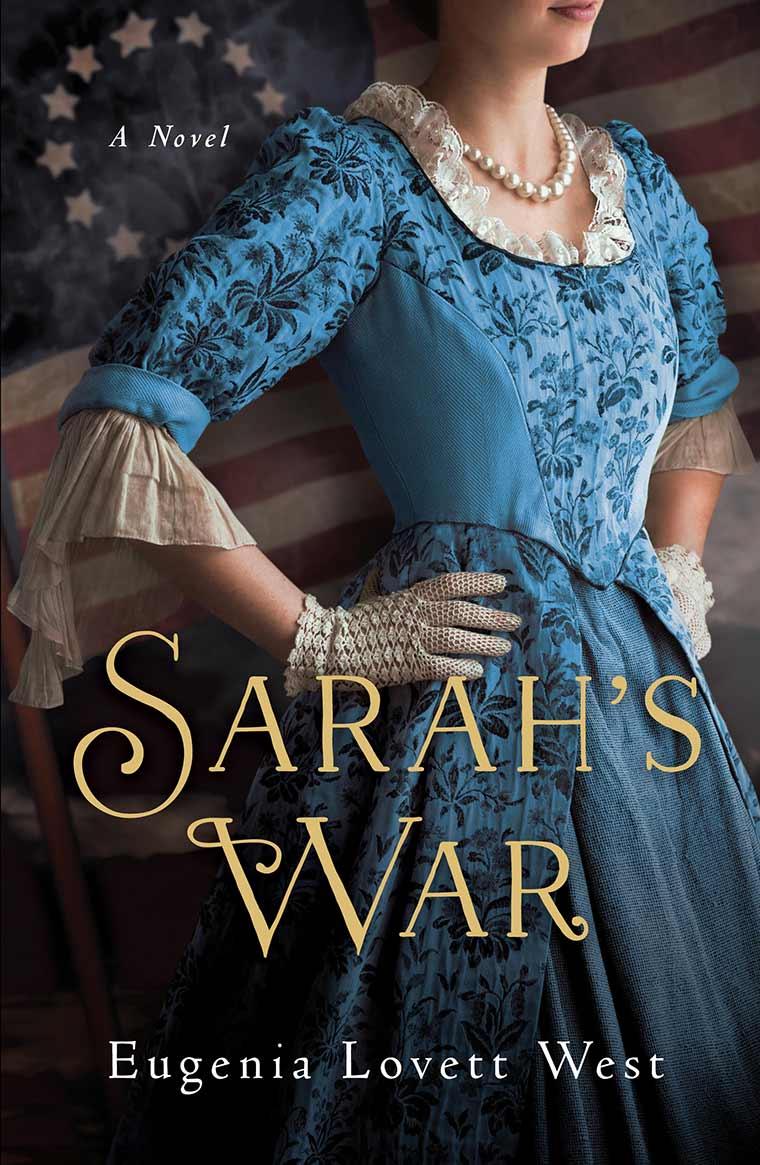 West's fourth novel takes place during the chaos of the Revolutionary War and tells the story of young patriot Sarah Champion, whose twin brother has been killed in battle. Sent from rural Connecticut to live with a rich Loyalist aunt in Philadelphia, Sarah is plunged into a world of intrigue and treachery, determined to be a part of forming a new and independent country.
---
Laura (Lolly) Winston MFA '87
Me for You
Fiction / Gallery Books (Simon & Schuster), 2019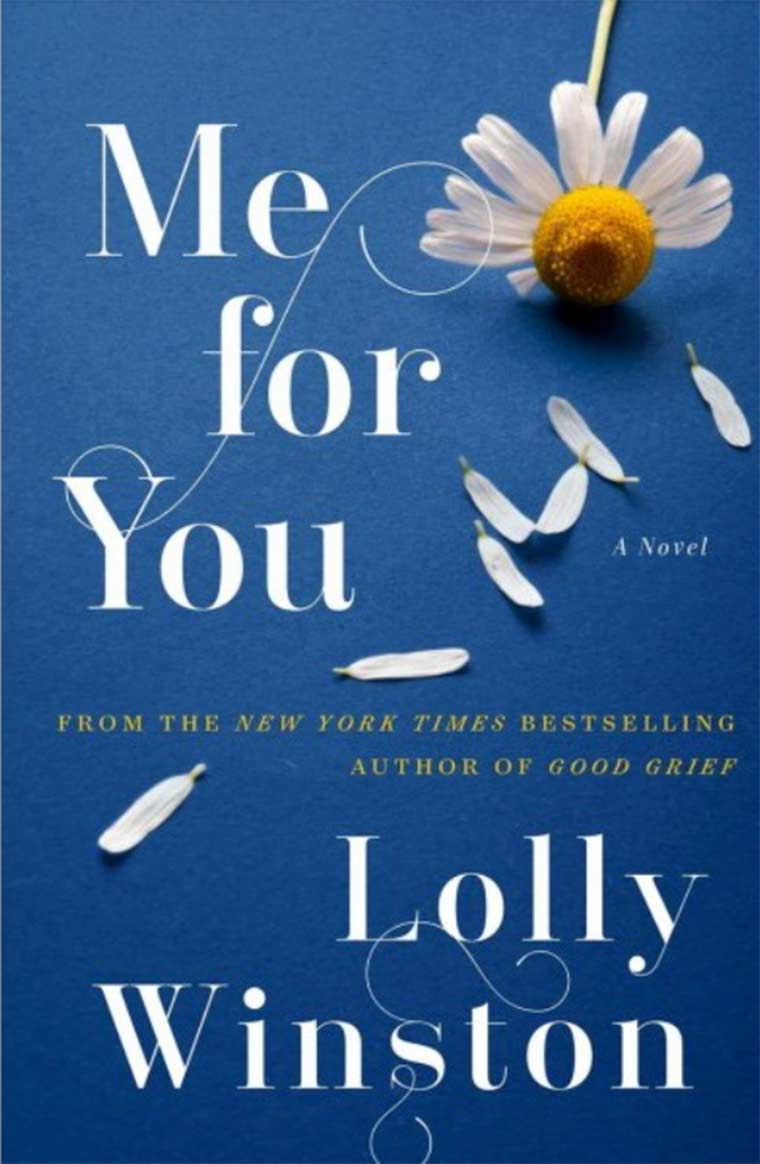 New York Times bestselling author of Good Grief, Winston again turns her attention to widowhood. In her latest novel, 50-something Rudy finds that his new job playing the piano at Nordstrom brings him some joy after the death of his wife. But his new life—and new love interest—are threatened by a new confession in his wife's murder case.
---
Michelle (Mimi) Yu '08
The Girl King
Young Adult Fiction / Bloomsbury YA, 2019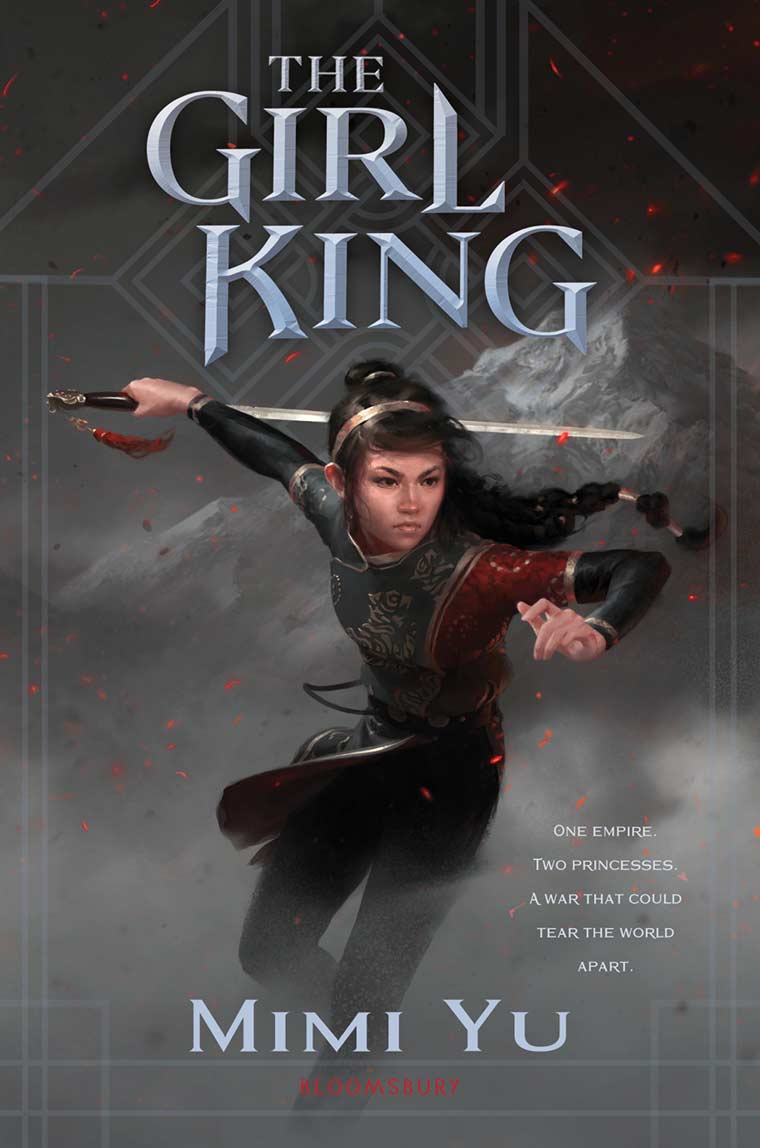 In Yu's debut Asia-inspired high fantasy about imperialism, sisterhood, and magic, princesses Lu and Min have always expected Lu to become their father's heir. But when he taps their male cousin Set instead, Lu leaves the court in search of unlikely alliances, and Min discovers her own hidden powers.
---