Sarah Lawrence College offers nine distinctive master's degree programs—several of which have defined their fields—that delve deeply into three rigorous areas of creative, societal, and pedagogical inquiry and mastery: the arts; health sciences and society; and children, childhood, and education.
In these programs, you will find your academic home—a community comprised of vibrant thinkers and doers; an overarching framework for your most complex ideas, interests, and investigations; and, perhaps most significantly, encouragement for deep specialization in a course of study that is uniquely yours.
The Arts
Join our special community of artists who make up our MFA Dance, Theatre and Writing programs. Along with rigorous and comprehensive study in each field, the programs aim to nurture the self-awareness that leads to creative expression as they support students in pursuit of individual goals and initiatives. Through attention to process, faculty help students develop original work, discover their own styles and voices, and explore their artistic potential.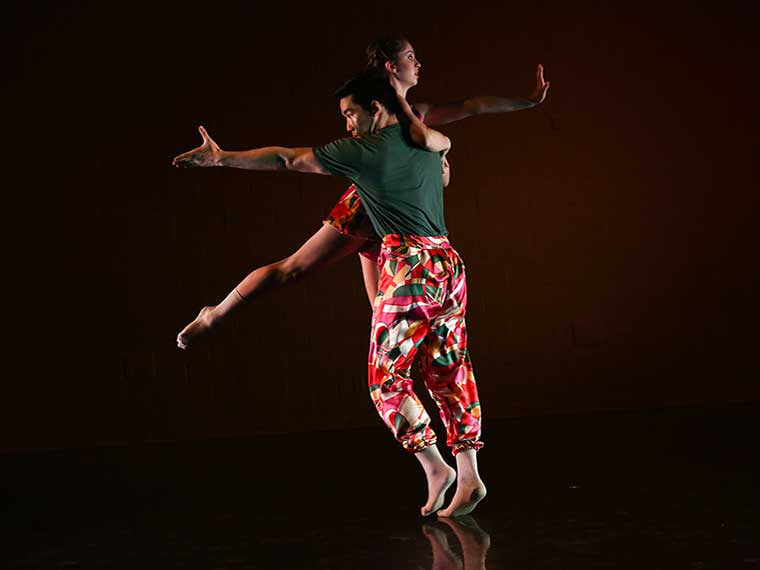 The Graduate Program in Dance is based on the premise that the art of dance is an integration of body, mind, and spirit and is learned through creative, technical, and analytical practices.
The goal is to present students with an inclusive curriculum that exposes them to vital aspects of the art as performers, creators, and scholars; to widen students' definition of dance and performance; and to engage students in explorations of form and function.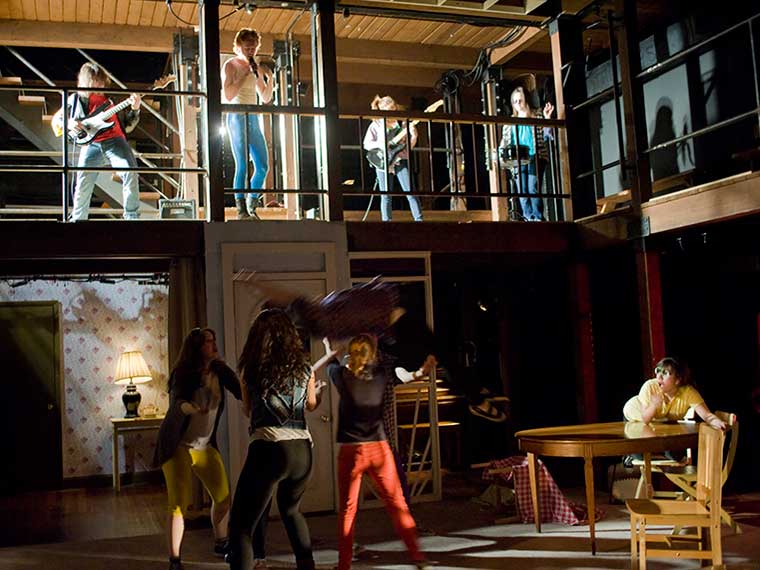 The Master of Fine Arts in Theatre program helps students find themselves and their individual aesthetic voice in the art form. Under the guidance of a faculty of artists who are working professionals, the program offers an advanced study of theatre that is multi-disciplinary, collaborative, extensive, and practical.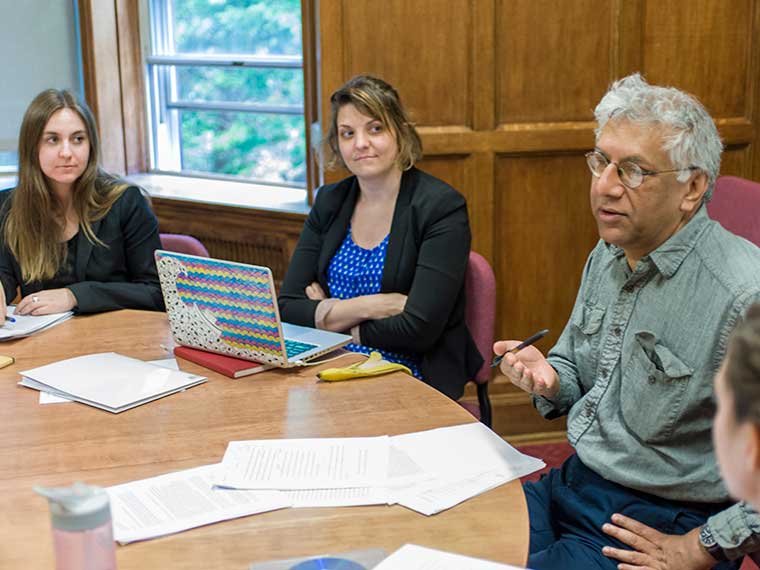 Sarah Lawrence's MFA Writing faculty members are both distinguished writers and devoted mentors. At the heart of our program are bi-weekly, one-on-one student-teacher conferences, in which our faculty engages with your work in depth, accompanying you every step of the way as you explore the possibilities of your art.
Health Sciences and Society
Explore our Human Genetics, Dance/Movement Therapy, Health Advocacy and Women's History Masters programs and all that Sarah Lawrence has to offer in these fields of study.
Fueled by extensive opportunities for fieldwork and clinical placements in the New York City area, our Human Genetics and Dance/Movement Therapy programs provide students with the knowledge and experience to make a real and positive impact on society. Our Health Advocacy program, the first in the nation, gives students the skills to enact real change in healthcare. Our Women's History program, the first in the nation, immerses students in a combination of historical studies, feminist theory, and gender studies. It draws extensively upon resources in the social sciences and literature, and on a legacy of continued activism within and outside the College community.
Children, Childhood, and Education
Learn more about our Child Development and Art of Teaching Masters programs. Both programs are part of our Children, Childhood and Education Collaborative and benefit not only from each other but from Sarah Lawrence's Early Childhood Center (ECC) and the Child Development Institute (CDI) which offers research opportunities, lectures and summer sessions, conferences and continuing education, networking for teachers and administrators, and community partnerships that create placement and outreach avenues for students.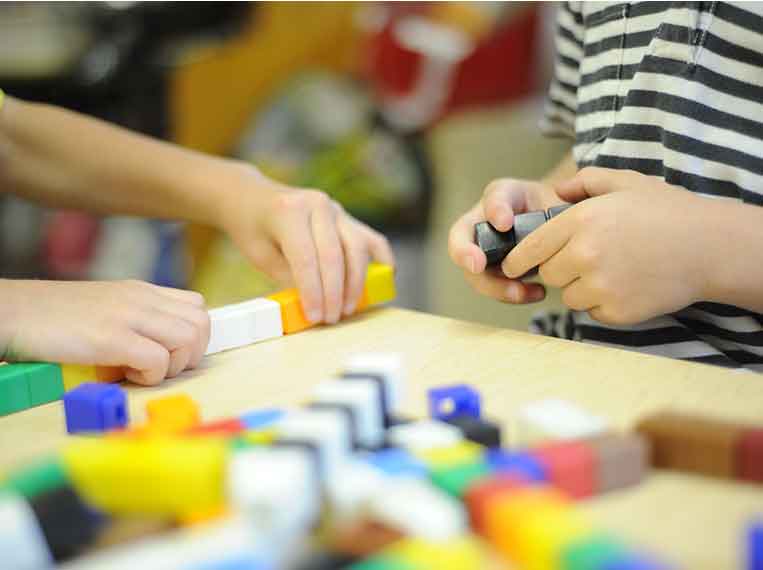 In the Master of Arts in Child Development program, students explore the lives of children as the interaction of intellectual, emotional, social, and imaginative streams. The program combines in-depth study of primary theoretical perspectives with practical fieldwork, and encourages students to study children in a wide range of social contexts and environments.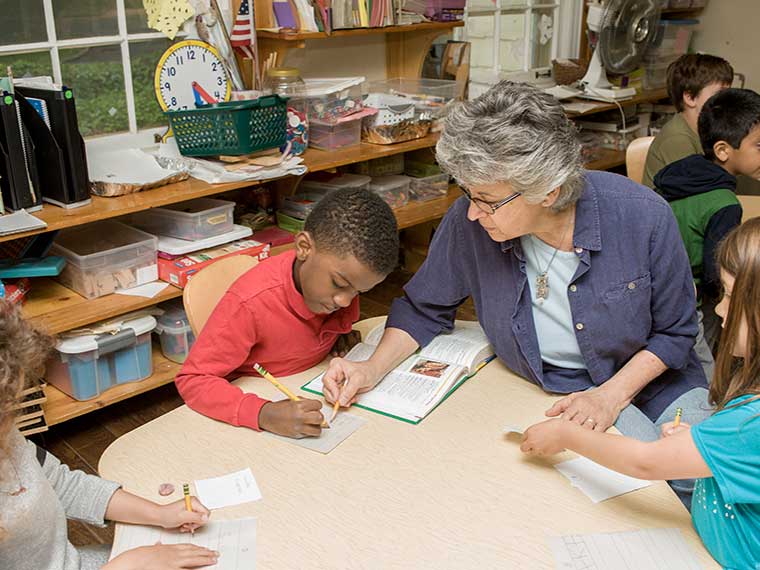 The Sarah Lawrence College Art of Teaching program is an integrated Master of Science in Education (MS Ed) program of study that leads to dual New York State certification in Early Childhood and Childhood Education (birth to 6th grade).
Working together in seminar classes, students receive individual attention from faculty as they connect their teaching experiences in schools with theoretical and practical ideas in education.
In cooperation with New York University, Sarah Lawrence College offers a joint degree in Social Work and Child Development. Students in this program can pursue study leading to a master's degree in Social Work from the NYU Silver School of Social Work and a master's degree in Child Development from Sarah Lawrence College.