---
A panel of Art of Teaching Alumni who have gone on to found their own early childhood programs shared their journeys. They discussed the vision, values and inspiration behind their programs, the process of making them realities, and how what they learned in the Art of Teaching program helped prepare them for all of this. The panel was moderated by Jerusha Beckerman, Interim Director of Art of Teaching.​
Panelists
Nola Glatzel
Nola Glatzel lives in Truro, MA where she is the founder and director at Earthstar Play School.  She graduated from the Art of Teaching program in 2012 and went on to teach in New York City for five years, first at Bronx Community Charter School and then at Ella Baker.  She moved back home to outer Cape Cod to open her program in 2018. She also works as an advocate for equitable early childhood programs and the importance of caring, playful early childhood environments with Common Start and Strategies for Children. Earthstar Play School is an early learning environment where young children have the opportunity to develop their creativity and imaginations in a nurturing, creative, and homelike environment.  Inspired by Nola's time at SLC and the ECC, Earthstar is a space for children to move at their own pace, direct their own play, and learn about nature, the seasons, and living in community.
Sarah Loeb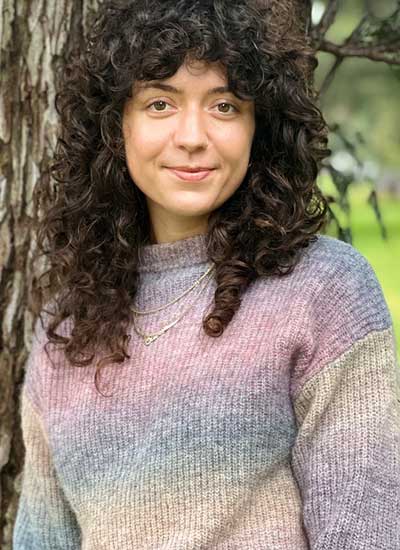 Sarah Loeb, owner and head of school at Misty Wagon Schoolhouse in Los Angeles, California earned her Bachelor of Arts and a Masters Degree in Education from Sarah Lawrence College where she graduated in 2015. Since graduating, she has brought her educational philosophies to diverse early childhood settings in both the private and public sectors. Loeb has also worked internationally, bringing her unique philosophy to rural India where she supported teachers in evolving to play-based programs, and Lesvos, Greece where she implemented play spaces for refugee children. A self-proclaimed "life-long learner," Sarah's vast experience in the early childhood field has fueled her passion and commitment for working with young children, and she is constantly inspired by the joy and hope that children bring her. In 2020, Loeb founded Misty Wagon Schoolhouse, a preschool program for children 2.5 to 6 years old, based in Los Angeles, California. The Misty Wagon philosophy centers around stimulating children's wonder by asking provocative questions, encouraging the testing out of ideas through experimentation, and maintaining an engaging environment led by the children's curiosity. Teachers follow the children's wonder and support them in uncovering their authentic interests and modes of expression while cultivating values of creativity, community-mindedness and critical thinking.
Kim Turnbull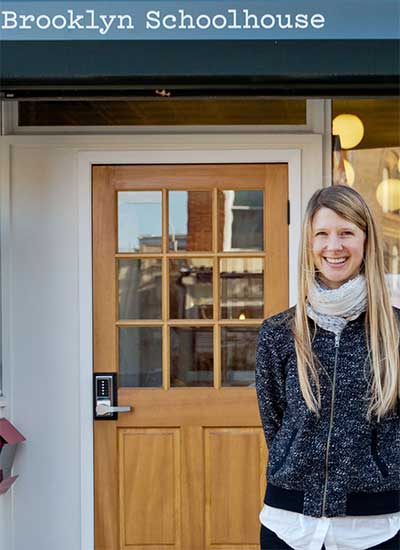 Kim Turnbull (she/her/hers) founded Brooklyn Schoolhouse in 2015. Kim was Lead Teacher of the first class, and then continued on as Director.  Before starting Brooklyn Schoolhouse, Kim was Lead Teacher at Beginnings Nursery School from 2009-2015.  Prior to teaching at Beginnings Nursery School, Kim was a teacher at City & Country School, the Sarah Lawrence College Early Childhood Center, ABC Cassidy's Place, and Central Park East 1 Elementary School.  She earned a BA in Literature and Painting from Sarah Lawrence College in 2004 and a dual MS in Early Childhood and Childhood Education from Sarah Lawrence College in 2009. In 2010, Kim completed Reggio Emilia's First International Summer School program, spending the summer in Reggio Emilia, Italy, immersed in the preschools' philosophy and pedagogy.  Most recently, Kim is enjoying nurturing the growth of her toddler, and is present to the profound depth of parenthood. She believes that respecting each child's unique way of creating and learning is paramount. At Brooklyn Schoolhouse staff believe in inquiry-based learning, and the power of play and wonderment in the process. In this style of learning, each curriculum emerges from the children's interests and questions and is developed and deepened with the teachers' guidance. The goal is that children experience the joyful, exciting and empowering process of discovery and learning and develop a love of learning.