The Longfellow Lecture is an annual event, initiated in the first year of the Child Development Institute (1987) and funded by an endowment established by friends and family of Cynthia Longfellow '73.
Toward a new Politics of Belonging: Moving Beyond "Diversity" and "Inclusion" featuring Mariana Souto-Manning, Ph.D
---
Amidst widespread DEI efforts and initiatives, in this presentation, Dr. Souto-Manning will problematize the terms and conceptualizations of "diversity" and "inclusion." In doing so, she will offer ways to move toward a new and expansive politics of belonging. This new politics of belonging critically rethinks, in classrooms and schools, who is ascribed and denied belonging, the harms caused when children do not experience belonging, and the extra work of performing (or attempting to perform) belonging.
---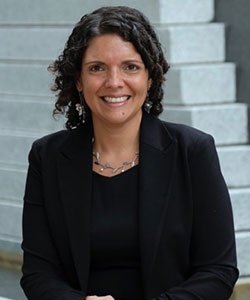 Mariana Souto-Manning, Ph.D  is President and holds the Irving and Neison Harris President's Chair of the renowned Erikson Institute, in Chicago, Illinois.
Throughout her career in Early Childhood Education, Dr. Souto-Manning has used her passion for equity and justice to envision and build learning environments that support the unique brilliance of multilingual students. She has dedicated herself to developing educators who support the development of children, their families, and their communities.
Dr. Souto-Manning began her career as a teacher in public preschools in Brazil, where, as a Brazilian woman of Color, she observed the need for change. Dr. Souto-Manning has developed and taught courses in Teacher Education, Integrated Early Childhood Education, and Special Education Programs, Child Development, Linguistics, and Early Childhood Education. A vision for equity and justice drives Dr. Souto-Manning. Her work examines the wrongs of the past from a restorative point of view that seeks societal healing to create more holistic educators, clinicians, parents, and lifelong learners.
The Longfellow Lecture series, inaugurated in 1987, honors the memory of Cynthia Longfellow '72, who devoted her professional life to bettering the lives of young children. This lecture is funded by an endowment established by family and friends.
Previous Longfellow Lectures
2022: Carla Shalaby
Lessons in Disruption: Classroom Management as Collective Care and Community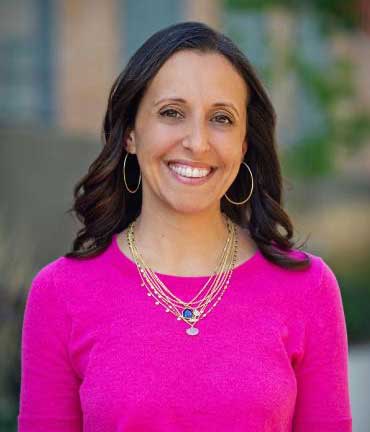 If classroom management is a curriculum – a series of lessons students learn from us – this talk invites us to ask: what do we teach now through our classroom management, and what we might want to teach instead? We will consider the troubling relationships between traditional classroom management approaches and carcerality, and begin to wonder how intentionally shifting our models of power and authority in the classroom might instead support the teaching and learning of freedom. By seeing our troublemakers as a resource to leverage instead of a problem to solve, this talk invites us to imagine classrooms as a space in which we might practice the world we want by rejecting disposability in favor of the struggle for love, justice, care, and healing.
Carla Shalaby's professional and personal commitment is to education as the practice of freedom, and her research centers on cultivating and documenting daily classroom work that protects the dignity of every child and honors young people's rights to expression, to self-determination, and to full human being. Specifically, she is interested in practices of critical pedagogy and critical literacy at the elementary level; classroom community and "management" as the practice of democracy; and the relationships between the daily work of teachers and the ongoing struggle for justice. Carla previously served as director of the Elementary Master of Arts in Teaching program at Brown University, and as the director of elementary education at Wellesley College. She started her career as a teacher of grades four and five in her New Jersey hometown. She is the author of Troublemakers: Lessons in Freedom from Young Children at School and the co-editor of an annual social justice plan for educators called Planning To Change the World. 
2021: Arietta Slade '73, PhD
The Relational Foundations of Reflection: Supporting the Development of Attachment and Symbolization in Young Children and Their Caregivers
Arietta Slade '73, PhD
Pregnant and new parents are full of hope. They hope to be good parents, to love, provide, teach, and protect, to insure their child's safety and security. They hope to meet the challenges of parenthood without faltering too much or too often. They hope for a happy, healthy, whole child. They hope for a deep, meaningful, and abiding connection that will enrich their lives.
At the heart of being a "good enough" parent is the capacity to see and hear the child, to reflect upon and make meaning of their experience. A stance of curiosity, of wondering, both in action and in thinking, allows the parent(s) to implicitly or explicitly ask the child: Who are you, what happened, what do you feel, what do you need, and how can I help? Asking these questions is an invitation to relationship; being asked them is comforting, containing, and regulating. This is reflective parenting: a capacity foundational to the child's safe and secure attachment, supportive of health, wellness, openness to learning, and the capacity to love.
Reflective parenting is built on the foundations of safety (the absence of threat and fear), the capacity to regulate (quiet mind and body), and an openness and trust in relationships. These are the relational foundations of reflection. For some parents, reflection comes easily, usually because they themselves have felt safe and heard. For parents who suffered grave assaults and adversity as children, or who live in chronically stressful environments, safety, regulation, and connection are often in short supply, greatly challenging the capacity to listen and feel heard. This presentation will address ways that practitioners, educators, and communities can support parents in developing these foundations and so provide a safe and secure environment in which their children can flourish.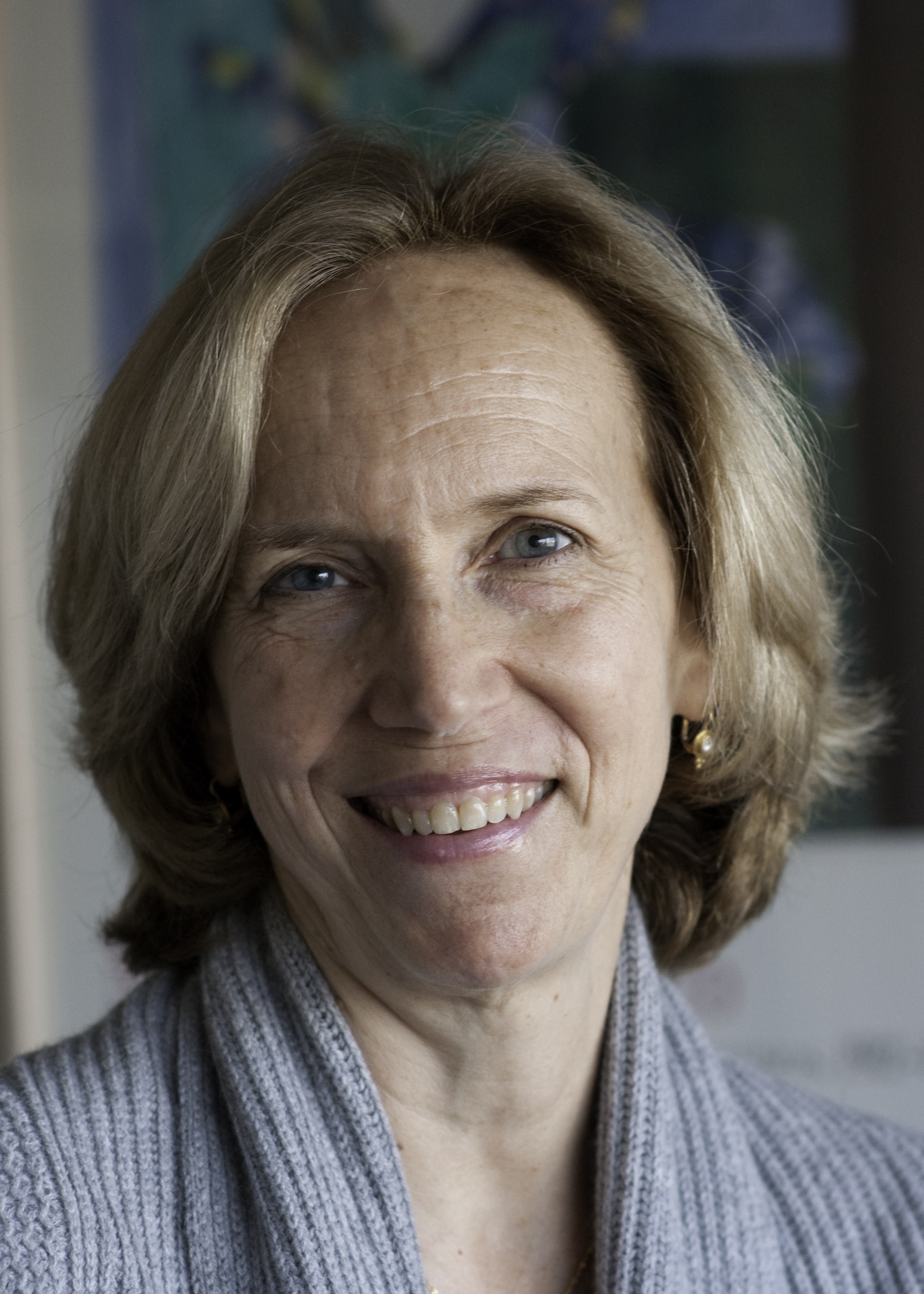 Arietta Slade '73, PhD is a Clinical Psychologist whose passion for understanding early development took hold while she was an undergraduate at Sarah Lawrence. Now Professor of Clinical Child Psychology at the Yale Child Study Center, and Professor Emerita in the doctoral program in Clinical Psychology at the City College of New York, she is an internationally recognized theoretician, clinician, researcher, and teacher.  She is Co-Founder and Director of Training of Minding the Baby®, an interdisciplinary reflective home visiting program for high-risk mothers, infants, and their families at the Yale Child Study Center and School of Nursing.  Winner of the Bowlby-Ainsworth Award, Dr. Slade has published widely on attachment, mentalization, and the early parent-child relationship.  She is author, with Jeremy Holmes, of Attachment in Therapeutic Practice (Holmes & Slade, SAGE Publications, 2018), and editor of Major Work on Attachment (Slade & Holmes, SAGE Publications, 2014), of Mind to Mind: Infant Research, Neuroscience, and Psychoanalysis (Jurist, Slade, & Bergner, Other Press, 2008), and Children at Play (Slade & Wolf, Oxford University Press, 1994).  She is currently writing a book on reflective parenting (Slade, forthcoming, Guilford, 2021). She has also been in clinical practice for nearly 40 years, working with individuals of all ages.
2021: Bettina Love, PhD
Abolitionist Teaching, Co-Conspirators & Educational Justice
Dr. Bettina Love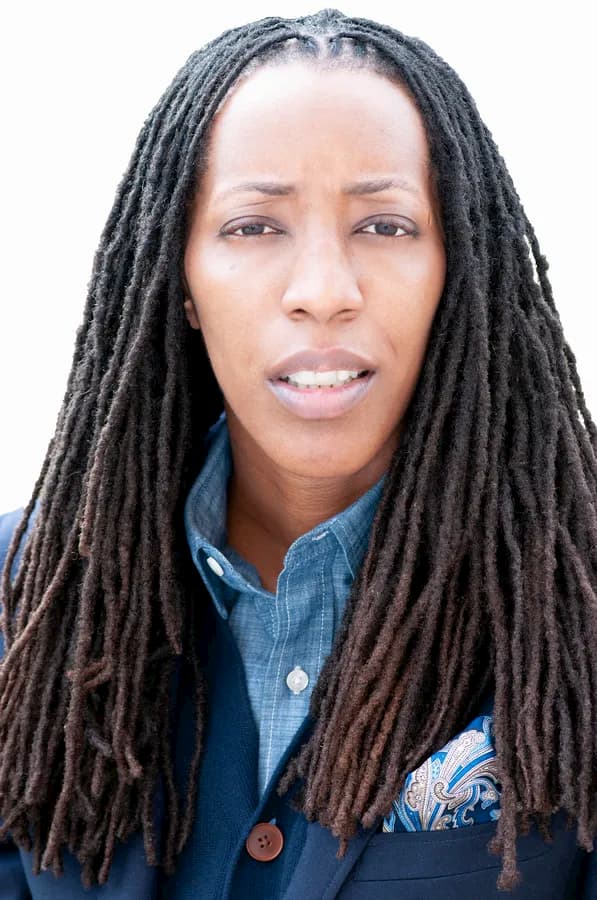 Dr. Love discussed the struggles and the possibilities of committing ourselves to an abolitionist goal of educational freedom and intersectional justice, so we all can move beyond what she calls the educational survival complex. Abolitionist Teaching is built on the creativity, imagination, boldness, ingenuity, and rebellious spirit and methods of abolitionists to demand and fight for an educational system and world where all students are thriving, not simply surviving.
Bettina L. Love is an award-winning author and the Athletic Association Endowed Professor at the University of Georgia. Her writing, research, teaching, and educational advocacy work meet at the intersection of anti-racism, anti-blackness, carceral studies, education, abolition, and Black joy. In 2020, Dr. Love co-founded the Abolitionist Teaching Network (ATN). ATN's mission is simple: develop and support teachers and parents to fight injustice within their schools and communities. In 2020, Dr. Love was also named a member of the Old 4th Ward Economic Security Task Force with the Atlanta City Council. In 2018, Georgia's House of Representatives presented Dr. Love with a resolution for her impact on the field of education. She has also provided commentary for various news outlets including NPR, Ed Week, The Guardian, and the Atlanta Journal Constitution. She is the author of the book We Want to Do More Than Survive: Abolitionist Teaching and the Pursuit of Educational Freedom (2019).
2019: Denisha Jones, PhD & Judith Wagner, PhD
The Good Childhood for All: Making the Dream a Reality in the U.S.
Dr. Denisha Jones, Esquire
Is it possible for all children in the United States to experience "the good childhood"? In our current free-market approach to early childhood education, we know that access to high quality developmentally appropriate early care and education are based on income and race. Although most people would agree that all children are entitled to the good childhood, the reality remains elusive for many children. As we move toward the future, it is imperative that we work together to ensure that the dream of a good childhood for all becomes a reality.
This presentation will provide an overview of how the good childhood is withheld from the lives of low-income children of color. An analysis of statistics related to child poverty, early childhood education, and adverse childhood experiences will demonstrate the current situation. This presentation will explore how the Global Education Reform Movement operates in the U.S. and prohibits all children from experiencing the good childhood. This presentation will explore potential policy solutions at the national and local level will be explored. Participants will be asked to consider what they can do to protect childhood so that all children may experience the good childhood.
Denisha Jones is the Director of Teacher Education and an Assistant Professor in the School of Education at Trinity Washington University. She received her Ph.D. in Curriculum and Instruction from Indiana University in 2013. Dr. Jones began her career in education as a kindergarten teacher in D.C. after earning her Bachelor of Arts in early childhood education from the University of the District of Columbia. She also worked as a preschool director before spending the last 14 years in teacher education. In 2011, Dr. Jones became active in the fight to stop the corporate takeover of public education, organizing and speaking at numerous rallies, marches, and conferences.
Determined to be a more effective advocate, she began law school as a part-time student in 2014 at the University of the District of Columbia David A. Clarke School of Law and graduated with her J.D. in May 2018. She has been a board member and administrator for the Badass Teachers Association, Inc. (BATs), and currently she is the interim Assistant Executive Director for BATs and she serves as chairwoman of the National Advisory Board for the Public Education Defense Fund. Dr. Jones has been working with Defending the Early Years as an advisory board member since 2014. Currently, she is the Director of Early Childhood Organizing and will work with early childhood educators across the country to resist harmful assessments, curriculum, teaching practices. Her research interests include developing a critical consciousness in pre-service teachers, organizing activist research projects that challenge the privatization of public education, and leveraging the intersection of public policy, social movement lawyering, and critical social justice education to dismantle the neoliberal assault on public education.
Fishing Naked: A Nordic Vision of The Good Childhood
Dr. Judith T. Wagner
Throughout the 20th and 21st centuries, child and family policies have maintained privileged, high profile positions in Nordic societies. This commitment to children is driven by an ideology known as The Good Childhood (en god barndom in Danish), a unique and deeply held vision of what life should be like for all children. The concept rests on these bedrock principles as they apply to children: rights, democracy, egalitarianism, emancipation, cooperation, and solidarity.
Using photographs and anecdotes, this presentation provides an overview of The Good Childhood as it is animated in everyday preschool life, with comparisons to familiar American ideals and practices. The presentation examines the ways in which The Good Childhood may be changing (undermined?) as a result of current political and societal circumstances, including migration and global trends in education, such as earlier emphasis on measurable academic achievement. The presentation also questions whether The Good Childhood, wholly or in part, can be transplanted into the United States.
Judith T. Wagner is Emerita Professor of Child Development and Education and Director of The Broadoaks Laboratory/Demonstration School of Whittier College, serving children from preschool through 8th grade. Judith is immediate past Deputy President of the World Organization for Early Childhood Education (OMEP) and currently serves as one of its representatives at the United Nations, where she advocates for migrant and refugee children and serves as the liaison with UNICEF for water, sanitation, and hygiene education (WASH) in early childhood settings. She is vice president of the Board for Joan Macy School, David and Margaret's Youth and Family Services in California, providing residential, educational, and social protection for foster children and unaccompanied minor migrant children.
Judith received her Ph.D. in child development and education from the University of Pittsburgh. In 2003 she was a Fulbright Senior Research Scholar at the Psychological Research Center at Denmark's Pedagogical University (now University of Arhus). She was named Children's Champion by the Intercommunity Child Guidance Center in Los Angeles. She has twice received recognition from the U.S. Congress for her work on behalf of children and families.
Judith also teaches and conducts research in Scandinavia, where she studies the Nordic concept of The Good Childhood, as well as social status and experience of ethnic minority children in Danish primary schools.
Judith has published and edited numerous articles and books on the topic of Nordic approaches to early childhood education and care. She is frequently invited to speak at conferences and professional meetings in the United States and abroad. She has twin daughters, both of whom also have twins (!) and both of whom are amazing kindergarten teachers.
2018: Fraser Brown, PhD
Giving Children Hope: The Value of Therapeutic Play
This presentation summarises the findings from a small scale observational study of the impact of a therapeutic playwork project on a group of children in a Romanian paediatric hospital. The children were abandoned at birth, and subsequently spent most of their time tied in a cot, with little positive input into their lives.
Although a playworker started working with the children, nothing else changed for them. They still spent the rest of their day tied in the same cots, having little interaction with anyone else. They were not bathed, their nappies were left unchanged for long periods, and they were not fed properly.
During the first year of the project we used a combination of research methods to identify developmental changes in the children: i.e. diaries, systematic & participant observation, and our own play development assessment tool.
In some cases, the changes were dramatic, providing strong evidence of the power of play as a therapeutic and developmental agent. The evidence shows a speed of 'recovery' that was quite unexpected, and casts doubt on the 'ages and stages' view of play development, as seen in the work of Piaget, Parten, Sheridan, etc.
The presentation will be supported by 'before and after' video footage (which some people may find disturbing).
Dr. Fraser Brown is the first Professor of Playwork in the UK. He is the programme leader for the BA (Hons) Playwork degree at Leeds Beckett University, and the specialist link tutor for the postgraduate play therapy courses run by the Academy of Play and Child Psychotherapy. He has presented at conferences across the UK and around the world, and has produced several key texts in the field of play and playwork. He is the Chair and Co-Founder of the Aid for Romanian Children charitable trust, and a member of the Executive Board of the Association for the Study of Play (TASP).
He is well-known for his research into the therapeutic effects of playwork on a group of abandoned children in a Romanian paediatric hospital. His wide-ranging research interests include the impact of deprivation on children's play behaviour, the assessment of play value in children's play spaces, and the role of play in the Montessori system of education.
After studying Politics at the University of Leeds, he spent three years as a playworker on an adventure playground in Runcorn. He then managed a range of projects for the North West Play Association. For two years he was District Leisure Officer in Middlesbrough and subsequently held posts with the National Playing Fields Association and Playboard. Before joining Leeds Beckett University, he was Director of the playwork training agency Children First for ten years.
His publications include Aspects of Playwork (2017); Play and Playwork: 101 Stories of Children Playing (2014); Rethinking Children's Play (2013); Foundations of Playwork (2008); The Venture: a Case Study of an Adventure Playground (2007); Children Without Play (2005); Playwork: Theory and Practice (2003); School Playgrounds (1990); and Working Together: a Playwork Training Pack (1989). He was also a contributor to Medical Play Therapy and Child Life (2017); Handbook of the Study of Play (2015); Complex Trauma and Its Effects (2012); Perspectives on Play (2009); and Childhood: Services and Provision for Children (2007).
2017: Alison Gopnik, PhD
The Gardener and the Carpenter: What Science Tells Us About Caring for Children
In the past thirty years, the concept of parenting and the multibillion dollar industry surrounding it have transformed child care into obsessive, controlling, and goal-oriented labor intended to create a particular kind of child and therefore a particular kind of adult. It is not just based on bad science, it's bad for kids and parents, too. Through the study of human evolution and her own scientific research into how children learn, Alison Gopnik will show that children are designed to be messy and unpredictable, playful and imaginative, and to be very different both from their parents and from each other. The variability and flexibility of childhood lets them innovate, create, and survive in an unpredictable world. "Parenting" won't make children learn—but caring parents let children learn by creating a secure, loving environment.
Alison Gopnik is a professor of psychology and affiliate professor of philosophy at the University of California at Berkeley. She received her BA from McGill University and her PhD from Oxford University. She is a world leader in cognitive science, particularly the study of children's learning and development. She is the author of over 100 journal articles and several books, including The Philosophical Baby; What children's minds tell us about love, truth and the meaning of life (Farrar, Strauss and Giroux, 2009) and The Gardener and the Carpenter: What the new science of child development tells us about the relationship between parents and children (Farrar, Strauss and Giroux, 2016). She has written widely about cognitive science and psychology for The Wall Street Journal, Science, The New York Times, The Atlantic, Scientific American, The Times Literary Supplement, The New York Review of Books, New Scientist, and Slate, among others. She has frequently appeared on TV and radio, including The Charlie Rose Show and The Colbert Report. She has three sons and three grand-children and lives in Berkeley, California with her husband Alvy Ray Smith.
2016: Vicki Abeles, J.D.
Beyond Measure: Rescuing An Overscheduled, Overtested, Underestimated Generation
Vicki Abeles, J.D., is an ex-Wall Street lawyer turned filmmaker, author, and education advocate. Her first feature documentary, Race to Nowhere, was a vivid portrayal of the pressure-cooker culture dominating America's schools. Her second film, Beyond Measure, highlights the groundbreaking leaders transforming schools for the better. She is the founder of a non-profit, grassroots organization that guides communities as they redefine student success and promote the health, learning, and wellness of the whole child. She lives in the San Francisco area with her family.
Vicki Abeles is the author of Beyond Measure, a 2015 book based on the extensive research done for the film of the same name.
2015: Pedro Noguera, PhD
Education & Civil Rights in the 21st Century
Dr. Pedro Noguera is the Peter L. Agnew Professor of Education at New York University. Dr. Noguera is a sociologist whose scholarship and research focuses on the ways in which schools are influenced by social and economic conditions and the factors that obstruct and promote student achievement. He holds tenured faculty appointments in the departments of Teaching and Learning and Humanities and Social Sciences at the Steinhardt School of Culture, Education, and Development at NYU. Dr. Noguera is also the Executive Director of the Metropolitan Center for Research on Equity and the Transformation of Schools. In 2008, he was appointed by the Governor of New York to serve on the State University of New York Board of Trustees and in 2014 he was elected to the National Academy of Education.
Dr. Noguera has published numerous research articles, monographs and research reports on topics such as urban school reform, conditions that promote student achievement, youth violence, the role of education in community development in national and international contexts, and race and ethnic relations in American society. He is the author of several books, including: The Imperatives of Power: Political Change and the Social Basis of Regime Support in Grenada, City Schools and the American Dream, Unfinished Business: Closing the Achievement Gap in Our Nation's Schools, The Trouble with Black Boys...and Other Reflections on Race, Equity and the Future of Public Education, Creating the Opportunity to Learn with Dr. A. Wade Boykin, Invisible No More: Understanding and Responding to the Disenfranchisement of Latino Males with Aida Hurtado and Edward Fergus, and Schooling for Resilience with Edward Fergus and Margary Martin. Dr. Noguera appears as a regular commentator on educational issues and other topics on CNN, MSNBC, National Public Radio, and other national news outlets. Dr. Noguera has also been the recipient of multiple awards and honors.
2014: Lilian G. Katz, PhD
Building A Good Foundation
Nearly 300 students, faculty, staff, educators, parents, and members of the community filled Reisinger auditorium on April 9th to hear Dr. Lilian Katz, world-renowned Early Childhood educator, scholar and pioneer, give the Child Development Institute's 2014 Longfellow Lecture, "Building a Good Foundation."
Given what is known about the early years being a critical time for development and growth, how do we ensure that all children have a strong foundation? Dr. Katz encouraged parents, caregivers, and educators to learn, know, and understand as much as they can about the child, what is developmentally appropriate for the child and the environment and factors influencing the child.
"Children always learn," Dr. Katz said, "not necessarily what we want them to learn and some more quickly than others, some things more easily than others, but they are always learning." As key figures in children's development, Dr. Katz asked educators and caregivers to continually reflect on "what should children be learning in the early years, when should it be learned, how is it best learned?" Research tells us children learn best when their intellectual, social, emotional, and physical needs are met and they have diverse, hands-on experiences that promote critical thinking, creativity, and problem solving.
Dr. Katz emphasized the importance of children making sense of their own experiences and others. Children need to not only acquire verbal, physical, and social skills, but also the disposition to use them.  Building self-confidence and competence in children is another essential learning goal. Dr. Katz used examples of content-rich projects in early childhood classrooms to demonstrate how these projects of interest cultivate children's confidence and competence and foster children's intellectual and social development.
In a time when children in many early childhood classrooms are being asked to perform functions that are not aligned with their developmental capabilities and the emphasis is on their abilities in the short run, Dr. Katz reminded the audience "what children should learn and should do must be decided on the basis of what best serves their development in the long run".
Students, educators and child development professionals alike left with a renewed sense of energy and validation for their work with young children. Hillary Henne (SLC '14, Art of Teaching, '15), shared, she is a rock star in the world of education, insightful, humorous, and very generous with sharing her vast experiences in and outside of the classroom and a model for us all." An early childhood educator shared that Dr. Katz's lecture was an "hour and a half of pure inspiration that will last a lifetime in our classrooms".

Lilian G. Katz is Professor Emerita of Early Childhood Education at the University of Illinois (Urbana-Champaign) where she serves on the staff the of Clearinghouse on Early Education and Parenting. Dr. Katz is a past President of the National Association for the Education of Young Children, and the first President of the Illinois Association for the Education of Young Children. She is Editor of the first on-line peer reviewed trilingual early childhood journal, Early Childhood Research & Practice (English, Spanish & Chinese). Dr. Katz received her PhD at Stanford University in 1968 after being a nursery school teacher.
Dr. Katz has lectured in all US states and 55 other countries and has held visiting posts in Australia, Canada, England, Germany, India, Israel, the West Indies and many parts of the USA. She is the recipient of many honors, including two Fulbright Awards (India and New Zealand), an Honorary Doctor of Letters degree from Whittier College and an honorary PhD from the University of Goteborg, Sweden.
2013: Joseph Featherstone
Looking Out for Josie: Witnessing the Hopes and Problems of Progressive Education
Joseph Featherstone is a poet, writer, and educator. Education Week once cited him as one of the 100 most influential educators of the twentieth century. Featherstone has taught at Harvard and Brown universities. For many years, he wrote on literature, politics, and education as an editor of the New Republic. In 1968, he was a speech writer for the anti-war presidential candidate, Senator Eugene McCarthy, and has been active in progressive political and school reform movements since the 1960's. He served as the Principal of the Commonwealth School in Boston. For over a decade, he was the faculty leader at Michigan State University (MSU) of one team in a school-based teacher education program ranked number one in the nation by US News and World Report. Featherstone had special responsibility for creating the introductory course on child study, progressive teaching practice, and children's literature to prospective teachers. For the last few years he has been part of a group launching a K-8 charter school with an arts orientation that has just finished its third year in Gloucester, MA.
He is the author of many books and articles on education, including Dear Josie: Witnessing the Hopes and Failures of Democratic Education, which had the honor of being chosen for translation as a distinguished contribution to education by the East China Normal University Press. He is one of several co-authors of Transforming Teacher Education, Reflections from the Field, a first-hand account of the ambitious reforms at MSU in teacher education;A poetry collection, Brace's Cove was published by New Issues Poetry, 2000. A sampling of recent poetry is in Salt and Light, a 2010 Gloucester anthology edited by John Ronan. His many poems and literary and political writings have appeared in such varied publications as the Harvard Review, Ploughshares, The New Republic, Green Mountains Review, The New York Times, The Atlantic, and Many Mountain Moving.
2012 & Earlier
2012: Early Childhood Development in the US: Looking Back and Moving Forward
Joan Lombardi, PhD
2011: Rethinking Common Assumptions about Children (and Parenting)
Alfie Kohn
2010: The Way I See It: A Personal Look at Autism and Asperger's
Temple Grandin, PhD
2009: Nature Deficit Disorder: The Movement to Connect Our Children, Ourselves, and Future Generations to the Natural World
Richard Louv
2008: The Impact of Abuse and Neglect on the Developing Child: Relationships, Resilience, and Vulnerability
Bruce D. Perry, MD, PhD
2007: Cultural Aspects of Learning: Observation, Collaboration, and Multimodal Conversation
Barbara Rogoff, PhD
2006: Teaching as Political Work: Courageous and Caring Teachers
Sonia Nieto, PhD
2005: America's Move to Universal Preschool Education
Edward Zigler, PhD
2004: Violence and Education: The Twin Crises Facing America's Children
Geoffrey Canada, MEd
2002: In Schools We Trust: What Kind of Schooling Nourishes Democracy?
Deborah W. Meier, MA
2001: Children on the Cultural Front Line
Roger A. Hart, PhD
2001: Eager To Learn: Educating our Youngest Children
Barbara T. Bowman, MA, DHL
1999: Standards and Assessment vs. The Magic of Childhood
Herbert Kohl, MA
1998: World View and Education Change in School
Asa G. Hilliard, III, EdD
1997: Leveling with Children in a Complex World: A View from a Feminist Scholar
Peggy McIntosh, PhD
1996: The Science and Politics of Child Poverty
J. Lawrence Aber, PhD
1995: Community and Kinship in the Classroom
Vivian Paley, MA
1994: The Strains on American Families
Benjamin Spock, MD
1992: The Unschooled Mind
Howard Gardner, PhD
1991: Educating for Humanity
Kenneth B. Clark, PhD
1990: Child Abuse and Truth Telling
Albert J. Solnit, MD
1989: The Changing Faces of Fatherhood
Ross Parke, PhD
1988: "Food & Vitamins": Providing Language Environments for Children
Courtney Cazden, PhD
1987: Fifty Years of Seeing Children Around the World
Lois B. Murphy, PhD