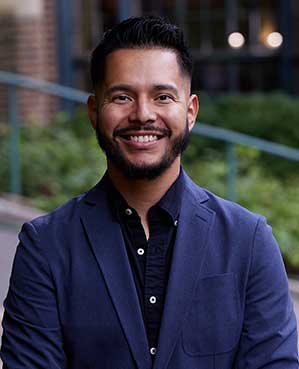 Nelson A. Rodriguez, Director
Born and raised in the City of Newark, NJ, Nelson has spent most of his life serving the multicultural communities of Northern New Jersey and Metro New York. An alum of Montclair State University: BA in Psychology and MA in Educational Leadership, and recently completed the Executive Leadership Institute for College Opportunity Professionals at Cornell University.
As a first-generation college graduate, working in community-based nonprofits, local government, and in higher education, have enabled him to create strong connections with those interested in advancing the futures of the students, families and communities he has served. His aspiration is to continue progressing towards improving individuals and communities by developing stronger partnerships and reaching for opportunities that will positively impact the lives of those around him. Nelson strives every day to be a mentor/role model for the young people in his family and community at large, and continues to collaborate with others to create environments that thrive on positivity and inclusiveness.