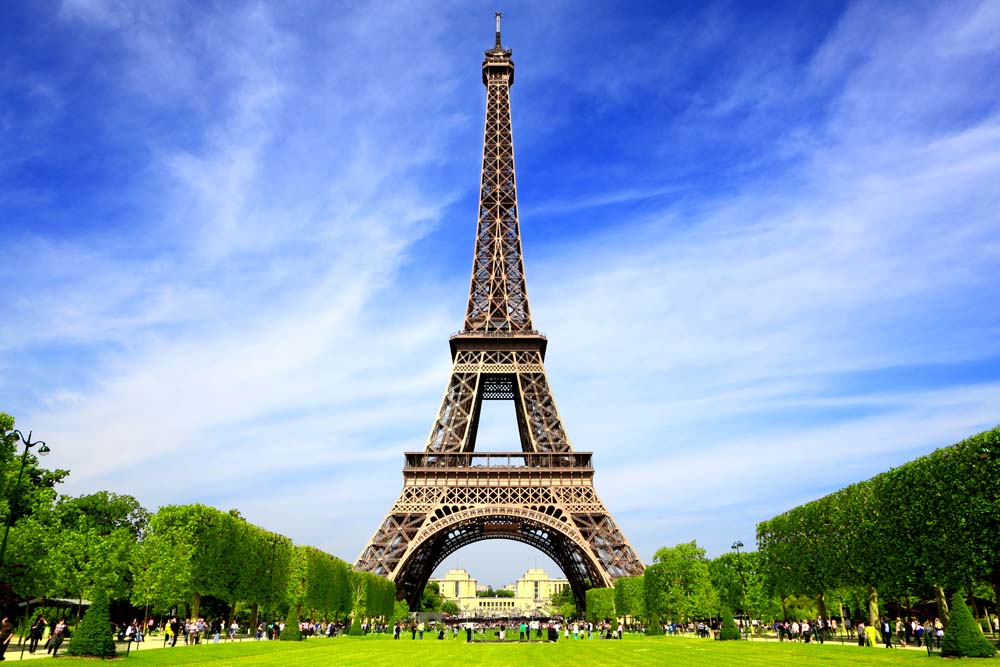 Experience the creative and intellectual traditions that have made Paris a destination for writers, artists, and philosophers since medieval times.
The Sarah Lawrence College Program in Paris program enables students to craft a personalized and intellectually stimulating course of study while exploring the rich cultural atmosphere that is unique to the City of Light.
Sarah Lawrence in Paris is designed to accommodate students with both intermediate and advanced levels of fluency in the French language. Students will have the opportunity for study in the humanities, social sciences, and the visual and performing arts (Dance, Music, Filmmaking, Theatre, Visual Arts).
The Paris Program is open to juniors and seniors and welcomes students from other colleges.
Admission
The Sarah Lawrence College Study Abroad Program in Paris is open to juniors and seniors enrolled at any accredited American college or university.
Please note that the following programs have additional audition/portfolio requirements. Please contact Prema Samuel in the Office of Global Education for additional information.
Filmmaking (additional statement of intention required)

Music (audition required for all programs)

Theatre (additional information required for Ecole Jacques Lecoq and some acting studios)
Applications & Deadlines
All applications and supporting materials are due:
Fall Applicants: February 15
Spring Applicants: October 15
Tuition & Fees
Sarah Lawrence tuition $31,564
Fiscal stamp for carte de séjour $55
Study abroad medical insurance (estimate): Rates TBD
This insurance provides comprehensive medical and geo-political coverage while abroad only. Students still need to have health insurance coverage through their family OR coverage through their home institution OR through Sarah Lawrence to ensure they are covered before they leave the US (or home country) and at any point when they return to the US (or home country).   

Housing options:

Storm Dorm (Cité) $4,800 (Room only. No meals)


Please note: If there are damages to the room, you will be charged accordingly.
Homestay -Fall Semester


Breakfast Only

$4,496
1 dinner/week

$4,802
2 dinners/week

$5,107
3 dinners/week

$4413
4 dinners/week

$5,719
5 dinners/week

$6,024

Homestay -Spring Semester


Breakfast Only

$5,248
1 dinner/week

$5,612
2 dinners/week

$5,976
3 dinners/week

$6,338
4 dinners/week

$6,702
5 dinners/week

$7,066

---
Estimated Expenses
The following expenses are estimated and will vary due to individual needs and spending habits.
Meals $2,000 (if preparing and/or providing for own meals)
Personal expenses $800
Round trip airfare $800-1200* 
* Based on a round trip ticket from New York area airports to Paris area airports as of May 2022.
Local Transportation (Paris Transport Pass) is covered by Sarah Lawrence - Paris program. 
---
Travel expenses before or after the term, and any trips taken during breaks, are not included in this estimate.
Financial Aid
Sarah Lawrence College students who normally receive financial aid may apply their awards to any College-sponsored program abroad.
Sarah Lawrence College offers limited financial assistance to guest students on this program. Students should consult their home school's financial aid office for guidance on other financial aid resources.

Guest students wishing to be considered for financial assistance must e-mail slcaway@sarahlawrence.edu with their request for financial assistance.
Administration
Natalie Allen, Program Director


Natalie is responsible for academic administration and program management. She holds a BA in French language and Literature from Columbia University and an MA in French literature and civilization from the University of Paris 3 – Sorbonne Nouvelle.
Academic Calendars
Fall 2023 Semester

| Date | Event |
| --- | --- |
| Monday, August 28- Sunday, September 10 | Orientation |
| Monday, September 11 | First day of SLC in-house courses* |
| Monday, October 30–Sunday, November 5 | Fall Break (dates TBC) |
| Friday, December 22 | End of first semester (SLC in-house courses)* |
Spring 2024 Semester: Dates to be confirmed after publication of French partner institution calendars.
* Students interested in classes at French universities, theatre and music schools should be aware that their calendars may vary from the SLC Program calendar. Students should verify specific dates beforepurchasing vacation or return tickets. Classes in dance and visual arts follow the SLC calendar.
Reflections From Studying Abroad in Paris
Circonstances:
Directed by Alexandra (Sasha) Pinchuk as a joint project for her intensive dance program and film studies course. The choreography was elaborated by Sasha and Lucia Napier-Benincasa based on their Improvisation/Composition class. The music is by Davide Calabi. Cameraman: Paul Hanna (Columbia student). Film location: performance space at the Fondation des Etats-Unis/Cité Universitaire.
Sarah Lawrence College would like to acknowledge and thank Amelia Paranteau, the U.S. Dept of Education and Penn State's Department of Applied Linguistics for the use of this video.