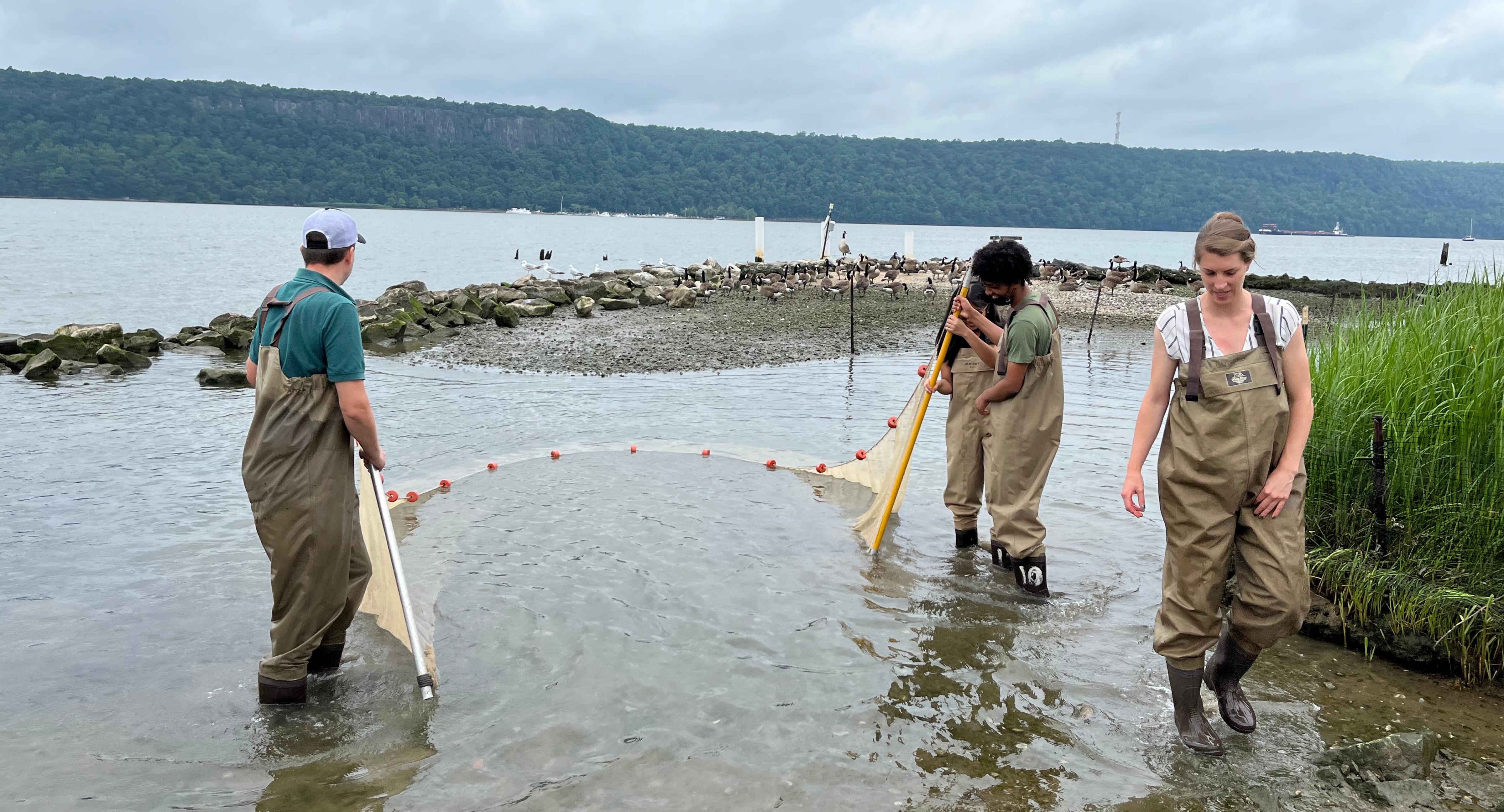 This summer, scientists and researchers from Sarah Lawrence College's Center for the Urban River at Beczak (CURB) invite high school seniors and college students to apply for its Hudson River Ecology course. The weeklong intensive course will emphasize experiential learning, allowing students to participate in activities on the banks of the Hudson River, just steps away from their classroom at CURB. 
"The Hudson River provides a bountiful outdoor classroom to explore the key ecological concepts of the course, which range from aquatic systems, habitats, and populations, human impacts, pollution, and restoration," said Christina Edsall, faculty member and CURB's director of education. "Students will participate in outdoor methods such as sediment surveying, bacteria monitoring, plankton collection, and plant and fish identification." 
Students who participate in the course will also have the opportunity to earn one Environmental Science credit through Sarah Lawrence, which can be transferred to other colleges and universities. 
Like other open courses at Sarah Lawrence, the seminar aims to bring together students from a variety of backgrounds and disciplines to learn about a shared interest. Any student entering their senior year of high school or attending college this fall is welcome to enroll; no expertise in ecology or the environmental sciences is required.
With gratitude to the support of the Hudson River Estuary Grants for River Education, managed by the New York State Department of Environmental Conservation, tuition for 10 high school seniors attending Yonkers Public Schools will be covered.
Read more about the Hudson River Ecology Course and apply today! 
---