Dear Members of the Sarah Lawrence Community,
As February ends I write to you from a busy campus! In addition to all of the activity on the campus proper, a vibrant part of our work of which you may be less aware also takes place a few miles away from Westlands, in downtown Yonkers.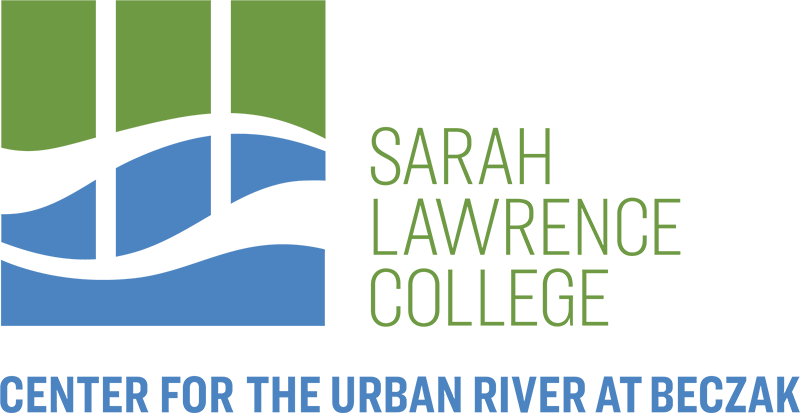 The Center for the Urban River at Beczak (CURB) is SLC's academic research and teaching facility on the banks of the Hudson River. This year marks CURB's 10th anniversary, a significant milestone and an opportunity to reflect on the contributions it makes to our college and to the surrounding community.
Since its establishment in 2013, CURB has played an increasingly important role in the Sarah Lawrence curriculum. As a key resource for students and faculty engaged in all aspects of Environmental Studies, CURB provides an ideal venue for integrating theory and practice: field research is brought into the classroom, knowledge is co-created with community partners, and students' conference work incorporates hands-on research at the Center. Additionally, CURB provides a valuable training ground for the Art of Teaching graduate program and the Child Development Institute, offering professional development workshops that train educators in teaching about the environment at the elementary and middle school levels.
From its inception, CURB has also played a critical role in revitalizing Yonkers' downtown waterfront, bringing together people and organizations from across the Hudson River estuary to study and safeguard the river. A leader in community engagement, CURB provides quality environmental education and research opportunities to students and educators from local schools and interested community scientists of all ages. Annually, CURB offers 150 such programs and welcomes more than 3,000 K-12 students, teachers, and community members from Westchester County and New York City.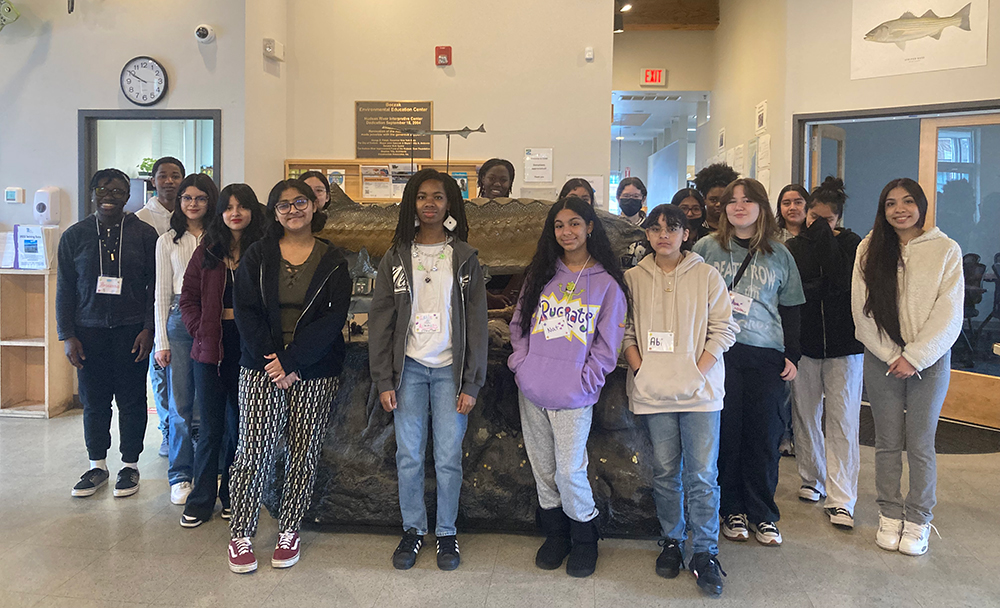 Just last week, CURB ran its annual Winter Water Academy, a program for 10th and 11th graders that gives them the opportunity to spend their winter break exploring the ecology, biology, and chemistry of the Hudson through hands-on learning opportunities. This year, 18 students (pictured above) from four high schools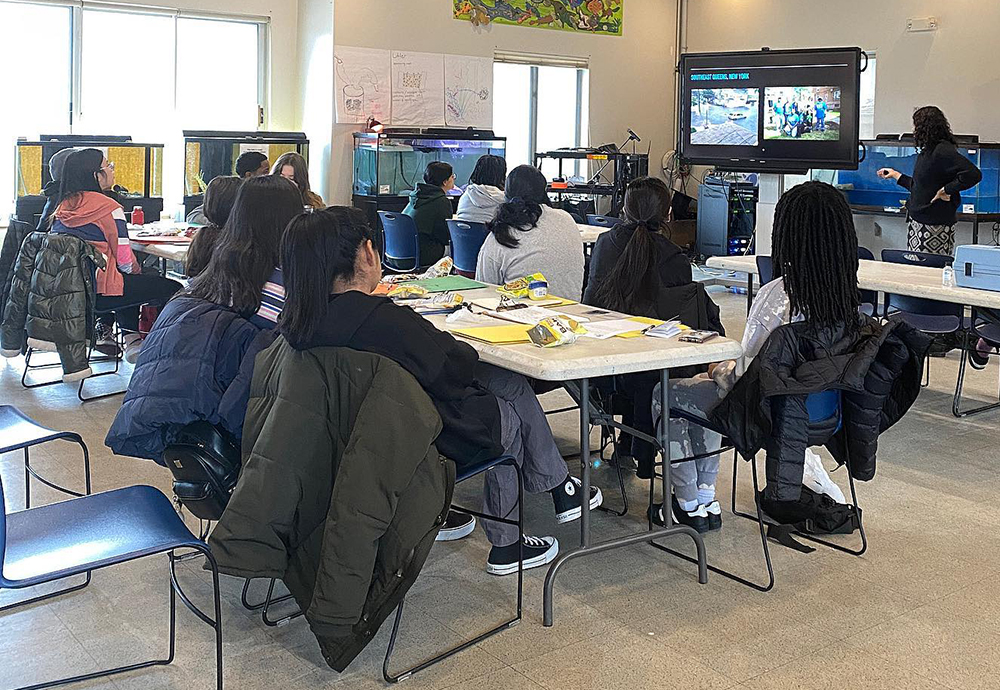 participated, as did Sarah Lawrence faculty and the dedicated CURB staff. Pictured to the right is Environmental Science faculty member Bernice Rosenzweig leading a discussion on green infrastructure, cloud bursts, and daylighting, just one of the many sessions held over the four day program. As is tradition, this summer 10 students who participated in the Winter Water Academy will be offered a paid research internship at CURB to assist with ongoing water collection and lab work.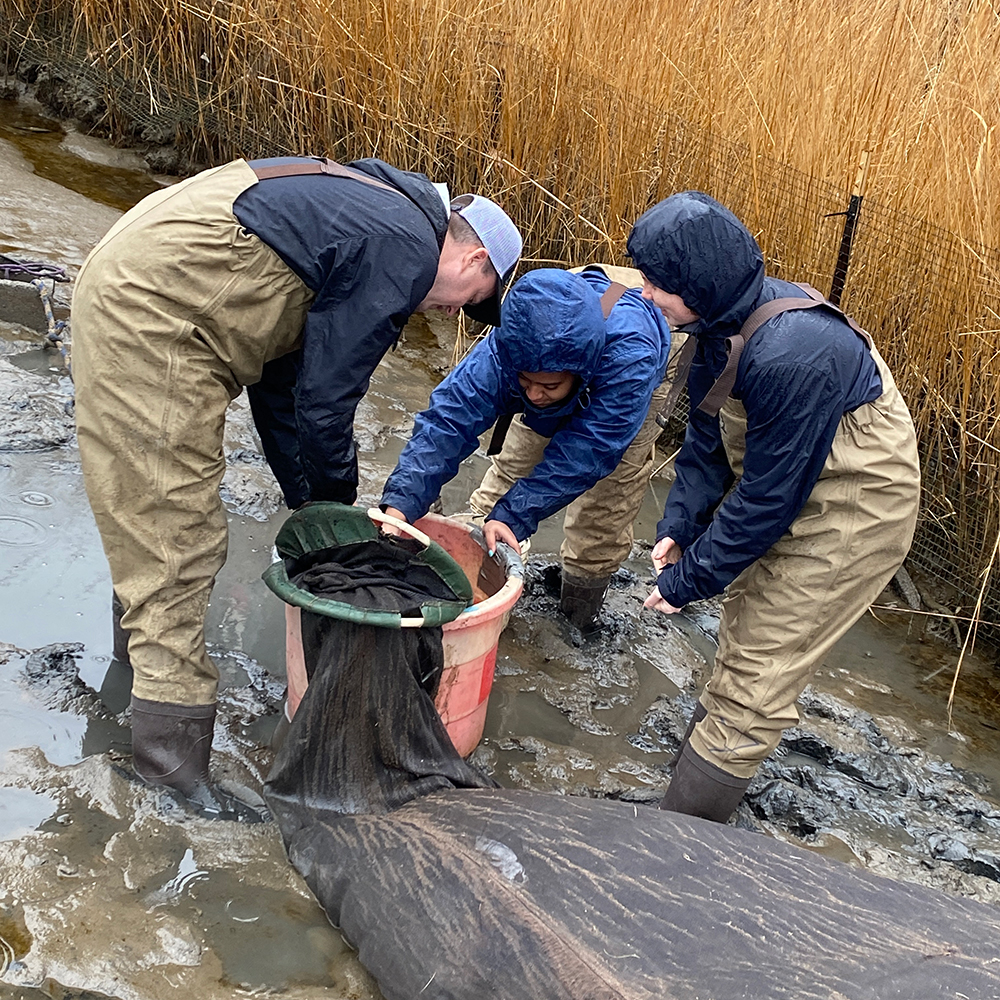 Earlier this month, on an unseasonably warm day, a team from CURB officially kicked off its annual participation in the New York State Department of Environmental Conservation's American Eel Migration Project by setting up their fyke net in the marsh behind the Center. From now through May, teams of SLC students, scientists, and community volunteers will visit that net daily, collecting and counting thousands of migrating eels traveling up the Hudson River. American Eels are an important indicator of the health of the Hudson, so CURB's ongoing work on this initiative is critical. Read more about the 10th anniversary of CURB and its participation in the American Eel Migration Project in this recent article.Beginning this summer, 10 Yonkers high school students will be the inaugural cohort in CURB's Rising TIDES (Training Innovative and Diverse Environmental Scientists): EELS (Evaluating Estuary Lateral Species) Team, an expansion on CURB's existing Blue Team internship program, which focuses on water quality. Supported by a two-year, $70,000 grant from the New York State Department of Environmental Conservation's Hudson River Estuary Program, Rising TIDES focuses on ecology, and aims to prepare students to continue their science education into college and enter into the STEM workforce. The high schoolers will complete a one-college-credit summer intensive followed by paid after school education and research during the academic year, and they'll work closely with and be mentored by CURB's highly trained staff and SLC faculty and students every step of the way.
These are just a few examples of the work CURB does. I am looking forward to seeing Director Ryan Palmer and his team this Friday during an open house for students, faculty, staff, and some of our community partners as we launch a twice daily shuttle between campus and CURB. In its first decade, CURB has assumed a critical role at Sarah Lawrence, in Yonkers, and in the greater Westchester community. From the youngest students who visit on field trips and the high school students who are awakened to an interest in environmental stewardship, to the K-12 educators, community scientists of all ages, and the network of research scientists with whom we collaborate—and not least to the Sarah Lawrence students, staff, and faculty who are deeply committed to the study of the environment and and the work of promoting environmental justice—CURB is a prime example of the community engagement and lifelong learning that are at the heart of what we do at SLC.
Yours,
Cristle Collins Judd
President
president@sarahlawrence.edu
Instagram: @slcprez
---